Axos Bank Review: Full Service Online Personal and Business Banking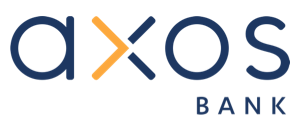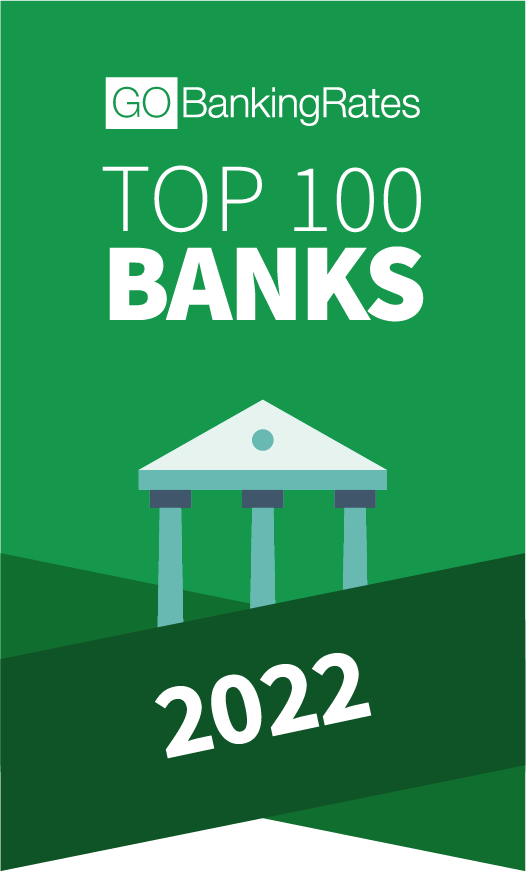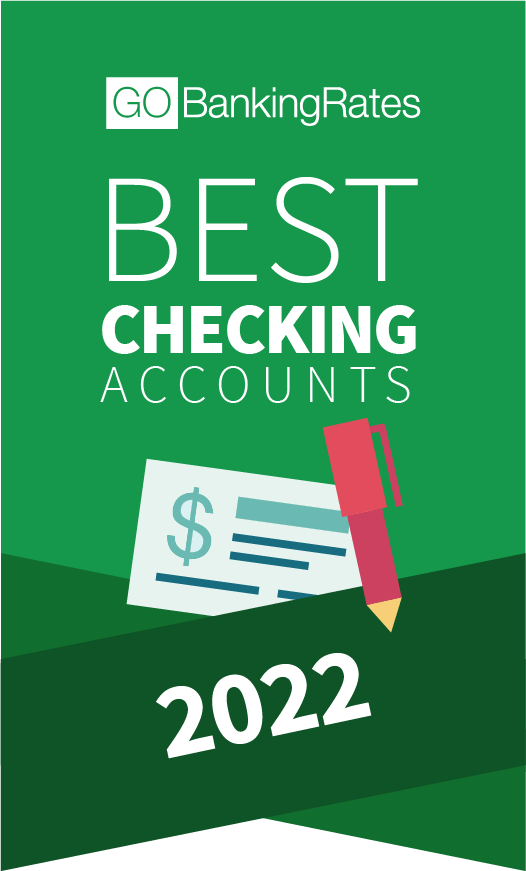 GOBankingRates Score
Our Take:  While many online financial institutions strive to deliver low-cost banking, they miss in other important aspects such as accounts and services available. Axos Bank keeps the banking fees down but also delivers when it comes to options -- you'll have access to personal and business accounts, loans, investing and more.
Fees
Breadth of Products
Online/Mobile Experience
Annual Percentage Yield
How did we calculate this?
This Axos Bank review will take a closer look at the options available and why it's one of the most-awarded banks in GOBankingRates's annual study.
Pros
No monthly maintenance or overdraft fees
Higher-than-average interest earnings on your savings balance, depending on balance tier
Earn up to $2,000 per month when you have a CashBack checking account
Minimal balance of $50 required to open a checking account
Free checks for the first order
Essential and Rewards checking accounts receive unlimited ATM fee reimbursement
Cons
No physical branches
Average CD interest rates
Overview of Axos Bank
Axos Bank began as Bank of Internet USA in 2000. The financial institution's early goal was to provide customers with banking access 24/7. It took two years to develop a comprehensive online/mobile customer platform, known as Universal Banking, but it was worth it — Axos Bank has earned several awards based on GOBankingRates' comprehensive bank study, ranking no. 4 in Best Online Banks and making the Top 100 Banks in the U.S. for 2022.
Axos Bank has one office in Las Vegas, Nevada and expanded its financial services by partnering with H&R Block and providing mortgages to Costco members. Besides banking and loans, Axos also provides business, commercial and industrial banking services as well as trading/investing and retirement planning.
Axos Bank Banking Products
Axos Bank's standout account options earned it a place in GOBankingRates' studies in all major account categories including Best Checking Account for its Essential Checking account, Best Money Market Account for the High Yield Money Market account and Best Savings Account for its High Yield Savings. Here's a more detailed Axos Bank review of each account type.
Checking Accounts
Axos Bank's different checking accounts are each designed for a specific type of banking customer. They all come with minimal fees for a nearly-free banking experience. Essential checking is the bank's basic account and the GOBankingRates pick as one of the Best Checking Accounts of 2022. It includes $0 overdraft fees and unlimited domestic ATM reimbursements and supports early direct deposit, which gets you paid up to two days sooner.
If you usually keep a higher balance in your checking account, Axos has accounts with you in mind. Individuals with $250,000 in cash qualify for Private Client checking, which comes with Visa card benefits and a variety of travel perks. You could also earn between 0.20% and 1.25% APY for some accounts, excluding Essential and Cashback checking.
Rewards checking is a higher-yield interest account with the potential to earn up to 1.25% APY. Cashback checking may be Axos Bank's most unique account — you can get 1% back on account transactions that require a signature, such as writing checks. Rewards checking could pay 1% cash back on signature-based transactions.
 Lastly, Golden and First checking accounts provide free banking for adults 55 and older or young adults 13 to 17. As you can see, Axos Bank has an account type for every type of individual.
Savings Account
Axos offers the same opportunity to grow your savings that you'd find from the best banks. Its high-yield savings account was identified as one of the Top Savings Accounts in the annual GOBankingRates study for 2022 based on low fees and high-interest yield. However, not everyone can benefit from a better-than-average interest rate. 
To start, you should have at least $250 for the minimum opening deposit. You can receive an ATM card if requested, which you can monitor with the mobile app. There are $0 monthly maintenance fees and no minimum balance requirements; however. InsureGuard+ is available that provides Federal Deposit Insurance Corporation coverage for individuals with balances over $250, 0000.
For once, it's good news for new savers — smaller balances can earn up to 0.61%, the bank's highest yield on savings accounts. Anyone planning on holding $25,000 or more will miss out on the rate, with the APY dropping between 0.15% and 0.25% APY on higher balances. You could split a larger balance into two separate savings accounts to take advantage of the better rate or look at Axos Bank's other options such as Rewards checking.
Money Market Account
Listed as one of the Best Money Market Accounts of 2022 by GOBankingRates in its annual rankings, Axos Bank's offering provides you with the flexibility of growing your savings while still paying occasional bills from the same account.
Axos Bank's money market will earn you 0.25% APY while still being able to write checks. The rate isn't as competitive as you could get if you signed up for a Rewards checking account or a high-yield savings account. Interest is compounded daily and there is a $1,000 minimum to open an account. However, you can enjoy $0 monthly maintenance fees and no minimum balance requirements. Despite the difference in interest-earning, some individuals insist on having one — and Axos Bank's ranks as no. 13 of all money market accounts available. 
CD Accounts
A certificate of deposit is a good way to save a set amount of money at a guaranteed interest rate. The rate typically varies based on the money you're willing to invest, so you'll need to shop around to find the best CD rates.
Axos Bank provides CDs with seven different term lengths and a minimum deposit of $1,000. All terms, ranging from three to 60 months, earn up to an APY of 0.20%. Electronic interest transfers are free, and there are no setup or maintenance fees. Auto-renewal options are available with a 10-day grace period. One thing to note, however, is that the interest rate to earn can be lower than other Axos Bank account options.
Best Features of Axos Bank
After analyzing the bank's account options, track record and services available, four points stood out. Axos Bank earned a 4.7 out of 5 based on:
Bank Fees
Axos Bank keeps bank fees to a minimum, potentially saving you hundreds of dollars per year in charges such as monthly maintenance and overdraft charges. Since Axos doesn't have its own network of branches you can make withdrawals from, all accounts come with some level of reimbursement for ATM fees. 
Breadth of Products
The online bank's biggest strength is its variety of financial products. Axos Bank is essentially a one-stop-shop for all your financial needs, including stock trading, retirement planning, mortgages, vehicle loans and personal/business bank accounts. 
Online and Mobile Experience
Axos took two years to create and release Universal Banking, its comprehensive platform that makes it possible to handle basic and advanced tasks through the website or mobile app. It works across all its services and account types so you can manage your accounts, access your investment portfolios, review your loan and bank account balances and transfer funds between qualifying accounts. It's a great way to see your overall financial picture all in one place. 
Annual Percentage Yield
Axos Bank offers some of the best rates for checking, savings and money market account holders. The competitive APYs were one of the top reasons Axos ranked an impressive 15 in the Top 100 Banks of 2022 reviewed in the GOBankingRates study, beating out some household-name financial institutions.
Editor's Favorite

Having access to a free high-yield savings and checking account may be Axos Bank's best feature. Your money will earn interest based on the balance of either account without the fees that eat away at any potential earnings.
Banking Experience
A customer Axos Bank review is typically positive. Customers seem to be pleased with the banking experience in general. Some of the selling points include:
Customer Service
Axos Bank may not have branches and in-person tellers available but you can still get help from a customer service representative by calling 1-844-999-2967 to speak with a representative about Personal Banking matters. You can also try reaching out to Evo, Axos Bank's virtual assistant.
Accessibility and Branch Availability
There are no branch locations available. The lack of physical offices may be a dealbreaker for some, especially if you regularly deposit cash. However, the online experience makes up for the lack of physical branches. 
Mobile and Digital Experience
Axos Bank's mobile app is designed to provide you with all the banking and finance features you can think of. Here are the most recent Axos Bank reviews of the mobile app:
Google Play: 4.6 out of 5 stars, 2.7K votes
Apple Store: 4.7 out of 5 stars, 6.8K votes
Some of the top Axos Bank mobile app features are:
Customizable dashboard
Mobile app check deposits
Access and download documents
Two-factor authentication for the utmost security
Convenience and Ease of Use
Online banking allows you to handle most of your bill payments and banking anytime day or night, including holidays. The Axos Bank app and website load quickly and are simple to navigate for a user-friendly experience.
How To Open an Account
Axos Bank claims you can open an account in 15 minutes. Before you get started, make sure you have the following information:
Government-issued photo ID
Social Security number
U.S. address (no P.O. boxes)
Email address
Be a U.S. citizen or resident alien
Fees
The secret to Axos Bank's popularity may be its no-fee structure for some of the most commonly-used bank features. There are no monthly maintenance, check orders, incoming domestic and international wire transfer or ATM fees to worry about. Some fees to watch out for are:
Outgoing domestic wire transfers: $35
Outgoing international wire transfers: $45
Non-sufficient funds: $25 each, maximum $75 per day
Axos Bank vs. Competitors
Here's how Axos Bank compares to other online low-fee banks:
Bank
Fees
Best Features
Axos Bank
-Monthly Maintenance: $0
-Overdraft: $25 (max $75 per day)
-Wide variety of accounts
-High-Yield interest rates
Ally Bank
-Monthly Maintenance: $0
-Overdraft: $0
-No account minimums
-User-friendly mobile app
Chime
-Monthly Maintenance: $0
-Overdraft: $0
-No need to worry about fees
-Simple, basic mobile banking services
Varo
-Monthly Maintenance: $0
-Overdraft: $0
-Full-service online banking and no surprise fees
-Up to 3.00% APY with savings accounts
Axos Bank vs. Ally Bank
Axos and Ally are closely matched, with both having a low number of fees. Axos Bank has more account options than Ally. Ally is best when you'd like to open a bank account with no minimums.
Axos Bank vs. Chime
Chime goes neck-in-neck with Axos. Both banks have full-featured, user-friendly platforms and no-fee banking. Axos beats Chime on financial services, which Chime is pretty limited on.
Axos Bank vs. Varo
While both Axos and Varo offer a mobile-first experience, Varo savers are offered a 0.50% and up to 3.00% APY in their savings accounts, if all requirements are met. However, the account options Axos offers have far more variety.
Final Take
Axos is a great online bank with enough account options for a wide variety of customers. Whether you're just starting with a basic checking account or you'd like to manage a larger balance, you'll be able to grow with Axos.
Axos Bank makes online banking simple and manageable. In addition, accounts are free, with no maintenance fees, overdraft charges or ATM transaction costs. Opening an account only takes 15 minutes and little to no money. Sign up for an Axos bank account today.
Axos Bank FAQ
Here are the answers to some of the most frequently asked questions about Axos Bank.
Is Axos Bank FDIC insured?

Axos Bank is insured by the FDIC. In addition, InsureGuard+ expands coverage into the millions of dollars.

Is Axos Bank prepaid?

No. Axos Bank is an online-only bank. You'll have a checking and/or savings account you can access.

Does Axos Bank deposit early?

If you have trouble stretching your dollars through to the end of the month, you'll be relieved to hear that Axos pays your direct deposits early. The bank claims you'll receive your deposits up to two days early.

What time does Axos Bank deposit?

Deposits depend on when they were received. If they were made on a weekday before 3:00 p.m. PST, they will post the same day. Otherwise, they will post the next business day, although Axos Bank doesn't specify at what time. Mobile-deposit funds are available within five business days.
Melanie Grafil contributed to the reporting for this article.
Rates are subject to change; unless otherwise noted, rates are updated periodically. All other information on accounts is accurate as of Dec. 20, 2021.
Editorial Note: This content is not provided by Axos Bank. Any opinions, analyses, reviews or recommendations expressed in this article are those of the author alone and have not been reviewed, approved or otherwise endorsed by Axos Bank.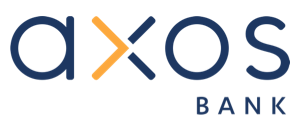 Take Advantage of our Best Offer(s)