BankDirect Review 2021: Competitive Rates, Nationwide Coverage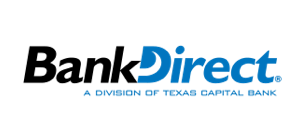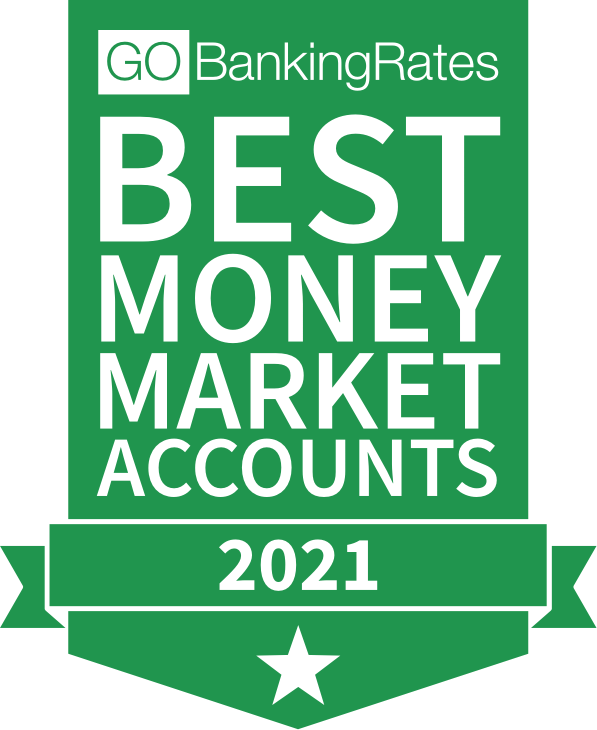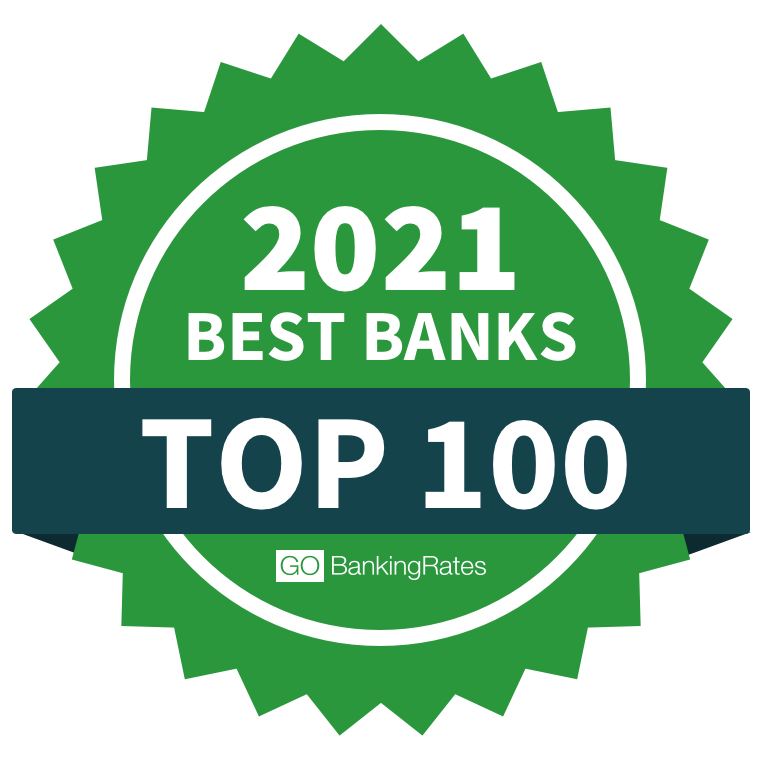 GOBankingRates Score
Our Take: BankDirect products are limited to deposit accounts. But if you're looking for an online financial institution to do basic banking without sacrificing competitive rates on higher balances, BankDirect is worth considering.
Mobile App/Digital Experience
Fees
Accessibility
ATM Availibility
How did we calculate this?
Pros
Competitive rates
Telephone banking
Extensive free ATM network and four out-of-network fee reimbursements per month
State-of-the-art security
Serves customers in all 50 states
Cons
No physical branches
Low $500 ATM withdrawal limit per day
No weekend customer service
Slow account opening process requires customers to mail a check for opening deposit and wait up to 10 days to receive a welcome pack with debit card
About BankDirect
As its name suggests, BankDirect is a direct bank — that is, an online-only bank with no physical branch locations. It was founded in 1999 to give customers the convenience of banking whenever they want, from wherever they want. The financial institution is headquartered in Dallas and serves as Texas Capital Bank's national internet division. As such, it serves customers in all 50 states.
This BankDirect review takes a detailed look at the bank's products and services to help you decide whether this might be the right bank for you. Another thing to note is that GOBankingRates has ranked it as one of the Best Money Market Accounts of 2021 in its annual rankings list.
BankDirect Products
All the products BankDirect offers are deposit accounts, meaning you won't find credit cards, loans or investing options. Still, you can use some savings products as individual retirement accounts.
| TYPE | BEST FOR |
| --- | --- |
| Checking Accounts | Competitive rates on balances of $2,500 or more |
| Savings Accounts | Basic savings with free ATM card |
| Money Market Accounts | Competitive rates on balances of $10,000 or more |
| CD Rates | Most competitive rates on 12-month, 18-month and 24-month CDs |
| IRAs | No-risk, tax-advantaged retirement savings |
BankDirect Checking Accounts
BankDirect offers two simple, straightforward checking accounts, one of which earns interest ranging from 0.05% to 0.10% annual percentage yield, depending on the balance tier. Both accounts come with a free Visa CheckCard and free bill pay.
Features
$100 minimum to open Smart Checking

$500 minimum to open Checking with Interest
Interest compounded daily on applicable accounts
Checks available upon request
$15 monthly service fee on Checking with Interest account waived with $2,500 average daily balance
Pros
Higher interest with Checking with Interest account balance of $10,000 or more

No charge for the first order of checks
No monthly service fee for Smart Checking
Cons
High opening deposit requirements
No interest on Checking with Interest until balance reaches $2,500
$5 monthly inactivity fee for Checking with Interest after 90 days without a debit or credit to account
BankDirect Savings Accounts
There's just one savings account at BankDirect, but it provides everything many customers are likely to need.
Features
$100 minimum opening deposit

Interest compounded daily
Two free withdrawals per month
Free ATM card upon request
Pros
Four ATM fees reimbursed per month, up to $2.50 per fee

Competitive 0.10% APY
ATM transactions don't count against Regulation D six-withdrawal limit
No monthly service fee
Cons
$2 per transaction after the first two

High minimum opening deposit
BankDirect Money Market Account
You don't need to invest an arm and a leg to just open a money market account at BankDirect, but unless you do, your money won't earn interest.
Features
$500 minimum opening deposit
Interest compounded daily
Interest paid on balances of $10,000 or more
Check-writing privileges
Pros
No charge for the first order of checks
ATM withdrawals don't count against the six-withdrawal Regulation D limit
Four ATM fees reimbursed each month, up to $2.50 per transaction
Competitive

0.50%

APY on balances eligible for interest
Cons
No interest earned on balances under $10,000
BankDirect CD Accounts
If you plan to save $10,000 or more for a specific period of time, a CD might be the way to go. BankDirect CDs come in a variety of terms, and you have flexibility in determining how to use the interest that accrues. However, you might earn higher interest with one of BankDirect's other accounts.
Features
Minimum deposit of $10,000
The choice between reinvesting interest or transferring it to another BankDirect account
Terms ranging from 90 days to 60 months
Tiered interest rates
Pros
A competitive APY of

0.60%

on the 1-year CD; the 18 and 24 month CDs are similar
Ability to transfer interest to BankDirect checking, savings or money market account
Cons
High $10,000 minimum opening deposit
Low rates on 90-day and 48- and 60-month terms
BankDirect IRAs
You can open a traditional or Roth IRA certificate of deposit or IRA money market account for risk-free, tax-advantaged retirement savings.
Features
No monthly fees
Interest compounded daily
No BankDirect-imposed penalty for withdrawing IRA money-market funds
$100 minimum opening deposit for IRA money market account
$1,000 minimum opening deposit for IRA CD
Pros
Tax-advantaged contributions
Can make additional deposits into IRA money market account in $100 increments
Risk-free, FDIC-insured savings, up to $250,000 per depositor
Cons
Possible penalties for early withdrawals
Low interest
High minimum deposit for CD
Banking Experience
BankDirect makes branch-free banking easy, with digital banking and bank-by-phone services you can use for nearly any task you'd typically perform in a branch location. Cash deposits are the exception — you'll need to use an ATM for those.
Customer Service
Customer service availability is one of BankDirect's weakest links. Representatives are only available from 8 a.m. to 6 p.m. CST from Monday through Friday. There's no live assistance on weekends or bank holidays. You also can request assistance using the secure messaging system accessible by logging in to online banking.
Accessibility and Branch Availability
Because BankDirect is an online financial institution, there are no branches. But in addition to online banking and bank by phone, you can use any of the more than 55,000 surcharge-free ATMs.
Mobile and Digital Experience
You can use mobile and online banking for paying bills and performing nearly any transaction that involves managing accounts — initiating a wire transfer or viewing statements and transactions, for example. Digital check deposits require customers to use the mobile app, which is available at the App Store and on Google Play. Both app versions have ratings of about 3.4 out of 5 stars. BankDirect uses the latest technology to ensure that your digital transactions are secure.
Convenience and Ease of Use
The account-opening process is slow and old-school — surprising for an online bank. Once you're past that, the online and mobile banking apps let you bank any time, from any place you happen to be.
How To Open an Account
Because BankDirect has no branch locations, you'll initiate your account opening online. Use the "Open an Account" navigation link at the top of the BankDirect homepage, and then follow the instructions for submitting the new-account form electronically. Here's what you do after that:
Print a deposit agreement or request that one be sent to you by mail.
E-sign the deposit agreement once you receive an email notification to do so.
Mail a check with your opening deposit funds or initiate a wire transfer.
Watch for your welcome kit to arrive within 10 days.
Key Information

Customer Service Number: 877-839-2737

Customer Service Hours: Monday-Friday, 8 a.m. to 6 p.m. CT


Routing Number: 111017979
BankDirect Fees
Although most BankDirect accounts have no monthly service fees, there are some bank fees you should be aware of.
TYPE
AMOUNT
Monthly Maintenance Fees
$15 for Checking with Interest, waived with $2,500 minimum daily balance
Overdraft/Nonsufficient Funds Fee
$45
Overdraft Protection Transfers
$0
Wire Transfer

Domestic incoming: $0
International incoming: $10
Domestic and international outgoing: $35

Non-BankDirect ATM Fees
$2.50 after the first four per month
Excessive Transactions
$2 to $10
Inactivity Fee
$5 a month with no activity on Checking with Interest account in previous 90 days
BankDirect vs. Competitors
Before you decide whether to bank with BankDirect, see how it stacks up against some competing online banks.
| BANK | BEST FOR |
| --- | --- |
| BankDirect | High-yield money market account |
| Ally Bank | Comprehensive range of financial products and services |
| iGObanking | High-yield savings account |
| Axos Bank | Rewards accounts |
BankDirect vs. Ally Bank
Ally offers a greater variety of products, including checking and savings accounts, home, auto and personal loans, and investing. But although Ally's money market rates are good, BankDirect's are higher than Ally's on a $10,000 balance — 0.50% compared to 0.50%.
BankDirect vs. iGObanking
The iGOsavings Plus account offered by iGObanking comes out way ahead of BankDirect's standard savings account in terms of interest — 0.50% on balances under $5,000 at iGObanking vs. 0.10% at BankDirect. The scale shifts in BankDirect's favor when it comes to account types — namely IRA accounts, which iGObanking doesn't offer.
BankDirect vs. Axos Bank
It's tough for most banks, including BankDirect, to compete with Axos Bank's Rewards Checking, which pays as much as 1.25% APY, or with its selection of accounts overall. However, user-friendliness can make or break the online banking experience, and BankDirect has the edge there. Online banking information, for example, is much easier to find because it's linked directly from the BankDirect homepage, whereas you must navigate through a couple of layers of support pages to find the same information on the bank's website.
Final Take
BankDirect takes a back-to-basics approach in terms of the accounts it offers, but it presents them on a mature digital platform the bank has had more than 20 years to perfect. Just don't wait until you need an account to open one. From the time you submit your new-application form, it takes at least a week to be fully up and running — and that's if you wire your opening deposit.
More Banks With Competitive Rates

Bank Branches

Credit Unions
Editor's Favorite

The best thing about BankDirect is its very competitive rates on CDs with terms of 12 to 24 months. Even with the high minimum deposit, the 0.60% rate is competitive with high-yield CDs from other online banks, including Ally.
BankDirect FAQ
Here are answers to some of BankDirect's more commonly asked questions.
Is BankDirect FDIC insured?

Yes. BankDirect deposit accounts are insured up to $250,000 per depositor by the Federal Deposit Insurance Corp.

Do BankDirect customers receive checks?

Checks are available by request for the checking and money market accounts. The first set of 50 you order is free.

How do customers get cash?

Customers can withdraw cash from any PULSE, Cirrus or ACCEL/Exchange ATM.

Can I Open a Checking Account With No Money?
Is BankDirect secure?

Yes. BankDirect uses state-of-the-art technology and best practices to secure your accounts and your personal information.

Does BankDirect offer free money for signing up for an account?

At present, there are no offers or promotions for signing up for an account. However, customers who opened an account previously offered by BankDirect earned American Airlines AAdvantage miles. Although BankDirect doesn't offer that account anymore, the promotion provides insight into the type of programs Bank Direct could add in the future.
Rates are subject to change; unless otherwise noted, rates are updated periodically. All other information on accounts is accurate as of Dec. 13, 2020.
This content is not provided by BankDirect. Any opinions, analyses, reviews or recommendations expressed in this article are those of the author alone and have not been reviewed, approved or otherwise endorsed by BankDirect.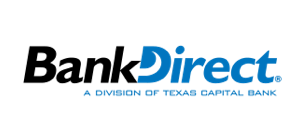 Take Advantage of our Best Offer(s)