Bellco Credit Union Review: Great Rates and a Strong Mobile App
GOBankingRates Score
Bellco Credit Union
Quick Take:
Bellco Credit Union offers a wide variety of banking products to its members. Interest rates are higher than what is offered by many other banks and credit unions.
Checking Interest
ATM and branch access 
Mobile App 
Membership
How did we calculate this?
Pros
High interest

on

checking accounts

 

Wide variety of products and services

 

Highly rated mobile app

 
Cons
Membership is limited to Colorado residents

 
About Bellco Credit Union
Bellco Credit Union is a federal credit union with over 340,000 members, 26 branch locations in Colorado and over $5.7 billion in assets. It made GOBankingRates' list of the Top 100 Banks in 2022.
Checking Accounts
All Bellco Credit Union checking accounts offer free access to over 30,000 ATMs, online and mobile banking, free Bill Pay and a Visa debit card. You also can send money to friends or family with Zelle.
Boost Interest Checking
Boost Interest Checking accounts pay 2.25% APY on balances up to $25,000, an extraordinarily high rate of interest for a checking account. For balances over $25,000, the interest rate ranges from 2.25% to 0.25%. In order to earn the higher rate, you must make 15 debit card purchases each month (excluding ATM transactions), have one or more direct deposit transactions each month and log into online or mobile banking at least once each month. There's no monthly maintenance fee and no minimum balance.
Platinum Checking
If you have a combined balance of $15,000 or more at Bellco Credit Union, you are eligible for a Platinum Checking account. This account pays 0.03% for balances under $10,000, 0.05% for $10,000 to $24,999.99, 0.10% for $25,000 up to $49,999.99 and 0.15% for $50,000 and above. Plus, it offers no-fee overdraft transfers, one NSF fee waived each year, free checks and free wire transfers and money orders.
Free Checking
Free Checking has no monthly maintenance fee but pays no interest. If you cannot meet the requirements for Boost Interest Checking, this account is a no-frills option.
Savings Accounts
The basic savings account at Bellco Credit Union pays 0.10% APY on balances over $25. The Christmas Club account also pays 0.10% APY, with a minimum balance of $5 and monthly deposits.
The Youth Savings account encourages good savings habits early by paying 2.00% APY on balances up to $500. For higher balances, the interest rate ranges from 2.00% to 0.50% APY.
Bellco Credit Union offers the option to round up your debit card purchases to the next whole dollar amount, depositing the "change" into your savings account. For example, if you make a debit card purchase for $10.75, your account is debited for $11.00 and the extra $0.25 is deposited into your savings account. It's the virtual equivalent of that big jar of change you never get around to cashing in, except that the money actually ends up in your savings account earning interest.
Money Market Account
The Bellco Premier Money Market Account has a minimum opening deposit of $10,000 and pays 0.10% on balances up to $9,999.99, 0.25% on balances up to $49,999.99 and 0.40% on balances of $50,000 or more.
Certificates of Deposit
Bellco Credit Union offers certificates of deposit for varying terms, at varying rates.
Traditional CDs require a minimum of $500 and have terms of three months to 60 months, with returns of 0.15% to 1.15%. The Smart Move CDs require $2,500 and pay 0.45% to 0.95% on terms of 18 months to 36 months. Jumbo CDs require $100,000 and are available for six months at 0.25% and 12 months for 0.50%. The 12-month Youth CD needs only $50 and pays 0.45%.
| TERM | APY |
| --- | --- |
| 3 months | 0.15% |
| 6 months | 0.25% |
| 6 months (Jumbo) | 0.25% |
| 12 months | 0.45% |
| 12 months (Jumbo) | 0.50% |
| 12 months (Youth) | 0.45% |
| 18 months (Smart Move) | 0.45% |
| 24 months | 1.00% |
| 24 months (Smart Move) | 0.90% |
| 30 months (Smart Move) | 0.90% |
| 36 months | 1.05% |
| 36 months (Smart Move) | 0.95% |
| 60 months | 1.15% |
Other Features
Bellco Credit Union also offers personal, student, auto and home loans, credit cards, investment services and insurance.
Checking Account Interest
Bellco Credit Union's Boost Interest checking account pays 2.25% APY on up to $25,000. Many banks don't pay any interest at all on checking deposits, and those that do typically pay much less than this.
ATM and Branch Access
Bellco is part of the CO-OP network of shared credit union branches, giving members the ability to make transactions at over 5,000 credit union branches and 2,000 self-service locations across the country. Members also have access to over 30,000 ATMs in the CO-OP network, with no surcharge.
Mobile App
The Bellco Credit Union mobile app is rated quite a bit higher than many banking apps, with a rating of 4.8 out of 5 stars on the Apple App Store and 4.7 on Google Play. The mobile app offers all the functionality you'd expect: mobile deposit, bill pay, account transfers, etc.
Membership Requirements
You must be a member to open an account at Bellco Credit Union. To be eligible for membership, you need to live or work in one of these Colorado counties: Adams, Arapahoe, Boulder, Broomfield, Denver, Douglas, El Paso, Garfield, Jefferson, Mesa, Moffat, Rio Blanco or Weld. You're also eligible if someone in your family is a member, or if you work for a company that is a Bellco Select Employer Group (SEG), or if you're a Colorado resident and a member of Consumers United Association.
Editor's Favorite

A checking account that pays 2.25% APY interest, with requirements that are easy to qualify for, is a unicorn in banking today. It's the best feature Bellco offers.
How Bellco Compares to Competitors
Bellco Credit Union is the second largest credit union in Colorado by assets. The only one that's larger is Ent Credit Union, which offers many of the same products and services as Bellco. The interest rate on Ent's checking account is just 0.05% APY, however — a far cry from Bellco's. Likewise, Canvas Credit Union, the third largest in Colorado, pays 0.15% on its interest checking account.
Final Take
Whether you're just starting out and looking for a banking partner or considering moving your accounts to a new bank, it's always worthwhile to consider a credit union as an option. If you live in Colorado, Bellco should certainly be on your list, if for no other reason than the exceptionally high return on their Boost Interest checking account.
Bellco Credit Union FAQ
Here are answers to some commonly asked questions about Bellco Credit Union.
Can anyone join Bellco Credit Union?

 

If you live in Colorado, or if you have a family member who is a member of Bellco Credit Union, you are eligible to be a member. If you don't live or work in one of the counties in the credit union's service area, you can join Consumers United Association, which makes you eligible for membership in the credit union.

Is Bellco Credit Union FDIC-insured?

No. Deposits at Bellco Credit Union, like most credit unions, are insured by the National Credit Union Administration (NCUA), which provides the same protection as FDIC

:

$250,000 per depositor.

Is Bellco a good credit union?

 

Bellco has earned a 5-star rating from

BauerFinancial

, a leading rating service for financial institutions, and was recognized as the best credit union in

Colorado by Colorado

Biz magazine in 2015, 2015 and 2017.
Rates are subject to change. Information on accounts is accurate as of Apr. 21, 2022.
This content is not provided by Bellco Credit Union. Any opinions, analyses, reviews or recommendations expressed in this article are those of the author alone and have not been reviewed, approved or otherwise endorsed by Bellco Credit Union.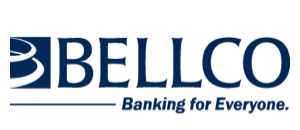 Take Advantage of our Best Offer(s)