Capital One Kids Savings Account Review 2023
GOBankingRates Score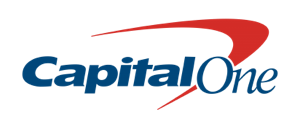 Quick Take:
If you're looking for an account to help your child earn a little interest while building a savings habit and learning a bit about 
mobile banking
, the Capital One Kids Savings Account is worth considering. Capital One's mobile app makes it easy to co-manage your child's account as they learn firsthand that it pays to save.
Monthly Fee
Parental Control
Minimum Age
Maximum Age
How did we calculate this?
Cons
Relatively low APY
Built-in parental control might be too tight for teens
Capital One Kids Savings Account Overview
The APY of the Capital One Kids Savings Account isn't one of the highest APYs you will find for kids' accounts, but it is better than some. Plus, it has no fees or minimum or opening balance requirements. Even though it is a joint account, the adult and child each get a unique login that allows the child to monitor the account and the adult to control the account's fund transfers.
Key Features
GOBankingRates gave the Capital One Kids Savings Account 4.8 out of 5 stars based on the following key features.
Monthly Fee
With the Capital One Kids Savings Account, you don't have to worry about your child maintaining a minimum balance or meeting other account requirements to avoid fees. The account comes with no monthly or maintenance fees.
Parental Control
The adult and child on the account each have a unique account login. The parent's login is required to transfer money unless the minor account owner is 13 to 17 years old and has a Capital One Money Teen Checking account. The teen can transfer money between Capital One accounts without parental consent.
The account's built-in parental control may be a nuisance to parents of older teens who prefer their child to have complete account control. 
Minimum Age
The account has no minimum age requirement. However, account ownership must include one adult and one child. Until the child turns 12, the adult account owner must be a parent or legal guardian.
Maximum Age
A child can remain on a Capital One Kids Savings Account until their 18th birthday. Capital One will automatically convert the account to a joint Capital One 360 Performance Savings account once the minor account owner turns 18, to which both account owners will have full access and control.
How the Capital One Kids Savings Account Stands Out
Not only does the Capital One Kids Savings account have no fees, but the Capital One mobile app makes it very easy for you to help your child learn the ins and outs of online banking — from receiving an allowance electronically to using mobile check deposit.
Comparable Options
If you're looking for an account with a higher APY or financial literacy tools for kids, consider the following options.
Alliant Credit Union Kids Savings Account
Alliant Credit Union's Kids Savings Account comes with an attractive APY and no monthly fee if you opt to receive electronic statements. You must become a member to open an account. However, Alliant's many eligibility options make it easy for almost anyone to qualify for membership.
PNC Bank S is for Savings® Account
If you'd like your child to learn basic money concepts while saving, PNC Bank's S is for Savings account has a unique interactive feature that will introduce your child to budgeting money based on saving, spending and sharing categories. PNC's learning center has several activities for teaching children money concepts.
How To Apply
You can open a Capital One Kids Savings Account at any Capital One location or via the Capital One website. You'll need to provide the following information and documentation for both yourself and the minor child at the time of account opening:
Date of birth 
Contact information 
Social Security number 
You must also provide your employment information, annual income and proof of citizenship. The child's birth certificate is required as well.
You have up to 60 days to make an initial deposit if approved for an account.
Who the Capital One Kids Savings Account Is Best For
This account is ideal for parents or guardians who want their kids to earn a little on their savings while learning the ease and convenience of mobile banking. Capital One is a perfect choice if you like the idea of your child being able to monitor the account with their own app access.
Final Take
Just about every financial institution has a mobile app, so it makes sense for a child to learn about banking with one. Capital One is a good option for introducing your child to mobile banking as they build healthy savings habits. If your child is 8 or older, consider opening a Capital One Money Teen Checking account for them, too, so they can get an even better feel for what mobile banking and money management are all about.
FAQ
Here are some quick answers to commonly asked questions about Capital One accounts for kids.
Does Capital One have a savings account for kids?

Yes, Capital One has a fee-free kids savings account option with a

2.50%

APY and no minimum balance requirement.

What is the best type of savings account for my child?

The best savings account for a child is one that comes with a decent APY, such as the

3.10%

 APY of the Alliant Credit Union Kids Savings Account, so kids can see how savings grow, and an easy-to-use app for tracking their savings progress, such as the Capital One Kids Savings Account and mobile app.

Is Capital One good for kids?

Capital One is good for introducing kids to mobile banking. The Capital One Kids Savings Account and Money Teen Checking account options can easily be accessed via Capital One's robust mobile app, allowing kids to learn how mobile banking works early on

. The app also enables parents to easily co-manage their kids' accounts.
Rates are subject to change; unless otherwise noted, rates are updated periodically. All other information on accounts is accurate as of Aug. 16, 2023.
Editorial Note: This content is not provided by any entity covered in this article. Any opinions, analyses, reviews, ratings or recommendations expressed in this article are those of the author alone and have not been reviewed, approved or otherwise endorsed by any entity named in this article.