Capital One Bank Review: No-Fee, High-Yield Accounts From One of Largest Credit Card Issuers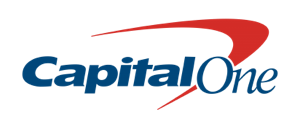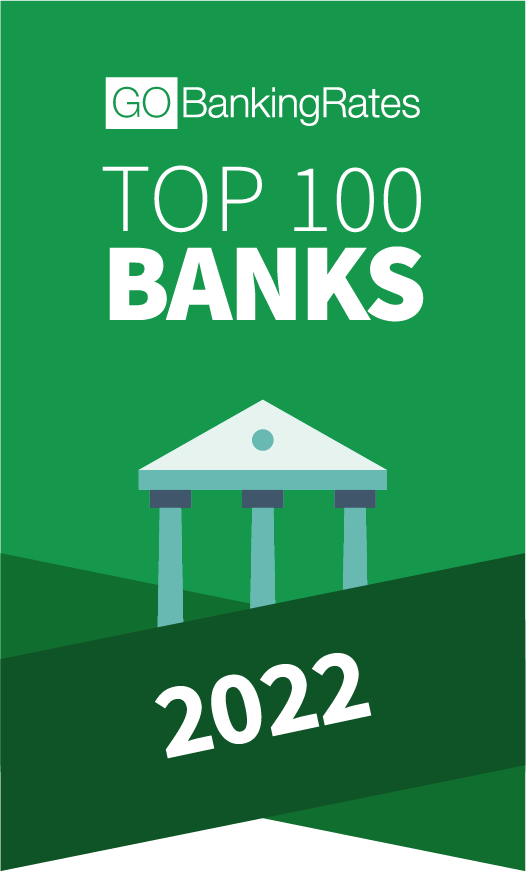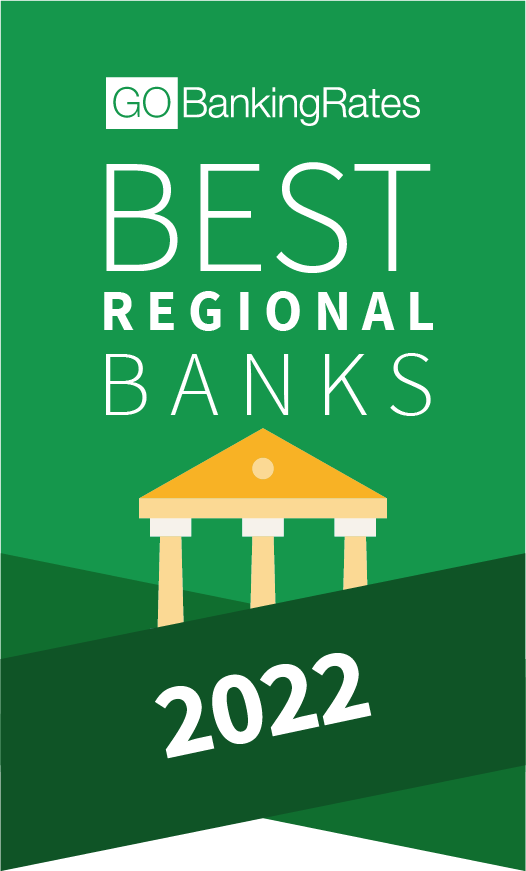 GOBankingRates Score
Quick Take:
You may be familiar with Capital One's popular cash
-
back and travel rewards credit cards. After all, the corporation is the fourth-largest card issuer in the country.
Capital One has taken advantage of its strong financial position to offer online checking, savings and CD accounts
with no monthly service charges or minimum balance requirements to worry about.
Plus, you don't have to be a cardholder to sign up.
Rates
Fees
Mobile App
Balance requirements
How did we calculate this?
Pros
No monthly service fees
No minimum balances
Higher-than-average interest rates

Over 72,000 surcharge-free ATMs

Capital One Cafés and branches 
Cons
Money market accounts not available

 

Limited to one or two options per bank account category

 
About Capital One Bank
Capital One Bank is a fairly young bank. Despite its relatively recent addition, the bank is the 10th-largest in the U.S. in market share. Established in 1994 as the banking offshoot of the card issuer Capital One Financial Corp., the banking division aims to offer a full-service financial experience complete with physical branches, a strong digital presence and services that go beyond basic bank accounts. 
Besides the main accounts featured in this review, you can access car loans, credit cards and business banking. Capital One Bank is primarily an online bank. It has branches and Capital One Cafés nationwide, but many are still closed or scheduled to slowly reopen due to COVID-19.
Capital One Bank rates high in the latest GOBankingRates' Top 100 Banks and Best Regional Banks studies. In addition, some of its accounts also ranked among the best for their categories.
Checking Accounts
There are two checking accounts to choose from: MONEY checking for kids and teens ages 8 and up and 360 Checking for adults. Both accounts earn APY on balances. The account has enough features to provide a flexible banking experience — you can schedule online bill payments or write checks. Use the mobile app to deposit checks; or, if you're located near an ATM or branch, you can make deposits in person.
Capital One's checking accounts don't have monthly service fees, account minimums or overdraft fees. The first 50 checks ordered are free and there are over 72,000 surcharge-free ATMs available. 
The low-cost nature of Capital One's structure is the primary reason the 360 checking account ranks high in the latest GOBankingRates best checking accounts study.
Savings Accounts
As with the checking account, Capital One offers two online savings accounts — one for adults, known as 360 Performance Savings, and one for kids. Capital One's 360 Performance Savings makes the GOBankingRates best savings accounts list for its competitive interest rate, no monthly fees and no minimum deposit requirements.
There are no tiers required to meet to access the higher yield of APY — all balances can earn the APY. The biggest challenge with a Capital One savings account is making withdrawals. A debit card is not available, restricting ATM withdrawals. You can always transfer funds to an existing Capital One account or to another bank. Making a withdrawal at a branch or Café is also possible, as long as you keep in mind that there is a limit of six withdrawals or transfers per month due to federal regulations.
CD Accounts
If you have a balance you don't need for some time, a certificate of deposit from Capital One guarantees a higher interest rate for the term you choose. It's one of the best CDs in GOBankingRates' study. There are several term commitments to choose from, between six and 60 months. Rates vary between and APY. 
Keep in mind that a CD locks your funds in for the term. Withdrawing part or all of the balance comes with penalties. Capital One's CD is most lucrative if you can commit for at least 24 months to earn or more. Otherwise, you can earn from the 360 Performance savings account without having to worry about early-withdrawal penalties.
Best Features
There are four main features that set Capital One Bank apart from the competition. Take a closer look at the factors that resulted in the bank's GOBankingRates score of 4.9 out of 5.
Mobile App
The mobile app is the online bank's control center, making it possible for you to make check deposits, find ATM and branch locations, manage your accounts, pay bills, set up automatic savings and more. It's rated highly by iOS and Android users.
Fees
Capital One gets a perfect score when it comes to fees since nearly all the charges that affect your pocketbook are free. There are no monthly maintenance, incoming wire transfer, inactivity or overdraft fees.
Minimum Balance Requirements
Opening a Capital One Bank account is fairly straightforward. No accounts have minimum balance requirements — not even CDs. This means you can start with as little as you need without having to worry about monthly service charges for not maintaining a required account balance. 
Rates
Capital One's annual percentage yield is higher than average. All balances can earn interest across checking, savings and CD accounts. Rates are currently APY for 360 checking, APY for 360 Performance savings and as high as APY for a 60 month CD.
Editor's Favorite

Regardless of whether you're just getting started with banking or need a robust checking account with many features, the 360 checking account is best in class. You'll earn 0.10% interest and avoid fees that can eat away at your balance. In-network ATM withdrawals, overdrafts and monthly service are all free.
Banking Experience
Capital One is primarily an online bank with the perk of branches in select areas. To get the most out of the bank, it's important to get familiar with the digital side of banking and complement it by accessing the 72,000+ free ATMs available.
Customer Service
Besides the available branches and Cafés, you can reach customer service seven days a week between 8 a.m. and 8 p.m. at 1-800-655-BANK (2265).
Digital Experience
The Capital One app is one of the most functional mobile banking apps around. Mobile check deposits, goal setting, account management, bill payments and more are possible. The app has over one million reviews and a near-perfect score of 4.7 out of 5 stars from Google Play users. Nearly five million iOS users give the app a 4.8 out of 5.
You can also handle your banking needs by using the online platform. It's user-friendly and provides plenty of tutorials and resources to help you learn more about personal finance.
How To Open an Account
To open an account, choose the account type and click on the open an account box. You'll need to set up an account login and provide contact information and your Social Security number. To fund the account, provide an existing account and routing number. The process should take about five minutes to complete.
Fees
Capital One's fees are nearly non-existent. Some of the few fees you may be charged include:
| Type | Amount |
| --- | --- |
| In-branch cashier's check | $10 |
| Shipped cashier's check (expedited delivery) | $20 |
| Outgoing wire transfer | $30 |
| Stop payment | $25 |
Capital One vs. Competitors
It's always good to do research on several banks before you choose one. Here is how Capital One compares to similar financial institutions.
| Bank | Best For |
| --- | --- |
| Capital One | No fees or account minimums |
| Chase | Brick and mortar branches nationwide |
| Discover | Money market accounts |
| Ally | Full-service online banking with options |
Capital One vs. Chase
Capital One's interest rates on deposits are significantly higher than Chase's which are currently 0.01% to 0.02%. However, if you make regular cash deposits or need a bank with a local presence, Chase Bank has more than 4,700 branches nationwide for a wider personal reach.
Capital One vs. Discover
Both banks have origins in offering popular credit cards. They both offer similar interest rates on their accounts. Discover Bank offers money market accounts that Capital One does not offer at this time. Discover's money market does not have any monthly fees and earns an APY of 0.30% to 0.35%, based on your balance. 
Capital One vs. Ally
Although both banks have an online focus and provide high yields, Ally Bank has more options for a truly full-service experience. You can have your pick of checking, savings, money market and CD accounts, as well as retirement accounts, loans and home mortgages with Ally. 
Final Take
Capital One is a great alternative to the brick-and-mortar bank. The mostly online institution provides interest-bearing accounts with no fees or minimum requirements. The mobile app is extremely user-friendly, making it possible to handle most of your needs online. 
Although Capital One does have some branches nationwide, its physical presence has shrunk during COVID-19 and due to changing consumer preferences. It's hard to tell whether Capital One will ever be an online bank with a wide network of branches, but it works well in its current form thanks to the 72,000 surcharge-free ATMs and strong digital presence. 
Capital One FAQ
Here are the answers to some commonly asked questions about Capital One.
What's the difference between Capital One and Capital One 360?

Capital One is the corporate name and can refer to the banking or credit card division. Capital One 360 is the bank's brand name for its accounts.

Can I withdraw money from my Capital One 360 savings?

Capital One's savings account does not come with a debit card. You can transfer the funds to a Capital One checking account or to another bank and withdraw the funds.

How long does it take for a check to clear at Capital One?

Checks deposited into a

360 checking

account are usually available the next business day. Deposits into a savings account are held for as long as four business days before they're available.

When is my direct deposit available in my Capital One account?

 

Capital One's Early Paycheck program means you'll get your direct deposit up to two days earlier into your

360 checking

account.
This article was updated on October 6, 2022 to reflect Capital One's updated savings and CD rate APYs.
Rates are subject to change; unless otherwise noted, rates are updated periodically. All other information on accounts is accurate as of Jan. 5, 2022.
Editorial note: This content is not provided by Capital One. Any opinions, analyses, reviews or recommendations expressed in this article are those of the author alone and have not been reviewed, approved or otherwise endorsed by Capital One.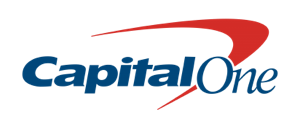 Take Advantage of our Best Offer(s)