CIBC Bank USA Review: No-Fee Accounts Plus Cross-Border Banking
GOBankingRates Score
CIBC
Our Take: CIBC Bank USA is likely to have the highest appeal among those who live in Midwest counties that contain physical branches, plus Canadian residents who need cross-border banking.
Fees
Breadth of Products
Opening Deposit Requirements
Rates
How did we calculate this?
Pros
Interest-bearing checking accounts with no fees or minimums
Higher-yield savings options
Cash-back debit card
Perks like free checks and generous out-of-network ATM fee refunds
Rewards program for Illinois residents 50 or older
Cons
Limited number of branches
Online account applications open only to residents of select geographic locations
About CIBC Bank USA
CIBC Bank USA falls under CIBC US, which provides cross-border banking services for the Canadian Imperial Bank of Commerce. CIBC was formed in 1961, following the merger of the Canadian Bank of Commerce and the Imperial Bank of Canada.
The financial institution established its presence in the United States in 2014, when it acquired Atlantic Trust Wealth Management. It cemented its U.S. operations with the purchase of Chicago-based The PrivateBank as a wholly owned subsidiary. CIBC Bank USA is headquartered in Chicago.
Learn more about the financial institution with this CIBC Bank USA review.
CIBC Bank USA Products
CIBC Bank USA is a legitimate bank that offers a good selection of in-branch banking products and digital savings options. The bank is especially useful for individuals whose financial interests cross the border between the United States and Canada. 
Product
Details

Checking Accounts

Cross-border banking
Interest-bearing accounts with no monthly service fees and no minimum balance requirements to maintain an account
Health savings account checking for eligible customers
EasyPath Access check-free checking account alternative

Savings Accounts

CIBC Savings with tiered interest
CIBC Agility savings with higher yield and no monthly fees
IRA savings account available

Money Market Account

Low minimum to open
Variable interest rate

CD Accounts

Regular and jumbo certificates available
Fixed rates for guaranteed returns
IRA CDs available

Loans

Mortgage loans in all 50 states
Home-equity loans and lines of credit
Auto loans
Personal loans

Private Wealth

Investment management, wealth planning, trustee services and private banking for high-net-worth clients
CIBC Bank USA Checking Accounts
CIBC Bank USA's checking accounts include a basic iCan Checking account and myChoicePlus Checking. The myChoice Prestige Checking account has tiered rates that increase as your balance grows. Other options include a second-chance account called EasyPath Access that has no checks and can't be overdrawn. There's also a health savings checking account for eligible individuals.
Canadian residents with an existing CIBC bank account can open a CIBC Bank USA Smart Account to facilitate banking across the U.S.-Canadian border.
Features
No monthly fees
Non-network ATM fee refunds up to $50 per month for iCan and myChoice Prestige accounts, $25 for myChoice Plus
No minimum balances required to maintain iCan account
Accounts with check-writing privileges earn interest
Free checks
Pros
No fees
No minimums for iCan Checking
iCan Checking debit card pays up to $20 cash back each month
Generous ATM fee refunds
Cons
Must live in an eligible county in Illinois, Michigan, Missouri or Wisconsin to apply online
Must call a branch or customer service for current rates on many account types
CIBC Bank USA Savings Accounts
For regular savings, customers can choose between two savings accounts: CIBC Savings, available to individuals who live near a branch, and CIBC Agility, an online account open to anyone. CIBC Agility is a high-yield account paying 3.27% APY and requiring a $1,000 minimum opening deposit. CIBC Savings rates increase with higher balances, but you'll need to contact the bank to find out the rates.
CIBC Bank USA also offers individual retirement accounts in the form of a savings account with a variable, tiered interest rate. IRA savings accounts have a $50 minimum opening deposit, and interest is compounded quarterly.
Features
No monthly maintenance fees with CIBC Agility
$3 quarterly fee with CIBC Savings if balance drops below $250 any day
Tiered rates with CIBC Savings
Eligible for Traditions Club rewards program for customers 50 or older
Pros
Competitive rates on CIBC Agility balances
Low $3 fee per quarter if CIBC Savings account balance drops below $250 any day
CIBC Savings and IRA Savings reward higher balances
Unlimited ATM withdrawals from CIBC Savings
IRA Savings account available as traditional, Roth or rollover IRA
Cons
High opening deposit for CIBC Agility account
CIBC Savings rates not available online
CIBC Savings and IRA Savings interest compounded and credited quarterly
CIBC Bank USA Money Market Accounts
There's just one money market account at CIBC Bank USA, and it offers a variable, tiered rate, with interest compounded and credited monthly.
Features
Tiered rates
$15 monthly fee; waived with a daily balance of $2,500 or more
$50 opening deposit required
Pros
Low opening deposit requirement
Service fee can be waived
Cons
Can't open an account online
CIBC Bank USA CD Accounts
Terms as short as 30 days for CIBC Bank USA's regular and jumbo CDs let you limit how long your money is tied up. The online-only offering, called Agility CD, is available in terms of nine to 24 months. Rates on the account range from 0.25% APY to 0.50% APY, depending on the term and the account balance.
The terms for the IRA CD might differ, but like the regular and jumbo CDs, there are no annual or custodial fees, and the CD is renewed automatically when it matures.
Features
$1,000 minimum opening deposit for the standard, Agility and IRA CDs; $100,000 minimum for the jumbo CD.
IRA CD interest compounded quarterly; interest for other CDs is compounded and credited according to the terms of the CD (monthly for Agility CDs).
Fixed rates
Must maintain minimum opening balance on standard and jumbo CDs to earn interest
Can withdraw or reinvest interest on regular and jumbo CDs
Eligible for Traditions Club rewards program for customers 50 or older
Pros
Guaranteed returns with no risk of losing your investment
IRA CD available as traditional, Roth or rollover
No fees unless you incur a penalty for early withdrawal
Standard and jumbo CDs might be eligible to use as loan collateral
Cons
Can't open standard, jumbo or IRA accounts online
IRA CD interest compounded quarterly
Must call to get rates for most CDs
Banking Experience
Your banking experience will depend on where you live and how you bank. CIBC Bank USA is a regional bank, so the number of people with access to a branch is limited. Online-only Agility accounts are available nationwide, and all customers can use the NetBanking digital banking platform to manage accounts.
Customer Service
When you need assistance, you can call the Client Support Center at 877-448-6500 or the Agility support line at 844-704-7882, or send an email using the link on the CIBC Bank USA website. There's also an emergency help desk you can call to report a lost or stolen card. That number is (800) 236-2442. 
Branch Availability
CIBC Bank USA has 21 branch locations and 27 ATMs in Illinois, primarily in the greater Chicago area. St. Louis, Milwaukee and Birmingham, Michigan, each have one branch, and St. Louis and Milwaukee each have one ATM location.
Mobile and Digital Experience
NetBanking lets CIBC Bank USA account-holders deposit checks, transfer money, pay bills and see account information from their computer or mobile device. Once you've signed up, you can download the CIBC US mobile app for Android or iOS. However, the app gets just three out of five stars on Google Play and two out of five stars in the App Store.
Convenience
NetBanking gives users 24/7 account access from a computer or mobile device, so customers who do all their banking online are bound to find CIBC Bank USA to be convenient as long as an ATM is nearby. If you prefer to bank in person and don't live in a city with a branch, this probably isn't the bank for you.
How To Open an Account
To open an Agility account online, head to the Agility product pages on the CIBC Bank USA website with the following information on hand:
Current U.S. home address
U.S. Social Security number
Valid U.S. driver's license or state ID number
External account information to transfer your opening deposit
For other accounts, you can apply online if you live in one of the following counties:
Illinois: Cook, DuPage, Grundy, Kane, Lake or Will

Michigan: Macomb, Oakland or Wayne

Missouri: St. Louis County or St. Louis City

Wisconsin: Milwaukee or Waukesha
Outside of these counties, contact CIBC Bank USA for assistance.
Key Information

Customer Service Number: 877-448-6500; 844-704-7882 for assistance with Agility accounts

Routing Number: 071006486
CIBC Bank USA Fees
The only monthly maintenance fees for U.S. residents are the $15 charge you'll incur if the daily balance in your money market account dips below $2,500. You can avoid most other fees by managing your accounts wisely and keeping them active. 
| Type | Amount |
| --- | --- |
| Excessive savings and money market withdrawals | $10 each |
| Overdraft and non-sufficient funds | $35 per item, up to $175 per day |
| Overdraft protection transfer | $10 |
| Daily overdraft fee | $10 per day beginning the fourth day the account is overdrawn |
| Out-of-network ATMs | $1  |
| Wire transfers | $30 and $40 for outgoing domestic and international, respectively |
| Inactivity fee | $5 per month |
| Account closing fee | $25 if closed within 90 days of opening (HSA excluded) |
| CIBC Bank USA Smart Account monthly fee | $4.95, waived with $3,000 minimum daily balance |
CIBC Bank USA vs. Competitors
See how CIBC Bank USA stacks up against its competitors before you decide whether this is the bank for you. Here are some details on what the banks offer:
| Bank | Best For |
| --- | --- |
| CIBC Bank USA | Competitive rates on online-only accounts |
| BMO Harris | Excellent customer service |
| Chase | Full financial management services and bonus offers for opening an account |
| Bank of America | Account perks such as free non-network ATMs, rate boosters, debit card cash-back rewards |
CIBC Bank USA vs. BMO Harris
Like CIBC, BMO Harris is a Canadian bank, but it offers more in the way of financial services and has terrific customer service that includes 24/7 phone assistance. However, the CIBC Bank USA Smart Account makes CIBC Bank USA a better choice for Canadian customers who bank in the United States.
CIBC Bank USA vs. Chase
As a banking giant, Chase has a full range of financial services, plus bonus offers for opening an account. But if you're looking for a more personal experience and live near a branch location, you might prefer CIBC Bank USA's more local focus.
CIBC Bank USA vs. Bank of America
Bank of America has excellent account perks, such as free transactions at non-Bank of America ATMs, rate boosters for select accounts, and up to 10% cash back on debit-card purchases. However, CIBC Bank USA might still be a better value if your banking needs are simple. The bank has a good choice of accounts with no minimum opening deposit and no monthly maintenance fee.
Final Take
CIBC Bank USA offers a well-rounded selection of accounts, most of which have no or low opening deposits and no fees. But banking here is more difficult than with competing banks because of the limited number of branches and ATMs.
Editor's Favorite

The Agility Savings and Agility CD accounts are solid choices. Neither account has a maintenance fee, and both pay competitive rates.
CIBC Bank USA FAQ
Here are answers to some of CIBC Bank USA's more commonly asked questions.
What's the relationship between CIBC and CIBC Bank USA?

CIBC Bank's U.S. division is CIBC U.S. CIBC Bank USA operates within CIBC U.S.

Can Canadian residents open a CIBC Bank USA Smart Account?

Yes. The CIBC Bank USA Smart Account is available to Canadian residents who have an existing Canadian deposit account with CIBC.

Can I use my CIBC Bank USA debit card to withdraw cash in Canada?

You may use your CIBC Bank USA debit card to withdraw funds in local currencies at ATMs in the networks listed on the back of your card. Transactions are posted to your account in U.S. dollars. 

How do I link my CIBC Canadian accounts with my CIBC Bank USA Smart Account?

Your CIBC Bank USA Smart Account automatically links to your Canadian account. You can access both by signing on to CIBC Online Banking.

What is the limit for CIBC Bank USA mobile deposits?

The limit is $5,000 per item, per day, and $10,000 every two weeks.

Does CIBC Bank USA offer free money for signing up for an account?

CIBC Bank USA has no free money promotions right now, but you can still save by opening an account with no monthly maintenance fees.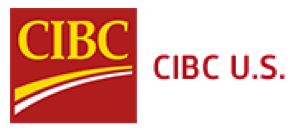 Take Advantage of our Best Offer(s)