Citi Simplicity Review: How To Use This Card To Get Out of Debt
GOBankingRates Score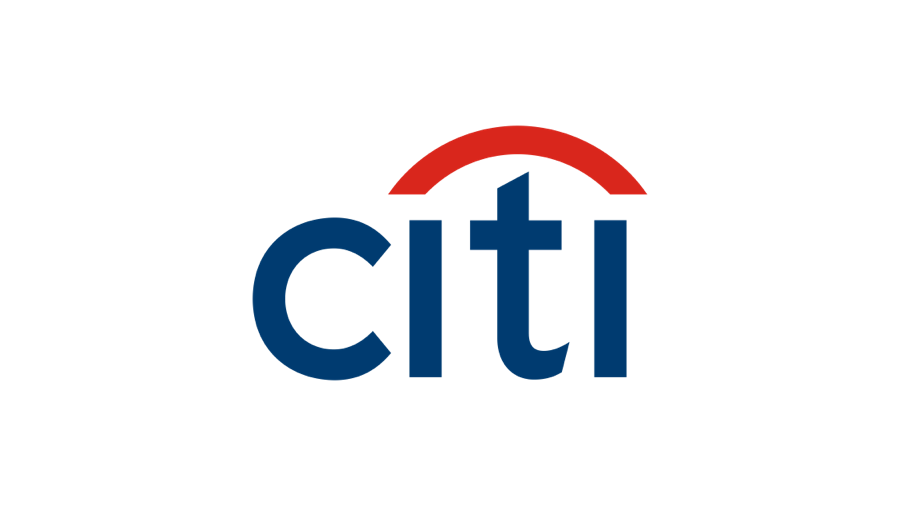 Quick Take: The Citi Simplicity card is an excellent choice if you're trying to pay down credit card debt. By taking advantage of its interest introductory rates for balance transfers, you can pay off your balance from other high-interest cards. However, this isn't the right card for you if you're looking for a card with points or a cash sign-up bonus.
Fees
APR
Features
Customer Service
How did we calculate this?
Pros
High customer satisfaction rating
Introductory interest rates
No annual fees
Cons
No sign-on bonuses
No cash-back reward features
Variable APR after intro period is on the higher side
Citi® Simplicity Overview
Citi Simplicity is a no-frills card with excellent introductory interest rates. This card can help you finance large purchases if you can pay them off within the introductory period. It might not be the best card for ongoing purchases though, because it offers no cash-back rewards. But it comes with a saving grace for those who aren't the best at remembering to pay their cards on time — you will never be charged a late payment. 
Key Features
This card has some excellent features that will come in handy if you're trying to pay down debt. 
Fees
One of the key benefits of this card is that Citi will never charge you for late payments. You can submit your payments without fear of the $40 extra charge if you're just a few days late. Additionally, Citi promises not to charge you a penalty rate for having a payment returned. 
APR
This card features an introductory APR of 0% for 12 months for purchases or 21 months if you transfer a balance from a previous card. Remember that balance transfers must occur within 4 months of opening the card. After that, the card touts an APR of 17.74% – 28.49% variable, based on your creditworthiness.
Features
While this card doesn't have sign-up bonuses or offer any rewards, it does have a few worthwhile perks. Some of the standout features include the lack of fees, the lengthy introductory APR period and added security features for cardholders.
Great Introductory Rates
Those paying off debt can attest to the advantage of having an introductory APR period. If you transfer a balance within 4 months of opening the card, you pay no interest until 21 months from the date of the first balance transfer. Remember that you will need to pay either $5 or 3% of the balance on any transfers. On new purchases, you get an interest free period of 12 months after you've opened the account. The rates that follow the introductory periods are 17.74% – 28.49% variable.
Security and Protection
Citi protects its customers against fraud with its Citi Fraud Early Warning systems and the CitiManager features. You're able to access both through their website or mobile app. You'll have multiple authentication methods, notifications and encryptions to keep you safe. Additionally, you'll be able to set alerts for withdrawals, balance transfers, password changes and any payments. 
Customer Service
If you ever have a question about your account or need assistance, Citi has several customer service options available. You can reach out to them on Twitter @AskCiti, email them at customer.help@citi.com, message them on Facebook or call their customer support phone number, 800-950-5114.
How the Citi Simplicity Card Stands Out
The Citi Simplicity card benefits those wanting to transfer a balance and pay down debt. It stands out because it has one of the longest introductory APR periods on the market. In addition, Citi only charges $5 or 3% of the balance transfer, which is lower than similar cards that charge between 5% and 7%. 
Comparable Options
When looking for a new card to add to your wallet, it is important to compare similar options to make the best choice for your needs and spending habits.
Discover it® Balance Transfer
The Discover it Balance Transfer card might be a better option if you enjoy earning cash back. You can earn 5% cash back on rotating categories on up to $1,500, but you have to activate the categories each quarter. On all other purchases, you'll receive 1% cash back.
The Discover it Balance Transfer card offers a similar introductory APR to the Citi Simplicity card. A point of difference between the two is fees. Discover it does charge fees for late payments and returned payments.
The Wells Fargo Reflect card is another option if you're looking to pay off debt. Unlike Citi Simplicity, Wells Fargo Reflect only offers an 18-month 0% APR period. However, if you make on-time payments, you can extend that period by three months, making the cards equal. After the introductory period, the rates are . But Citi Simplicity has no late penalties, and Wells Fargo Reflect does.
How To Apply
Applying for the Citi Simplicity card is simple. You can either call Citi to apply at 866-584-1003, or you can apply online. You'll need to provide your basic information, such as your name, address and Social Security number, as well as your financial information to be considered for this card. 
Who the Citi Simplicity Card Is Best For
Citi Simplicity has great perks for those who are looking to make large purchases that they can pay off within a year and for those who are trying to eliminate debt quickly. To apply for this card, you'll want your credit in great shape. You'll also want to be able to pay off your bills on time and in full. Otherwise, you'll be hit with interest on your purchase after the introductory period. 
If you intend for this card to be an escape from debt, having an interest-free period is going to be huge. That's why you should think carefully before applying for a balance transfer. Make sure you're ready to pay off everything you transfer, including the balance transfer fee — within the 21-month period. 
Final Take
Citi Simplicity is an excellent card in its category and can set you up for financial success if you're willing to use it properly. Despite its drawbacks, the long introductory balance transfer rate and the lack of fees allow you to pay off debt quickly and set yourself up for stronger financial footing. 
FAQ
Is it hard to get the Citi Simplicity card?

While Citi looks at a number of factors for new cardholders, if your credit score is in the good range, generally 700 or above, your odds of being approved for this card are higher.

What is the benefit of the Citi Simplicity card?

Citi Simplicity's greatest benefit is the introductory APR period, which allows you to pay down your debt from other high-interest cards.

What credit score do I need for Citi Simplicity?

You need a credit score of at least 700 to be approved for the Citi Simplicity card.

What is the maximum credit limit on a Citi Simplicity card?

While the exact credit limit will vary for each cardholder, some users report a range of $500 to as much as $10,000.
Elizabeth Constantineau and Grace Lin contributed to the reporting for this article.
Rates are subject to change; unless otherwise noted, rates are updated periodically. All other information on accounts is accurate as of Dec. 20, 2022. 
Editorial Note: This content is not provided by any entity covered in this article. Any opinions, analyses, reviews, ratings or recommendations expressed in this article are those of the author alone and have not been reviewed, approved or otherwise endorsed by any entity named in this article.