Dave App Review: Paycheck Advance Plus Budgeting Tools
GOBankingRates Score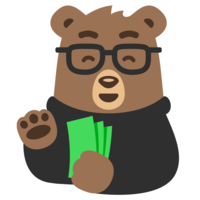 Quick Take:
Dave is an app designed to make your financial life more certain and reduce
potential banking fees
. You can get paycheck advances and manage your regular checking account all through the Dave App.
Checking Accounts
Savings Accounts
Benefits and Perks
Banking Experience
How did we calculate this?
Pros
Get up to $500 when you need it most
Avoid overdraft fees
Receive notification alerts when your balance gets low
Cons
Accounts don't earn interest
Cash advances and some deposits incur fees, plus you'll pay a membership to use most app benefits
You need to receive direct deposits in your Dave account or link a bank account to get approved for an advance, and you'll pay a fee unless you can wait three days to receive it via a linked external account
Dave App Overview
Dave is an online-only banking platform that provides products and services to help you manage your money, without the overdraft fees charged by traditional banks. 
The Dave Spending Account is a checkless checking account that gives you 24/7 access to your money. You can also open a Goals Account to save up for a special purchase and create an ExtraCash account for emergency savings.
One of Dave's claims to fame is its ExtraCash cash advance that lets you borrow up to $500. What's more, Dave keeps track of your spending habits and predicts what your balance likely will be before payday. It also sends you an alert notification if you are in danger of an overdraft on your account. In the event you find your paychecks stretched thin each month, Dave will help you find a side hustle to bring in extra cash. However, you'll pay fees for these Dave services.
Dave Features
The Dave app has several banking features that you can use to improve your overall financial stability.
Checking Accounts
The Dave Spending Account is Dave's primary product. It works in the same way as a checking account, but without the checks — although Dave does offer a Send a Check option for a fee. You use the app and your Dave Card to transfer money in and out of your account. There's no minimum opening deposit or minimum balance requirement.
Dave gives you several ways to deposit money:
Direct deposit
ACH transfer from a linked account from another financial institution — $1 monthly membership fee required to link bank account
Transfer from a Dave Goals Account
Google Pay or Apple Pay wallet transfer 
Dave Card Mastercard debit card transfer
Green Dot cash loads 
You can withdraw money via transfer or ATM or use your Dave Card to pay for purchases at merchants that accept the card. 
Dave doesn't permit its spending account to be overdrawn, so you never have to worry about overdraft fees. However, there are other fees associated with this account. For example, external debit card withdrawals cost 1.5% of the transaction amount, digital wallet debit card transfers are 1% of the transaction amount and Dave charges $2.50 for out-of-network ATM withdrawals. You'll also pay for Green Dot cash loads.
In addition, the account limits transactions. For example, you can withdraw $500 per day using your Dave Card and $5,000 per month through Send a Check. Total combined withdrawals are limited to $5,500 per day.
Savings Accounts
Dave offers two different savings accounts. The Goals Account is a non-interest-bearing savings account you can use to hold deposits and transfer funds to other Dave accounts or accounts at other financial institutions. You can have multiple Goals Accounts, but the combined total balance can't exceed $5,000. Although you can't accept direct deposits into this account, Goals Accounts can receive ACH, intrabank and digital wallet deposits, the latter of which are limited to $100 per day and $200 per month. You're limited to six withdrawals per month, as is standard for most savings accounts.
Dave's second savings option is the Extra Cash Account, which is designed for emergency savings — hence the $500 maximum balance. This is also a non-interest-bearing account, but you can take a cash advance against it by overdrawing the account by up to $500. There's no credit check, and Dave doesn't charge interest or a late fee, but you will incur an unspecified service fee unless you have the funds sent to an external bank account, which takes up to three business days.
As this is a cash advance on an expected paycheck, your account will be debited the amount once you reach your set payback date. This date is typically your upcoming payday. Alternatively, you can pay back the fee sooner if you have the funds.
Benefits and Perks
Having an account with Dave comes with a handful of benefits and perks. Here is a closer look at some.
Side Hustle
Members can use the app to take advantage of Dave's Side Hustles which are offered by Dave's partners. Dave Surveys also provides opportunities to earn a little cash. Earnings are deposited into your Dave Spending account.
Account Monitoring
You must purchase a Dave membership to access account monitoring, notification services and budgeting and to keep your external bank account linked. Notifications include balance warnings to help you guesstimate how long your remaining funds will last so that you do not overspend before payday.
Banking Experience
Dave is intended for individuals who have limited banking needs and are at risk of accumulating overdraft fees. Those users might find the Dave banking experience to be exactly what they're looking for — if you can avoid the fees.
Fees
Although you won't pay overdraft fees with Dave, you will pay other fees if you make use of popular app features. In addition to withdrawal and deposit fees, Dave charges a $1 membership fee, up to $9.99 to transfer funds from your Extra Cash Account to your Dave Spending Account — up to $13.99 to transfer to a linked bank account. Keep in mind that these fees can add up and ultimately cost you more than a bank's monthly maintenance fee or an occasional overdraft.
Tipping 
The Dave app has a built-in tipping feature you can use to tip Dave and support Feed America when you take an advance. Adjusting tipping is possible in the app, though 10% is the default tip. You can change the tip as needed when requesting an advance.
Customer Service
The Dave mobile app has a customer service chat feature available Monday through Saturday from 6 a.m. to 6 p.m. PST. Representatives are available by phone at 844-857-3283 Monday through Friday 4 a.m. to 10 p.m. PST and Saturday and Sunday from 5 a.m. to 5 p.m. 
Comparable Neobank Options
Here's how Dave compares to two of its competitors.
Dave vs. Chime
Chime* is very similar to Dave, but it limits its SpotMe® cash advances to $200 for eligible members2. However, its advances are part of a Credit Builder1 feature — Chime reports the payments to credit bureaus to help users build credit. In addition, if you have a Chime Checking Account, you could also open a High-Yield Savings Account to earn interest.
Dave vs. Acorns
Whereas both neobanks provide spending and savings accounts, Acorns also lets you invest your spare change in exchange-traded funds. The investment account includes an automated retirement account to help you save for the future. A personal account is more expensive, though — $3 per month compared to $1 for a Dave membership.
Final Take
If you miscalculated your payment schedules this month and need $500 or less to mend a gap of several days between your bill due dates and your pay arriving, Dave could be the right option for you to make sure you've got cash in your pocket. Otherwise, potential users should look for a more comprehensive budget or credit option and consider opening free checking and savings accounts with an online bank. Some offer high-yield accounts with no fees, including for overdrafts.
Dave App FAQ
Here are the answers to some of the most frequently asked questions about Dave.
How do I get a cash advance on Dave?

You get a cash advance on Dave by requesting it in the app. You qualify by having an Extra Cash account and recurring deposits and by meeting other criteria. You must receive $1,000 a month in direct deposits to qualify for the max cash advance.

How do you get $500 with the Dave app?

You can get $500 by requesting a cash advance, which you'll repay when you receive your next paycheck.

How long does it take for a cash advance to show up in Dave?

It can take up to three business days to get your cash advance deposited into an external bank account. If you need to get the money faster, you can pay a fee for express delivery into your Dave account.

Does the Dave app give you money instantly?

In some cases, you can get an instant advance if you have a linked bank account.

Is the Dave app legitimate?

The Dave app is legitimate, but read the terms and conditions carefully to familiarize yourself with the fees and policies.
Emily Cahill contributed to the reporting for this article.
Editorial Note: This content is not provided by any entity covered in this article. Any opinions, analyses, reviews, ratings or recommendations expressed in this article are those of the author alone and have not been reviewed, approved or otherwise endorsed by any entity named in this article.
Rates are subject to change; unless otherwise noted, rates are updated periodically. All other information on accounts is accurate as of Dec. 28, 2022. 
*Chime is a financial technology company, not a bank. Banking services provided by The Bancorp Bank, N.A. or Stride Bank, N.A.; Members FDIC
1To apply for Credit Builder, you must have received a single qualifying direct deposit of $200 or more to your Checking Account. The qualifying direct deposit must be from your employer, payroll provider, gig economy payer, or benefits payer by Automated Clearing House (ACH) deposit OR Original Credit Transaction (OCT). Bank ACH transfers, Pay Anyone transfers, verification or trial deposits from financial institutions, peer to peer transfers from services such as PayPal, Cash App, or Venmo, mobile check deposits, cash loads or deposits, one-time direct deposits, such as tax refunds and other similar transactions, and any deposit to which Chime deems to not be a qualifying direct deposit are not qualifying direct deposits.
2Chime SpotMe is an optional service that requires a single deposit of $200 or more in qualifying direct deposits to the Chime Checking Account each month. All qualifying members will be allowed to overdraw their account up to $20 on debit card purchases and cash withdrawals initially, but may be later eligible for a higher limit of up to $200 or more based on member's Chime Account history, direct deposit frequency and amount, spending activity and other risk-based factors. Your limit will be displayed to you within the Chime mobile app. You will receive notice of any changes to your limit. Your limit may change at any time, at Chime's discretion. Although there are no overdraft fees, there may be out-of-network or third party fees associated with ATM transactions. SpotMe won't cover non-debit card transactions, including ACH transfers, Pay Anyone transfers, or Chime Checkbook transactions. See Terms and Conditions.
Our in-house research team and on-site financial experts work together to create content that's accurate, impartial, and up to date. We fact-check every single statistic, quote and fact using trusted primary resources to make sure the information we provide is correct. You can learn more about GOBankingRates' processes and standards in our editorial policy.