Discover Personal Loans Review 2023: Is This the Right Loan for You?
GOBankingRates Score
Discover Bank
Quick Take: Discover personal loans come with fixed interest rates, loan amounts up to $40,000 and a variety of terms to choose from. They also have no origination or repayment fees. Additionally, no collateral is needed to secure a Discover personal loan. Discover personal loans also lets you check your interest rate before applying for your loan, with no impact on your credit score.
Fees
APR
Loan Flexibility
Customer Service
How did we calculate this?
Pros
Flexible loan terms from 36 to 84 months
100% U.S.-based customer service
No collateral required
Quick funding on approval
Can be a good way to consolidate debt
Cons
$39 late fee
Higher interest rates for those with lower credit scores
No option to co-sign
Discover Personal Loans Overview
A Discover personal loan is a financially responsible way to pay down debt and finance large or unexpected expenses. A variety of repayment terms and loan amounts means you can design the loan in a way that works for you and your budget.
Apply for Your Personal Loan Now
Since it has a fixed interest rate and only one fixed monthly payment, it can help you pay down your debt or pay for major expenses in a responsible, manageable way. If you're looking to consolidate debt, Discover personal loans could save you money on interest over the life of the loan.
A Discover personal loan comes with benefits including no prepayment penalties, no origination fees and no closing costs. If you're approved for a Discover personal loan, the funds can be deposited directly into your bank account and sent as early as the next business day. If you take out a debt consolidation loan, Discover will pay your creditors directly, so your only responsibility is paying your fixed monthly payment over the life of the loan.
Key Features
There are a few features that make Discover a great option when you're looking for a personal loan.
Fees
While other lenders can charge up to 5% in loan origination fees, personal loans from Discover have no origination fees. This not only saves you money but makes it easier to calculate the total cost of the loan upfront. There are no surprises or hidden fees with this lender. With a Discover personal loan, you pay just your fixed interest fee, and no other fees, as long as you make your payments on time.
Apply for Your Personal Loan Now
Late payments are subject to a $39 fee, however, these fees are easy to avoid with Discover alerts that will remind you when your payment is due.
APR
Discover offers fixed interest rates, meaning your interest rate will be the same for the duration of the loan. Rates vary based on an individual's credit and financial history, so usually the better your credit score, the lower the rate you'll likely get. Currently, unsecured personal loans from Discover have rates as low as 6.99% and up to 24.99%.
Loan Flexibility
When you apply for a Discover personal loan, you can choose from a variety of flexible repayment terms. These range from 36 to 84 months, so you can ensure your loan repayment amount can fit your budget. Unlike other lenders, Discover does not charge any prepayment penalties, which allows you the freedom of making extra payments or paying off the entire loan at any time without a penalty. And, if you decide you no longer need the loan, simply return the funds within the first 30 days, and you won't be liable for expenses associated with the loan.
Apply for Your Personal Loan Now
Customer Service
Discover's customer service staff is highly trained, which makes them a standout among competitors. They can help you fully understand and discuss your loan options so you're equipped to make the best financial decision.
How Discover Personal Loans Stand Out
Discover offers clear advantages for those seeking unsecured personal loans. Some of which are:
Flexible loan amounts and repayment terms
One convenient fixed monthly payment
Zero origination fees
No prepayment penalties
30-day money-back guarantee
Simple application process
A key differentiator is their expert U.S.-based service team. Discover personal loans has highly trained and knowledgeable loan specialists to help you with your loan.
Comparable Personal Loan Options
There are many personal loan options you can pick from. Here are a few that are comparable to Discover.
Avant
Avant offers similar personal loan amounts ranging from $2,000 to $35,000. Interest rates with this private lender are significantly higher, ranging from 9.95% to 35.99% APR. Additionally, Avant repayment terms are limited to 12 to 60 months, giving you less flexibility and time to pay back your unsecured personal loan.
Apply for Your Personal Loan Now
If you take out a personal loan with Avant, you'll pay an administration fee which can be up to 4.75%. This is automatically deducted from your loan funds when the loan is issued. Avant also has a $15 dishonored payment fee. 
LendingClub
LendingClub, a peer-to-peer lender, offers customer loans between $1,000 and $40,000 for periods of 36 to 60 months. However, LendingClub charges origination fees ranging from 3% to 6% of the loan amount — therefore you could pay up to $2,100 more on your loan.
LendingClub also has higher interest rates, with their APRs ranging from 9.57% to 36.00%. On the plus side, Lending Club, like Discover, has a 30-day guarantee. This means that if you decide you do not want the loan, you can return the money within 30 days and the loan will be canceled with no interest charged.
Who a Discover Personal Loan Is Best For
For most consumers, a Discover personal loan can be a good option for consolidating and paying down higher-interest debt. It can also be used for funding unexpected and big life expenses that you don't have the funds or savings to cover. The product is customer-focused, has fixed rates and has no fees — as long as you pay on time.
Apply for Your Personal Loan Now
A Discover personal loan can be particularly useful if you have a large expense that you're looking to pay off over time, instead of completely upfront. For example, if you're hit with medical bills from a surgery or procedure that insurance doesn't cover. You can take out a loan and pay this expense down month-by-month.
A Discover personal loan can also help you reach your life goals, like getting your small business off the ground. You can use your Discover personal loan to pay for inventory, equipment, office space and marketing — these are expenses small-business owners often have to fund out-of-pocket in the first year.
To determine if a Discover personal loan is right for you, look at your upcoming expenses, compare them with your available funds and see if the terms of the loan match your needs.
How To Apply for a Discover Personal Loan
The application process for Discover personal loans is very simple. Once you determine your loan amount and your desired repayment term, you can visit the Discover personal loan application page or call Discover directly at 866-248-1255 to get started. 
Apply for Your Personal Loan Now
Before you apply, you can check your rate with a soft pull of your credit, meaning no ding to your credit score just for checking. You get the information on your rate upfront so you can apply with confidence. 
Once you've completed the loan application information, you might need to speak with a Discover personal loan specialist to confirm. If approved for the loan, you'll receive and review the terms of your loan offer and choose to accept or not. Once you've accepted the loan rate and terms, funds will be dispersed as early as the next business day.
If you know you will use your Discover personal loan for debt consolidation, have your debts and creditors' information ready.
Final Take
You can see how low your monthly payment could be with Discover's personal loan calculator or estimate how much you could save on your higher-interest debt with their debt consolidation calculator. This makes it easy to see if the loan makes sense for your financial situation. Before you apply, make sure you have a solid plan to pay the loan back.
FAQ
Here are the answers to some of the most frequently asked questions about Discover personal loans.
Is it easy to get approved for a Discover personal loan?

Discover has three requirements for a Discover personal loan:

You must be a U.S. citizen or permanent resident
Be at least 18 years old
Have a minimum individual or household income of $25,000

What credit score is needed for a Discover loan?

Discover does not state credit score requirements for their personal loans but the higher your score, the better your loan terms may be. Higher scores will likely qualify for lower rates -- scores of 660 and above are recommended.

How much can you borrow from Discover for a personal loan?

Discover personal loan amounts range from $2,500 to $40,000. The amount you will be approved for may depend on factors such as your income and credit rating.

How much would a $5,000 Discover personal loan cost a month?

Your monthly payments will depend on your loan duration and credit score. If you have a 36-month loan, and a credit score of 660, your $5,000 personal loan will have a monthly payment of $194, with a 22.99% APR. Higher credit scores may receive lower interest rates.

How do Discover personal loans work?

If you are approved for a Discover personal loan, the full amount will be sent to your account as quickly as the next business day. From then on you will be responsible for making monthly payments, which will include interest, to Discover until your loan is repaid in full.

What are the easiest loans to get approved for?

The easiest loan to get approved for will vary, depending on your specific financial situation. Lenders who do not check your credit may be a convenient, easy option but you might get better terms from lenders like Discover or LendingClub, depending on your credit score.
Chris Ozarowski contributed to the reporting for this article.
Data is accurate as of May 19, 2023, and is subject to change.
Editorial Note: This content is not provided by any entity covered in this article. Any opinions, analyses, reviews, ratings or recommendations expressed in this article are those of the author alone and have not been reviewed, approved or otherwise endorsed by any entity named in this article.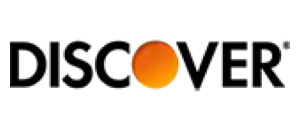 Take Advantage of our Best Offer(s)
Apply for Your Personal Loan Now