DoorDash Driver Review: How Much Does DoorDash Pay?
GOBankingRates Score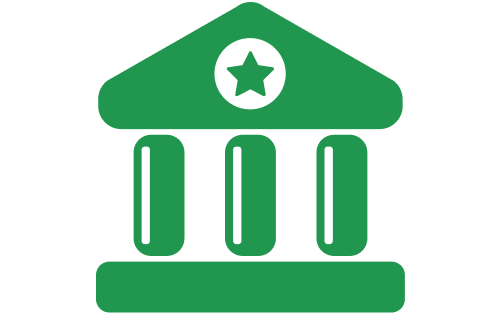 Quick Take: For many people, driving for DoorDash is a great way to earn extra income. You can deliver food and other items from restaurants, grocery stores, convenience stores, gas stations and more. The company also offers bonuses as a way to maximize the money you can make. Work when you want, take the jobs you want and get paid quickly.
Flexibility
Earning Potential
Driver App Experience
Consistent Work Availability
How did we calculate this?
Pros
Work when and where you want
Pick only the jobs you want
Get paid quickly
Earn more with promos and bonuses
Cons
Work depends on demand
Paid per delivery – no steady hourly rate
Must handle your own taxes
DoorDash Overview
DoorDash is a technology-driven delivery service company. It operates in over 7,000 cities across the U.S., Canada and Australia. It is also available in Japan and Germany. The company connects hundreds of thousands of merchants, over 20 million consumers and over a million drivers. DoorDash went public with a $60.2 billion initial public offering in December 2020.
Make Your Money Work For You
Although best known for restaurant deliveries, DoorDash serves a variety of merchants. For example, over the holidays, DoorDash partnered with JCPenney to offer on-demand delivery of home electronics and beauty and personal care products from 600 stores nationwide.
How Dashing Works
Once a customer has placed an order, a Dasher accepts the order, picks it up and delivers it to the customer.
Payments are handled through the app, so drivers aren't responsible for handling cash or credit cards at delivery — with the exception of orders that require payment with a DoorDash Red Card, which DoorDash provides.
Paying Taxes on DoorDash Earnings
Dashers are independent contractors, and as such are responsible for any withholding tax required by the state and the IRS. You'll receive a 1099-NEC by January 31 each year that you earn $600 or more on the DoorDash platform.
To further assist drivers, DoorDash has partnered with Everlance, a subscription-based app that helps you track mileage and expenses that could reduce your tax bill.
How Much Does DoorDash Pay?
Each order you deliver earns base pay of $2 to $10 or more, depending on the order's time, distance and desirability. The Dasher pay model is comprised of three elements that make up your total earnings:
Base pay
Promotions
Tips
Make Your Money Work For You
With these three elements combined, your pay ultimately depends on how much you work and how many deliveries you complete. Indeed reports an average pay of about $16 an hour for Dashers, while ZipRecruiter reports an average of $19 an hour. Assuming a 40-hour workweek, this is the average pay for DoorDash drivers:
| Per Delivery | Hourly | Weekly |
| --- | --- | --- |
| $2-$10 or more, plus tip | $16-$19 | $640-$760 |
Dashers who live in busier areas, take advantage of promotions and complete more deliveries can earn higher rates, but those in slow areas who are unable to complete promotions or devote a full-time work schedule to Dashing could earn much less.
How Do DoorDash Drivers Get Paid?
Dashers get paid via direct deposit, which you'll set up in advance.
Dashers who don't have a bank account or who prefer an alternative to direct deposit can use DasherDirect. This program loads your earnings on a debit card every time you complete a trip. The funds are available to you instantly, and you'll earn 2% cash back when you use the card to purchase gas. In addition, there are bonuses for referring friends to become Dashers.
Make Your Money Work For You
When Do Dashers Get Paid?
DoorDash initiates fund transfers each Monday for deliveries completed between Monday and Sunday of the previous week. The funds are generally available to you by Wednesday night.
If you need your earnings sooner, you can pay a $1.99 fee for Fast Pay, which lets you cash out early.
Key Features
DoorDash earned its score of 4 stars out of 5 with the following features:
Flexibility
DoorDash Dashers earn money by picking up and delivering orders from local businesses, like restaurants, grocery stores, convenience stores, gas stations, pet stores and flower shops. As self-employed gig workers, Dashers work when they want and as much or as little as they want.
Just keep in mind that you'll earn more at certain times of day — the higher the demand is for deliveries, the more Dashers make.
Driver App Experience
The Dasher app is your go-to place for all things dashing. In the app, you can dash now, schedule a dash and review your earnings and your customer ratings. You can also manage your account details, Red Card and app settings.
Make Your Money Work For You
When a delivery is ready, DoorDash will let you know via text message and app notification. You'll see the business name, order size, delivery distance and how much you'll earn. To deliver the order, tap the "Accept" button in the app.
The app will give you step-by-step instructions on how and where to pick up the order, as well as how and where to deliver it.
Earning Potential
How much does DoorDash pay? How much you can make as a Dasher depends on several factors, including order size, how frequently you make deliveries, delivery distances and how fast you can complete your deliveries.
DoorDash offers promotions — additional pay for specific orders or circumstances — in addition to its base pay. There are several types of promotions, including:
Peak pay: Premium pay during busy times
Challenge: Extra pay for completing a certain number of deliveries within a set time period
Drive: Large-order deliveries with premium pay for eligible drivers
Guaranteed earnings: Specific minimum earnings guaranteed to select drivers for trips taken within a specified period.
Consistent Work Availability
The number of available orders on a day-to-day basis may vary based on demand and your location. Because of this, DoorDash earnings may not always be consistent.
Make Your Money Work For You
Experienced Dashers will tell you that you can maximize your earnings by being selective about when and where you drive and the types of orders you accept. Dashing at dinner time or on the weekends will be much busier than mid-afternoons during the week.
You're not restricted to driving in your own town. If you live in an area where demand is low, it might be worth it to go to a busier area, especially during peak times. You can even dash while you're traveling, if there are orders to deliver on your way.
Comparable Driving Gig Options
There are many other delivery services out there besides DoorDash. You can try more than one and see what works best for you — or whether you can earn more by driving for two or more services.
Instacart
Unlike DoorDash, Instacart is primarily a grocery delivery service. Requirements are slightly stricter than DoorDash — you must affirm that you are able to lift 40 lbs. safely and that you have access to a registered vehicle with valid insurance. Instacart gives payment estimates of $5 or more per batch for delivery only — when the store picks the items out for the customer before you arrive — and $7 to $10 per batch for the full shop-and-delivery service.
Make Your Money Work For You
As a full-service shopper, you are entitled to 100% of any tips you get from customers. You will also be able to earn extra money whenever Instacart runs promotions.
Uber Eats
Uber Eats, like DoorDash, is a restaurant food delivery service. Uber Eats requires drivers to have a car to deliver food, which can make it a non-starter for some.
Uber Eats drivers make essentially the same amount as Dashers. Your location and the preferred food delivery service in your area will determine whether Uber Eats or DoorDash is more profitable for you.
How To Become a DoorDash Driver
Becoming a Dasher is easy. All you need is a mode of transportation and a smartphone to manage your deliveries.
There are some additional qualifications and requirements, including that you must:
Be at least 18 years old.
Have a driver's license number.
Have a Social Security number if dashing in the U.S.
Pass a background check.
With those qualifications, getting started is simple and takes just a few minutes. Go to the Dasher sign-up page on the DoorDash website or download the app and type in your ZIP code and email to begin. Follow the prompts to sign up and submit any documentation DoorDash requires, including a W-9.
During that process, you'll have to consent to a background and motor vehicle check and select a driver orientation, which can be in person or via an activation kit. Your choice will be confirmed after you've completed your W-9 form.
Once you've submitted your information and passed the background and vehicle checks, you're officially a Dasher and can immediately start making deliveries.
If you selected to complete your orientation via the activation kit, DoorDash will ship it to you. The kit includes a hot bag for food, a Red Card — needed to pay for some, but not all, deliveries — and a Getting Started manual. DoorDash says it will take one to four business days to deliver the kit to you. However, you don't have to wait for the kit to begin dashing.
Who DoorDash Is Best For
If you're looking for a side gig where you can make decent money and be your own boss, DoorDash is a great option. You're in complete control of your schedule, including when and where you want to work.
By being selective about when and where you drive and the types of orders you accept to maximize your earnings, dashing for DoorDash can pay well.
Final Take
Delivering for a service like DoorDash can be an excellent way to earn extra income with a side hustle. You can create your schedule, take only the jobs you want and get paid quickly. Instead of delivering from just one restaurant, like a pizzeria delivery driver, or one category of products, like a flower delivery driver, you can deliver food and merchandise from hundreds of businesses.
DoorDash Driver FAQ
Here are the answers to some of the most frequently asked questions about becoming a DoorDash driver.
Can you make $100 a day with DoorDash?

With enough orders and tips, you should be able to make $100 a day with DoorDash. You can maximize your earnings by focusing on peak times when the demand is high, rather than wasting your time dashing during slow periods.
During peak times, you also have the potential to receive a peak pay bonus or a batch order, which is when you can accept two orders near each other.

Can you make good money with DoorDash?

Your pay will be anywhere from $2 to more than $10 per order, plus any promos and customer tips. To maximize earnings, avoid locations with lots of traffic. The faster you can deliver orders, the more money you'll make.

Is it worth it to DoorDash?

Most drivers won't replace a full-time job driving for DoorDash, but you could bring in enough cash in your spare time to make a real difference in your budget.

Does DoorDash pay for gas?

DoorDash does not pay for gas. However, you can earn 2% cash back when you use the DasherDirect card to purchase gas.

How do you make $500 a week on DoorDash?

To make $500 a week on DoorDash, be strategic in how you accept orders. Be patient and only take large orders.
It may be tempting to quickly accept the first order that comes your way, especially when you're starting out. However, you might be well served to pass on a small order in favor of accepting a large order. Large orders have a higher base pay, and customers typically tip as a percentage, so larger orders will also come with higher commissions.
Daria Uhlig and Chris Ozarowski contributed to the reporting for this article.
Information is accurate as of May 22, 2023.
Editorial Note: This content is not provided by any entity covered in this article. Any opinions, analyses, reviews, ratings or recommendations expressed in this article are those of the author alone and have not been reviewed, approved or otherwise endorsed by any entity named in this article.
Delivery Side Gigs

Reviews

Comparison
Our in-house research team and on-site financial experts work together to create content that's accurate, impartial, and up to date. We fact-check every single statistic, quote and fact using trusted primary resources to make sure the information we provide is correct. You can learn more about GOBankingRates' processes and standards in our editorial policy.