ESL Federal Credit Union Review: A Community Credit Union Providing High-Level Service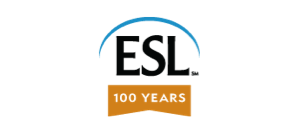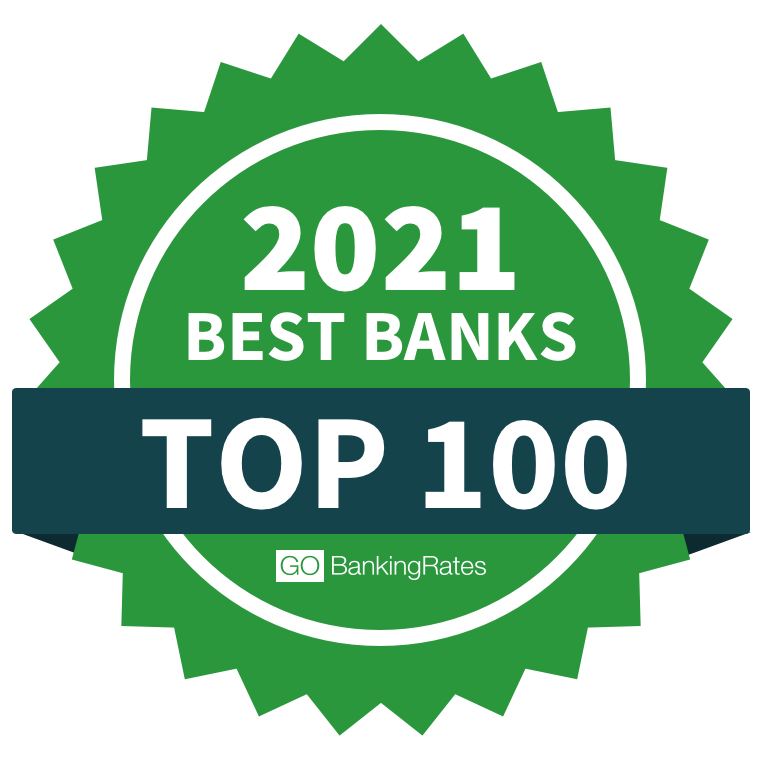 GOBankingRates Score
Our Take: ESL stands for Eastman Savings and Loan, which was the predecessor to ESL Federal Credit Union. If you live or work in Rochester, New York, consider becoming an ESL member to take advantage of its banking options and member perks. This ESL Federal Credit Union review will fill you in on all the details.
Community Presence
CD Accounts
Customer Service
Fees
How did we calculate this?
Banking with a credit union instead of a traditional bank comes with its perks. Here's a quick overview of ESL Federal's strengths and weaknesses.
Pros
Wide range of accounts and services
Highly rated mobile app
Accounts come with no or low fees
23 branch offices in service area
Certificate terms of 31 days to five years
Cons
Limited to the Rochester area
Low annual percentage yields compared to many other banks
About ESL Federal Credit Union
ESL Federal Credit Union was founded in 1920 as Eastman Savings and Loan Association by George Eastman, best known as the founder of the Eastman Kodak Company. The credit union now has about 374,000 members and $8 billion in total assets. Membership is available to those who live, work, worship or attend school in the Rochester area, as well as relatives of account holders, employees of partner companies, and members of select groups and organizations.
ESL Federal Credit Union Products
ESL provides a range of personal and business banking services, as well as wealth management. Here's a quick rundown:
Product
Details
Checking Accounts

Free checking available
Opening deposit as low as $1
Earn dividends with Premier Checking

Savings Accounts

Four account options designed for different balances
Open an account with as little as $1
APY from 0.05% to 0.35%, depending on account and balance
Health Savings and Coverdell Education Savings accounts available

Certificates of Deposit

Terms between 31 days and five years
Earn up to 0.40% APY
Fixed rate and jumbo

Credit Cards

Three credit cards available
Secured and non-secured

Personal Loans

Personal and short-term loans
Auto loans

Home Loans

Mortgages
Refinancing
Home equity

Individual Retirement Accounts
ESL Federal Credit Union's accounts are designed for different types of customers. Take a closer look at each type.
ESL Federal Credit Union Checking Accounts
ESL offers three primary checking accounts, so the best one for you depends on your balance and how much you're willing to pay in monthly maintenance fees. Free Checking has no monthly maintenance fee and requires only $1 to open. Simple Spending has no overdraft fees and comes with a $3 monthly service fee. Premier Checking has a $6 monthly fee if your average monthly balance falls below $1,000, but comes with perks such as a 0.05% APY and 100 free checks.
Features
$1 opening deposit
Linked checking and savings for automatic overdraft coverage
Pros
Low fees compared to traditional banks
Several options to choose from
Interest-earning account available
Cons
Must maintain a $1,000 average monthly balance to avoid Premier Checking fee
ESL Federal Credit Union Savings Accounts
ESL Federal Credit Union encourages members to save and offers five accounts to choose from: Daily Dividend, Holiday Club, Money Maker, Premier Money Maker and Tiered Savings. Earn the highest APY of 0.35% for balances of $1 million or more with a Tiered Savings account.
Features
Earn interest for as little as a $1
Depending on balance and account, earn 0.05% to 0.350% APY
Pros
Some accounts don't have monthly maintenance fees
Options for savers with low and high balances
Tiered Savings account lets you earn more as the balance increases
Cons
Monthly maintenance fees of $10 to $20 if your balance falls below account minimum, depending on the account
Low APY compared to other banks
At least a $1 million balance needed to get the highest rates
ESL Federal Credit Union CD Accounts
As a credit union, ESL refers to CDs as "certificates," though both work the same way. Members have access to a wide range of short- and long-term certificates. To access the highest CD rates, you'll need to commit to a longer term. Make sure you don't need the funds during the term or you'll face an early withdrawal penalty.
Features
Terms of 31 days to five months
Fixed-rate and jumbo options
APY of 0.05% to 0.40%
Pros
Variety of terms
Add more money to your certificate at the time of renewal
Cons
The highest APY requires a longer-term commitment
Banking Experience
Members of ESL Federal Credit Union have the typical range of banking options available at most financial institutions. To make transactions or seek help, you can visit a branch or use the credit union's website or mobile app. Keep reading to learn more about how to bank at ESL and contact customer service.
Customer Service
If you need to speak to someone at ESL, here are the options:
Accessibility and Branch Availability
ESL Federal Credit Union has 23 locations throughout Rochester and neighboring towns such as Webster, Pittsford and Brockport.
Mobile and Digital Experience
ESL offers both online and mobile banking. Its mobile app lets you manage accounts, review transactions and balances, pay bills, make mobile deposits, find branches or ATMs and receive account alerts. It comes with standard encryption and integration with your smart device's security protocols.
The app gets positive reviews from users because of its simple interface and functionality:
Convenience and Ease of Use
Members who live in the Rochester area have plenty of options to visit an ESL branch, but if you live further away you'll need to rely on digital banking to conduct business. Fortunately, the highly rated app makes that a simple and convenient option.
How To Open an Account
You can open an ESL Federal Credit Union account at a branch or online. You'll first have to meet ESL's eligibility requirements and become a member. Applicants must be at least 18 years old and U.S. citizens. Here's what you'll need to provide:
Social Security number
Phone number and email address
Government-issued photo ID
Bank and routing number for the first deposit
Key Information

Customer Service Number: 585-336-1000 or 800-848-2265

Routing Number: 222371863
ESL Federal Credit Union Fees
ESL charges fees for certain services and activities. Here's a quick look:
| Type | Amount |
| --- | --- |
| Monthly maintenance | $3 to $20, but can be waived when you maintain a minimum monthly balance |
| Returned item | $10 |
| Cashier's check | $5 |
| Wire transfer (incoming) | $12 |
| Wire transfer (outgoing) | $20 domestic, $35 international |
| NSF/overdraft | $25 |
ESL Federal Credit Union vs. Competitors
Before picking a financial institution, it's important to compare different options. Here's how ESL stacks up against some of its rivals:
| Bank or Credit Union | Best For |
| --- | --- |
| ESL Federal Credit Union | Rochester-area customers who prefer a credit union |
| Visions Federal Credit Union | Three-state service area in New York, New Jersey and Pennsylvania |
| M&T Bank | Traditional bank with a wide range of accounts and services |
| Advantage Federal Credit Union | Smaller community credit union experience |
ESL vs. Visions FCU
Visions is a better option for customers who want a wider geographic reach because it has more than 50 locations in New York, New Jersey and Pennsylvania. But if you live in Rochester, ESL is the obvious choice because it has 23 branches in the area vs. only one for Visions.
ESL vs. M&T Bank
M&T provides a traditional banking experience with a wider East Coast presence that extends from Connecticut to Florida. You'll get a bigger lineup of products and services at M&T, but ESL has the edge when it comes to certain fees. For example, M&T's outgoing wire transfer fees range from $32 to $75, vs. ESL's $20 to $35 charge for outgoing wire transfers.
ESL vs. Advantage
Advantage is another Rochester-based credit union but isn't as large as ESL with only seven branches. Advantage does offer a Youth Savings account with a 0.50% APY, which is something ESL doesn't offer. But if you want more branch locations and banking options, ESL is the better choice.
Final Take
ESL Federal Credit Union has plenty of upside for those who live and work in the Rochester area and prefer a credit union to a traditional bank. There's an account option for every stage in your financial journey, starting with a basic checking or savings account all the way up to a million-dollar tiered savings account.
More Banks With Great Perks

Bank Branches

Credit Unions
Editor's Favorite

Customers in search of a wide range of CD options will find plenty to choose from at ESL, which offers 15 certificates at an APY that goes as high as 0.40%. Short- and long-term options are available.
ESL Federal Credit Union FAQ
Here are the answers to some commonly asked questions about ESL Federal Credit Union.
Does ESL Federal Credit Union offer free money for signing up for an account?

ESL doesn't currently offer free money for opening a new account, but if you sign up for an ESL Rewards Visa card, you can earn a $100 cashback bonus when you spend $1,000 during the first 90 days.

What does ESL Federal Credit Union stand for?

ESL stands for Eastman Savings and Loan. It was named after its founder, George Eastman, better known as the man behind the Kodak Corporation. It changed its name to ESL Federal Credit Union in 1996.

How much money can you take out of an ESL ATM?

You may withdraw up to $600 per day from an ESL ATM.

What is the ESL debit card credit limit?

There is a daily limit of $2,500 in purchases when you use your ESL Visa Debit Card as credit.
Rates are subject to change. Information on accounts is accurate as of Jan. 28, 2021.
This content is not provided by ESL Federal Credit Union. Any opinions, analyses, reviews or recommendations expressed in this article are those of the author alone and have not been reviewed, approved or otherwise endorsed by ESL Federal Credit Union.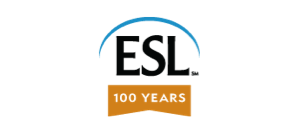 Take Advantage of our Best Offer(s)