ESL Federal Credit Union Review: Focused on Customer Service for Rochester-Area Residents, Employees and Family
GOBankingRates Score
ESL Federal Credit Union
Quick Take:
ESL stands for Eastman Savings and Loan.
If you live or work in Rochester, New York, or have a relative who is an ESL member, you may have access to banking with
ESL Federal Credit Union. 
 ESL Federal Credit Union was named one of the Top 100 Bank of 2022 in the most recent GOBankingRates study of hundreds of banks and credit unions nationwide.
Follow this in-depth
ESL Federal Credit Union review
to examine what the financial institution has to offer
and why it made the Top 100 list
.
Community Presence
CD Accounts
Customer Service
Fees
How did we calculate this?
Banking with a credit union instead of a traditional bank comes with its perks. Here's a quick overview of ESL Federal's strengths and weaknesses.
Pros
Available to many Rochester, NY residents 

Accountholders earn a member's dividend

Bank accounts, credit cards, loans and wealth management available

Accounts come with no or low fees

 

23 locations

 

CD terms of 31 days to 120 months
Cons
Limited to the Rochester area 

Not all branches have safety deposit boxes 

Free ATM locations are limited to a little more than 40 throughout the Rochester area
Bank Overview and History of ESL Federal Credit Union
ESL Federal Credit Union was founded in 1920 by George Eastman, the founder of Kodak. The community-based credit union with 23 locations serves people who live and work in Rochester, New York, where headquarters are located. In addition, relatives of account holders or employees of partner companies can join the 384,000 members to date.
ESL Federal Credit Union is a great alternative to a traditional bank — especially for individuals who prefer a full-service experience that includes access to loans, retirement planning and investment services. Account holders are considered part-owners of the credit union, earning a "dividend" on their balances and having access to a more personal level of service.
ESL Federal Credit Union Product Details
ESL Federal Credit Union's accounts are designed for different types of customers. Take a closer look at each type of account.
ESL Federal Credit Union Checking Accounts
With three primary checking accounts to choose from, it's all up to how much money you intend to maintain as a balance and how much you're willing to pay in monthly maintenance fees. Free Checking has no monthly maintenance fees and requires $1 to open. Simple Spending costs $3 per month as a monthly maintenance fee and there are no overdraft fees. Premier checking costs $6 per month if your balance is less than $1,000 but comes with perks such as a 0.05% dividend and 100 free checks.
ESL's checking and savings accounts are linked for automatic overdraft coverage to save you from the cost and inconvenience of overdraft fees. Simple Spending account holders will avoid issues altogether because transactions will be declined instead. While overdraft setbacks can be avoided thanks to the credit union's proactive steps, individuals who frequently withdraw cash should consider whether free withdrawals at only 40 Rochester-area ATMs work for them.
ESL Federal Credit Union Savings Account
ESL Federal Credit Union encourages members to save. There are five account options: Daily Dividend, Holiday Club, Money Maker, Premier Money Maker and Tiered savings, all starting at 0.05% APY. Earn the highest interest of 0.250% for balances over $1,000,000 with a Tiered savings account.
If you don't plan to keep a sizable balance in your savings account — or it tends to fluctuate — the Daily Dividend and Money Maker accounts don't charge monthly maintenance fees. Otherwise, not meeting the balance minimum with the other savings account types can cost you as much as $10 or $20 per month, a high upcharge compared to other banks.
ESL Federal Credit Union CD Accounts
ESL Federal Credit Union has a strong certificate of deposit program. They have some of the shortest- and longest-term CDs in the industry. To access the highest CD rates, you'll need to commit to a longer term. What makes ESL's CD program especially attractive is the ability to withdraw the dividend or interest earned without penalties.
CD terms start at 31 days to 120 months with rates between 0.05% to 0.400% APY based on the CD's balance and length. You can also add more money to your certificate account at the time of renewal.
Best Features of ESL Federal Credit Union
ESL Credit Union's overall score of 4.7 out of 5 was a result of four high-performing areas:
Community Presence
The credit union exclusively serves residents, employees, families and companies affiliated with the Rochester area. The tightly-focused institution makes it easier to develop a personal relationship with your local banker through its 23 branches in Rochester. In addition, ESL partners with local companies and organizations, donating money and participating in many fundraising events.
CD Account Options
ESL's CDs are more diverse than the average certificate of deposit, providing terms with competitive rates that range in length between one month and ten years. In addition, ESL allows you to withdraw the dividend earned at any time without penalty, as well as increase the principal before you renew the term.
Customer Service
The community-focused nature of the Rochester-based credit union means that the teller or banker you visit is likely an acquaintance or neighbor. ESL organizes periodic customer surveys to stay abreast of account holder trends and how the credit union is performing, typically receiving rave reviews from its members. Its smaller size makes it possible to make changes quickly. ESL recently announced that overdraft fees would be reduced from $25 to just $5 as of Nov. 1, 2021.
Fees
As mentioned, ESL is always working to lower member banking fees to provide the best possible experience. Because the organization is not for profit, you'll find that many of the fees that are traditionally steep at other banks are non-existent or quite affordable at ESL. They include $5 overdraft fees, free account statements and $0.75 money orders.
Editor's Favorite

Few banks provide a Christmas Club savings account anymore. ESL's option is a great way to set aside money throughout the year and avoid getting into debt during the holidays.
Banking Experience
ESL Federal Credit Union reviews from customers mention the friendly, local service provided. In addition, ESL's mobile app and online banking platform make it possible to bank anytime and anywhere.
Customer Service
If you need to speak to someone, there are several ways:
Calling 1-585-336-1000 or 1-800-848-2265 weekdays 7 a.m. to 7 p.m. EST and Saturdays 8:30 a.m. to 2 p.m. EST.
Visiting a local branch
Live chat weekdays 7 a.m. to 10 p.m. EST and Saturdays 8:30 a.m. to 2 p.m. EST.
Sending a message
Accessibility and Branch Availability
ESL Federal has 23 locations throughout Rochester and neighboring areas such as Webster, Pittsford and Newark, New York.
Mobile and Digital Experience
ESL Federal Credit Union's digital experience is one of the highest-rated by customers who download the mobile banking app. You can do the usual tasks you'd expect from a quality banking app, such as pay bills, review balances and make a mobile check deposit. It earns nearly perfect scores:
Convenience and Ease of Use
The app ranks highly among users for its simple interface. Customers love how much easier it is to pay bills straight from the app as opposed to writing and mailing a check. And as mentioned, you have plenty of options when you need to speak to a customer service representative.
How To Open an Account
You may open an account at a local branch or online. You'll need to pass the following criteria:
Meet ESL's eligibility requirements
Be at least 18 years old
Be a U.S. citizen
Have a Social Security number
Provide a phone and email address
Have a government-issued photo ID
Provide a bank and routing number for the first deposit
Fees
ESL's accounts have varying fees. Some of the most common to look out for include:
Monthly Maintenance Fees: $3 to $10,which can be waived when you maintain a minimum monthly balance.
Out-of-Network ATM Fees: $1.50
Returned Item Fee: $10
Cashier's Check Fee: $5
Wire Transfer (Incoming): $12
Wire Transfer (Outgoing): $20 domestic, $35 international
NSF/Overdraft Fee: $5
ESL Federal Credit Union vs. Competitors
| Bank or Credit Union | Best For |
| --- | --- |
| ESL Federal Credit Union | Customers who prefer working with a large credit union |
| Visions FCU | Robust mobile banking and budgeting |
| M&T Bank | Traditional banking availability |
| Advantage FCU | A smaller community credit union experience |
ESL FCU vs. Visions FCU
ESL and Visions both provide good financial services for customers. If you prefer in-person banking, choose ESL. If you're in search of a total mobile banking solution, including the ability to track your spending, view multiple accounts and set budgets through a single app, choose Visions FCU.
ESL FCU vs. M&T Bank
M&T is a solid option when you're in search of a traditional banking experience. However, ESL beats out M&T when it comes to fees. That's because M&T Bank is a traditional, for-profit bank. To compare, M&T's overdraft fee is $38compared to ESL's $5 charge.
ESL FCU vs. Advantage FCU
Advantage FCU is another Rochester-based credit union but isn't as large as ESL. It has only seven branches, which may not be the most convenient alternative. Choose ESL for more branches and banking options, unless you'd like to develop a relationship with a specific branch representative.
Final Take
ESL Federal Credit Union provides those who live and work in the Rochester area with lower-cost, high-quality banking. There's an account option for every stage in your financial journey, starting with a basic checking or savings account and up to a million-dollar tiered savings account.
ESL Federal Credit Union FAQ
Here are the answers to some commonly asked questions about ESL Federal Credit Union.
Does ESL Federal Credit Union offer free money for signing up for an account?

If you open an ESL Rewards Visa, you can earn a $100 cashback bonus when you spend $1,000 during the first 90 days.

What does ESL Federal Credit Union stand for?

ESL stands for Eastman Savings and Loan. The credit union was named after its founder, George Eastman, better known as the man behind the Kodak Corporation.

How much money can you take out of an ESL ATM?

You may withdraw up to $600 per day from an ESL ATM.

What is the ESL debit card credit limit?

There is a daily limit of $2,500 in purchases when you use your ESL Visa Debit Card as credit.

How do I contact ESL customer service?
Rates are subject to change. Information on accounts is accurate as of Dec. 28, 2021.
Editorial Note: This content is not provided by ESL Federal Credit Union. Any opinions, analyses, reviews or recommendations expressed in this article are those of the author alone and have not been reviewed, approved or otherwise endorsed by ESL Federal Credit Union.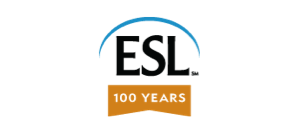 Take Advantage of our Best Offer(s)