EveryPlate Review: $5 Meal Kits
GOBankingRates Score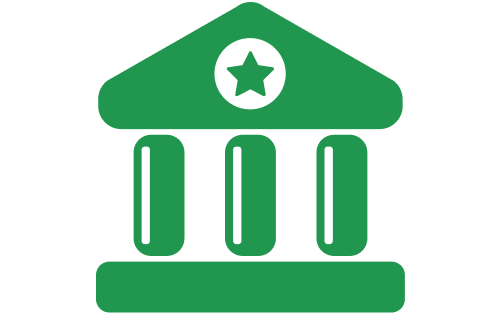 Quick Take:
With the price coming in at only $5 per serving, if you order a meal plan for four people
–
closer to $6 a serving if you choose the meal plan for two people
–
EveryPlate is one of the cheapest meal kits around. The recipes and ingredients are simple and seem to focus on comfort food. There is a variety of about 20 options from which to choose.
Price
Meal Kit Quality
Meal Kit Quantity
How did we calculate this?
Pros
Easy to execute recipes
Customizable proteins and sides
More eco-friendly packaging than competitors
Cons
High shipping cost
Only get the $5 per serving price point with the meal plan for four people
Fewer plant-based options than competitors
EveryPlate Overview
At this price point, EveryPlate $5 meal kits may seem too good to be true. However, it does offer user-friendly and straightforward meals at a very cheap price point. Every week, EveryPlate offers around 20 meal recipes to choose from and keeps the selection simple, with options to switch certain proteins and sides should something not fit your palate.
Make Your Money Work For You
Groceries are expensive and time consuming, and often going out to eat seems out of reach. EveryPlate offers you affordable meals that are easy to execute, which may come in handy, especially when feeding your busy family. 
Key Features
EveryPlate earned its 4.2 out of 5 star rating with the following features.
Price
While the best deal you'll get is the four-person plan for five or six meals per week — at a cost of $4.99 per serving — the most you'll pay is $6.49 per serving for two people with three meals per week.
Compare these prices to what you would normally spend on groceries for the same amount of meals, and you'll probably find it to be quite affordable.
EveryPlate also has varying sign-up incentives — if you are a new customer, you can get your first box at a drastic markdown. For example, new customers might only pay $27.80 for the first box, knocking it down to a mere $1.39 per serving. These sales do vary, but it is always good to take advantage if looking for a new meal kit.
Make Your Money Work For You
An important note, however, is that certain meals are marked "premium" — meaning they'll cost an additional $4.99 to $6.99 per serving. If you don't want the extra cost, you can simply make sure not to choose any premium meals. There's also the cost of shipping, which is $9.99 per week, no matter how many meals you receive.
EveryPlate Meal Kit Quality 
With EveryPlate, you have the option to choose which recipes best suit you and the other people you cook for. There are five categories.
Meat and Veggie
Veggie
Family Friendly
Quick and Easy
Nutrish & Delish
There is a concentration of comfort food, with options such as glazed pork, chicken pot pie, meatloaves and various tacos and pastas. The mains are paired with such classics as mashed potatoes, rice or a roasted veggie. Whatever your selection, each meal will come with instructions, nutritional information and time estimations for how long it will take to make.
EveryPlate Meal Kit Quantity per Week 
EveryPlate offers a wide variety of plans. You have the option to choose between three to six meals per week. These meals can be enough for either two or four people.
Make Your Money Work For You
Meal Kits for Two
| Number of Meals | Price per Serving | Box Price |
| --- | --- | --- |
| 3 | $6.49 | $38.94 |
| 4 | $5.99 | $47.92 |
| 5 | $5.79 | $57.90 |
| 6 | $5.49 | $65.88 |
Meal Kits for Four
| Number of Meals | Price per Serving | Box Price |
| --- | --- | --- |
| 3 | $5.49 | $65.88 |
| 4 | $5.29 | $89.64 |
| 5 | $4.99 | $99.80 |
| 6 | $4.99 | $119.76 |
These are the baseline prices and do not factor in such variables as discounts or shipping costs.
If you have a different number of people to feed, the plans are varied enough that you should be able to make them work for your household. For example, if you have a group of three to feed but not everyone is home for dinner every night, consider the two person plan with six meals per week. You'll have twelve meals total — four each, though someone may end up reheating leftovers.
How EveryPlate Stands Out
Despite its low price point, EveryPlate has excellent reviews covering everything from the quality of the food to its customer service. You can also pause your subscription at any time — so if you're going on vacation or just don't want your meal kits for a week, you don't have to worry about receiving food you can't use.
Make Your Money Work For You
Another huge plus is EveryPlate's recyclable packaging. Even the gel ice packs are partially recyclable, though you will have to empty the gel first.
Comparable Meal Kit Options
Budgeting food and time go hand-in-hand with choosing the right meal kit plan for you. There is no shortage of choice when it comes to meal kits. Each company has varying offers that may or may not fit your needs.
EveryPlate vs. HelloFresh
EveryPlate was originally an offshoot of Green Chef, which was then acquired by HelloFresh. Though EveryPlate is technically a sister company to HelloFresh, there are some marked differences.
EveryPlate is cheaper than HelloFresh without having to sacrifice too much on quality.
HelloFresh has more meal options than EveryPlate and has more sustainable sourcing.
HelloFresh has more add on options.
EveryPlate has more kid-friendly options.
EveryPlate vs. Blue Apron
The big difference between EveryPlate and Blue Apron is the price point. Where EveryPlate starts at $4.99 per serving, Blue Apron starts at $9.99 per serving, which is twice as much. There are other key differences, as well. 
Blue Apron has more complex recipes that are catered to a more experienced chef.
EveryPlate has taken steps to offset their carbon emissions while Blue Apron has not.
EveryPlate has more regular specials and discounts.
Make Your Money Work For You
How To Order EveryPlate
EveryPlate is very user friendly. You simply go to Everyplate.com and click "Our Plans" in the top menu. Select your meal plan — you will be able to choose between three to six meals per week enough for either two or four people — then enter your email address. EveryPlate will ask for your address, contact and payment information. 
Once subscribed, you will have the option to choose meals every week and what day they will be delivered. The card you put on file will automatically be charged, and you can cancel anytime.
Who EveryPlate Is Best For
EveryPlate meal kits are best for families of four or anyone else who can manage their meals to get the $5 per serving price point. It works for those who are on both a time and financial budget. The EveryPlate meal plan is great for less experienced cooks, as well, since the recipes are all pretty straightforward.
Final Take
EveryPlate delivers on its promise of affordable meals without sacrificing flavor and quality. The simple recipes are both easy to execute and nutritionally balanced. EveryPlate is a great meal plan for saving you time and money.
FAQ
Here are the answers to some common questions about EveryPlate.
Why is EveryPlate so cheap?

As a subsidiary of HelloFresh, EveryPlate was designed to be a cheaper alternative. It streamlines its ingredient selections and simplifies its recipes to ensure a more affordable price point. In order to get the $5 price, you have to opt for at least five meals per week for four people.

Is EveryPlate owned by HelloFresh?

Yes, HelloFresh launched EveryPlate in 2018 as a lower-cost alternative.

Is EveryPlate cheaper than groceries?

If you get five meals for four people per week from EveryPlate, the total for the box is $99.80. It also has exact measurements, so food isn't going to waste. It may or may not be cheaper than your usual weekly groceries, but it's good to have this number to compare to what you would spend on groceries for the same amount of food.
Just remember that EveryPlate doesn't cover every meal for the week, so when you calculate your food costs, make sure you factor in breakfast, lunch and snacks.

How much is EveryPlate per month?

The price of EveryPlate per month will vary depending on how many meals per week you select and how many serving you choose. For example, if you choose three meals for two people per week, your box price is $38.94 per week, or about $155.76 per month. Whereas if you choose six meals for four people, your box price is $119.76 per week, or about $479.04 per month.
Information is accurate as of Dec. 28, 2022, and is subject to change.
Editorial Note: This content is not provided by any entity covered in this article. Any opinions, analyses, reviews, ratings or recommendations expressed in this article are those of the author alone and have not been reviewed, approved or otherwise endorsed by any entity named in this article.
Make Your Money Work For You