FlexJobs Review 2022: Verified Job Opportunities for Remote Work
GOBankingRates Score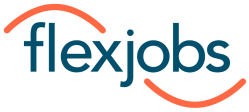 Quick Take: For a job search website specializing in work-from-home, flexible and remote jobs, there aren't many better options than FlexJobs. While larger job search sites like Monster and Indeed may have more listings, overall, FlexJobs vets all positions to ensure they are legitimate.
Features
Remote Job Options
Plans
Pricing
How did we calculate this?
Pros
100% hand-screened jobs
No commission-only opportunities listed
Close to 30,000 listings
Flexible pricing plans from one week to one year
Robust resource section
Career help and 1:1 coaching available
No-risk, 30-day guarantee
Cons
Services like 1:1 career coaching and resume reviews are not free
Must purchase premium services to access best features
Salaries are not always listed
No location-specific jobs
FlexJobs Overview
As a remote, hybrid and freelance job search site, FlexJobs is intuitive to use and has robust search options. A variety of plans at different price points makes it easy to choose the option that's best for you.
Make Your Money Work For You
Key Features
Four key categories were examined to determine GOBankingRates' score for FlexJobs.
Features
FlexJobs allows you to search for jobs within a number of top work-from-home industries and narrow your search based on full- or part-time positions, freelance or temporary contract positions. You can also find jobs that are fully remote vs. some that are hybrid or may have some travel requirements.
Other features of FlexJobs include articles and webinars to help you in your job search, plus career coaching, resume reviews and practice interviews. Members will gain access to exclusive events and discounts on premium features.
FlexJobs also has an app, which is currently available only on the App Store for iOS users.
Remote Job Options
Because FlexJobs focuses exclusively on flexible employment — from hybrid work arrangement to freelance and independent contractor positions, as well as full- and part-time work-from-home jobs, it showcases more of this type of work than many other job listing sites. And it makes it easy to sort jobs based on your specific requirements.
Because of these parameters, however, you'll find fewer jobs overall on the website than some other job search sites. You also may find certain industries lacking in a variety of remote job positions. However, as the many work-from-home jobs listed on FlexJobs exemplify, you can find a job to fill virtually any unique talent or interest.
Make Your Money Work For You
Plans
FlexJobs' plans are straightforward. You can choose a one-week, one-month, three-month or one-year subscription.
All the plans deliver the same features; the only difference is the price, which is based on the length of the subscription. Each plan enables you to create a profile, receive email notifications when new jobs meeting your search parameters are listed and take a free skills test to help you promote yourself to prospective employers or clients.
You can also upload a personalized portfolio to showcase your work and resume.
Pricing
Many job search sites, including Monster, are free. That means FlexJobs has to showcase a lot of value to get jobseekers to invest in a subscription. That's why the company offers a 30-day money-back satisfaction guarantee.
Pricing is as follows:
1 week: $9.95
1 month: $24.95
3 months: $39.95
1 year: $59.95
As you can see, you pay less per week for a longer subscription. If you are a freelancer looking to build your business and constantly on the lookout for new clients, the one-year subscription can really pay off.
The one-off services, such as career coaching, seem pricey but are less than what you might pay to hire a private career coach. Get 30 minutes of career coaching over the phone for $89. Resume review and update costs $179. Or you can bundle the two services for $239. You can practice your interview skills in a 30-minute mock interview for $89.
Make Your Money Work For You
How FlexJobs Stands Out
FlexJobs stands out as the first job search site to focus exclusively on remote, work-from-home and flexible job arrangements.
The company hand-selects and reviews every job opportunity to ensure it is legitimate, saving you time and stress in your job search and helping you to avoid job scams.
Comparable Job Search Options
Jobseekers today have more options than ever before to find the job of their dreams or attract employers. Many of these options are free but are not specifically tailored to people working for a flexible work arrangement. Here's how two of the most popular places to find a job online stack up against FlexJobs.
Monster
Monster's search interface is clean and easy to use. Rather than choosing from career choices, just enter your chosen field and your search begins. The site is also free to use and also offers a free resume review for jobseekers.
Although there are remote jobs listed, these parameters aren't specified until you click the link and read the job ad. As with FlexJobs, not every listing posts a salary range.
Make Your Money Work For You
There is no paid version of Monster, which means every user can access the full feature set and all the job listings. Monster has apps for both iOS and Android.
Resume writing services are less expensive, starting at $129 for a resume only or $169 for a resume and cover letter. For $349, jobseekers can purchase a resume, cover letter, LinkedIn makeover and expedited delivery of the resume.
ZipRecruiter
ZipRecruiter, the number one rated job search site at ConsumersAdvocate.org, boasts more than 17.5 million jobs posted monthly. Of course, only some of these are remote, flexible or freelance jobs. If you're looking for flexible work, you may find yourself sifting through a sea of useless or even misleading ads.
ZipRecruiter allows you to search jobs based on title or keyword. Although there is a space to fill in the location, you can leave it blank to pull jobs from all over the world, including remote opportunities. You can narrow search parameters further based on type-of-employment, salary ranges or distance from your home.
While "employment types" include part-time, temporary or contract, they do not include flexible, hybrid or work-from-home arrangements specifically, which means if you're looking for a flexible job, you'll need to do a bit more leg work and click on the ad.
Make Your Money Work For You
ZipRecruiter is straightforward and does not offer upsells for career coaching or resume writing. It also has a top-rated app for Android or iOS. While ZipRecruiter may list more jobs overall and have an easy-to-use interface, the information and support those seeking flexible work may need is not readily available.
How To Sign Up for FlexJobs and Apply to Jobs
Creating a FlexJobs account is easy but you'll need to pay for the service to apply for a job.
Choose your plan, enter your billing information, and pay via credit card online. Note that you may be able to earn cash back through Capital One Shopping or Rakutan.
Who FlexJobs Is Best For
If you're a service provider, such as a writer or web designer, looking for clients to grow your business or a worker seeking flexible, hybrid or remote jobs, FlexJobs could be the best job search site for your purposes.
If you're looking for a location-specific, on-site job, you may do better with a free job search site like Monster or ZipRecruiter.
Make Your Money Work For You
Final Take
FlexJobs is a job search site for the current work climate, where many companies are willing to recruit across the miles and establish hybrid or remote work arrangements. Although there is a fee associated with the service, the money-back guarantee ensures you won't waste your money if you don't find what you're looking for.
The added features, including helpful webinars, articles and career coaching, set FlexJobs apart from many other job search engines.
FAQ
Although the basic idea behind a checking account can be simple to understand, there are still many common questions surrounding them, in part because there are so many different kinds. Here are the answers to some of the most frequently asked questions regarding checking accounts.
Is it worth paying for FlexJobs?

FlexJob's 30-day money-back guarantee means that investing in a FlexJobs subscription is very low-risk. You can also choose from four different payment plans, depending on how long you expect your job search needs to continue.
The most popular plan is a 3-month subscription for just $3.33 per week, which is less than the price of a cup of coffee in most places.

Can I use FlexJobs for free?

You can view job opportunities for free on the FlexJobs site, but you'll need a subscription to apply.

What is the best work from home job site?

Many people consider FlexJobs the best work from home job site. FlexJobs is different from other job search sites because it specializes in work-from-home jobs and other flexible work opportunities.
It has a 4.7 rating on the website SiteJabber.com and a 4-star rating on TrustPilot.

How do I get a job at FlexJobs?

If you're looking for work through FlexJobs, simply choose a plan, create an account and start searching for jobs that fit your needs and skills. You can also visit the FlexJobs career page on its website if you want to work for the company itself.
Editorial Note: This content is not provided by FlexJobs. Any opinions, analyses, reviews, ratings or recommendations expressed in this article are those of the author alone and have not been reviewed, approved or otherwise endorsed by FlexJobs.
Make Your Money Work For You