Gemini Review 2023: Is It the Right Crypto Exchange for You?
GOBankingRates Score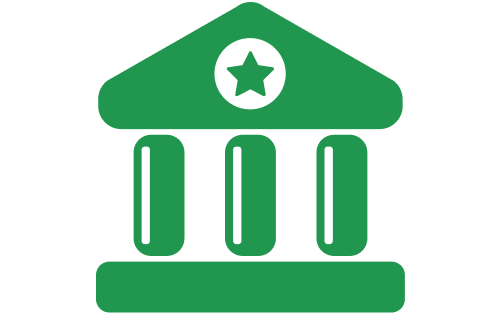 Quick Take:
Gemini is a
cryptocurrency exchange
that offers access to dozens of altcoins through an intuitive trading platform. Crypto traders will find all the tools they need for technical analysis on the platform and several perks, like the ability to earn interest and access to a credit card with rewards payable in cryptocurrency.
The only drawbacks to the service are that trading fees tend to be high and the exchange only provides access to around 90 cryptocurrencies, which some traders will view as limited.
Trading Platform
Fees
Cryptocurrency Availability
Earning Rewards and Interest
How did we calculate this?
Pros
Intuitive platform for trading cryptocurrencies
Get up to 4.25% APY with Gemini Staking
Earn crypto rewards with the Gemini Credit Card
Gemini is a licensed New York trust company
Hardware security keys are available for enhanced security
Cons
Only around 90 altcoins available for trading
Trading fees are on the high end of the spectrum
Gemini Overview
Gemini is a premier cryptocurrency exchange that gives traders all the tools they need to succeed as investors. The company's website makes it easy for beginners to access cryptocurrency and visualize their holdings, while its ActiveTrader platform offers all the tools professional crypto traders could want. 
Users can earn up to 4.25% APY as of Feb. 20 with Gemini Staking by parking their crypto holdings, much like they would park fiat currency in a savings account. Users can also take advantage of a credit card that offers up to 3% back in crypto rewards with no annual fee. 
Trading fees are the primary drawback to the service, as they tend to be on the high side. Also, some users may find limitations to access since there are only around 90 cryptocurrencies available.  
Key Features
Here are some of Gemini's most important features.
Trading Platform
Gemini offers a simple exchange for beginners where users can easily access and manage crypto investments. However, more active traders can opt to use Gemini ActiveTrader, a robust trading platform designed with the professional crypto trader in mind. Some of the most compelling perks of using the ActiveTrader platform include:
The ability to execute trades in microseconds
Access to multiple order types and execution options 
Access to advanced charting features to take advantage of technical indicators
Intuitive ease of use on both the mobile and desktop versions
Fees
High fees hurt Gemini's GOBankingRates score. Here's a look at the platform's fee schedule:
| Order Size | Fee |
| --- | --- |
| $10 or less | $0.99 |
| $10.01 to $25.00 | $1.49 |
| $25.01 to $50.00 | $1.99 |
| $50.01 to $200 | $2.99 |
| More than $200 | 1.49% |
The fee schedule may seem minimal at first glance. However, these fees are high compared to competitors like Crypto.com, which charges fees ranging from 0% to 0.075%. 
Cryptocurrency Availability
The Gemini exchange provides access to around 90 different altcoins, including popular coins like bitcoin, ether and bitcoin cash. Gemini received a 4.0 rating here because the available cryptocurrencies are a good starting point for beginner traders, but more advanced traders may look to other exchanges for access to a wider range of altcoins.  
Earning Rewards and Interest
Members can put more cryptocurrency in their digital wallets using Gemini thanks to additional perks that lead to reward coins and interest payments. These perks include:
Gemini Credit Card: Gemini credit card members will earn up to 3% back in cryptocurrency rewards when using their cards. 
Gemini Staking: Users can park their crypto holdings with Gemini Staking and earn up to 4.25% APY (subject to change). 
Other Features
Here's a look at some of Gemini's other features.
Ease of Use
Gemini exchange members enjoy a streamlined view of their cryptocurrency holdings and all the tools they need to become successful crypto traders. The platform is well designed and features a robust set of trading tools. Everything seems to be where the user needs it, when they need it, making the exchange a great option for beginner traders.
Security Features
Gemini exchange users can rest assured their money is in safe hands thanks to the company's industry-leading focus on security. The exchange offers the following security features:
Gemini is a licensed New York trust company. This means the company undergoes routine bank exams and the occasional cybersecurity audit to ensure regulatory compliance. 
Users can secure their Gemini accounts with hardware security keys.  
Gemini was the first-ever cryptocurrency exchange to become SOC 1 Type 2 and SOC 2 Type 2 compliant.
Leading insurance providers insure all cryptocurrency holdings on the Gemini platform. 
Good To Know

Bitcoin and other cryptocurrencies are speculative investments and come with a relatively high level of risk. The fact that the market is highly unregulated expands the risk of investing in cryptocurrency. Those interested in investing in and trading altcoins should ensure they understand the risks before getting involved.
Comparable Crypto Exchanges
While Gemini offers several features that attract many investors, it may not be for everyone. Those who want to trade crypto but aren't impressed with the Gemini exchange might want to consider the following options.
Crypto.com
Crypto.com offers access to more than 250 different cryptocurrencies, and it does so while charging some of the most competitive fees in the industry. Crypto.com also offers a rewards credit card that gives cardholders the ability to earn up to 5% back in cryptocurrency. Additionally, it offers a crypto parking feature that makes it possible for members to earn up to 12.5% (plus an additional 2% for Private members) on their holdings.
Binance.US
Binance.US offers access to more than 150 cryptocurrencies and a robust community of cryptocurrency enthusiasts. Like Gemini, the company offers a trading platform that comes with all the tools pros would need, set up in a way that even beginners will understand. 
This platform has a far more competitive fee structure than Gemini — including free bitcoin and ethereum trading in the U.S. — but it doesn't offer a crypto rewards credit card. However, it offers APYs of up to 16.00% on staked assets as of Feb. 20, while Gemini's highest APY for staking is 4.25%.
How To Sign Up
To sign up with the Gemini exchange, take the following steps.
Getting Started:

Go to Gemini.com.
Click the "Get started" button in the top right-hand corner of the screen. 
Fill out all the requested information.   
After completing these steps, you will have access to a new Gemini account and can deposit funds into it and start trading.
Gemini: Best for New Investors Staking Cryptocurrencies 
Gemini is a great option for beginner cryptocurrency investors, especially those who want to take advantage of staking altcoins to earn interest on their holdings. Gemini's limited number of available altcoins and its high fees may make more advanced traders turn to other crypto exchanges, though.
Gemini FAQ
Here are answers to some of the most commonly asked questions about the Gemini exchange.
Is Gemini a good exchange?

Gemini is a great exchange for the right person. The exchange offers up to 4.25% APY on cryptocurrency holdings and access to more than 90 altcoins. However, it may not be a good fit for highly active traders because the platform charges high trading fees.

Is Gemini an exchange or a wallet?

Gemini is a cryptocurrency exchange that's coupled with a secure cryptocurrency wallet. Users can further secure their wallets by using WebAuthn hardware security keys.

What coin trades does Gemini support?

More than 90 different altcoins are available on the Gemini exchange. These coins include popular options like bitcoin, ethereum and bitcoin cash, as well as less popular coins like orchid and 0x.

Can I transfer from Coinbase to Gemini?

Yes

— c

ryptocurrency is easy to send from one wallet to another, so it is easy to transfer crypto holdings from Coinbase to a Gemini wallet.

Do investors own crypto on Gemini?

When users purchase cryptocurrency on Gemini, the altcoins go into their personal Gemini wallets, meaning they do own the cryptocurrencies they've purchased.
Daria Uhlig contributed to the reporting for this article.
Information is accurate as of Feb. 20, 2023.
Editorial Note: This content is not provided by any entity covered in this article. Any opinions, analyses, reviews, ratings or recommendations expressed in this article are those of the author alone and have not been reviewed, approved or otherwise endorsed by any entity named in this article.