Getaround Car Rental Review 2022: Is It Worth It?
GOBankingRates Score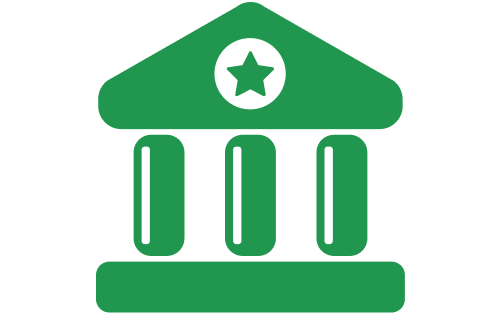 Quick Take: Getaround is a peer-to-peer car-sharing company that offers individuals the chance to rent out their vehicles to other drivers. As a renter, you'll likely find relatively reasonable rates for the rental car you need.
Cost
Rental Process
Insurance
Earnings Potential
How did we calculate this?
Pros
Drivers are vetted before renting a vehicle
Contactless key exchange
Passive income on your schedule
Cons
Limited location availability
Not all renters will take good care of your car
Extra miles on your car lead to wear and tear
Getaround Overview
In the past several months, the rental car market has seen some significant changes. Specifically, the price to rent a vehicle seems to be through the roof for most drivers. With that, the popularity of peer-to-peer car rental services is picking up steam as drivers look for a more affordable option for their rental car needs.
Make Your Money Work For You
Getaround is one peer-to-peer car rental platform that's gaining traction and is currently available in over 950 cities around the world.
Basically, you can think of Getaround as similar to Airbnb. But instead of renting out your spare bedroom, you can rent out your vehicle when you aren't using it. The company offers the platform to drivers looking for a vehicle to complete personal activities. But it also advertised the opportunity for rideshare and food delivery drivers a rental car option while their own vehicle is out of commission.
Key Features
Getaround earned a 4.6 score from GOBankingRates. Here's a closer look at the features that earned the score.
Cost
As a guest, the cost of a trip with Getaround varies based on several factors. A few include the type of vehicle, location and demand, which can lead to wide swings in the daily price point. But you'll have the ability to book a car by the hour. With that, you should be able to keep costs relatively low for short trips. In general, cars are listed as available for $6 to $10 per hour.
Make Your Money Work For You
For example, let's say you rent a car for 10 hours at $8 per hour. With that, you'd pay $80 for the rental.
But there are some extra fees to be aware of. If you cancel your trip less than 24 hours in advance, you'll pay 50% of the trip price. But if you cancel at least 24 hours in advance, there's no cancellation fee. Additionally, you'll pay more as a driver under 25.
Rental Process
As a driver looking for a vehicle, the process of working with Getaround is very straightforward. It starts with downloading the app and creating an account. Be prepared to upload your driver's license for instant verification. After you are verified, you'll be ready to start browsing for the ride you need directly in the app. You can complete your booking directly in the app.
When it's time to unlock your ride, you can pick up the vehicle from its home location and unlock it with your Getaround app. It's a painless way to access the ride you need without sorting out a physical key exchange.
Make Your Money Work For You
Insurance
Getaround has an extensive insurance policy that offers coverage to both drivers and guests.
For guests, the cost of receiving a violation while using a Getaround vehicle falls squarely on the guest's shoulders. The policy includes up to $1 million in liability insurance for hosts, which offers ample peace of mind for what could go wrong.
If your vehicle is involved in an accident during a Getaround rental, the company may pay up to $1,000 towards your commercial insurance policy's deductible. But the decision to provide funds is on a case-by-case basis.
Earning Potential
As a host, there are some startup costs to consider with Getaround. You'll have to pay $100 for each car that you list on the service. After that, you'll pay a $20 monthly fee for the car to remain available to guests. These costs help cover the cost of installing Getaround Connect into your vehicle, which allows guests to unlock the vehicle from their phones.
After you are all set up, guests can start to book out your vehicle. According to the company, many hosts are making hundreds of dollars per month. But the amount you earn will vary based on your vehicle and location.
Make Your Money Work For You
The company does offer a monthly guaranteed earnings opportunity to some drivers. Depending on your vehicle, you could be eligible for this bonus opportunity.
If you are planning to rent out your vehicle every day, or at least 80% of the time, Getaround estimates that you'll earn around $1,000 per month. If you are only planning to rent out the vehicle on weekends, Getaround estimates that you'll earn around $500 per month. You can use a free calculator on the site to estimate how much you may earn.
The amount your car is listed for won't be what you see in your bank account. Getaround takes a 40% commission. It's important to keep these extra costs in mind before signing up. Even with the commission, Getaround offers a useful way to turn your vehicle into an income stream.
How Getaround Stands Out
Getaround offers a more flexible way for renters to find the rental car they are looking for. Instead of dealing with a major car rental company with all of the red tape, you can book a vehicle that suits all of your needs and unlock it directly from your phone.
Make Your Money Work For You
Whether you need a car to run errands or to continue your rideshare services without delay, Getaround offers the options you need.
Comparable Getaround Options
There's more than one way to rent a car or make money renting out yours. Check out some other options before committing to Getaround.
Turo
Turo is another service that allows individuals to rent out their vehicles to other drivers on a short-term basis. Like Getaround, the Airbnb feel allows you an easy option for renting a car when you need it.
Zipcar
Zipcar offers the ability to book cars on demand. Unlike Getaround, you'll book the vehicle from a commercial enterprise instead of a regular driver down the street. Depending on your situation, you might prefer the peer-to-peer approach offered by Getaround. But Zipcar is a useful alternative for drivers.
How To Sign Up
Whether you want to rent a car or list a car on Getaround, the process starts by downloading the app. Be prepared to provide your driver's license information to finalize your account.
Make Your Money Work For You
If listing a vehicle, you'll need to commit to the $100 setup fee and agree to install the necessary hardware into your vehicle, as well as uploading photos of the vehicle.
Who Getaround Is Best For
Getaround offers a useful opportunity to put your vehicle to work. If you aren't using your vehicle all the time, then Getaround offers a way to turn that vehicle downtime into cash. According to the company, drivers can earn hundreds or thousands of dollars each month. But check out the estimates for your city before signing up.
Final Take
Getaround makes it easy to connect with drivers that want to rent out your vehicle. And as a driver, you'll have the ability to track down a rental car in a matter of minutes and use your phone to open the vehicle. Plus, renters will likely find savings by going this route over a standard car rental agency.
Before signing up, make sure to read through all the fine print to confirm you are comfortable with the ins and outs of this new way to rent a car.
FAQ
Are Getaround and Turo the same?

Getaround and Turo are not the same company. Although both offer peer-to-peer car rental platforms, each is a separate company with its unique rules and conditions.

How long can you keep a Getaround car?

The amount of time you can rent a Getaround car varies based on your needs. You can rent the car for a few hours or a few days. But the options vary based on the vehicles available in your city.

How do I get my car on Getaround?

You can get your car on Getaround by signing up for the platform, paying the setup fee and installing Getaround Connect to your vehicle. After that, renters can book your live listing through the Getaround platform.

Does Getaround charge per mile?

When you book a car with Getaround, there's a daily limit of 200 miles. If you drive more than this included amount, then you'll encounter extra charges for the additional miles.
Editorial Note: This content is not provided by any entity covered in this article. Any opinions, analyses, reviews, ratings or recommendations expressed in this article are those of the author alone and have not been reviewed, approved or otherwise endorsed by any entity named in this article.