GreenState Credit Union Review: High Yields and Low Fees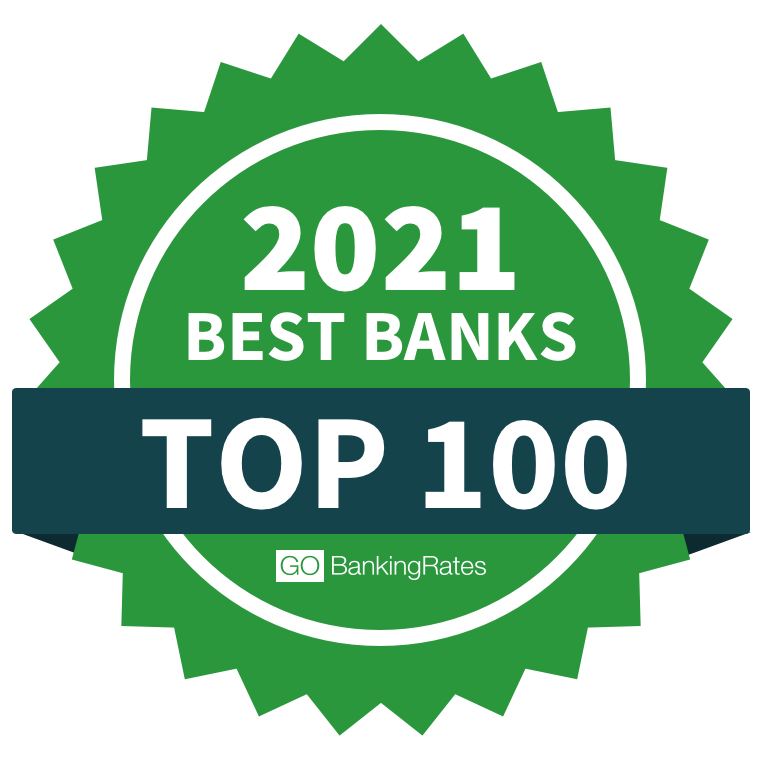 Our Take:
GreenState Credit Union is a good banking option for anyone who meets the membership requirements. It offers most of the banking products you're likely to need, with
fewer fees and better rates
than you'll find at many banks.
Rates
Breadth of Products
Convenience
Digital Experience
How did we calculate this?
Pros
Wide range of products
Competitive interest rates
Highly rated mobile app
Nationwide network of surcharge-free ATMs
Minimal fees
Cons
Best rates can be difficult to qualify for
Membership eligibility limited to residents of Iowa and bordering counties in surrounding states
Limited customer service availability
About GreenState Credit Union
GreenState Credit Union was founded in 1938 and now ranks as the largest credit union in Iowa, serving more than 225,000 members from 26 branches located throughout the state. Membership is open to anyone who lives or works in Iowa or bordering counties in Illinois, Wisconsin, Nebraska and South Dakota. University of Iowa staff, students and alumni and direct relatives of GreenState members are also eligible.
This GreenState Credit Union review takes a deep dive into the credit union's products and services to help you decide if it's the right place for your money.
GreenState Credit Union Products
You'll find a wide range of banking and loan products at GreenState Credit Union. Insurance and financial planning products are also available. Here's a quick rundown:

Product
Details

Checking Sccounts

Rewards accounts with premium rates, cash-back rewards and ATM fee refunds
Free Checking account with no service fees

Savings Accounts

Standard and Hoppy's Kids Club savings accounts
Multiple accounts for different savings goals

Money Market Accounts

Two accounts to choose from
Tiered rates increase as balance grows

Certificates of Deposit


Terms from three months to five years
Certificate Specials with higher rates
IRA and Young Investor certificates available

Credit Cards

Three cards to choose from
Fixed rates available
Bonus points for opening account and meeting minimum purchase criteria

Loans

Auto loans
Mortgage and home-equity loans and lines of credit
Personal loans
Debt consolidation

Insurance

Auto insurance
Home insurance
Accidental death and dismemberment insurance
Life insurance

Financial Planning

Wealth management services, including securities and advisory services through LPL Financial
Trust services
GreenState Credit Union Checking Accounts
GreenState Credit Union offers three checking accounts: Free, Rewards and RewardsPlus. Free checking is a no-frills account with no monthly service fees or minimum balance requirements. The rewards accounts are also fee-free, and earn higher interest rates and additional perks.
Features
No monthly service fees
Annual percentage yields of 1.75% and 2.00% on balances under $20,000 with Rewards Checking and RewardsPlus Checking accounts, respectively, when you make at least 15 debit card purchases averaging $10 or more and one $100 automated clearinghouse withdrawal per month (APY as of Jan. 25, 2021)
$7 monthly ATM fee refunds with Rewards Checking
Up to 5% cash back on everyday purchases with RewardsPlus
$50 minimum deposit

to open
Pros
No monthly fees

ATM refunds

Generous cash-back rewards
High yields on Rewards Checking and RewardsPlus Checking accounts
Cons
No interest paid on Free Checking balances
Rock-bottom rates for Rewards accounts unless qualifying transaction requirements are met
GreenState Credit Union Savings Accounts
You have a choice of two savings accounts at GreenState– one for adults, and the Hoppy's Kids Club for children 10 and under to help them build savings and learn about money. You can also open multiple savings accounts to fit each of your savings goals.
Features
Dividends compounded and credited monthly
0.05% APY

No minimum balance for youth account to earn interest; $100 minimum balance for regular savings to earn interest
$5 minimum opening deposit
Youth account holders get one pass per year to Iowa Children's Museum plus invites to Kids Club events
Pros
Competitive rates
Special rewards with youth account
Cons
$100 minimum balance to earn interest on regular savings
Fee-free withdrawals limited to three per month
GreenState Credit Union Money Market Accounts
GreenState Credit Union gives you two money market accounts to choose from: the Green Account and the Preferred Money Market account. Both offer tiered rates, with the Green Account paying GreenState's highest rates at all tiers. 
Features
Preferred Money Market rates range from 0.40% APY for balances below $50,000 to 0.80% APY for balances of $250,000 and up

Green Account rates range from 0.55% APY for balances below $100,000 to 0.90% APY for balances of $500,000 and up
$10,000 minimum opening deposit for Green Account; $25,000 minimum opening deposit for Preferred Money Market
$10,000 minimum average daily balance for Green Account to earn stated interest; $25,000 minimum average daily balance for Preferred Money Market account to earn stated interest
Interest compounded and credited monthly
Opening deposit for Green Account can come from maturing GreenState certificate
Pros
Competitive rates, especially with Green Account
No monthly maintenance fees
Green Account opening funds not restricted to new money
Cons
High balances required to earn stated interest
Fee-free withdrawals limited to three per month
GreenState Credit Union CD Accounts
Share certificates are the credit-union equivalent of certificates of deposit. You can get GreenState Credit Union's regular and individual retirement account certificates in terms ranging from three months to 60 months. With a larger opening deposit, you can get Certificate Specials that offer higher rates and terms of eight or 17 months. There's also a Young Investor certificate with a 12-month term.
Features
APY: 0.20% to 0.75% on regular and IRA certificates; 0.30% on Young Investor Certificates; 0.65% to 0.70% for Certificate Specials
$100 minimum opening deposit for Young Investor Certificates; $500 minimum for standard and IRA certificates; $1,000 for Certificate Specials
Can make additional deposits into Young Investor Certificates in increments of $25
0.05% APY bonus rate for non-special certificates with balance of $100,000 or more
Pros
High yields compared with many other banks

Young Investor Certificate for kids under 18
Low opening deposit for Young Investor Certificate, as well as ability to add money to certificate
Bonus rates for high balances
Cons
Limited choice of terms with Certificate Specials
Dividends on certificates with terms of three to six months compounded and credited only at maturity
Banking Experience
Most GreenState members are likely to have a positive experience thanks to the credit union's range of products and accessibility to branches and digital banking.

Customer Service
Members can get phone support Monday through Friday from 7 a.m. to 6 p.m., and Saturday from 8:30 a.m. to 12:30 p.m. Secure online chat is available weekdays from 7 a.m. to 5:15 p.m. and Saturday from 8:30 a.m. to 12:15 p.m. The GreenState Credit Union Help Center has information and articles that can help answer many questions members might have.
Branch Availability
GreenState Credit Union has 26 branches located throughout Iowa. All branch locations have member service representatives and accept walk-in appointments to join the credit union, open an account, apply for loans or get a financial review.
Mobile and Digital Experience
Just about any banking you might do at a branch office can also be done digitally through online and mobile banking. You can use these platforms to review information about your accounts at GreenState and other financial institutions, make loan payments, review cashed checks, transfer funds, pay bills — even do your taxes. With mobile banking, you can deposit checks as well.
The GreenState mobile app is available for iOS and Android devices and supports Apple, Google and Samsung payment platforms. Touch and face ID login keeps access to your accounts secure. The app has 4.6 out of 5 stars on Google Play reviews and 4.5 stars out of 5 on App Store reviews.
Convenience
In addition to the 26 branch locations and digital banking options, GreenState Credit Union has a handful of its own ATMs, located mostly in the Iowa City area. Some of these accept deposits. Members can also use Allpoint ATMs for free.
How To Open an Account
Only members can open a credit union account, so the first step is to join the credit union. You can join GreenState by calling 800-397-3790, visiting a branch or filling out an online application online. To be eligible, you must live or work in Iowa or one of the eligible counties that border the state, or be a University of Iowa student (past or present) or staff member. Direct family members of current members can also join.
From the GreenState Credit Union website, use any link to open an account. When prompted, indicate that you'd like to open a new membership. You'll need the following information:
Social Security number
Government-issued ID such as driver's license, passport or military ID
Source of funds, such as a credit card or checking or savings account, for your initial deposit
After you enter your personal and eligibility information, you'll receive a membership decision. You can open an account once your membership has been approved.
Key Information

Customer Service Number: 800-397-3790

Routing Number: 273975098
GreenState Credit Union Fees
Because credit unions are nonprofit and member-owned, they aim to keep fees low. You'll pay $5 to join. After that, you can avoid fees by minding your balance and keeping your accounts open and active. Here are fees you might encounter at GreenState Credit Union:
| Type | Amount |
| --- | --- |
| Credit union membership fee | $5 |
| Monthly maintenance fees | $0 |
| Overdraft and non-sufficient funds | $29.50 for the first two each year and $34 for each subsequent overdraft, plus $29 per month if account is overdrawn for 30 days or more  |
| Out-of-network ATM withdrawals | $2.25 |
| Wire transfers | $5 incoming domestic; $25 outgoing domestic |
| Dormant membership | $35 for inactive single-service members |
| Dormant checking account | $7 per month after six months |
| Excessive savings withdrawals | $1 per withdrawal after first three for regular and youth savings accounts; $10 per withdrawal after first three money market withdrawals per month |
GreenState Credit Union vs. Competitors
People who live, work or attend school in Iowa have several credit unions to choose from. You can compare these credit unions to GreenState to make sure you select the financial institution that best fits your needs.

| Credit Union | Best For |
| --- | --- |
| GreenState Credit Union | Outstanding rates on premium checking accounts for members who use their debit cards frequently |
| Veridian Credit Union | Competitive rates on home and auto loans |
| Dupaco Community Credit Union | Live video tellers and shared branches to expand personal service |
| Collins Community Credit Union | Range of account types, including Coverdell education savings and health savings accounts |
GreenState Credit Union vs. Veridian Credit Union
Veridian has excellent rates on home and auto loans. Recent promotions include a 2.69% annual percentage rate on auto loans for 2019 and newer model years, and a 3.10% APR for a 5-year fixed home equity line of credit. But GreenState gets the nod when it comes to high checking account interest — as long as you make enough debit card transactions to earn the preferred rates.
GreenState Credit Union vs. Dupaco Community Credit Union
Dupaco offers live video tellers who work remotely, including after regular branch hours. That's a huge benefit for members who like to bank face-to-face, but not for those who are fine making the same transactions at an ATM. For these members, GreenState has a much larger network of ATMs you can use surcharge-free.
GreenState Credit Union vs. Collins Community Credit Union
Collins Community Credit Union has an excellent range of savings products, along with checking account interest rates that beat GreenState's premium rates for balances of $15,000 or less. However, membership at Collins Community is restricted to a much smaller area than GreenState covers.
Final Take
GreenState Credit Union offers competitive rates on a comprehensive range of products. Although its customer service availability can't rival that of larger financial institutions, members can still detailed information on products and services on the credit union's website.
More Low-Fee Banks

Bank Branches

Credit Unions
Editor's Favorite

Rewards checking offers rates are high enough to make you wonder why you need a separate savings account. The caveat is that you must use your debit card frequently — otherwise, the rates drop through the floor.
GreenState Credit Union FAQ
Here are answers to some commonly asked questions about GreenState Credit Union.
Rates are subject to change. Information on accounts is accurate as of Jan. 25, 2021.
This content is not provided by GreenState Credit Union. Any opinions, analyses, reviews or recommendations expressed in this article are those of the author alone and have not been reviewed, approved or otherwise endorsed by GreenState Credit Union.