H&R Block Tax Software Review 2023
GOBankingRates Score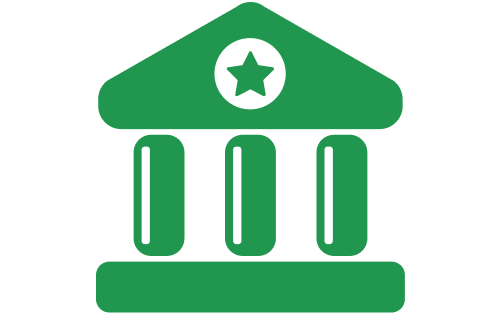 Quick Take: H&R Block offers tax-preparation software in two different formats: a downloadable program for your computer and online software you can access via computer or mobile device. Both formats come with an accuracy guarantee against software errors and limited support in the event the IRS audits your return.
Ease of Use
Product Selection
Support Options
Value
How did we calculate this?
Pros
Step-by-step guidance to help you complete your return
Can install software on your computer or work online
Several versions to choose from based on the complexity of the tax return
Additional, fee-based tax help if you need it
Cons
Confusing website makes it difficult to research products
No free downloadable software
Must pay for tax help competitors offer for free
Tax season is approaching quickly, triggering the annual stress of managing your taxes correctly.
Make Your Money Work For You
As a filer, you can take advantage of H&R Block's downloadable or online tax filing software options. Before you take on the task of filing this year's taxes yourself, here's what you need to know about H&R Block's tax software. 
H&R Block Downloadable Software Options
H&R Block has four downloadable software selections. Each tier offers additional features suited for increasingly complex tax filings. 
H&R Block Basic Version
With the ability to effortlessly import W-2s and last year's return, the Basic software, which is $19.95, is a solid option for those who file basic returns and don't itemize deductions. Other features include the ability to import from TurboTax and Quicken software. You can also check your audit risk, as well as use up to five free federal e-files, plus unlimited federal preparation and printing.
The catch: You don't get a free state filing option. To include state filing, you'll pay an additional $39.95 for state software and $19.95 for an e-file.
H&R Block Deluxe + State Version
The Deluxe edition is ideal for homeowners, investors and others with more complex tax needs. It has all of the Basic software's functions, plus help with reporting income from investments, stock options, home sales and retirement. In addition, it works to maximize deductions like mortgage interest and real estate tax and has a personal state download included.
Make Your Money Work For You
This version is $44.95 for federal and state and an additional $19.95 to e-file your state return. Alternatively, you can purchase the Deluxe version with federal return preparation alone for $39.95.
H&R Block Premium Version
H&R Block's Premium version is best for self-employed individuals like freelancers and independent contractors and for those who own rental property. It has the capabilities of Deluxe software with additional tools for rental property and self-employment income and expenses, including Schedule C assistance to make the most of self-employment deductions.
The cost is $64.95 for federal and state returns, plus an additional $19.95 to e-file the state return.
H&R Block Premium & Business
Premium & Business is best for small business owners looking for professional tax software. It contains all of Premium's features, along with assistance with preparing and filing returns for corporations, S corporations, partnerships, LLCs, estates, trusts and nonprofit entities. It also offers the ability to create payroll and employer forms and maximize your benefits for vehicle deductions, depreciation and expenses. Additionally, it provides access to one state program.
The cost is $79.95 for Premium & Business, plus an additional $19.95 to e-file the state return.
Make Your Money Work For You
H&R Block Online Options
H&R Block has options you can access online, right away, allowing self-filers to file taxes anywhere with the same features of the downloadable software. 
H&R Block Free Online
H&R Block free file is great for simple tax situations. This version is intended for students and W-2 employees who file simple returns and take the standard deduction, and it also handles unemployment income. In addition, it covers student loan interest deductions, the Earned Income Tax Credit and the child tax credit, including the IRS letter you'll need when filing. You can complete and file your state return at no charge when you use Free Online.
H&R Block Deluxe
The Deluxe option has all the features of the free version but is made to optimize your itemized deductions and credits, including health savings account contributions, child and dependent care, charitable donations, real estate taxes and mortgage interest. It also stores your tax documents and returns for six years. In addition, Deluxe can handle self-employment and retirement income. Access to live phone or chat support is included.
Make Your Money Work For You
The cost is $35, plus $37 per state return.
H&R Block Premium
The Premium program is an ideal fit if you have investment income or own rental properties. In addition to providing everything Premium offers, it guides you through the nuances associated with unique assets like cryptocurrency.
The cost is $55, plus $37 per state return.
H&R Block Self-Employed
H&R Block's Self-Employed option is designed for those looking to file as self-employed, as you might expect. But unlike the Deluxe and Premium versions, Self-Employed has features to help small businesses maximize their business expenses and report business deductions and depreciation.
The cost is $85, plus $37 per state return.
Expert Assistance With Tax Questions
H&R Block has premium services you can use to get help with your returns — or have them done for you. Online Assist is available for each online version, from Basic to Self-Employed, and provides on-demand access to a tax expert, enrolled agent or CPA via chat or video. Prices range from $40 for Basic, including your state return, to $145 plus $37 per state return filed for Self-Employed.
Make Your Money Work For You
Also, H&R Block's tax resolution program can help you in the event you get audited or receive an IRS letter about your return. A tax pro will analyze the problem for free and provide you with a price before beginning work. If you want to move forward, the pro will create a plan to resolve the issue, and then follow up with you to explain the outcome and any obligations you have to comply with the decision.
Of course, not everyone wants or has time to prepare their taxes. If neither the downloadable nor online software appeals to you, you can have a tax pro do your taxes for you. Pricing starts at $85 plus the state fee.
Good To Know

If you're not ready to file your tax return yet, H&R Block can help you file an extension. The fees for extensions start at $10. There's no IRS penalty for an approved extension, but all taxes owed are still due on April 18, 2023.
Factors Influencing Score
H&R Block's score calculation was based on these factors:
Make Your Money Work For You
Ease of Use
H&R Block earned a high score for ease of use because the interview format takes the guesswork out of filling out your tax returns. Just answer the questions, and H&R Block fills out the forms for you. It's also easy to import information from last year's return to give you a head start on this year's forms.
However, it can be a little difficult to find the information you need to choose the correct version and learn about the premium services.
Product Selection
H&R Block has a product for just about every tax situation you might encounter as an individual taxpayer. Options range from a free Basic Online version for simple returns with standard deductions to Premium versions for the self-employed and other small business owners.
In addition, you can upgrade to Online Assist for help with your taxes — or full tax-prep services.
Support Options
H&R Block support checks the most important boxes, but the options are fairly rudimentary. Basic Online users don't get product support, but users of paid versions can get help via chat or phone.
Value
H&R Block is less expensive than some competing products, such as TurboTax, and it's much less expensive than professional tax preparation. But there's no free option for downloadable software, and Block has no promotional freebies for early filers.
How H&R Block Compares to Other Tax-Preparation Programs
Here's a look at how H&R Block stacks up.
H&R Block vs. TurboTax
TurboTax and H&R Block software do the same thing, and if you're using the online version, they both even have free preparation and filing for users with simple returns.
H&R Block is significantly less expensive, but TurboTax throws Live assistance in for free as long as you file before March 31. TurboTax also has a more user-friendly website.
H&R Block vs. TaxAct
H&R Block has lower pricing than TaxAct on most online federal returns, as well as on state returns. However, TaxAct has the same kind of free assistance TurboTax provides, which could make it the best value for those who need some help when it comes to understanding tax issues.
Which Version Is Best for You?
When your tax situation is simple and you require only a 1040, filing online with H&R Block Free is a good option because it's easy — no unnecessary bells and whistles. For those who itemize deductions or own a business, farm or rental property, the Deluxe, Premium or Self-Employed version of the online software is a better option.
With the downloadable or desktop versions of H&R Block software, every tax situation is covered, but no free options exist. 
No matter which version you use, you'll receive an accuracy guarantee against software errors, plus limited free support in the event the IRS audits your return. Desktop software users receive free in-person audit support. 
H&R Block Tax Software FAQ
Preparing your own tax returns can be confusing, even with software that guides you through the process. Answers to these commonly asked questions should help ease your concerns.
How reliable is H&R Block?

H&R Block is very reliable. H&R Block has been in business since 1955. In that time, it has prepared hundreds of millions of tax returns and created a number of financial products.

Is H&R Block worth the money?

H&R Block's products are less expensive than professional tax processing, and they help to ensure that you get your maximum refund. These benefits make it an excellent value for many users.

Is H&R Block Free Online really free?

Yes. Free Online lets you prepare and e-file your federal and state returns for $0.

Does H&R Block have any hidden fees?

No. H&R Block provides an upfront pricing guarantee that discloses prices before you start preparing your returns or purchase tax services.

Do you get more money back with TurboTax or H&R Block?

Both companies guarantee maximum refunds based on your income, deductions and credits. Your refund should be the same no matter which you choose.

Can H&R Block help with stimulus checks?

Yes. H&R Block Online will help you determine the amounts of your advance payments and walk you through the Recovery Rebate worksheet to determine whether you're due a credit.
Daria Uhlig and Cynthia Measom contributed to the reporting for this article. 
Information is accurate as of Feb. 13, 2023.
Editorial Note: This content is not provided by any entity covered in this article. Any opinions, analyses, reviews, ratings or recommendations expressed in this article are those of the author alone and have not been reviewed, approved or otherwise endorsed by any entity named in this article.