Rewarded Play Review 2023: Play Games To Earn Gift Cards
GOBankingRates Score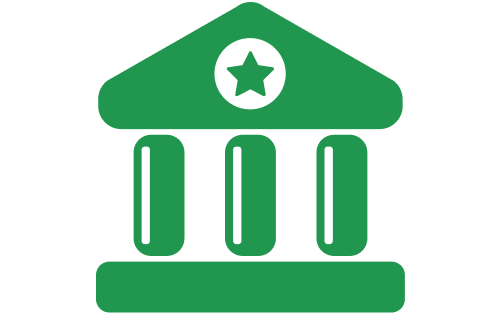 Quick Take: Rewarded Play is a mobile app that gives you the chance to win gift cards to major retailers by playing free games on your phone. The app serves as a one-stop shop for people who want to play a variety of popular online games wherever they are. Rewarded Play also has excellent customer service and is easy to use, though it does have some technical issues.
Earning Potential
Features
Customer Service
Ease of Use
How did we calculate this?
Pros
Legitimate way to earn gift cards to places like Walmart and Amazon by playing free mobile games
Wide array of popular games available
Superb customer service
Straightforward points redemption and payout process
Many positive reviews on the Google Play Store
Cons
Some users have technical issues with the app or difficulty redeeming points
Risk of spending real money on in-game purchases
Not available outside the U.S. or Canada
Only available on Android devices
Reaching higher levels in games can limit your ability to earn points
Make Your Money Work For You
Rewarded Play Overview
Rewarded Play is a free Android-only app and gaming platform that lets users earn gift cards by playing games they can download to their phones. The app is primarily designed for people who already enjoy playing mobile games, either casually or avidly.
This rewards program launched in 2019 as the flagship app for Influence Mobile — a major digital media company. Since its launch, Rewarded Play has had over 10 million downloads.
Through Rewarded Play, you can play a variety of third-party games. This includes Yahtzee, Bingo, puzzle games, classic card games, casino games and more. With some of these games, it's possible to play against real people.
The more you win, the more points you can earn through the app. Once you have enough points, you can redeem them for gift cards to major retailers like Walmart, Target or Amazon. Or, you can trade them for in-game purchases like power-ups or extra moves.
Key Features
Rewarded Play earned its 4.3 score from GOBankingRates based on the following features.
Earning Potential
With so many fake money-earning apps on the market, it can be hard to find one that's legitimate. Rewarded Play gives users a real way to earn and redeem points for free gift cards.
Make Your Money Work For You
Your earning potential depends on a number of factors, such as the game you choose and how long you play it. If you want to earn the most points, you'll typically need to devote a decent amount of time to each mobile game. This is because most games require you to reach a certain level or reach another in-game milestone to get points.
Rewarded Play also has several other options for earning points. For example, you can complete daily tasks — or Daily Bonus points — to increase your rewards. Another option is to watch video ads. In some cases, you could earn points simply by installing a new game and playing it for 4 or more minutes.
Although these games are free, many of them have in-app purchases for things like extra moves or the chance to double your rewards. These purchases are optional, but could help you earn points while progressing in the game.
You will need to have at least 45,000 points before you can request a payout, however. This amount of points translates to a $5 gift card. Although this might seem like a lot of points, many users earn this within roughly 48 hours of downloading the app.
Make Your Money Work For You
Features
Rewarded Play offers many features to make the overall experience unique and rewarding. Every game in the app will indicate the total amount of points you could earn, as well as how to get them. This can make it easier to decide which game — or games — are worth playing.
Along with this, the app has an "Invite Friends" feature that lets users earn a $5 gift card whenever they invite a friend and they get their first gift card.
Since Rewarded Play is only a few years old, the company is constantly working on improving the app and adding new features — and opportunities — for people to earn points.
Customer Service
Rewarded Play has largely positive reviews online. Many users indicate that the app is easy to use and the points redemption process is straightforward. The customer support team is also generally quick to resolve problems.
Ease of Use
For the most part, Rewarded Play is convenient and easy to use. However, there are a few technical issues with the app. For example, some users have experienced glitches with earned points not showing up in their accounts. A few people have encountered errors with redeeming their points. Typically, these issues are resolved within a couple of days.
Make Your Money Work For You
One other thing to note is that Rewarded Play does not count play time for games downloaded outside the app. This means you can't earn points in that game. If you already have a game on your phone that you want to earn points for, you'll need to delete it and download it again through the app.
How Rewarded Play Stands Out
Rewarded Play is free to use and provides users with a convenient, straightforward way to earn gift cards.
As long as you're an Android user, you can easily download the app to your phone. Once you do, you'll be presented with a large variety of games you can play to earn as many points as desired. And, since the games get swapped out every so often, chances are that you'll find something you enjoy playing.
Comparable Options
Although Rewarded Play is a solid option for people who enjoy mobile gaming, it's not right for everyone. After all, it's only available for Android users — not iOS — and only pays out in gift cards. If you're interested in earning money through online games, here are two other options to consider.
Make Your Money Work For You
Mistplay
Mistplay is another popular gaming rewards app that lets users try out new mobile apps and earn rewards and gift cards. It touts itself as the top loyalty program for mobile gamers. But, like Rewarded Play, it's only available on Android.
Similar to Rewarded Play, Mistplay tends to pay out more rewards the longer you play. Once you've earned enough rewards, you can redeem them for gift cards to places like PayPal, Google Play and Amazon. The app also has weekly contests you can enter for the chance to win a grand prize.
Bingo Clash
Bingo Clash is a mobile app that lets users win real money by competing in tournaments against real people. Playing is usually free, but you may need to spend money to enter competitions with larger prizes.
This app is available on both Android and iOS devices, making it more accessible to mobile gamers.
With Bingo Clash, it's possible to win more money by playing classic casino minigames. Users get paid securely through PayPal.
How To Get Started
Getting started with Rewarded Play is easy. Simply go to the Google Play Store and install the app on your mobile phone. Upon opening the app, you'll need to provide a valid email address and accept the data agreement.
Make Your Money Work For You
Once that's done, you can scroll through the app's games until you find one you want to play. Download it through the app and start playing to earn points.
After receiving at least 45,000 points, you can redeem them by clicking the "Request Gift Card" button. You'll then receive a code — usually within 24 hours. At this point, use the code to verify your account and claim your reward.
Who Rewarded Play Is Best For
Rewarded Play is best for Android users who already play a lot of mobile games in their free time and want to easily earn gift cards.
Final Take
Rewarded Play is a legitimate rewards program that gives mobile gamers the opportunity to get free gift cards for playing games they already enjoy. It also gives them the chance to explore new mobile apps they might never have discovered. While it won't earn you a living, it could be a good way to earn some extra cash on the side.
FAQ
Here are the answers to some of the most frequently asked questions regarding Rewarded Play.
Is Rewarded Play better than Mistplay?

Rewarded Play and Mistplay are both Android-exclusive apps that let you play games for gift cards. However, Rewarded Play may have a leg up as it has a larger gift card selection than Mistplay.

What gift cards does Rewarded Play have?

Rewarded Play offers gift cards to many major retailers, including Amazon, Best Buy and Target.

Are there really apps that pay you to play?

Several apps pay users for playing games. Rewarded Play, as well as certain other apps, only pay in gift cards rather than in real cash.

Is Rewarded Play legitimate?

Yes, Rewarded Play is a legitimate app that's free to use and pays out in real gift cards.
Information is accurate as of April 25, 2023. 
Editorial Note: This content is not provided by any entity covered in this article. Any opinions, analyses, reviews, ratings or recommendations expressed in this article are those of the author alone and have not been reviewed, approved or otherwise endorsed by any entity named in this article.