SchoolsFirst Federal Credit Union Review: High Certificate Yields and Low Fees for Californians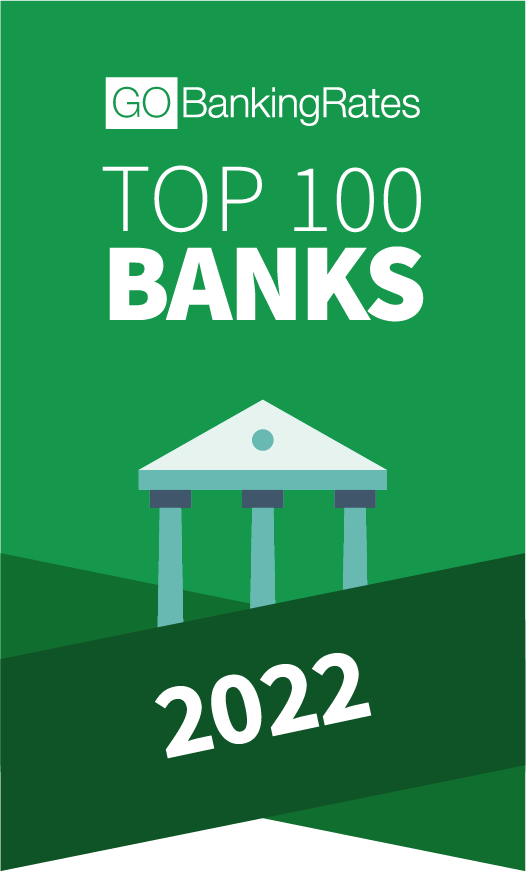 Quick Take:
California's SchoolsFirst Federal Credit Union has few weaknesses and plenty of strengths, including competitive yields on its bank accounts and a strong product lineup.
Product Breadth
Access
APYs
Fees
How did we calculate this?
About SchoolsFirst Federal Credit Union
SchoolsFirst was founded in 1934 to provide financial services to California school employees and their families. It has since grown into the largest credit union in California and the fifth largest in the United States, with more than 1 million members, over $25 billion in assets and nearly 70 branches. SchoolsFirst is headquartered in Santa Ana, California and provides a full lineup of deposit accounts, loans, credit cards, retirement and investment products and insurance products. All this has landed SchoolsFirst on GOBankingRates' list of Top 100 Banks of 2022.
SchoolsFirst FCU Checking Accounts
SchoolsFirst offers two checking account options: Free Checking and Investment Checking. All offer free, unlimited use of more than 28,000 ATMs through the CO-OP network of credit union ATMs. The accounts also come with 24/7 Online and mobile banking, eStatements and online bill pay.
Free Checking has no monthly service charge and no minimum balance requirement, though there is a $25 minimum opening deposit. There is a $1 charge per withdrawal for non-SchoolsFirst FCU/CO-OP network ATMs.
Investment Checking has a $3 monthly fee for all account holders except those 62 and older. For others, the fee can be waived by signing up for direct deposit and keeping a daily minimum combined share balance of $1,000 or more,, or with a combined share balance of $2,500 or more. This is an interest-bearing account that pays an annual percentage yield of 0.03% on balances up to $25,000, and 0.05% on balances of $25,000 and higher.
SchoolsFirst FCU Savings Accounts
SchoolsFirst has two main savings account options: Share Savings and My Custom Club Savings. Neither has a monthly service fee. The Share Savings account has a $5 minimum deposit and is required to become a member of the credit union. You can then maintain your membership by keeping a $5 minimum balance in the account. There is no minimum deposit requirement with My Custom Club Savings.
Share Savings pays an APY of 0.05%. The APY for My Custom Club Savings is 0.20%, and you have to pick a maturity of six to 18 months.
SchoolsFirst also offers a Custom Club 12-Month College Saver account that has a $200 minimum opening deposit and pays a high 0.55% APY.
SchoolsFirst FCU Money Market Accounts
SchoolsFirst's only money market account is the Liquid Advantage Money Market. It requires a $2,000 minimum opening deposit, and you need to maintain a balance of at least $2,000 to earn interest. There is no monthly service fee.
Interest rates for this account are tiered. You get an APY of 0.15% for balances of $2,000-$9,999; 0.20% for balances of $10,000-$99,999; and 0.25% for balances of $100,000 and higher.
SchoolsFirst FCU CD Accounts
Like most credit unions, SchoolsFirst offers its members share certificates instead of CDs, but both work the same. SchoolsFirst certificates have a $500 minimum deposit requirement and come in terms of 30 days to five years. Interest rates are tiered by both minimum balance and term length, and can compete with just about any other financial institution out there.
For minimum balances of $500, the APY ranges from 0.05% for a 30-day certificate to 0.95% for a five-year certificate. The APY on a minimum balance of $20,000 goes from 0.20% for a 30-day certificate to 1.01% for a five-year certificate. A minimum balance of $50,000 has an APY range of 0.25% to 1.05%, while a minimum balance of $100,000 has a range of 0.30% to 1.10%.
SchoolsFirst FCU Features
Product Breadth
SchoolsFirst has all the basic bank accounts you need, but it doesn't offer many choices on any of them, with two primary checking accounts, two primary savings account and one money market account. But members also have access to a full lineup of IRAs, credit cards and personal loans, home and auto loans, investment and retirement products and insurance products.
Access
SchoolsFirst only operates in California, but its network of 70 branches makes it accessible to most of the state's residents. Members also have access to more than 28,000 fee-free CO-OP ATMs nationwide.
APYs
SchoolsFirst doesn't offer huge yields on its standard checking and savings accounts, with those topping out at 0.05%. But APYs are decent for its money market account and excellent for its share certificates.
Fees
Monthly service fees are no problem with any of SchoolsFirst's deposit accounts. The only one that charges a fee is Investment Checking, and that low $3 fee is easily waived. Fees for other services are also low compared with many other banks and credit unions. For example, NSF and overdraft fees are only $22 each at SchoolsFirst, and money orders are only $1.
Editor's Favorite

If you are looking for a good place to park your money for a few years, you won't find a much better return than the 1.00% and higher APYs you get with SchoolsFirst's five-year share certificates.
SchoolsFirst FCU vs. Competitors
SchoolsFirst competes against several credit unions within California. Here's how they compare.
| | |
| --- | --- |
| CREDIT UNION | BEST FOR |
| SchoolsFirst FCU | Fee-free accounts and high Certificate APYs |
| Golden 1 Credit Union | Large branch network within California |
| Patelco Credit Union | High money market rates |
| Redwood Credit Union | Strong product lineup and comparatively low fees |
SchoolsFirst FCU vs. Golden 1 Credit Union
Golden 1 Credit Union is close behind SchoolsFirst in terms of size, with more than 1 million members and over $18 billion in assets, and its 70-plus branch network in California is even bigger than SchoolsFirst's. But the yields Golden 1 pays on its certificates are nowhere near as high as those at SchoolFirst.
SchoolsFirst FCU vs. Patelco Credit Union
Patelco Credit Union serves the San Francisco Bay Area and tops Kinecta when it comes to money market account rates, with a 1.0% APY on the first $2,000 deposited in its Money Market account and a 0.50% APY on the next $3,000 deposited. SchoolsFirst has the edge with its higher certificate yields and bigger branch network.
SchoolsFirst FCU vs. Redwood Credit Union
Redwood gets the nod for the 0.10%-0.15% APY on its Dividend Checking accounts, topping the 0.05% APY at SchoolsFirst's Investment Checking account. But Redwood only has 19 branch locations, all concentrated in the San Francisco Bay Area, so SchoolsFirst is the better choice for members who want more branch access.
Final Take
SchoolsFirst Federal Credit Union is an excellent choice for Californians who meet its membership requirements. Its few negatives, such as a thin lineup of checking and savings options, are more than offset by high certificate APYs, a large in-state branch network and a wide variety of products and services beyond basic bank accounts.
Vance Cariaga contributed to the reporting of this article.
Rates are subject to change. Information on accounts is accurate as of Jan. 13, 2022.
Editorial Note: This content is not provided by SchoolsFirst Federal Credit Union. Any opinions, analyses, reviews or recommendations expressed in this article are those of the author alone and have not been reviewed, approved or otherwise endorsed by SchoolsFirst Federal Credit Union.
Take Advantage of our Best Offer(s)