Splitit Review: What You Should Know
GOBankingRates Score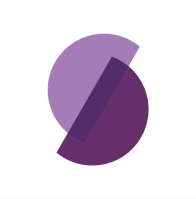 Quick Take: Splitit's services allow consumers to split purchases up into more manageable installments through their usual credit cards. It encourages sound management of large expenses without irresponsibly taking on too much debt or falling into bad spending habits.
Fees
Payment Terms
Credit Card Functionality
Loyalty Systems
How did we calculate this?
Pros
No interest or late fees
Credit card compatibility
Encourages responsible spending
Pay in up to 24 installments
Cons
A limited number of merchants
No rewards system
What Is Splitit?
Splitit is a global buy now, pay later solutions company that was founded in 2012. The company has offices in the U.S., Australia, the U.K. and Japan, but it operates globally. Its mission is to cater to the wants and needs of consumers on suitable payment terms that are interest-free. 
What Does Splitit Do?
Splitit lets customers dictate payment plans by dividing purchases into installments. Customers then choose the timeframe that suits them to repay using their credit card. Splitit is partnered with the world's largest payment providers, including Visa, Mastercard, Discover and Union Pay, so customers can use their credit cards for payments.
Make Your Money Work For You
What Websites Use Splitit?
Splitit primarily partners with companies in the home furniture, luxury goods, fashion, sports and beauty industries. Among its lineup of partnered merchants are Sundays, MyProtein, Milano Collection, Echelon, Time Pieces International and more. Splitit also recently partnered with Wix to integrate its services for online business owners who want to add payment plans for customers. 
This adds to Splitit's existing roster of e-commerce website builders and digital storefront managers that have integrated its payment solution. Some of the multinational companies that offer the use of Splitit's services include but are not limited to: 
WooCommerce 
Salesforce Commerce Cloud
BigCommerce 
Shopify 
Magento 
Is Splitit a Good Idea?
Consumers should aim to avoid taking on too much debt to stay on top of their finances, but Splitit helps manage purchases that are within a customer's needs. If a customer wants to make a large one-off purchase, Splitit's buy now, pay later plan makes it a lot more manageable. As long as a consumer doesn't spend beyond their credit limit, Splitit is a good buy now, pay later option.
Make Your Money Work For You
Key Features
Four key features factor into the overall use of buy now, pay later providers.
Fees
Splitit doesn't charge any interest fees or late fees. There are no fees associated with paying early, either. If a customer wishes to pay early, they can do so through the Splitit customer portal. All repayments are in the currency as the initial transaction, so no foreign exchange fees apply either.
However, the fees associated with the terms agreed upon with a consumer's credit card provider will still apply, for example, in the event of a late payment.
Payment Terms
Splitit offers several options for payment terms. If the partnered merchant accepts it, customers can choose to pay in 3-month, 6-month, 12-month or even 24-month installments. 
Credit Card Functionality
Splitit facilitates all approved credit cards within its partner network, including Visa, Mastercard, Discover and Union Pay. Simply by tapping into existing available credit, Splitit integrates seamlessly with a consumer's existing credit cards, which helps consumers effectively manage purchases without spending beyond their means.
Splitit integrates with these providers so that consumers can still claim the associated rewards such as points, frequent flyer miles and cash back provided by their credit cards. However, Splitit is not currently available for debit cards. 
Make Your Money Work For You
Loyalty Systems
Splitit offers a Customer Loyalty Toolbox that can be downloaded from their website. It is geared toward businesses looking to retain customers rather than its own customers. Currently, Splitit does not offer any rewards or loyalty programs, though it does partner with credit card providers so its customers can still earn the rewards offered through their credit cards.
How Exactly Does Splitit Work?
Splitit requires customers to maintain a line of credit on their cards that meets the whole value of the purchase made at all times. This ensures that customers have the means to repay the credit in a timely manner, and it encourages them not to spend more than they can afford. 
Following an initial purchase where the first installment is made, monthly repayments will be due on the corresponding date of each month. Customers can continue to use credit cards as usual once these requirements are met.
How Does Splitit Make Money?
Rather than placing additional costs on the consumer, Splitit makes money by charging its partnered merchants a fee for its service. By working with existing credit card companies, it doesn't have to chase customers for interest payments or late fees. The liability for any default risk remains with the card issuer, not Splitit.
Make Your Money Work For You
Who Can Use Splitit?
Anyone with a Visa, Mastercard, Discover or Union Pay credit card can use Splitit.
In What Countries Is Splitit Available? 
Splitit is supported by merchants in major economies around the globe, including the U.S., Canada, Europe, Australia, New Zealand and certain regions in South East Asia and Latin America.
Does Splitit Check Credit?
Splitit doesn't require any credit checks. It simply makes sure that customers have the available credit for the full purchase on their credit cards and splits up the payment into installments due for repayment on a monthly basis. This also avoids the hassle of completing lengthy application forms.
Does Splitit Affect Credit Scores?
While using Splitit won't directly impact a consumer's credit score, missing payments may still lead to penalties from the consumer's credit card provider. 
How Is Splitit Different From Afterpay?
Splitit differs from Afterpay in five core ways:
Fees: Splitit never charges interest or late fees, whereas Afterpay customers incur a fixed penalty fee for late payment.
Payment terms: While Splitit offers several installment options, Afterpay only offers installment plans of either three or four repayments.
Credit card functionality: Splitit works with four different credit card providers and taps into consumers' existing credit cards. Afterpay, too, works with U.S. credit cards, as well as debit cards, American Express® cards and checking accounts.

Afterpay also offers its own credit card, which includes benefits for timely repayments.

Loyalty systems: While Splitit does not offer a loyalty program, Afterpay operates a program known as Pulse Rewards, which awards customers points for responsible payment practices such as on-time payments.

If a user accumulates a certain amount of points, they are appointed to a designated loyalty tier. Benefits include discounts, early access to merchant sales and no requirement for upfront payments.

Size: Splitit is a relatively small company in comparison to Afterpay, and Afterpay has a more dominant presence with merchants in certain geographic regions, such as the U.S.

While both companies are connected with large e-commerce players such as Shopify, BigCommerce, Salesforce and Wix, Afterpay is more widely available than Splitit. As a result, Afterpay can reach larger audiences, whereas Splitit customers are limited to fewer options.
Make Your Money Work For You
Final Take
Credit cards can be a great way to build up credit scores, earn cash back, increase purchasing power and achieve better control of overall finances. However, extending credit too far can result in hefty fees, overhanging debt, damaged creditworthiness and difficulties attaining attractive rates in the future.
For consumers with solid money habits that are generally on top of their personal finances, Splitit is a good option for managing purchases in a healthy way. Once payments are made on time, it is an interest-free option for consumers to take advantage of. Ensuring credit is available prior to the purchase helps consumers avoid bad credit card debt and helps them to budget more appropriately to their circumstances. 
Editorial Note: This content is not provided by Splitit. Any opinions, analyses, reviews, ratings or recommendations expressed in this article are those of the author alone and have not been reviewed, approved or otherwise endorsed by Splitit.
Make Your Money Work For You