Suncoast Credit Union Review: Competitive Rates With No Maintenance Fees
GOBankingRates Score
Suncoast Credit Union
Quick Take:
Suncoast Credit Union offers a complete menu of banking products with low or no fees and competitive interest rates. Eligible members enjoy interest-bearing checking accounts with no fees, solid rates on savings, CDs, credit cards and loans.
Minimum Deposits
Fees
Customer Service
Digital Experience
How did we calculate this?
Pros
Competitive APYs on savings and certificate accounts
No monthly maintenance fees
No or low minimum balance requirements
Cons
Branches are in Florida only
You must qualify to be a member
About Suncoast Credit Union
Suncoast Credit Union, also known as SCU, is the largest credit union in Florida, with more than 996,000 members. It is headquartered in Tampa and has 76 branches. It offers a full range of banking products and financial services. 
Membership in Suncoast Credit Union is open to those who live, work, attend school or worship in the following Florida counties: Alachua, Brevard, Broward, Charlotte, Citrus, Clay, Collier, DeSoto, Dixie, Duval, Gilchrist, Glades, Hardee, Hendry, Hernando, Highlands, Hillsborough, Indian River, Lake, Lee, Leon, Levy, Manatee, Marion, Martin, Miami-Dade, Monroe, Orange, Osceola, Palm Beach, Pasco, Pinellas, Polk, Sarasota, Seminole, St. Johns, St. Lucie, Sumter and Volusia. It is also open to alumni of Florida College and immediate family members of existing members.
Suncoast ranks among GOBankingRates' Top 100 Banks and Best Credit Unions for 2022. 
Checking Accounts
Suncoast's Smart Checking account has no monthly service fees and no minimum opening balance requirement. Plus, the checking account earns 0.01% APY on any balance. Account holders can avoid ATM fees by using Suncoast ATMs, Publix Presto ATMs or ATMs within Suncoast's CO-OP Network. As a perk for account holders who are 55 and older, one box of free checks per year is provided. 
Suncoast Credit Union also offers a Smart Checking account option for teens. However, a parent or guardian must be listed as a joint owner on the account. The account has no minimum opening deposit or monthly service fees and offers a 0.01% APY. 
Savings Accounts
Suncoast offers three savings account options. Here are the details.
Regular Share Membership
When you become a member of Suncoast, you must open a Regular Share Membership savings account with a $5 minimum deposit. Once you have this account, you're eligible for all other Suncoast products and services. The Regular Share account pays a 0.05% APY on any balance, but you do need to maintain the $5 minimum balance to remain a member.
Student Savings Account 
Suncoast Credit Union also offers a student savings account, which is the same as a Regular Share Membership account for adults. The account requires a $5 minimum opening deposit and pays a 0.05% APY on any balance. Just like the adult version of the account, this account requires a $5 minimum balance to be maintained.
Special Share Savings Account
Sometimes it can help to have different savings accounts for different savings goals. As a Suncoast Credit Union member, you can also open a Special Share savings account to save for a specific goal, such as vacations or holiday spending. This account has no minimum balance requirement and pays a 0.05% APY.
Money Market Account
Suncoast's money market account has no minimum opening deposit, which makes it easy to open, but a minimum balance of $1,000 is required to earn interest. Although the account features APYs from 0.05% to 0.40%, a minimum balance of $250,000 is needed to earn 0.40% APY.
CD Rates
Suncoast Credit Union, like many credit unions, refers to CDs as simply "Certificates." SCU offers a Share Certificate with a $500 minimum balance requirement and a Jumbo Certificate with a $100,000 minimum balance. Interest rates are the same for Share Certificates and Jumbo Certificates across all terms. Rates range from 0.30% APY for a six-month term to 0.95% APY for a five-year term.
Suncoast Credit Union also offers a Smart Start certificate, which you can open with an initial deposit of $50 and a monthly deposit of $40, for a 0.40% APY. After 12 months, the balance can be rolled into a traditional certificate.
Banking Experience 
GOBankingRates gave Suncoast Credit Union an overall score of 4.7 for its outstanding features. Here's more about what made up the overall rating.   
Minimum Opening Deposits 
Suncoast has low or no minimum opening deposits across its accounts. While a $5 minimum opening deposit is required to open a Regular Share Membership account, none of the credit union's checking options have a minimum opening deposit. Additionally, the money market account does not have a minimum opening balance.  
However, Suncoast's certificates do have minimum opening deposits — $50, $500 or $100,000, depending on the type of CD you choose. Even so, $50 and $500 minimum opening deposits for CDs are some of the more affordable requirements among credit unions and banks. 
Monthly Maintenance Fees 
Suncoast also stands out for its lack of monthly maintenance fees. The credit union does not charge monthly maintenance fees on any of its deposit accounts, which can help you keep more of your money where it belongs. 
Customer Service
The Suncoast Member Care Center can be reached by calling 800-999-5887 or 813-621-7511. It is available Monday through Friday from 7 a.m. to 8 p.m., which is convenient if you have a question or concern early in the morning or late in the evening, and Saturday from 8 a.m. to 1 p.m. Members have access to more than 70 Suncoast Credit Union branches in Florida as well as the CO-OP network of ATMs. Drive-thru hours at Suncoast branch locations are from 8 a.m. to 6 p.m. Additionally, Interactive Tellers are available. And if you would like to mail in your deposits or payments, the credit union accepts those items at the following address:
Suncoast Credit Union PO Box 11829 Tampa, FL 33680
Mobile and Digital Experience
Online and mobile banking allow Suncoast members to check balances, transfer funds and deposit checks anywhere, any time. The mobile app is available on the App Store, where it has a very solid rating of 4.8 stars out of 5 and on Google Play, where it has a rating of 4.3.
Editor's Favorite

Competitive interest rates, low or no minimum opening deposits and no maintenance fees make Suncoast Credit Union worthy of consideration. Qualifying Florida residents have access to a wide range of quality accounts.
Suncoast Credit Union vs. Competitors
You'll want to look at all of your options when choosing a bank to ensure you find the right one for you. Here's a look at how Suncoast Credit Union compares to other financial institutions.
Suncoast Credit Union vs. Launch Credit Union
Launch, another Florida-based credit union, includes a Holiday Account in its range of savings accounts that offers 0.15% APY, but Suncoast's Special Share account pays just 0.05%. However, Suncoast requires no minimum deposit on its money market account and a minimum balance of $1,000 to earn interest, while Launch requires a $2,500 minimum opening deposit for its money market account. 
Suncoast Credit Union vs. Ally Bank
Ally Bank is an internet-only bank and therefore has lower costs than many brick-and-mortar locations. This lets it offer the same or better interest rates on savings and checking accounts than you'll get at Suncoast. But, if you prefer in-person banking, Suncoast is the better choice because of its existing branch network.
Suncoast Credit Union vs. Bank of America
Bank of America has about 4,200 retail locations and 17,000 ATMs nationwide, so chances are you're never far from one. Suncoast can't compete, with just 76 branches and its Florida-concentrated location. However, Suncoast's APYs are more competitive than Bank of America's. For example, Suncoast's Regular Share Membership Account pays 0.05% APY, while Bank of America's Advantage Savings pays 0.01% APY. 
Final Take
If you are eligible to open an account at Suncoast, it's certainly worth a look. The credit union's interest rates are very competitive, and it offers the advantages of a local bank combined with the ability to use ATMs nationwide with no fee.
Suncoast Credit Union FAQ
Here are the answers to some commonly asked questions about Suncoast Credit Union.
Are Suncoast and

Suntrust

the same?

 

No. Suncoast and

Suntrust

are two separate financial institutions.

Does Suncoast Credit Union have Zelle?

No. Suncoast uses its own digital payment capabilities via its Pay a Person feature.

Are Suncoast Credit Union accounts FDIC insured?

 

No. The credit union's accounts are insured by the

National Credit Union Administration

and backed by the full faith and credit of the U.S. government up to at least $250,000 per depositor, just like the FDIC.   

Does Suncoast Credit Union offer free money for signing up for an account?

Suncoast doesn't currently offer free money for signing up for an account, but check the website regularly to see if there are any future promotions.
Cynthia Measom contributed to the reporting for this article.
Rates are subject to change. Information on accounts is accurate as of Jan. 11, 2022.
This content is not provided by Suncoast Credit Union. Any opinions, analyses, reviews or recommendations expressed in this article are those of the author alone and have not been reviewed, approved or otherwise endorsed by Suncoast Credit Union.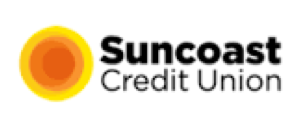 Take Advantage of our Best Offer(s)