Tastyworks Review: Low Fees and Convenient Trading
GOBankingRates Score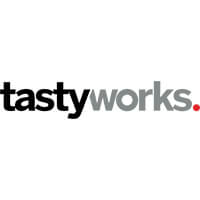 Quick Take:
Tastyworks is a unique brokerage firm that helps users to take control of their money. When it comes to trading, Tastyworks provides its users with an extremely transparent platform that is suitable for experienced securities traders.
Cost
Accounts and Trading
Education and Resources
Mobile
How did we calculate this?
Pros
Tastyworks has a large collection of educational resources on its website which can be very helpful for all categories of traders.
It provides a highly customizable trading experience for the users with the help of tools like curve analysis, quick roll, quick order adjustments and percent of profit limit orders.
Tastyworks can be used on desktops, browsers and mobiles.
Unique features like Follow Feed and In-Platform Video Feed allow users to seek trading inspiration from other users.
Cons
Tastyworks is a day trading platform suitable for investors who wish to hold on to their stocks.
It does not allow traders to purchase fractional shares, which can be a problem for small traders.
Although the educational content is exhaustive, Tastyworks does not have market news or screeners.
Tastyworks Overview
Tastyworks launched its operations to the public in 2017 but the founding members have been in the trading business for years. The team behind Tastyworks has combined their practical trading knowledge and incorporated the same into their technology to create a comprehensive and skilled trading experience for their users.
See: 5 Things You Must Do When Your Savings Reach $50,000
The technology of Tastyworks was designed by the creators of Thinkorswim and has emerged to be one of the fastest-growing brokerage networks. For traders who like to be independent, Tastyworks is a great platform with plenty of useful resources and trading tools.
Key Features
Tastyworks claims to create an integration of competitive rates, cutting-edge technology, inspiration-based trading and great customer support. Here are some of the remarkable features of Tastyworks.
Cost
Tastyworks maintains an extremely transparent policy regarding its payment structure so that there is no concept of "hidden fees". The company has capped its commissions at $10 per leg on equity options trades and $10 per opening and closing cryptocurrency trades. The fees are quite competitive in comparison to other options in the market.
There are no closing commissions on stocks, ETFs, and all other options trades. In fact, the low fees and convenient trading facilities make it one of the best brokers for futures trading and commodities.
Accounts and Trading
Tastyworks offers the following trading products:
Options
Futures
Options on Futures
Stocks
ETFs
Commodities
Indices
Although it seems like a lot of products, the options are actually limited in many of the categories. For instance, only 25 cryptocurrencies are available on the Tastyworks platform for trading.
Education and Resources
The Tastyworks website has got numerous educational content that can be utilized by the users for enhancing their knowledge of the platform or trading in general. If you cannot find what you are looking for in the resource section, you can contact the toll-free number which is accessible from 7 a.m. CST to 5 p.m. CST, Monday through Friday.
Usability and Platforms
Tastyworks has three types of user platforms that can be accessed from phones — both Android and iOS, desktops and browsers. However, the advanced features can often seem to be overwhelming for beginners.
Trading Features
Tastyworks allows traders to work with predefined strategies like butterfly, straddle and iron condor. They can also use tools like Quick Roll to roll their option position into the next expiration cycle. Tastyworks also has a Quick Order Adjustments option that allows users to cancel, replace, duplicate or even invert working orders.
Trading Inspiration
Follow Feed is a unique feature on the Tastyworks platform where users can seek inspiration from their favorite traders and replicate their strategies. The in-platform video feed allows you to watch real traders perform their trades and become a part of their trading conversations.
Account Types
Tastyworks has the following available account types:
Individual and joint taxable
Traditional individual retirement account
Roth IRA
A simplified employee pension IRA
Inherited IRA (Roth and traditional)
Corporate
Trust
International (non-U.S.).
How Tastyworks Stands Out
Tastyworks truly stands out with the Follow Feed and advanced trading features. The platform is extremely well-equipped for skilled traders because of the professional strategy executions.
Other Comparable Options
If you are looking for other comparable options like Tastyworks, here are a couple of choices for you.
Tastyworks Vs. Fidelity
Fidelity is one of the most established brokers in the United States and charges reasonable commissions. There is no minimum amount required and offers customizable trading options. It is suitable for all kinds of investors and can be regarded as a superior alternative to Tastyworks.
Tastyworks Vs. ChoiceTrade
ChoiceTrade is a very safe web trading platform, regulated by the U.S. Securities and Exchange Commission and the Financial Industry Regulatory Authority. However, the platform is not optimized like that of Tastyworks. Unlike Tastyworks, you would need a minimum deposit of $100 to open a ChoiceTrade account.
How To Apply
To open a Tastyworks account, you simply have to enter your details and create a password to get started. There is no minimum amount required to open an account but you would need a minimum of $2,000 for margin privileges.
Who Is Tastyworks Best For?
As a trading platform, Tastyworks is best for experienced traders who trade in large volumes because the platform is not very beginner friendly. Although there are multiple educational resources, beginner traders might not feel comfortable using Tastyworks because of the complicated structure.
Final Take
If you are an experienced trader and have been using online brokerage platforms for some time, Tastyworks can be a good option. However, if you are new to buying stocks and do not understand trading jargon, Tastyworks might not be the best choice.
Tastyworks FAQ
Although the basic idea behind a checking account can be simple to understand, there are still many common questions surrounding them, in part because there are so many different kinds. Here are the answers to some of the most frequently asked questions regarding checking accounts.
Is Tastyworks legitimate?

Yes. Tastyworks is a legitimate brokerage platform in the United States that allows users to trade in stocks, options and cryptocurrencies.

How much does it cost to open a Tastyworks account?

You can open a Tastyworks account with $0 but for margin privileges, you must put in a minimum of $2,000.

Is my money safe with Tastyworks?

Since Tastyworks is a member of the Securities Investor Protection Corporation ("SIPC"), money kept in these accounts is safe. Funds can also meet customer claims of up to $500,000.

Is Tastyworks better than Thinkorswim?

Both Tastyworks and Thinkorswim offer similar trading options. However, Tastyworks is more suitable for experienced traders while Thinkorswim can be used by everyone.

Does Tastyworks allow day trading?

Yes, Tastyworks allows day trading, and you can keep track of your trades on the desktop platform or app.
Editorial Note: This content is not provided by any entity covered in this article. Any opinions, analyses, reviews, ratings or recommendations expressed in this article are those of the author alone and have not been reviewed, approved or otherwise endorsed by any entity named in this article.