TaxHawk Review: Find Out If This Tax Software Flies Above Its Peers
GOBankingRates Score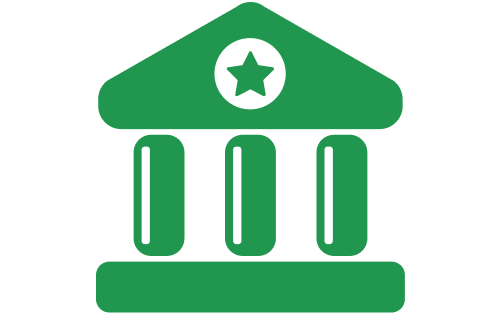 Quick Take: 
TaxHawk is a free tax preparation website for consumers who need to file federal and state income taxes. Those who live in states requiring state income tax filing will pay $14.99 for each state they file in. The platform features a user-friendly interface and comes with a maximum tax refund guarantee.
The website also comes with a 100% accuracy guarantee. If the IRS charges penalties or interest as a result of a calculation error, TaxHawk provides the user with a 100% reimbursement of all costs associated with the error.
Pricing
Features
Ease of Use
Customer Service
How did we calculate this?
Pros
Free federal tax return filings
Easy-to-use interface
Free complex return types
Maximum tax refund guarantee
100% accuracy guarantee
Pro Support users access live support for $34.99
Cons
No full-service tax preparation options
Limited support for free users
No W-2 or 1099 imports
Make Your Money Work For You
TaxHawk Overview
TaxHawk makes it easy for consumers and businesses to file their annual tax return documents. Federal filings are always free using the TaxHawk website, and state filings only cost $14.99 per state.
Users also have access to all tax forms, whether simple or complex. The TaxHawk website walks users through basic tax filings and forms for investments, small businesses, health savings account contributions and K-1 income, among others.
TaxHawk guarantees the highest possible tax return and 100% accuracy. As an IRS-approved e-file provider, TaxHawk users can also take advantage of e-file features once their return documents are complete.
The biggest drawback is that TaxHawk only provides quality support to paying subscribers. Taxpayers won't find full-service tax preparation services with TaxHawk, either.
Key Features
Here are some of the key features that TaxHawk offers.
Pricing
Taxpayers always file their federal tax returns free but pay $14.99 for state filings. The service also has two paid options: Deluxe for $7.99 or Pro Support for $34.99.
The Deluxe option brings the following perks:
Priority email support from TaxHawk: The service responds to emails from Deluxe members before responding to emails from free users.
Unlimited amended returns: Users can file amended returns without incurring additional charges.
Audit assistance: Deluxe members have access to on-staff audit experts who can answer their questions about the audit process.
Make Your Money Work For You
Pro Support members have access to all features included for Deluxe members plus:
Live phone support: Pro users can get their questions answered faster with phone support.
Live screen sharing: Support staff members have screen-sharing capabilities to assist users better.
Personal advice and assistance: TaxHawk's staff will offer personalized tax advice to Pro users and assist them when it's time to file their tax returns. This service includes access to an enrolled agent or a CPA.
Features
TaxHawk supports both simple and complex returns. Some of the supported tax return forms include:
Simple returns: All the forms needed to file a simple tax return.
Homeownership forms: Taxpayers use these forms to write off homeownership expenses like mortgage interest.
HSA contributions: The TaxHawk website includes the necessary forms to write off contributions to a health savings account.
Capital gains: Users will find all the forms necessary to report capital gains or losses from their investments.
Small business tax forms: The website's tax filing process includes all forms for small business tax filings.
K-1 income forms: Users can access the forms needed to report business earnings, interest and dividends.
Make Your Money Work For You
Aside from basic tax filing, TaxHawk also offers additional services that help it stand out from the competition. These include:
Prior year return filings: Taxpayers can file their federal returns for free, whether for the current year or prior ones. However, prior-year state filings will cost $17.99 each.
Free extensions: TaxHawk also makes it easy for taxpayers to e-file an extension on their tax returns if they need a little more time to get their documents prepped.
Ease of Use
The TaxHawk website is easy to use. Once users register, it asks them to complete a series of questions. The questions are easy-to-digest, bite-sized bits and written so that they're simple to understand.
When taxpayers answer all the questions asked, they click a button to e-file their returns, and TaxHawk takes care of the rest.
Customer Service
TaxHawk typically responds to customer questions submitted through email or the chatbox on its website within 30 minutes. However, there is currently no option to call a customer service phone line.
How TaxHawk Stands Out
TaxHawk guarantees its users the highest possible tax refund. If users can get a larger refund using a different tax preparation service, TaxHawk will refund any fees. TaxHawk will also give the user a free amended tax return coupon.
Make Your Money Work For You
Comparable Tax Prep Services
There are several tax prep services available, and certain consumers will like some more than others. Those who would rather pass on TaxHawk's offerings should consider the following options.
TurboTax
TurboTax is a popular, do-it-yourself tax prep solution that includes a free service for simple returns. For example, those who need complex returns involving investment capital gains, small business documents or K-1 income statements will have to pay to file.
Users will also have to pay if they'd like full-service tax preparation. TurboTax offers a 100% accuracy guarantee, a maximum refund guarantee, all the forms taxpayers might need to file and e-file capabilities.
TaxAct
Like TurboTax, TaxAct is also free for simple tax returns. Those with complex returns will have to pay between $24.95 and $64.95, depending on the types of forms they need.
Like the other services mentioned, TaxAct offers a 100% accuracy guarantee and a maximum refund guarantee. Taxpayers can also sign up for start-to-finish filing by TaxAct's in-house tax experts. TaxAct users can also easily import the previous year's data from a competing tax software provider.
Make Your Money Work For You
How To Sign Up for TaxHawk
Anyone interested in using TaxHawk to prepare their state or annual returns needs to sign up for an account. Here's how that's done:
Go to the TaxHawk website.
Click "Start Free Return" on the TaxHawk homepage.
Create a username and provide the requested information, including an email address and phone number.
Verify the email address provided by clicking the link in your inbox.
Once users sign up for the service, they can start building their tax return documents immediately.
Who TaxHawk Is Best For?
Taxpayers who can capitalize on its free services benefit the most from TaxHawk. These taxpayers include those with simple returns, small business owners and investors.
While several tax software providers offer free services to those with simple returns, small business owners and investors usually find themselves having to pay to get their taxes done. TaxHawk eliminates those fees, allowing them to file for free, too.
Final Take
TaxHawk's free tax filing service goes above and beyond to ensure its users can file their federal tax documents for free. However, those with highly complex tax returns should consider a full-service tax preparation service to avoid making mistakes.
TaxHawk FAQ
Here are some answers to common questions people have about tax preparation services like TaxHawk.
What is TaxHawk?

TaxHawk is a tax preparation website that was founded in 2001 by a certified public accountant and a team of professional software developers

. TaxHawk is an authorized IRS e-file provider, and its website notes that it's an original member of the Free File Alliance. 

Are FreeTaxUSA and TaxHawk the same?

TaxHawk owns and operates FreeTaxUSA. Taxpayers familiar with FreeTaxUSA will enjoy the same quality of service when using TaxHawk.

How long does TaxHawk take to process returns?

TaxHawk states that returns are usually processed by the IRS within 1 hour.  However, in some cases, processing may take several hours to days.

Is TaxHawk secure?

Yes, TaxHawk is a secure platform. It encrypts data transferred to the IRS and submits it securely to ensure safety for its users.

TaxHawk has an A rating from the Better Business Bureau.

What is the best free tax filing company?

If you are a small business owner or have otherwise complex returns that you'd like to file yourself for free, then TaxHawk offers a good option.
Ultimately, the best free tax filing company will depend on your individual needs.
Chris Ozarowski contributed to the reporting for this article.
Information is accurate as of Feb. 3, 2023, and is subject to change.
Editorial Note: This content is not provided by any entity covered in this article. Any opinions, analyses, reviews, ratings or recommendations expressed in this article are those of the author alone and have not been reviewed, approved or otherwise endorsed by any entity named in this article.
Make Your Money Work For You