Texas Capital Bank Review: One-Stop Banking With Plenty of Variety
GOBankingRates Score
Quick Take: Texas Capital Bank offers one-stop banking for customers because of its variety of offerings. It has products for personal banking, business needs and wealth management, but branches are mostly in Texas (only one located out of the state).
Checking Accounts
Savings Accounts
CD Accounts
Banking Experience
How did we calculate this?
Pros
Offers a variety of deposit accounts and CDs

Provides ATM access through Allpoint network 

More reasonable overdraft fees than other banks
Cons
Doesn't offer in-person banking for customers outside Texas and New York City 

Steep balance requirements to waive monthly maintenance fee on Premier Checking account
Texas Capital Bank Overview
Texas Capital Bank was founded in 1998 and is headquartered in Dallas. The Texas bank has branch locations in the state's five largest cities, along with one location in New York City. It has over $30 billion in assets and cites commercial banking and private wealth advisory as its areas of expertise.
Texas Capital offers a variety of deposit accounts and certificates of deposits to its banking customers. With its focus on convenience and customer service, it might be the right fit for you if you are looking to open a new account. GOBankingRates rated Texas Capital Bank as one of the Best Regional Banks of 2023.
Key Features
Take a closer look at what the bank offers personal account holders.
Checking Accounts
There are two checking accounts available at Texas Capital Bank, all with a minimum opening balance requirement of $100. If you open a Capital Interest Checking account at Texas Capital, you won't have to worry about any monthly maintenance fees. The Premier Checking has a $25 monthly maintenance fee, but it can be waived by maintaining a minimum daily balance of $25,000 across combined accounts.
Capital Interest and Premier Interest checking accounts pay interest of APY and APY and offer several perks, including free checks and out-of-network ATM rebates.
Savings Accounts
Texas Capital's Consumer Savings account offers the basics. You won't earn a high interest rate, but you need just $100 to open the account and start saving. The bank also offers a Minor's Savings account to help youngsters save; it requires a minimum opening deposit of $25.
Both accounts pay APY. Both of these savings account options are free of monthly service charges and do not require you to maintain a minimum balance.
CD Accounts
Texas Capital Bank offers a variety of standard CDs with term limits ranging from 90 days to two years. You'll need a minimum balance of $1,000 to open a new CD. APYs for the bank's standard CDs range from to . The bank also offers Premier CDs, which feature premium interest rates and require a deposit of $1,000.
Banking Experience
Texas Capital offers a full-service banking experience. If you live in Texas, you can access the bank's branch locations, and there's one location in New York City. All customers have convenient access to nationwide Allpoint ATMs. 
As far as customer service, bank representatives are available Monday through Friday, 8 a.m. to 6 p.m. CST. Otherwise, the automated phone service at 877-839-2265 runs 24 hours a day.
Additionally, it's easy to manage your accounts with Texas Capital's online banking options and mobile app. You can use these features to pay your bills, set up account notifications, initiate wire transfers, find nearby ATMs and more. All personal checking and savings account customers can enroll in online banking and the mobile app for free. The mobile app is available for Android on Google Play and the App Store.
Comparable Regional Bank Options
When choosing a bank, it's always helpful to weigh the products of one financial institution against those of another.
Frost Bank
Frost Bank offers personal checking account holders up to a $100 overdraft grace. Texas Capital Bank does not offer this benefit. However, Texas Capital Bank offers a free checking account, while Frost Bank's checking options all have monthly service charges.
Comerica Bank
Comerica Bank offers lower minimum opening deposits of $50 on its checking accounts as compared to Texas Capital Bank's minimum opening deposit of $100 for its checking options. But Texas Capital Bank offers much higher APYs for its standard CDs than Comerica offers.
Final Take
Texas Capital is a good choice for anyone looking for flexible banking options. It's strongest on both ends of the financial spectrum — no-fee, low-balance accounts or premier accounts with high balance requirements. And if you live in Texas or New York City, you can take advantage of the bank's in-person branch locations.
FAQ
The following questions are commonly asked about Texas Capital Bank.
What is Texas Capital Bank?

Texas Capital Bank is a commercially focused bank that also offers personal bank accounts. It's headquartered in Dallas, with branches throughout Texas and one in New York City.

Does Texas Capital Bank offer personal bank accounts?

Although Texas Capital Bank is well-known for commercial banking and loans, it also offers personal banking and wealth management. You'll find personal checking, savings, money market and CD accounts.

Are there Texas Capital Bank mortgages?

Texas Capital Bank provides personal and commercial lending to purchase property. However, the bank sold its lending division in 2021

.

Is Texas Capital Bank legitimate?

Yes, Texas Capital Bank is a legitimate bank located in different cities in Texas and New York City.

Is Texas Capital Bank a good bank?

Texas Capital Bank is a full-service bank with in-person and online services. It has an A+ rating from the Better Business Bureau.

What is Texas Capital Bank known for?

Texas Capital Bank is known for being named the Most Trustworthy Bank in America by Newsweek.

Is Texas Capital Bank FDIC-insured?

Yes, Texas Capital Bank is a member of FDIC.
Cynthia Bowman and Cynthia Measom contributed to the reporting for this article.
Editorial Note: This content is not provided by any entity covered in this article. Any opinions, analyses, reviews, ratings or recommendations expressed in this article are those of the author alone and have not been reviewed, approved or otherwise endorsed by any entity named in this article.
Methodology: To discover the Best Regional Banks, GOBankingRates looked at the top regional institutions (excluding credit unions, online banks and neobanks) with under $100 billion in total assets. To determine rankings, GOBankingRates looked at the following factors: (1) checking product minimum deposit; (2) monthly checking fee ratio (percentage based on the minimum to avoid the fee compared to the monthly fee itself); (3) savings product minimum deposit; (4) savings product APY; (5) Bauer rating (out of 5 stars); (6) products/services offered (auto loans, mortgage loans, credit cards, investment services and insurance); and (7) the average mobile app rating between the Android and Apple app stores. All factors were then scored and combined, with the lowest score being best. Factors (1) and (3) were weighted 0.5 times, factor (4) was weighted 2.5 times, and factor (6) was weighted 1.5 times.
Rates are subject to change; unless otherwise noted, rates are updated periodically. All other information on accounts is accurate as of Dec. 29, 2022.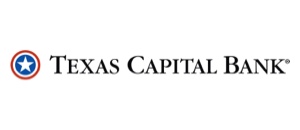 Take Advantage of our Best Offer(s)