TIAA Bank Money Market Account Review
TIAA Bank
How did we calculate this?
Quick Take: TIAA Bank offers checking, savings and money market accounts for U.S. residents. The bank's money market account offers a yield in the top 5% of competitive accounts. The customer service, depth and breadth of products, and high interest rates earned it an award as one of GOBankingRates' best online banks of 2023.
Money Market Account Interest Rate: 4.7
Fees: 5
Mobile Experience: 4.8
Customer Service: 4.9
TIAA Bank Overview
TIAA Bank is an online bank offers both high yield savings and money market accounts, CDs, a no-fee, interest-earning checking account and robust mobile banking tools. Read GoBankingRates' full TIAA Bank review to learn more about the great checking and savings products. Right now, a guaranteed introductory APY of for money market customers sets TIAA Bank apart from competitors. Plus, TIAA Bank's Yield Pledge Money Market account is guaranteed to offer an APY within the 5% of competitive accounts in the U.S., based on data from the 5 largest banks and 5 largest thrifts in the market.
TIAA Bank Money Market Key Features
TIAA Bank's Yield Pledge money market account has a lot going for it, earning it an average rating of 4.85 stars from GOBankingRates.
Interest Rates
TIAA Bank Yield Pledge Money Market account interest rates are some of the highest you will find at any traditional or online bank.
New customers will enjoy an introductory APY of on balances up to $250,000 and a blended APY of 3.70% up to 4.25% for balances exceeding $250,000.
Existing money market account customers or customers after their first year will earn industry-high APYs based on the account balance. The chart below details the tiered interest rates for TIAA Bank Yield Pledge Money Market Account customers.
Pros
Mobile check deposit
ATM-fee reimbursement
No monthly fee
No minimum opening deposit
No minimum account balance
Top-rated mobile app
Cons
Can only earn the highest APY for the first year
Existing account balances under $100,000 earn a lower APY
Limited branch locations
Yield Pledge Money Market Account Fees
The Yield Pledge money market account has no monthly account fees and requires no minimum opening deposit for an account. You do not need to maintain a minimum balance to earn interest, although the more you save, the higher APY you can earn.
TIAA Bank does not charge ATM fees at any of the 80,000+ AllPoint or MoneyPass ATMs nationwide. The bank also reimburses up to $15 in ATM fees per month for out-of-network ATM use. If you maintain a minimum average daily balance of $5,000, TIAA will reimburse unlimited ATM fees from out-of-network ATMs per month.
Mobile Experience / Digital Banking
TIAA Bank makes it easy to deposit money in your account through mobile check deposits or online ACH transfers from another account. The bank supports Zelle for fee-free person-to-person transfers between family and friends. The mobile app garnered 4.5 stars on Google Play and 4.7 stores in Apple's App Store.
Customer Service
TIAA Bank offers customer service by phone six days a week by calling 888-882-3837. Representatives are available weekdays from 8 a.m. to 8 p.m. EST and Saturdays from 9 a.m. to 7 p.m. EST. You can also email customer service.
TIAA Bank Money Market Account vs. Competitors
Today's consumers have choices in where they park their savings. Let's look at some competitive money market accounts to see how TIAA Bank stacks up.
CIT Bank
CIT Bank is highly regarded for offering high interest rates and no fees. But you won't find the best rates with its high-yield money market account. The account only offers APY. Also, it requires a $100 minimum deposit to open an account. As with TIAA Bank, there are no monthly service fees with a CIT Bank money market account.
Discover
Discover online banking offers a money market account with APY for balances under $100,000 and APY for balances over $100,000. However, you'll need a minimum opening deposit of $2,500 to open an account. There is no minimum balance and no monthly maintenance fees. Discover shines in its customer service, providing phone support 24/7/365 at 800-347-7000.
Final Note
TIAA Bank offers industry-high interest rates, especially for new account holders opening a Yield Pledge Money Market account right now.
More From GOBankingRates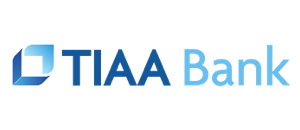 Take Advantage of our Best Offer(s)