TIAA Bank Review: High-Yield Online Banking for More Than Just Educators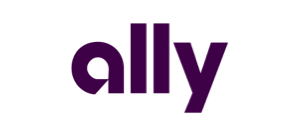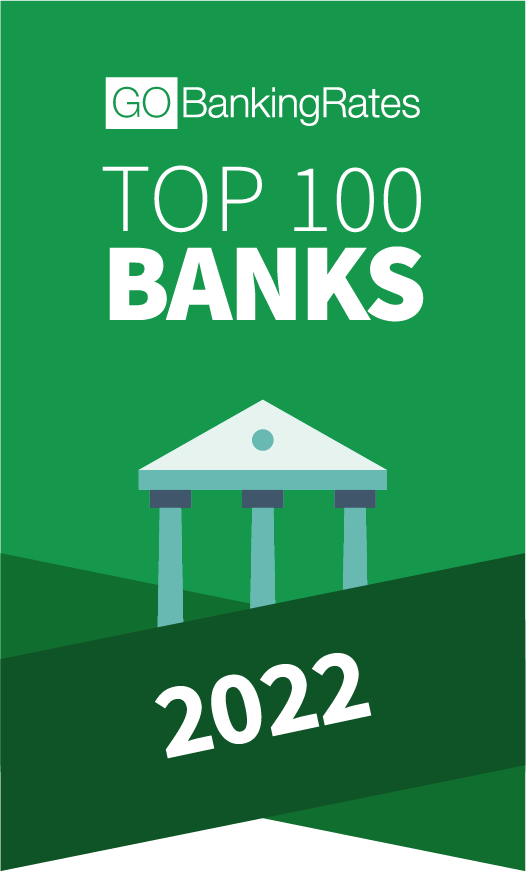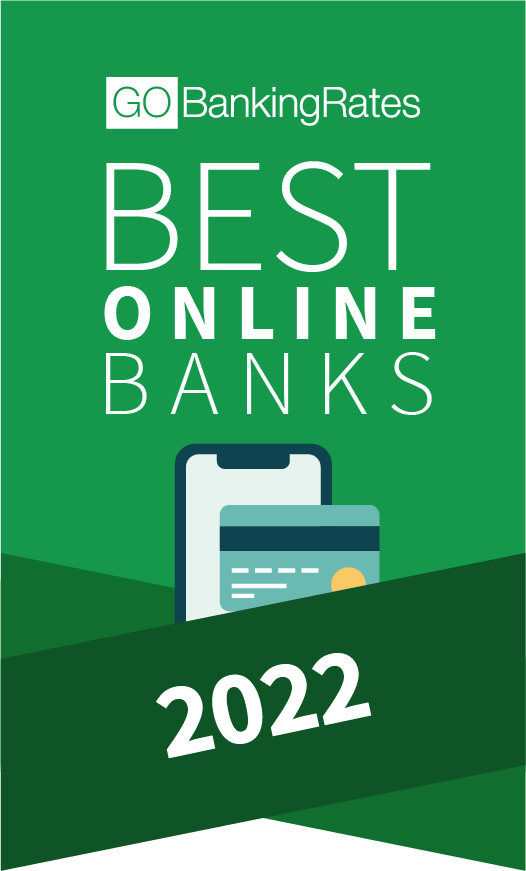 GOBankingRates Score
Quick Take:
TIAA Bank primarily provides banking and financial services for teachers
-- but anyone can open a bank or brokerage account as long as they're U.S. residents.
The variety of services provided ranks TIAA, FSB as one of GOBankingRates' Top 100 Banks and no. 3 on the Best Online Banks list. This
TIAA bank review
takes a closer look at what products and services are available from the 100-year-old institution.
ATM Access
Interest Yields
Account Options
Fees
How did we calculate this?
Pros
Easy online banking via the TIAA Bank website and mobile app
More than 80,000 fee-free ATMs available for TIAA Bank customers
High yields on qualifying checking, money market and CD accounts compared with many other banks
Cons
Non-TIAA ATM fees only reimbursed up to $15 per month -- though unlimited if maintaining a minimum average daily balance of $5,000

Most financial services outside of bank accounts are only primarily to teachers
TIAA Bank Overview and History
TIAA Bank is the banking arm of Teacher Insurance and Annuity Association of America, a Fortune 100 financial services company. The TIAA Trust Company was founded in 1918 by New York State to ensure retirement income and life insurance for educators and has since become known for providing quality services to nonprofit organizations, institutions, professors and teachers across the U.S.
TIAA Bank launched in June 2018 after the merger of EverBank with TIAA the year prior, with the express goal of providing custom solutions for the unique financial needs of its clients. Their mission was successful — TIAA ranks in third place in the Best Online Banks of 2022 in the most recent GOBankingRates study.
Although the bank is based in Jacksonville, Florida, residents of all U.S. states can open an account and handle their banking needs using the website or mobile app.
TIAA Bank Review: Product Details
This TIAA Bank review focuses on the banking side that's available to all U.S. residents. Most account types are available in basic and premium versions. Here is more information on its main products.
TIAA Checking/Interest Checking
TIAA Bank offers two low-fee accounts: Basic Checking and Yield Pledge® Checking. All you need is $25 to open a Basic account, compared to a $100 minimum for the Yield Pledge® account. Another key differentiator is annual percentage yield. Yield Pledge® Checking accounts earn on all balances.
The combination of low fees — including $0 overdraft transfer fees and $0 monthly account fees — and a competitive interest rate is part of the reason the Yield Pledge® Checking account is one of GOBankingRates' picks for its Best Checking Accounts of 2022 list.
Yield Pledge® Checking guarantees returns on par with the top 5% of TIAA Bank competitor returns based on assessments conducted from survey data from the Bankrate Monitor National Index, which occurs regularly the last week of the month. And although the account is online, mobile check deposits and access to 80,000 TIAA-affiliated ATMs make it possible to handle your everyday banking needs anytime.
TIAA Bank Savings Account
TIAA Bank has one type of savings account, its Basic Savings. Although the online bank doesn't provide other options, it's still an award-winning choice, ranking in the GOBankingRates roundup of the Best Savings Accounts of 2022 for its low fees, a minimum balance requirement of $25 and competitive APY of .
It's the least customizable and most standard of all account types at TIAA — which for most individuals, might be all that's needed from a savings account.
TIAA Bank Money Market Account
TIAA Bank's Yield Pledge® Money Market Account has a high earning capability of APY on your balance. It ranked no. 7 in the GOBankingRates study on Best Money Market Accounts of 2022 because TIAA promises you'll earn interest in the top 5% in the industry.
You can open an account with as little as $500. Keep fees low by linking a TIAA checking account for free overdraft protection. In addition, TIAA offers money market holders unlimited ATM reimbursements when an account balance of $5,000 is maintained.
TIAA Bank CD Accounts
TIAA Bank's certificate of deposit accounts are a collection of award-winning CDs, ranging from its Basic to its well-regarded Yield Pledge®. CDs are a great way to earn high returns that are virtually risk-free — as long as you don't need to access the funds for the agreed-to term.
If you have $1,000 to $1,500 to start with, the Basic or Bump Rate CD are your options. The Basic CD comes with terms of three months to five years with the potential of to APY. Investing $1,500 into a Bump Rate is a lucrative option if you can set the money aside for 3.5 years — you can bump your rate up once during the term if the bank's rate increases.
Lastly, higher investments of $10,000 qualify for an IntraFi Network Deposits CD. The APYs tend to be lower, but this account offers expanded FDIC coverage — into the millions of dollars rather than the typical $250,000. So if you want to keep more money in a single insured account, this may be a good option for you.
Best Features of TIAA Bank
Each year, GOBankingRates reviews hundreds of financial institutions to determine which ones have products and services worth noting. The editors use a scoring system to rank the best, based on the strongest features. This TIAA Bank review found four features the online institution is strongest for.
ATM Access
TIAA isn't large enough to maintain its own nationwide network of ATMs. However, it partners with other banks to provide customers with access to over 80,000 ATMs. In addition, most accounts come with some level of reimbursement for third-party fees that result from an ATM withdrawal.
Interest Yields
TIAA's Yield Pledge guarantees your interest-bearing accounts will earn a yield that ranks in the top 5% in the industry. TIAA offers several types of interest-earning accounts, including checking, savings and CDs.
Account Options
Except for the savings and money market account category, you'll find basic and premium account options. This gives you the option to start small with a basic account and upgrade to a higher-tier account when you have a higher balance to work with.
Teachers have the best account options of all — they're eligible for TIAA's online banking as well as all the other financial services provided, such as insurance, retirement planning and investing.
Fees
TIAA Bank's fees are low to none. Monthly maintenance and overdraft transfer fees carry a $0 charge. If you stick with TIAA's ATM network, you can enjoy no charge when using a TIAA Bank ATM. You could even receive $15 per month in ATM fee reimbursements or even receive unlimited reimbursements when you maintain a balance of $5,000 or more.
Editor's Favorite

TIAA's efforts in providing banking services for everyone is a strong point. Teachers have access to all the benefits the financial institution offers. However, anyone who is a legal resident of the U.S. and at least 18 can open a TIAA brokerage account or access the award-winning online banking products including checking, savings, money market accounts and CDs.
Banking Experience
TIAA Bank's may have plenty of financial services, but how does TIAA bank fare when you need help?
Customer Service
Not all TIAA customers have access to in-person service, especially those who do not happen to live near one of its branch locations.
To make up for the lack of brick-and-mortars, customer service agents are available to help by phone. You can speak to a customer service representative at 888-882-3837. They're available on weekdays from 8 a.m. to 8 p.m. EST and Saturdays from 9 a.m. to 7 p.m. EST.
You can also reach out via email on the bank website.
Accessibility and Branch Availability
Although TIAA's bank accounts are online-focused, Florida residents have nine branches available for in-person banking. In addition, financial services offices are available nationwide.
Mobile and Digital Experience
You can easily get your banking done through the TIAA website, including scheduling bill pays and bank transfers. In addition, the mobile app is a great way to handle your basic banking services 24/7. The TIAA Bank review from customers by mobile platform is:
Google Play: 4.6 out of 5 stars, 5K votes

Apple Store: 4.7 out of 5 stars, 6.5K votes
Standout mobile app features include check deposits, watch compatibility, access to customer service and the option to create savings goals. In addition, TIAA's mobile app is integrated with smart-device security, such as Touch ID, face recognition and password access.
How To Open an Account

You can open an account online, by fax or by calling customer service. To open a bank account, you'll need to:

Select the account type.

Enter your name.

Enter contact and login information.

Provide your Social Security number.
Fees
There are a few fees that may or may not apply to you, depending on your banking needs:
Stop payment fee: $25

Domestic wire transfer fee: $25

International wire transfer fee: $35

Official check: $10
TIAA Bank vs. Competitors
| Bank | Best For |
| --- | --- |
| TIAA Bank | Numerous accounts and high yields for customers across the U.S. |
| Capital One | Competitive rates with several accounts with low cost options |
| Ally Bank | Lower fees for stop payment or wire transfers, as well as a variety of accounts available |
| Synchrony | Simple savings solution |
TIAA Bank vs. Capital One
TIAA and Capital One both offer competitive rates and a variety of low-cost accounts. However, TIAA edges out Capital One when it comes to the number of accounts available. Capital One does not offer a money market account. TIAA offers one, as well as basic and premiere versions of a checking account.
TIAA Bank vs. Ally Bank
If you want a simple way to bank with the least amount of fees, choose Ally Bank. Both online banks have low fees but the few they charge, such as stop payment or wire transfer fees, are lower at Ally Bank. On the other hand, TIAA guarantees you're receiving one of the highest interest rates available so you know your account balances are growing as much as possible.
TIAA Bank vs. Synchrony
Synchrony is best for customers looking for a simple savings account solution. TIAA beats Synchrony when it comes to financial products — you'll have access to checking accounts in addition to savings.
Final Take
TIAA Bank is a great option for those customers who value high yields and diverse options over in-person banking. Customers with more liquidity and enough money to open TIAA's Yield Pledge® accounts, whether in checking, money market or CDs, may find the bank's rates very competitive.
TIAA Bank's variety of high-yield CDs are a great way to grow your money with up to five-year terms. While auto and personal lending options are not offered as of yet, TIAA offers mortgage loans, home equity lines of credit and, if you're a veteran, VA homebuyer loans. If you fall under any of these categories, consider opening an account with TIAA Bank when exploring your new financial opportunities.
TIAA Bank FAQ
Here are answers to some of the most frequently asked questions about TIAA.
Is TIAA a bank?

TIAA is an online bank available to the general public. In addition, TIAA provides insurance, loans, investment and financial services for select academic, government and medical employees.

What does TIAA stand for in TIAA bank?

TIAA is short for Teacher Insurance and Annuity Association of America.

Is TIAA bank FDIC insured?

TIAA is FDIC insured up to $250,000 per depositor.

Does TIAA Bank have branches?

TIAA has 9 branches in the Florida cities of:

–

Boca Raton

–

Clearwater

–

Coral Gables

– Fort Lauderdale

– Fort Myers

–

Jacksonville

–

Naples

Does TIAA Bank have Zelle?

You can send and receive money using Zelle if you have an account with TIAA Bank.
Rates are subject to change; unless otherwise noted, rates are updated periodically. All other information on accounts is accurate as of Aug. 22, 2022.
Editorial Note: This content is not provided by any entity covered in this article. Any opinions, analyses, reviews, ratings or recommendations expressed in this article are those of the author alone and have not been reviewed, approved or otherwise endorsed by any entity named in this article.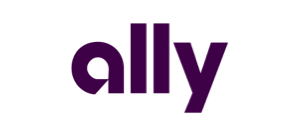 Take Advantage of our Best Offer(s)