Upstart Personal Loans Review: What You Need To Know
GOBankingRates Score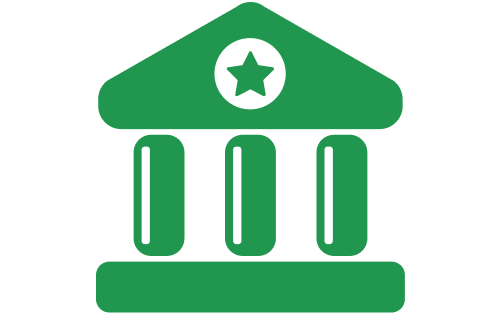 Quick Take:
Upstart loans stand out for people who have fair or limited credit. Upstart relies on more than 1,500 variables as part of its underwriting process, and much of the data is highly correlated.
This process is different from traditional lending models, which use simple FICO-based models to provide a snapshot of an individual's credit and are quite limited in their ability to assess the true lending risk of each consumer.
Rates
Loan Amount
Funding
Fees
How did we calculate this?
Pros
Competitive rates
Loan amounts from $1,000-$50,000
Considers more than credit score for approval
Check rate without affecting credit score
Funding in as fast as one business day
Prepay without fees or penalties
Cons
No mobile app
Only two repayment term options
Co-signers are not allowed
Up to 12% origination fee
Upstart Overview 
Upstart was founded in 2012 in San Mateo, California, and has helped over 2.7 million customers with their lending needs through personal loans, consolidation loans and car loan refinance. It uses an AI-based lending model to improve access to affordable credit for consumers with lower credit scores due to challenges or limited credit profiles. Overall, 84% of Upstart's loans are fully automated with no human interaction — from origination to final funding.
Key Features 
Here's what you need to know about the key features of Upstart loans.
Rates
Upstart claims it offers up to 43% lower rates than lenders using a credit score-only model to make lending decisions. Rates offered range from 4.6% to 35.99% APR. Although the starting rate is more competitive than many other lenders offering personal loans, the 35.99% APR is much higher. However, if you have challenged or limited credit and need a personal loan, Upstart might be able to approve you when other lenders won't. Just keep in mind that your rate could be quite high. Upstart allows you to check your potential rate before applying.
Loan Amount
Upstart issues personal loans in amounts from $1,000-$50,000. This range is on par with personal loan amounts offered by other personal loan lenders, although some personal loan lenders do offer up to $100,000.
Note that Upstart has minimum loan amounts for the following states:
Georgia – $3,100
Hawaii – $2,100
Massachusetts – $7,000
Fees
When it comes to fees, Upstart has several. For starters, it charges a one-time origination fee of 0%-12%. The origination fee is taken out of your loan amount before it's funded. There's also a late payment fee of the greater of 5% of the monthly past due amount or $15. Late payment fees may be assessed if you fail to pay within 10 calendar days of the payment due date. Upstart also charges $15 per occurrence for returned ACH or check payments, and a $10 fee if you request paper copies of your loan documents.
Funding
In most cases, Upstart provides fast funding. It funds personal loans on the next business day — as long as you accept the terms before 5 p.m. ET, Monday-Friday. If you accept the terms after 5 p.m. (or on a weekend or holiday), the funds will be transferred on the following business day unless you are using the funds to pay off credit cards. If the personal loan is for education purposes, it will take three additional business days to receive the funds.
Comparable Options 
To help you decide if Upstart is the right personal loan lender for you, here's how other comparable lenders stack up. 
LendingPoint
LendingPoint offers personal loans in amounts from $2,000-$36,500, compared to Upstart's $1,000-$50,000. It offers a 7.99% to 35.99% APR, with terms from 24 to 72 months. Upstart's APR range is from 4.60%-35.99%. However, Upstart only offers terms of three and five years. Additionally, LendingPoint's origination fee could be as high as 8%, whereas Upstart's could be as high as 12%.
Upgrade
Like Upstart, Upgrade offers personal loans in amounts from $1,000-$50,000. However, Upgrade charges a higher starting APR than Upstart does — 8.49%-35.99% versus Upstart's 4.60%-35.99%. Plus, there's no chance of escaping the loan origination fee like there is with Upstart. Upgrade charges 1.89%-9.99% on all of its personal loans.
How To Apply for an Upstart Loan
To apply for an Upstart loan, do the following: 
Go to Upstart's website and click "Check your rate." This will not affect your credit. 
Select the desired personal loan amount and loan terms.
Fill out the loan application. You'll be asked for information about your education and work experience as well as the loan's purpose. The lender will initiate a hard pull on your credit.
Wait for Upstart's decision on your loan application.  
Who Upstart Is Best For 
Upstart is best for consumers who have challenged or limited credit, which makes it difficult to get a personal loan through a traditional lender. Upstart uses an AI-powered lending model that examines over 1,500 variables, including education and employment, to determine consumer credit risks, which leads to greater approval rates than what traditional lenders can offer.
Final Take 
When considering a personal loan, it pays to shop around. Take into consideration the fees and rates of each lender. And if you have a limited credit profile or other credit challenges, including fair credit instead of good or excellent ratings, Upstart is worth considering. Keep in mind, however, that Upstart's personal loan origination fees can be up to 12% and are deducted from the total loan amount before you receive it.  
FAQ
Here are answers to some of the most commonly asked questions about Upstart. 
What are the downsides to Upstart loans?

The downsides to Upstart loans are their potential fees and interest rates for borrowers who have credit challenges. While the AI-based lender does offer personal loans to people with less-than-perfect or limited credit, the origination fee could be up to 12%, and the interest rate offered could be as high as 35.99%. 

Does everyone get approved for an Upstart loan?

No, everyone does not get approved for an Upstart loan. Applicants must meet Upstart's minimum credit requirements. 

Is it easy to get approved for an Upstart loan?

Upstart uses an AI-based lending model, which takes into account over 1,500 variables during the underwriting process, including your education and employment.

This approach allows for a higher approval rate because it looks at more than a snapshot of credit, which is what traditional lenders often rely on to assess risk and make lending decisions.
Information is accurate as of June 23, 2023.
Editorial Note: This content is not provided by any entity covered in this article. Any opinions, analyses, reviews, ratings or recommendations expressed in this article are those of the author alone and have not been reviewed, approved or otherwise endorsed by any entity named in this article.