US Bank Home Mortgage Review: 2023 Loan Options and More
GOBankingRates Score
US Bank
Quick Take: There is no shortage of loan options with U.S. Bank when it comes to mortgage home equity and credit products that are offered. You can find sample mortgage rates on its site which also provides monthly payment estimates which is helpful when building your budget.
Rates
Loan Options
Eligibility
User Experience
How did we calculate this?
Pros
Though loan approval is subject to varying factors, U.S. Bank does offer a wide range of loan types.
Has helpful digital content on its site such as sample mortgage rates, APRs and estimated monthly payments.
The U.S. Bank mobile app is user-friendly and highly rated with a 4.8-star rating in the App Store and a 4.7-star rating in Google Play.
Cons
Different states for all loan program terms are subject to change as affordable loan programs are not available in all states.
Customer service can be hard to reach and there is no live chat feature available on the site.
Sample mortgage rates listed on the site are not customizable.
US Bank Home Mortgage Overview
U.S. Bank, member FDIC, provides a variety of tools to help customers decide which loan best suits their needs and goals. Its website has a mortgage calculator, loan comparison charts and lists mortgage loan officer locations. You can also find information annual percentage rates, or APR, equity and credit products and other deposit products that are offered.
If you're opening a U.S. Bank mortgage account for the first time, you can expect the bank to cover some of the bill with its U.S. Bank Customer Credit, provided the customer credit is approved before the loan approval. Keep in mind that the loan amount for this is subject to credit approval and interest rates and program terms may vary.
US Bank Key Features
U.S. Bank is considered a top selection in the home mortgage loans sector. Customers can choose from seven types of U.S. Bank mortgage loans with which to purchase their dream home. Here are some key features of U.S. Bank Mortgages:
Rates
Loan Options
Eligibility
User Experience
1. Rates
A U.S. Bank conventional fixed-rate loans offer eligible customers options with no rate increases throughout the duration of your loan. This might benefit you best if you plan on either living at your target home for some time or you can put at least 5% down on the property. Note that putting less than 20% down will likely require you to get private mortgage insurance, or PMI, which would increase overall costs.
These are the mortgage rates you might see for a home purchase in California, as of Oct. 31, 2023.
| Term | Rate | APR |
| --- | --- | --- |
| 30-year fixed | 7.75% | 7.94% |
| 20-year fixed | 7.50% | 7.7% |
| 15-year fixed | 7.40% | 7.7% |
| 10-year fixed | 7.4% | 7.7% |
2. Loan Options
One of U.S. Bank's features that help it stand out from other leading competitors is the amount of loan options available, and the flexibility to find the right one for you. Here are some of the offerings you can consider:
Federal Housing Authority Loan: Customers with low credit or limited funds should consider U.S. Bank's Federal Housing Authority loan option. The FHA loan qualifications are usually more expansive and welcoming than other loans, thanks to looser requirements on payments and credit history. The catch is interest rates could be higher, and those who opt for the loan will almost certainly have to purchase PMI. 
Veterans Affairs Loan Program: Active-duty or veteran service members should definitely consider a Veterans Affairs-backed mortgage. Its key benefits include low or no down payment, no PMI required and fewer hardline qualification requirements.
Jumbo Loan: Jumbo-sized properties call for jumbo-sized loans. This home loan is used to purchase luxury properties or homes in expensive areas. Interest rates on jumbo loans exceeding $1 million might even be tax deductible. However, given the size of the loan, applicants should be sure their credit score is at least 740–a decently high credit score–to meet credit approval and program guidelines.
Investment Property Loan: Customers aspiring to be landlords should check out U.S. Bank's investment property loan mortgage option, which lets you finance a residential property with one to four units. These loans also cover people who want to buy a second home or a vacation rental property.
Construction Loans: You can use these U.S. Bank loans to finance construction projects or to purchase the lot upon which you will construct your new property. U.S. Bank recommends some personal research on the part of the applicant, including checking the builder's credentials and ensuring the logistics of the project fall within state and insurance guidelines.
3. Eligibility
If U.S. Bank mortgages seem like a good fit for you keep in mind that eligibility criteria will fluctuate depending on which loan program you are interested in. Be sure to research the best fit for you and speak with a loan officer to get a clear overview of what you'll need to qualify such as:
Your credit score
Estimated down payment
Monthly payment projections
If you want to apply for a loan you can simply go to U.S. Bank's website and start the application process online, where you will be guided through what you need to do next. 
4. User Experience
If you need to contact customer service you can reach U.S. Bank's customer service team by calling 800-USBANKS or 800-872-2657. The U.S. Bank mobile app is user-friendly and highly rated and online banking is easy with all the digital features the website offers. 
For first-time home buyers, U.S. Bank has digital content and online banking tools specifically designed to help you through the loan process. Be aware that though its app is highly rated, its personal customer service is often found to be lacking. 
Final Take To GO: Is a US Bank Home Mortgage Right For You?
The several U.S. Bank mortgage loan options should cater to a wide variety of needs based on financial limits. The opportunity to take a percentage off the closing price is nothing to scoff at, as that can help offset the mortgage application fees. On the other hand, U.S. Bank's mortgage rates and APR are higher than the market average. 
However, U.S. Bank's online platform for mortgages comes with a good amount of useful tools that should make the entire process easier for the customer. The bank's reputation as a mortgage lender leader should not be underestimated, whatever its rates are; it was the only bank reporting mortgage service growth.
Editorial Note: This content is not provided by any entity covered in this article. Any opinions, analyses, reviews, ratings or recommendations expressed in this article are those of the author alone and have not been reviewed, approved or otherwise endorsed by any entity named in this article.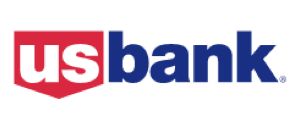 Take Advantage of our Best Offer(s)