Wings Financial Credit Union Review: Low Fees and Minimums for a Regional Institution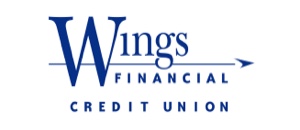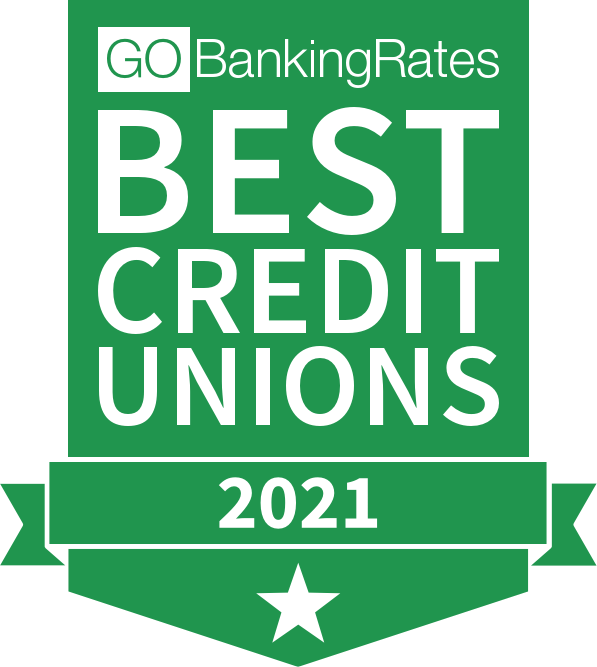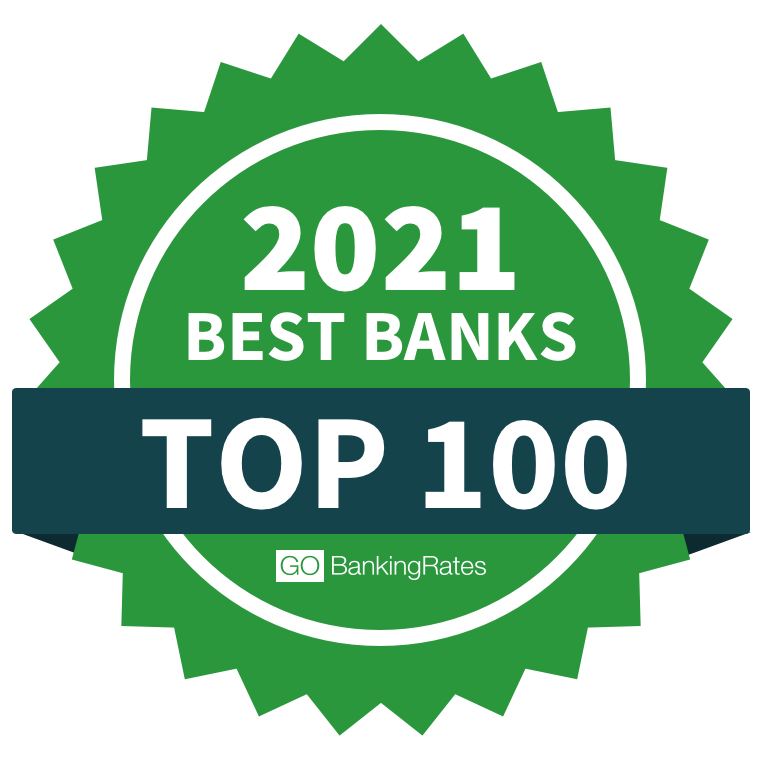 Our Take: Wings Financial Credit Union has a lot to offer customers, including fee-free accounts and high annual percentage yields. But its main appeal will be for residents who live in the credit union's limited geographical reach, which mainly encompasses metro areas in and around Minneapolis-St. Paul, Seattle-Tacoma, Orlando, Atlanta and Detroit.
Fees
APYs
Breadth of Products
Account Minimums
How did we calculate this?
Pros
No-fee checking, savings and money market accounts
Interest-bearing checking account
High-yielding CDs
High-Yield Savings account with robust APY
Cons
Limited geographic reach
Low APY for its Share Savings account
About Wings Financial Credit Union
Wings Financial Credit Union was founded in Minneapolis in 1938 by seven Northwest Airlines employees. In now ranks as the largest credit union in Minnesota, with more than $5 billion in assets and over 300,000 members. The credit union offers a variety of checking, savings, money market, IRA and CD accounts in addition to auto, home and personal loans. GOBankingRates has ranked it as one of the Best Credit Unions of 2021 in its annual rankings.
Wings Financial Credit Union Products
Wings Financial Credit Union is a regional institution, but it still offers a variety of basic banking products that most customers need. Here's a quick look at its products:
Product
Details
Savings Accounts

No monthly fees
High-yield savings option with qualifying activities

Money Market Accounts
CDs

Low $500 minimum to open an account
High APYs

Interest Checking

No fees or minimum balance requirements
Very high 1.76% APY available with qualifying activities for smaller balances

IRAs

No-fee Traditional and Roth IRAs

Loans

Auto, personal and home loans
Wings Financial Credit Union Savings Accounts
Wings Financial Credit Union offers two primary savings accounts: Share Savings and High-Yield Savings. It also offers an IRA Savings account, custodial accounts and a Holiday Club account.
Features
No monthly fees
$5 minimum to open a Share Savings account
No minimum to earn interest in High-Yield Savings
No minimums for Holiday Club or IRA Savings accounts
Digital banking and mobile app
The Share Savings account offers a 0.15% APY. The High-Yield Savings and IRA High-Yield Savings accounts have tiered interest rates based on balances, between 0.10% and 0.70% APY.
Pros
Small $5 minimum balance to open a Share Savings account
High-yield savings APYs are available in IRAs, reaching 0.70% for balances of $250,000 or more in any type of account.
Cons
For balances of less than $10,000, the APY on the Share Savings account actually exceeds that in the High-Yield Savings account. The 0.15% APY in the Share Savings account is low compared with online-only banks.
Wings Financial Credit Union Money Market Account
Wings Financial offers a single true money market account.
Features
No monthly fees
$5,000 minimum balance requirement
Online and mobile banking
Pros
No fees
Tiered interest rates ranging from 0.00% APY to 0.25% APY
Cons
Wings Financial Credit Union Checking Accounts
Wings Financial offers two types of checking accounts: First Class Checking and High-Yield Checking.
Features
High

1.76%

APY on up to $25,000 deposited into High-Yield Checking
No monthly service fees
No minimum balance requirement to open a High-Yield Checking account; only $1 required for First Class Checking
Free first box of checks
10 free out-of-network ATM transactions per month, then $2.50 each
Pros
Interest-bearing checking accounts with no monthly fees
Free first box of checks
Access to a network of more than 80,000 surcharge-free ATMs
Cons
To earn the

1.76%

APY on the High-Yield account, you must have $300 in direct deposits, be enrolled in eDocuments and make at least 15 debit card transactions each month.
Failure to qualify for the higher APY drops the rate to a much more modest 0.05% APY.
Wings Financial Credit Union CD Accounts
Wings Financial Credit Union offers CDs with maturities between three months and five years. It also offers a special Step-Up CD.
Features
Low $500 minimum to open
Good range of CD maturities
Step-Up CD lets you raise your rate once per CD term
Pros
Very competitive CD rates for a bricks-and-mortar institution
Low $500 minimum
Rates are tiered, with larger deposits earning higher APYs.

A 1-year CD term has an APY of

0.50%

.
Cons
The longest available CD maturity is five years
The Step-Up CD is only offered in a 5-year package.
Early withdrawal penalties of two years worth of dividends apply to CDs with maturities of 24 months or greater.
Banking Experience
Although Wings Financial Credit Union is only a regional financial institution, customers can still conduct their banking across the U.S. thanks to its extended reach of fee-free ATMs and mobile technology.
Physical Branch Locations
Wings Financial Credit Union has 25 branch locations in Minnesota along with two in Detroit, one in Orlando, one in Atlanta and one in SeaTac, Washington. It also has more than 80,000 fee-free ATMs nationwide.
Mobile and Digital Experience
The Wings Financial Credit Union mobile app gets good reviews by users, scoring 4.8 stars from more than 27,000 reviewers on the App Store. The app has a secure user interface and offers a full-feature experience, allowing users to check account balances, view transaction histories, make deposits, transfer funds, pay bills and apply for loans. The online experience offers all of these features and more via the CU Online web portal.
How To Open an Account
You can open a Wings Financial Credit Union account either online or at a branch. However, to open any type of account, you must first become a member of the credit union. Eligibility requirements can be found on the credit union's website.
Customer Service
You can reach Wings Financial Credit Union Customer service at 800-692-2274. Hours are Monday through Friday from 7 a.m. to 7 p.m. and Saturday from 9 a.m. to 1 p.m.
Key Information

Customer Service: 800-692-2274

Routing Number: 296076152
Fees
Wings Financial Credit Union charges no fees on its basic banking accounts, including checking, savings, money market and CD accounts. Customers have 10 free out-of-network ATM transactions per month. Refer to the table below for a closer look at other individual fees.
| Type | Amount |
| --- | --- |
| Overdraft Fees | $30 per item, up to six per day |
| Excessive withdrawal fees from money market account | $20 per withdrawal |
| Outbound wire transfers | $30 for domestic; $50 for international |
| Reversals of remote deposits | $20 per occurrence |
| Stop payment of fees | $30 per check |
| Additional out-of-network ATM usage | $2.50 |
Final Take
Wings Financial Credit Union has a limited geographical reach, and that's a shame because the credit union has features that many customers would enjoy, ranging from no-fee accounts to high overall APYs. Those in need of more complex banking transactions, such as home loans or IRAs, will also find those available at the credit union, which elevates it over online banks with limited offerings.
Although Wings Financial has been around since the 1930s, it hasn't significantly expanded its service area or membership qualifications. Providing access to more customers would improve its overall ranking. However, the credit union's broad reach of surcharge-free ATMs and powerful mobile technology help close the distance between customers and branches.
More Low-Fee Banks

Bank Branches

Credit Unions
Editor's Favorite

Two of Wings Financial Credit Union's main strengths are the robust APY available on its High-Yield Savings account and the lack of fees on basic banking accounts.
Wings Financial Credit Union FAQ
Here are the answers to some commonly asked questions about Wings Financial Credit Union.
How do I become a member?

You can join Wings Financial Credit Union by opening a Share Savings account with a $5 deposit. Here are some ways to qualify for membership:

- If you live or work in the Seattle-Tacoma, Detroit, Orlando or Atlanta metro areas, or an eligible Minnesota or Wisconsin county
- If you or an immediate family member are employees of airlines, government agencies working with the aviation industry, or work at an airport directly with air freight, air courier or air transportation
- If your immediate family members are current Wings members or members of the Wings Financial Foundation

Is Wings Financial FDIC insured?

No. However, depositors are still protected up to $250,000 via the National Credit Union Administration. The only difference is that FDIC insurance applies to banks, and NCUA insurance applies to credit unions.

Are there dollar amount limits for mobile deposit?

New customers are limited to mobile deposit limits of $1,000 per day, or $3,000 per 30 days. The credit union may increase those limits over time.

Does Wings Financial Credit Union offer free money for signing up for an account?

Currently, Wings Financial Credit Union does not offer any new account promotions.
Rates are subject to change; unless otherwise noted, rates are updated periodically. All other information on accounts is accurate as of Dec. 3, 2020.
This content is not provided by Wings Financial Credit Union. Any opinions, analyses, reviews or recommendations expressed in this article are those of the author alone and have not been reviewed, approved or otherwise endorsed by Wings Financial Credit Union.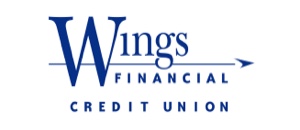 Take Advantage of our Best Offer(s)