Wright-Patt Credit Union Review: Competitive Rates and Low Fees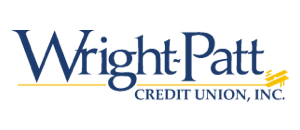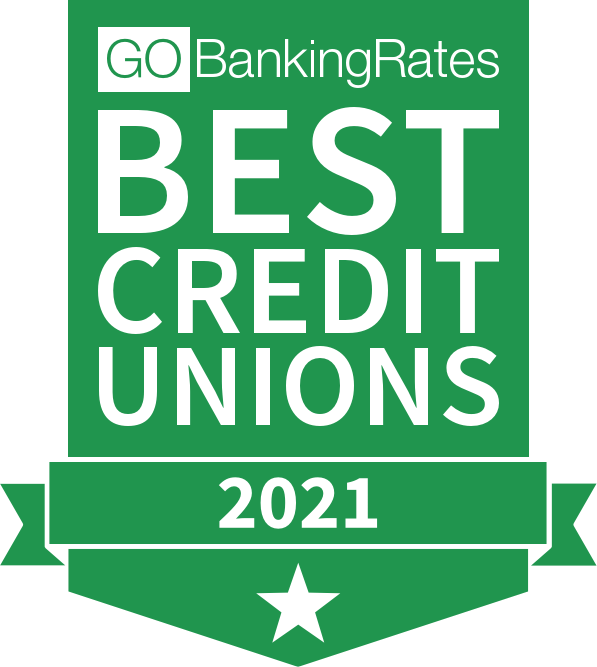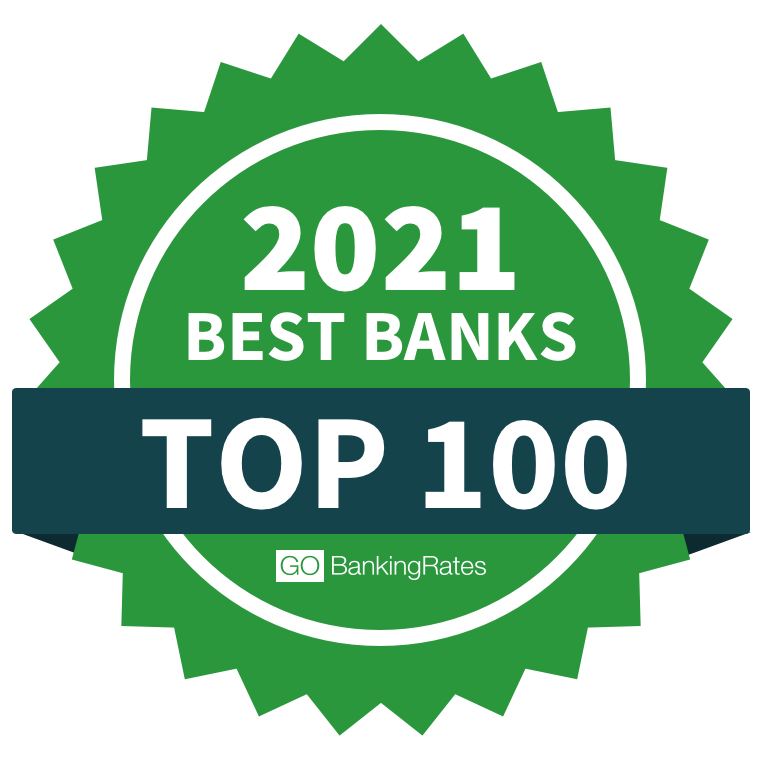 GOBankingRates Score
Our take: Wright-Patt Credit Union has the low fees and competitive rates you expect from a credit union, plus a comprehensive selection of accounts.
Rates
Fees
Customer Service
Opening Deposit Requirements
How did we calculate this?
Pros
Earn cash back through Purchase Rewards with Totally Fair Checking account
EasySaver debit card round-up program
Access to more than 40,000 ATMs
Cons
$1,000 minimum daily balance requirement for Checking with Dividends
Service fees vary depending on membership tier
$5 debit/ATM card replacement fee
About Wright-Patt Credit Union
Since the early 1930s, Wright-Patt Credit Union has strived to give back to the community by providing superior service and quality financial products and services to qualified members. WPCU serves residents of parts of southwestern and central Ohio; military personnel and civilian employees of Wright-Patterson Air Force Base; and Wright State University students, faculty members, staff members and alumni. GOBankingRates has ranked Wright-Patt Credit Union as one of the Best Credit Unions of 2021.
In addition to the Ohio branch locations — "member centers," as WPCU calls them — credit union members can access shared banking locations nationwide, plus over 40,000 ATMs with no or low fees.
Effective Nov. 17, 2020, the credit union suspended new membership applications due to the coronavirus pandemic. The WPCU website will offer updates on its COVID-19 page. In the meantime, learn what WPCU has to offer so that you'll be ready to join once membership opportunities resume.
Wright-Patt Credit Union Products
Much like a traditional bank, WPCU offers a variety of products and services that you would expect from a financial institution. However, there are also several unique, customer-oriented programs for members. Here are some of the personal products and services that Wright-Patt Credit Union offers:
Product
Key Details
Checking accounts

Totally Fair Checking: unlimited check writing and no service charges

Savings accounts

Interest-earning club account with no minimum deposit, no monthly fee and no contribution limits
Basic and enhanced health savings accounts

Money market accounts

Low $100 minimum opening deposit; tiered rates

CDs

Share certificates (certificate of deposit equivalent) with low initial deposits and a variety of terms

IRAs

No-risk, tax-advantaged Roth or traditional banking IRA accounts

Credit cards

No annual or balance-transfer fees on Platinum Low Rate, Platinum Rewards and First Time User Low Rate credit cards

Loans

Private student loan and student loan refinancing
Mortgage loans and home-equity loans and lines of credit
100% auto financing
Personal loans and lines of credit

Retirement solutions

Retirement planning, insurance and investment options through CUSO Financial Services
Wright-Patt Credit Union Checking Accounts
WPCU offers three personal checking accounts designed to assist members with their different needs. Each account offers unique benefits and rewards.
Features
No monthly service charge or minimum balance requirement with Totally Fair Checking
Debit card eligible for Purchase Rewards with Totally Fair Checking account
Tiered interest rate on Checking with Dividends balances
Pros
Competitive rates starting at

0.04%

APY on Checking with Dividends balances, plus dividends on eligible balances
CentsibleSpend account can't be overdrawn
Cons
Checking with Dividends requires $1,000 minimum opening deposit and minimum balance to avoid service charges
No option for waiving $4 monthly service fee on CentsibleSpend account
Wright-Patt Credit Union Savings Accounts
WPCU savings account options include high-yield, club, youth and custodial, and health savings accounts. Members between ages 17 and 24 can sign up for Student Essentials, a basic savings account with higher rates when combined with a checking account.
Features
$5 minimum deposit for TrueSaver and youth and custodial accounts
High-yield interest rate on first $500 with TrueSaver account
Club account balance transfer to account of your choice after maturity at three to 12 months
Pros
Excellent 6.00% annual percentage yield on first $500 saved in qualifying TrueSaver account
Youth and custodial account eligible for TrueSaver rates
No or low minimum balance requirements
No monthly service fees
Cons
Low 0.15% APY on club accounts
TrueSaver APY drops to

0.15%

on balances above $500
Wright-Patt Credit Union Money Market Account
When it comes to money market accounts, WPCU offers some of the best account benefits for its members. Access your funds at a branch, with a check or electronically through mobile or online banking. You can also utilize WPCU ATMs.
Features
Tiered rates increase as balance grows
Free checks with $10,000 balance
Dividends paid monthly
Pros
Low $100 minimum opening deposit and balance
No monthly service fee
0.45% APY with $2,500 balance
Cons
Low 0.15% APY on balances below $2,500
Wright-Patt Credit Union CD Accounts
WPCU's share certificates — the credit-union equivalent of certificates of deposit — have a low opening deposit and a variety of terms to choose from.
Features
$500 minimum deposit to open standard accounts, $100,000 for jumbo certificates
Tiered rates based on term
Terms of six to 72 months
Pros
Low opening deposit
Competitive rates ranging from 0.55%-1.10% APY for regular certificates and 0.65%-1.20% for jumbos
Cons
Relatively small number of terms to choose from
No early withdrawal options
Banking Experience
WPCU lets you bank the way you want to. Stop in at a member center or shared banking center, or take advantage of online and mobile banking. Members also have access to more than 40,000 low- and no-cost ATMs.
Eligibility
Although the credit union is currently closed to new members due to issues related to COVID-19, once membership opens again, you'll need to be part of one of the following groups to qualify:
Live, work, worship or attend school in one of the southwestern/central Ohio counties WPCU serves
Military and civilian employees of Wright-Patterson Air Force Base
Military personnel who don't have access to another credit union and live in a 14-county area adjacent to the Fairborn area
Wright State University students, alumni and employees
Select others associated through various affinity groups
Eligible family members of current WPCU members
Accessibility and Branch Availability
Due to the COVID-19 pandemic, WPCU is operating primarily via drive-thru windows. An appointment is required for nonroutine transactions that can't be handled at the window. Current members who wish to open additional accounts must do so by phone or by mail. Loan applications are accepted online or via telephone.
Mobile and Digital Experience
WPCU has a full suite of digital services that let you manage your finances at home or on the go. Sign up for electronic statements and account notifications, track accounts you have with WPCU and other financial institutions, or take advantage of budgeting tools to track spending and pay off your debt.
To bank from your phone or other mobile device, download WPCU's mobile app for Android or Apple. You can use the app to pay bills, deposit checks, pay WPCU loans and transfer money between accounts. The app's Popmoney feature, which is similar to Zelle, lets you send money to family and friends. And you can activate Purchase Rewards for cash back on purchases you make using your debit card.
The app has a 4.8 out of 5 rating in the App Store and the same rating on Google Play.
Customer Service
Members have a number of ways to get in touch with a WPCU representative, including the following options:
Fill out a question/feedback form on the website.
Access the automated Call-24 at 800-336-7277, which is available 24 hours a day.
Call the Member Help Center at 800-762-0047 Monday through Friday from 8 a.m. until 6 p.m. and Saturday from 9 a.m. until 1 p.m. Eastern time.
Write to WPCU at 3560 Pentagon Blvd., Beavercreek, Ohio, 45431-1706.
How To Open a WPCU Account
Only members of the credit union may open an account. At the present time, WPCU is not accepting new membership applications due to the COVID-19 pandemic. Current members who wish to open a new account must do so by phone or mail.
Key Information

Customer service number: 800-336-7277

Routing number: 242279408
Wright-Patt Credit Union Fees
Credit unions are member-owned, so their fees tend to be lower than those of traditional banks. That's certainly the case with WCPU. The CentsibleSpend monthly maintenance fee is just $4, and the $19 overdraft fee is also low — and completely avoidable. Here are some other common fees charged by WPCU:
Fee
Amount
One-time membership share purchase
ATM

$0 to use WPCU-owned ATMs
$0 for up to six transactions at non-WPCU ATMs, depending on account, and 60 cents per transaction after that

Teller transaction

Free for Young Adult, Advantage and Premier members
$2 each for Associate members
$2 after first four per month for Partner members

Non-sufficient funds/overdraft
Returned item
Overdraft transfer from linked savings account or line of credit
Inactivity fee

$1 after no account activity for 12 months and balance below $100

Below minimum balance fee

$5 on Checking with Dividends accounts that fall below $1,000 minimum balance at any time during the month

Wire transfers

$o incoming
$20 outgoing domestic
$50 outgoing international
Final Take
WPCU offers a variety of products and services to fit almost any stage of life. For people who meet WPCU's membership qualifications and prefer to bank online or through their mobile devices, the credit union could be a great match. You can't join right now because of the COVID-19 pandemic, but if you're looking to switch to a credit union, WPCU likely will be worth the wait.
More Banks With Competitive Rates

Bank Branches

Credit Unions
Editor's Favorite

Low fees and competitive rates make WPCU an excellent value. For example, the money market account has no monthly fee, requires an opening deposit of just $100 and earns rates of up to 0.55%, depending on the balance.
Wright-Patt Credit Union FAQ
Here are the answers to some commonly asked questions about Wright-Patt Credit Union.
How many members does Wright-Patt Credit Union have?

Wright-Patt Credit Union has nearly 418,000 members.

Is Wright-Patt Credit Union FDIC insured?

Wright-Patt Credit Union deposit accounts are insured by the National Credit Union Administration. NCUA account coverage is comparable to the coverage the Federal Deposit Insurance Corp. provides for bank deposit accounts — $250,000 per ownership interest, plus an additional $250,000 per ownership interest on banking IRA accounts.

How long does a mobile deposit take at Wright-Patt?

For the first 30 days after you become a member, WPCU holds check deposits for seven days unless the funds are guaranteed. After that, the first $200 of deposits is available the next business day, the next $4,800 is available on the second business day, and any remaining funds are available on the fifth business day.

Where can I find my WPCU account number?

From the mobile app, go to an account history page and select "Show Details." From online banking, select an account and then click on "Account Details."

How much can you withdraw from a Wright-Patt ATM?
Does Wright-Patt Credit Union offer free money for signing up for an account?
Cynthia Measom contributed to the reporting for this article.
Rates are subject to change; unless otherwise noted, rates are updated periodically. All other information on accounts is accurate as of Dec. 2, 2020.
This content is not provided by Wright-Patt Credit Union. Any opinions, analyses, reviews or recommendations expressed in this article are those of the author alone and have not been reviewed, approved or otherwise endorsed by Wright-Patt Credit Union.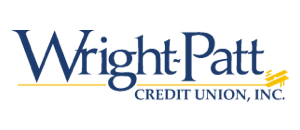 Take Advantage of our Best Offer(s)