Xoom Money Transfer Review 2023
GOBankingRates Score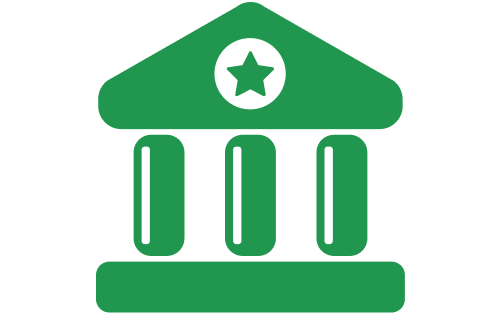 Quick Take:
Xoom is a global money transfer service that allows you to send money to any bank account or debit card. Using this
PayPal
subsidiary, you can transfer cash for pickup at a local branch or send money directly to your recipient's door. Although the service is highly convenient, the prices are relatively high compared to PayPal or 
Cash App
transfers.
Pricing
Features
Ease of Use
Customer Service
How did we calculate this?
Pros
You can effortlessly send money around the world
Transfers are quick and easy
There are four ways available for your recipient to get the money
Cons
Prices are relatively high compared to other services
Some money transfers may take days to complete
You'll need to verify your identity before using Xoom for money transfers
Xoom Overview
Xoom, a member of the PayPal network, allows you to conveniently send money to anyone around the world. Their services are competitively priced and come layered with security features so you can rest assured your money is safe. They even offer a money-back guarantee if anything happens along the way.
Key Features
Any time you consider a financial service, it's critical to evaluate the pricing and key features provided by the service to ensure it's worth your time and money. Here is a look at some of the features of Xoom.
Pricing
Xoom has various pricing levels depending on the amount of money you'd like to send, how you intend to send the money and where you'd like to send it. For example, if you want to send $200 to someone in Argentina, you'll pay one of the following fees:
$5.99 to send the money from your PayPal balance.
$2.99 to send from your bank account.
$10.50 to send it from a credit or debit card.
Depending on the method selected, the fee may be higher than the cost of an international transfer with PayPal, which is 5% and capped at $4.99. On the other hand, Xoom fees are highly competitive compared to companies like Western Union. 
Features
Some of the features you'll enjoy when you send money with Xoom include:
Sending money options: You have four options when you send money. You can have it deposited directly into a bank account, deposited onto a debit card, sent for an in-person pickup or delivered to your recipient's address. 
Transparent pricing: The company makes the pricing of each transaction, including all fees, understandable for its customers. 
Guaranteed receipt: Xoom refunds the money, including any fees paid for the transfer, if the recipient of your choice does not receive the transfer.
Global: You can send money nearly anywhere in the world. 
Ease of Use
The Xoom website is easy to follow and just as easy to navigate. Signing up for the website, connecting your financial accounts and sending money are relatively simple processes. The website is one of the most straightforward money transfer websites to use online today. 
Customer Support
Xoom customer support is available from 9:00 am to 9:00 pm EST, seven days a week. You can contact them by dialing this telephone number: 877-815-1531. The customer support staff is knowledgeable and appears eager to answer questions and solve problems. 
How Xoom Stands Out
One of the unique benefits of transferring money with Xoom is the ability to send money directly to your recipient's door. This feature can be handy if you have children traveling abroad or other recipients who don't have access to adequate transportation. Xoom's transparent pricing and ease of use are also worth a mention.  
Comparable Digital Money Transfer Options
Although Xoom is a strong option for transferring money, it's not the only option. If you're not impressed with Xoom and prefer to transfer money another way, consider one of the competing services below. 
PayPal
PayPal is Xoom's parent company, but the two services are separate. With a PayPal account, you can transfer money to just about any location on the planet with a much lower fee. International PayPal transfers cost 5% of the total transfer amount, fee included, which caps at $4.99. 
Cash App
Cash App is a popular money transfer application that makes it free to send money to friends and family, no matter where on the globe they are. You don't have to stop with cash, either. You can send and receive money, bitcoin and stocks on the app.  
How To Use Xoom Money Transfer
Follow these steps to get started with Xoom:
Click the "Sign Up" link on the website.
Choose how you want to sign up.
Verify your identity.
Connect your financial accounts.
Start sending money.
Who Xoom Money Transfer Is For
Xoom money transfers are best for people who send money internationally but want to avoid the exorbitant fees often charged by international money transfer services. The service is particularly good for consumers with limited computer knowledge who want the most uncomplicated approach to processing an international money transfer. 
Final Take
Xoom is a leader in international money transfers, and it's easy to see why. The service is easy to use, priced reasonably and offers several ways to send money. Consider signing up for an account today to send money internationally. 
FAQ
Here are the answers to some of the most frequently asked questions regarding Xoom.
Are Xoom and PayPal the same?

Xoom is a subsidiary of PayPal, but the two services are different. PayPal introduced Xoom as a way for consumers to send money to friends and family abroad who don't have a PayPal account. The service is slightly more expensive than PayPal but far more convenient under certain circumstances.

Is Xoom legitimate?

Xoom is a PayPal subsidiary. PayPal represents more than 43% of the online payments market. When you work with massive companies like this, you can rest assured that the services offered are legitimate.

What is PayPal's Xoom?

As mentioned above, Xoom is a subsidiary of PayPal, which the financial giant developed to make it easy to send money internationally to people who don't have a PayPal account.

Is the Xoom payment service safe?

Yes, Xoom is a very safe way to pay, thanks to several layers of security.
Information is accurate as of Jan. 25, 2023. 
Editorial Note: This content is not provided by any entity covered in this article. Any opinions, analyses, reviews, ratings or recommendations expressed in this article are those of the author alone and have not been reviewed, approved or otherwise endorsed by any entity named in this article.
Our in-house research team and on-site financial experts work together to create content that's accurate, impartial, and up to date. We fact-check every single statistic, quote and fact using trusted primary resources to make sure the information we provide is correct. You can learn more about GOBankingRates' processes and standards in our editorial policy.