Mother's Day Deals and Discounts on Flowers, Candy and More
Use these deals to save on Mother's Day gifts for the women in your life.
Moms bandage their children's bruises when they're young, provide them with plenty of snacks when they're ravenous teenagers and shower them with endless love and support as they transition into adulthood. It only makes sense that the we stop to recognize mothers everywhere one day each year.
It's not too late to buy something special for your mom this Mother's Day. Take advantage of these great Mother's Day gift deals and discounts to show mom how much you care.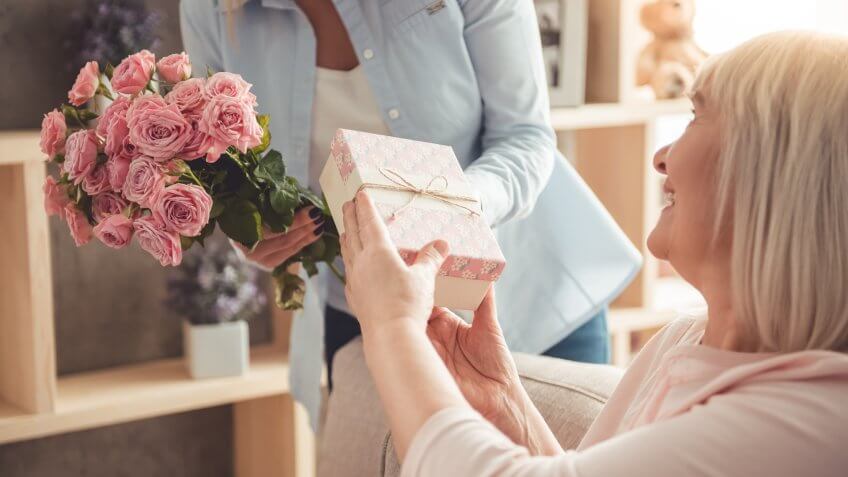 VGstockstudio / Shutterstock.com
Mother's Day Flowers
Every mom appreciates a beautiful bouquet of flowers. You can save money on blooms with these great discounts.
1800Flowers.com: Use coupon code RMNSV15 to take 15 percent off flowers and gifts through June 30.
1StopFlorists: Use coupon code "geo30" to take 25 percent off your entire order.
Afloral.com: Use coupon code FORGETMENOT to take 10 percent off sitewide.
Avas Flowers: Take 15 percent off your order with coupon code AFTHANKS2013.
Florists.com: You don't need a coupon code to save up to 40 percent on gifts and flowers through the end of July.
FromYouFlowers.com: Use coupon code 1072 to save $10 on your order.
FTD: Take 20 percent off purchases sitewide, or take 25 percent of select flowers, gifts and plants. See RetailMeNot for these and other great deals.
ProFlowers.com: Save up to 20 percent off Mother's Day flowers and gifts on orders of $29 or more.
SendFlowers.com: Take 25 percent off sitewide through May 14.
Teleflora Flowers: Save 30 percent on flowers for mom with code AFLSMOMRMN.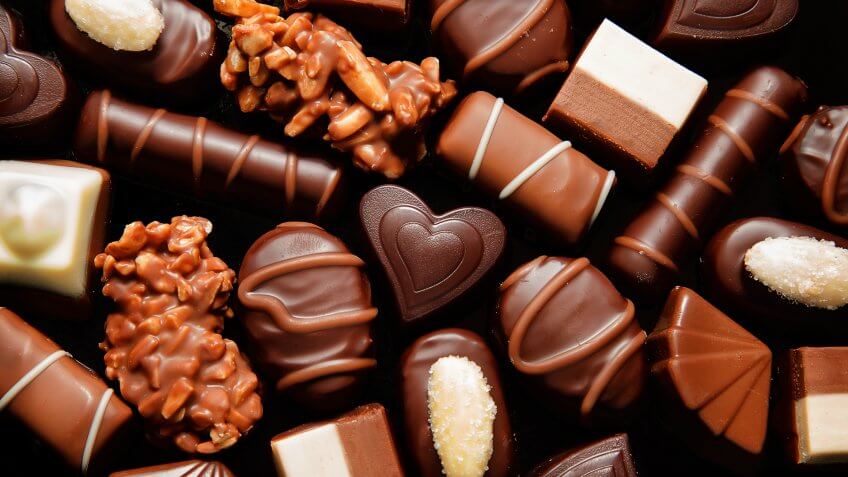 Mahony / Shutterstock.com
Chocolates and Candy
Tell mom to save room in her stomach at Mother's Day brunch, and then treat her with the gift of chocolate and candy.
Fannie Mae Candy: Use coupon code 49517 to save 15 percent on your first order of $25 or more. The offer is good through July 29.
Ghirardelli: Shipping is free when you spend more than $60.
Hershey's: Coupon code HERSHEYSAVE gets you 10 percent off through the end of May.
Godiva: Save up to $30 on your order or get free standard shipping on select items.
Lindt Chocolatier: Use coupon code ENJOY15 to take 15 percent off sitewide purchases.
Russell Stover: You can take 20 percent off sitewide purchases with coupon code ATFUIQ.
Shari's Berries: Get $10 off orders of $29 and above with code SAVE10.
Sinful Sweets: Use coupon code TREAT to save 25 percent on your first order.
Vosges Chocolates: Save 15 percent when you use coupon code LOVEMOM. Offer ends May 14.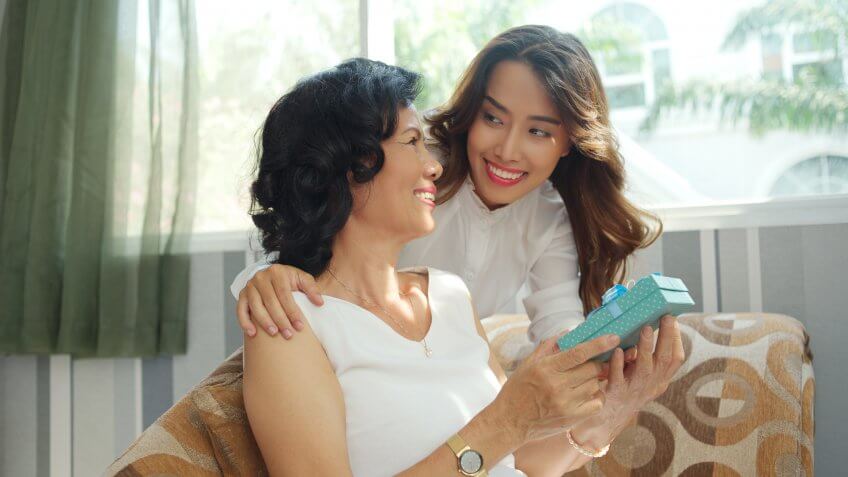 Dragon Images / Shutterstock.com
Other Mother's Day Gift Ideas
Consider these Mother's Day gift ideas if you want mom to enjoy your present long after May 14.
Alex and Ani: All Mother's Day purchases get $2.95 flat-rate shipping through May 27. No coupon code is needed.
Bling Jewelry: Use coupon code "Sparkle15" to save 15 percent on your order.
Carolee: Use coupon code EMAIL15 to take 15 percent off your first order.
HUROM: Take 25 percent off any juicer through May 14 with code LOVEUMOM.
Icing.com: Use coupon code "hello20" to take 20 percent off your order.
Kay Jewelers: Take 30 percent off everything through May 14.
Palm Beach Jewelry: Use coupon code 370859 to get 30 percent off plus free shipping.
Mother's Day has been an official U.S. holiday for more than a century. Carry on the tradition by getting a gift to show how much you care, but make your mother proud by saving money while you do it.
Up Next: Mother's Day Spending By the Numbers