30 Ways to Save Money in October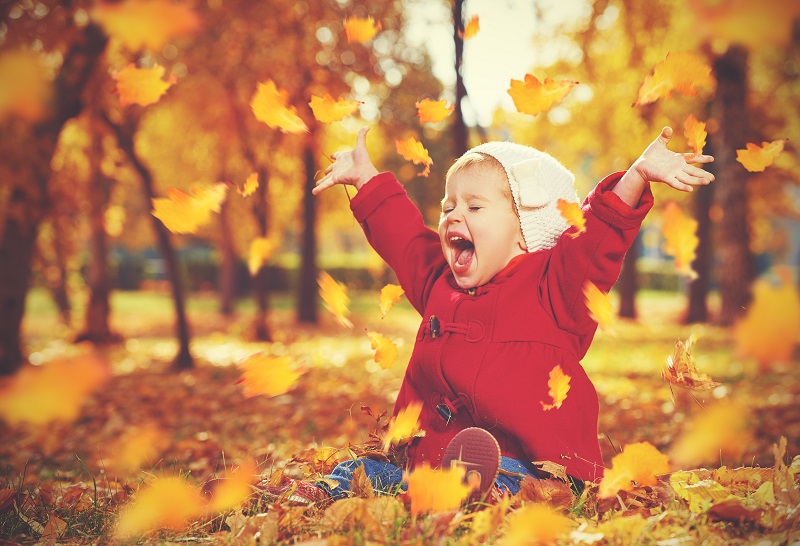 With the warmth of summer fading and the holidays approaching, October can be an expensive time of year. To help you save money this October, follow these 30 money-saving tips and ideas.
Read: 16 Savings Tips From Today's Top Personal Finance Experts
1. Opt for a Fall Vacation
If you frequently travel during the summer or winter months, you might want to opt for a fall vacation instead. October can be a great time to travel, as the month is wedged between the high travel periods of summer and Thanksgiving. Mountain destinations like Colorado, for example, offer gorgeous scenery any time of the year, but can be much cheaper in the fall with discounts on hotels and airfares. You can also take advantage of the shoulder season to pick up cheap flights and accommodations at exotic destinations overseas.
2. Buy Your Ski Passes Early
If you're planning on hitting the slopes come winter, then October is a great time to buy your ski passes, said Andrea Woroch, a consumer and money-saving expert. While most slopes won't open until November, passes tend to get more expensive the later you purchase them. Many passes can even sell out, putting a rut in your plans.
3. Stock Up on Denim and Name-Brand Clothing
Don't wait until Black Friday comes around to get great deals on merchandise. Woroch said October has historically been the best time to buy clothing, as retailers mark down back-to-school clothing to make room for winter selections. Stock up on classic wardrobe pieces that won't go out of style like denim, lightweight jackets and sweaters.
4. Hold Off on Buying Halloween Candy
If you'll be entertaining trick-or-treaters or throwing a Halloween bash this year, plan to buy your candy at the last minute. If you can hold off on buying Halloween candy until Oct. 30 or 31, you can take advantage of steep discounts on candy, said Woroch. This applies particularly to Halloween-themed candy, which is a hard sell come November.
5. Make Your Own Halloween Costume
If you spend a lot of money on costumes each year, it might be time to make your own. Pinterest and eHow offer DIY guides, and using your local thrift store for costume pieces and materials can be a great way to save on your next spooky outfit.
If you need a ready-made wig or other hard-to-make costume piece, order it online rather than visit your local Halloween shop. Halloween stores are notorious for selling overpriced items.
6. Stock Up for Thanksgiving and Christmas
If you're hosting Thanksgiving or Christmas at your place then October is the time to start stocking up on essentials. Use October to plan your menu and create a master list that you take with you whenever you head to the shops.
When you spot something on your list that's on sale — such as canned goods, chips, snacks, plates or glasses — buy it and store it until you need it. By spreading out costs over a few months, you're less likely to be hit with a big credit card bill after the holidays.
7. Seal Up Cracks and Holes at Home
While you might not yet be thinking about the cold chill, winter is coming. October is a great time to prep your home for the colder months. Spend a weekend sealing up cracks or small holes to keep cold air out.
8. Get Your Heater Serviced
Your heater has likely been unused since March or April. So, before you switch your heater on again during the fall, get it serviced by a licensed repairman — especially if it's an older model. Not only will you save on running costs and get a few more years out of your heater, you might also help prevent a dangerous and potentially deadly accident from occurring.
9. Hold Off on Turning Up the Heat
It can be tempting to turn on the heater as soon as there is a chill in the air. But you'll save money throughout October if you can delay turning on your heater and instead use layers and blankets to keep yourself warm for as long as possible. Plus, there's something so pleasant about snuggling up under a blanket after suffering through a hot summer.
10. Save on Home and Garden Items
While the weather is cooling down, there is still ample warmth and daylight during October to enjoy weekend picnics and outdoor parties. Prices for outdoor furniture, heaters and grills will be at their lowest for the year, said Brent Shelton from online deals store FatWallet.com. You can also stock up on seeds, pots and gardening tools to be ready for next spring.
11. Skip Raking and Mow Your Leaves
Don't spend your weekend raking leaves or paying someone to do it. Use your mower to shred fallen leaves. The leaves will naturally break down to fertilize and protect your lawn over the winter months — leaving you with healthy grass come spring.
12. Host a Yard Sale
Undoubtedly, you've managed to acquire extra things over the summer. And you've probably also got a spare room, garage or basement that's somehow managed to get fuller since the last time you checked in on it.
Clear out unwanted belongings with a fall garage sale, if weather permits. Otherwise, snap photos of your more valuable belongings and sell them on Craigslist or eBay.
13. Look for Deals on Tablets
Shelton said October and Black Friday are great times to score deals on tablets. With Apple's announcement of new products, like its iPad Pro, plus the release of Amazon's Kindle PaperWhite and Samsung's Galaxy Tab 2, older tablet models are sure to see big discounts, especially when Black Friday rolls around.
14. Shop at Farmer's Markets
Buying in-season produce during the year is a great way to save on grocery costs. During October, vegetables like squash, broccoli, mushrooms and turnips are all in season, along with pears and late-season berries. Head to your local farmer's market to buy the best of what's in season at farm gate prices.
15. Make and Freeze Soups, Curries and Casserole
The colder it gets, the less keen you might be to shop and cook after a long day. October is a great time to cook up big batches of healthful and delicious meals to stock up your freezer for the coming months. If you've already got easy meals in the freezer, you'll save on takeout costs.
16. Give Up Alcohol for October
Cut out all alcohol for the month of October and not only will you save money, but you'll boost your health, too. The average American spends one percent of all spending on alcohol, according to the Bureau of Labor Statistics. But giving up alcohol for a month doesn't just mean saving $40 or more. Other benefits include extra energy, better sleep, an improved diet and more time to spend working toward your goals, said former ESPN SportsCenter anchor and creator of the 30 Day No Alcohol Challenge, James Swanwick.
17. Buy a 2015 Vehicle Model
Manufacturers release their 2016 models over the summer, said Woroch, so the longer 2015 models sit on the lot, the more motivated dealers are to move them. If you were planning on buying a new vehicle, October can be a good time to snatch a 2015 model for less. Be sure to wait until the end of the month too, when associates are striving to meet sales targets and are more willing to bend on price.
18. Make Your Own Pumpkin Spice Latte
If you're a fan of pumpkin spice lattes and other fall-festive drinks, then you know how expensive October can get. Author Carrie Aulenbacher suggested forgoing your expensive daily Starbucks coffee in favor of a homemade brew. You can buy a bottle of pumpkin pie syrup for the cost of a venti-size drink. Better yet, you can use pumpkin pie syrup to add a kick of flavor for cookies and cakes you make for the holidays.
Read: How to Save Money During the Starbucks Pumpkin Spice Latte Craze
19. Trim the Fat Off Your Budget
If your budget went a little wild over the summer, October is the time to reign in spending. Go over all of your expenses and look at where you can cut back on discretionary spending. Consider the following ways you can trim the fat off your budget:
Limit meals out to once or twice a week.
Stream movies at home rather than go to the movies.
Pause your gym membership for the month and watch workout videos on YouTube.
20. Buy Discounted Gift Cards for Holiday Spending
Kendal Perez, savings expert with Coupon Sherpa, suggested stocking up on discounted gift cards you can use to save on holiday gifts. Websites like Gift Card Granny allow you to buy gift cards at a discount.
21. Book Your Holiday Airfare Now
If you're planning to travel for Thanksgiving or Christmas, October is the time to book your flight and accommodations. Prices rise as rooms are booked and flights fill. Perez suggested using Yapta to track prices before and after you book, since some airlines like Southwest will give you a refund if your ticket price falls after you book.
22. Refinance Your Student Loans
The federal student loan grace period expires around November for many people. If you have student debt, you might save money by refinancing your student loans during October. Michaela Kron at CommonBond — a student loan refinancing platform — said borrowers with good credit scores and steady employment can take advantage of the current low interest rate environment to lower their monthly payments and save money over the life of their loans.
23. Take Advantage of Store Loyalty Programs
If you're stocking up for Halloween, you can save money with drug store loyalty programs. For example, CVS' ExtraCare program offers seasonal deals for shoppers on their mobile app. Find deals on Halloween décor and costumes.
24. Shop Now for Big Ticket Purchases
If you need to replace your fridge, washing machine or other big appliance, October is the time to do it. According to Couponbox.com, prices on these household items tend to drop in October as retailers prepare for newer models.
25. Plan Next Summer's Vacation
Next summer might seem like it's ages away, but October is a good time to snag early bird rates on cruises. In fact, cruise liners open up bookings up to 18 months ahead of departure dates, and early bird tickets can cost up to half as much as listed rates.
Related: 9 Reasons Your Summer Vacation Costs More Than It Should
26. Renegotiate Your Cable, Internet and Phone Bills
Sometimes, you don't need to look far to get a better deal, especially when it comes to your cable provider. This October, call up your cable, phone and internet providers to renegotiate the cost of your services. Ask about new packages and see if you can save more money bundling services.
27. Find Discounted Car Services
Getting your car serviced regularly is important to ensure it runs smoothly. If you've traveled a lot over the summer, your car has probably endured a lot of wear and tear, so book a checkup in October. Shop around with local mechanics to find a discounted rate on a bumper-to-bumper checkup, or use the Openbay app to comparison shop mechanics in your area.
28. Host a Clothing Swap
Before you head out and buy new clothes for fall and winter, clear out your closet and host a clothing swap. Invite your friends to bring clothes they no longer wear but are in good condition. Over drinks or just snacks, you can swap clothes. Parents can also host a clothing swap for kids.
29. Enjoy Free Outdoor Activities
Summer can be a notoriously expensive time for families. Save money this fall by taking advantage of free entertainment outdoors. While the weather is still warm, break out your bikes and go for a ride around town or head out to a local national park to enjoy the changing foliage.
30. Start Making Gifts for Christmas
If you want to save money while also giving generously this Christmas, then make your own gifts. If you start in October, you'll have plenty of time to create gorgeous, unique and heartfelt gifts for friends and family.
If you're not so crafty but still want to gift something original, then start brainstorming what skills you can 'gift' others. Maybe you can teach an older family member how to use Skype to chat with friends afar, or offer to cook for a busy friend. The best gifts are the ones that are thoughtful and tailored, not necessarily the most expensive.