9 Flights to Europe For $500 or Less
Take advantage of these hot travel deals while they last.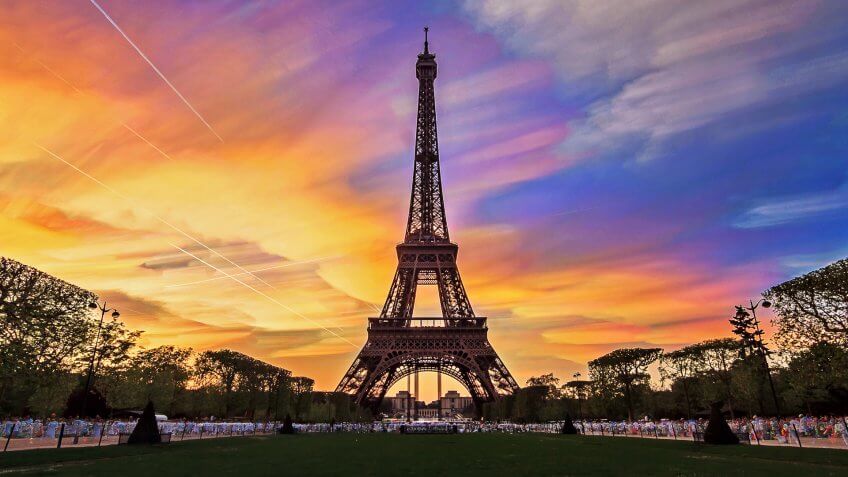 dennisvdw / Getty Images/iStockphoto
If you are looking to travel abroad, now is the time. The average price of airfare to European destinations is down 15 percent compared to last summer, according to the Wall Street Journal.
Discount European carriers such as WOW Air and Norwegian Air, the strong American dollar and terrorism threats have helped travelers find bargain tickets. With help from Slickdeals.net, here are nine incredible flight deals that will save you big time — all for $500 or less. Most are available in late summer or early fall, with a few exceptions thrown in for good measure. Don't make the classic travel mistake of booking at the last second — snatch these rates up before they're gone.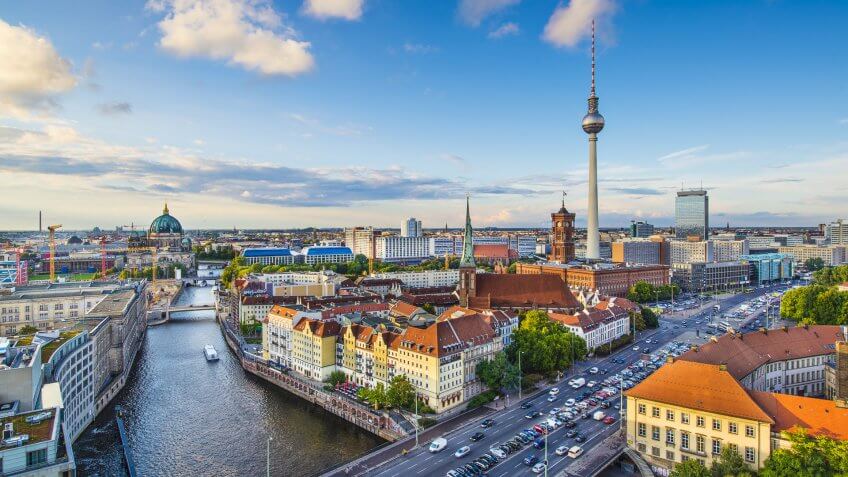 ESB Professional / Shutterstock.com
Los Angeles to Berlin, Germany
Despite its checkered past, modern Berlin is a bustling hub of diversity and inclusion, alive with wild, big-city charm and a touch of grittiness. This deal could put you right in the center of Berlin's much-celebrated Karneval der Kulturen, a giant street fest kicking off the first week of June. Another perk? Some flights include overnight stopovers in Reykjavik, Iceland if you book with budget-friendly WOW Air. So you have the option to explore two countries instead of just one.
Travel Dates: June 5 to June 12
Price: From $420
Related: 10 Best Airline Credit Cards
pichetw / Shutterstock.com
Miami to Paris, France
Paris is downright dazzling just before autumn, when the stickiness of summer — and peak travel season — is on its way out. Thinner crowds and cooler weather make it an ideal time to explore on foot, hitting up the City of Light's many celebrated museums and lovely bistros. United Airlines has been in the hot seat as of late, but this deal is tough to beat. Outgoing flights connect through Newark; the return is on Swiss Airlines with a five-hour layover in Zürich.
Travel Dates: Sept. 7 to Sept. 14
Price: From $386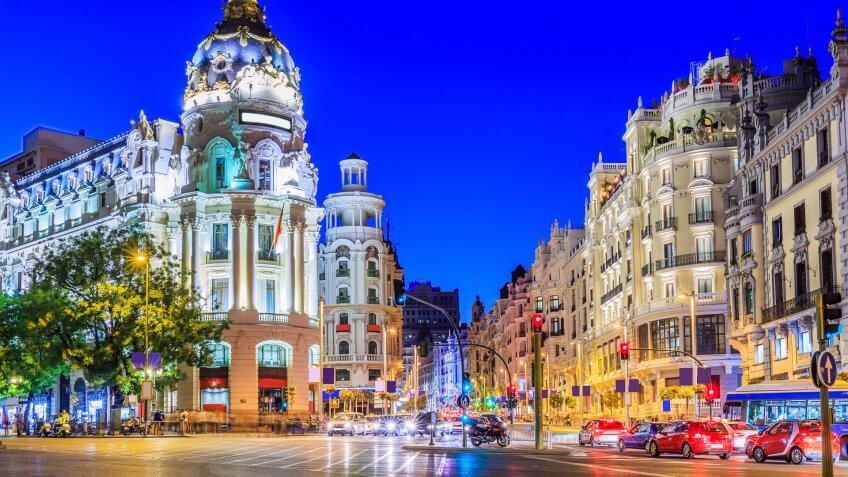 Sorin Colac / Shutterstock.com
Boston to Madrid, Spain
Madrid has a reputation for its epic architecture, vibrant nightlife and knockout art scene. Spain's capital city is about as cosmopolitan as it gets, especially for travelers looking for a taste of modern European culture. Early September's favorable weather is perfect for strolling though the city's famed Buen Retiro Park. Book through United Airlines (operated by Air Canada) to snag this deal. The outbound route comes with an almost five-hour pit stop in Toronto; return via Swiss Airlines.
Travel Dates: Sept. 5 to Sept. 12
Price: From $368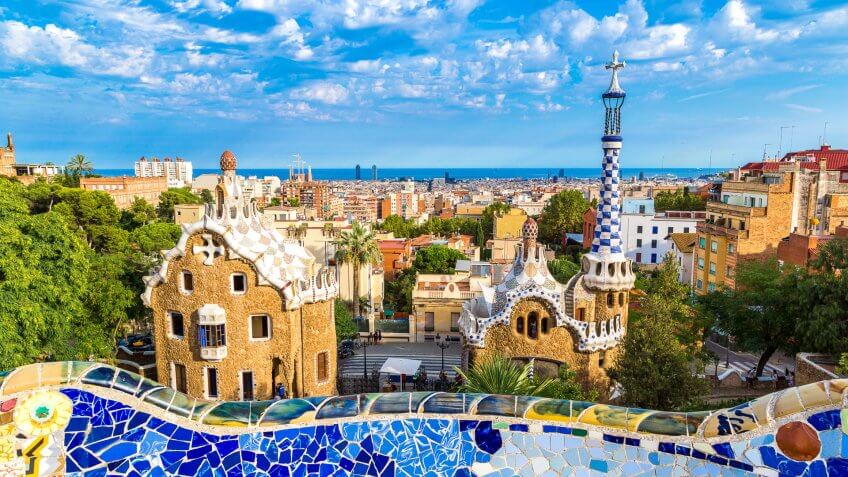 S-F / Shutterstock.com
New York to Barcelona, Spain
Barcelona attracts tourists of all kinds with its heavenly beaches and distinctive architecture — the work of visionary architect Antoni Gaudí has come to visually define the city. We have him to thank for the Catalan capital's most stunning landmark, La Sagrada Familia. Barcelona is where it's at for extraordinary food, breathtaking views and so much more. While there, watch out for tourist scams like the so-called "bag slash" — it's a popular tactic for thieves in this Spanish city.
Visit this fall by booking nonstop with Norwegian Air. Note, this deal requires booking two separate one-way tickets.
Travel Dates: Oct. 23 to Nov. 1
Price: From $362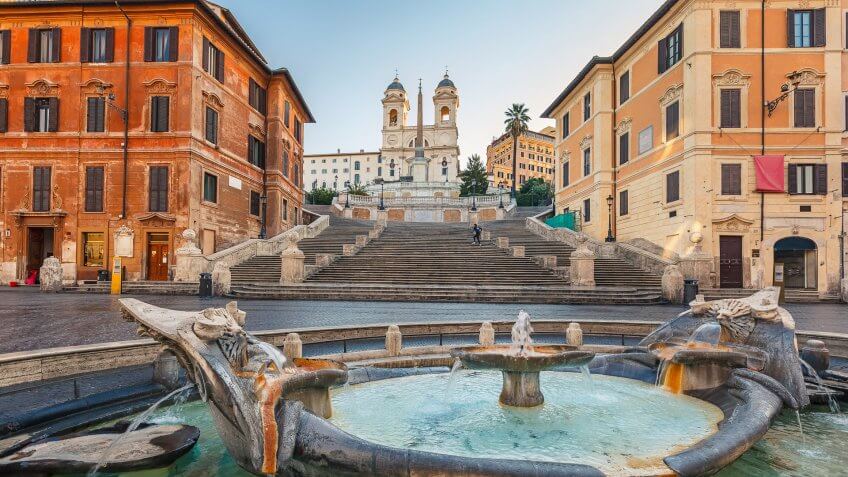 SBorisov / Shutterstock.com
Las Vegas to Rome, Italy
Depending on your budget, this deal's outgoing city could make for two incredible vacations in one. Book with United, operated by Edelweiss Air and Swiss Airlines, and fly out of Las Vegas picking up a connecting flight to Rome via Zürich. (The return is the same route in reverse.) Here's how you can swing the trip without breaking the bank: opt for street markets over pricey eateries, where the food is equally spectacular, before hitting up wallet-friendly landmarks like the Spanish Steps and Trevi Fountain.
Travel Dates: Oct. 29 to Nov. 6
Price: From $499
Don't Miss: Hidden Fees Airlines Don't Want You to Know About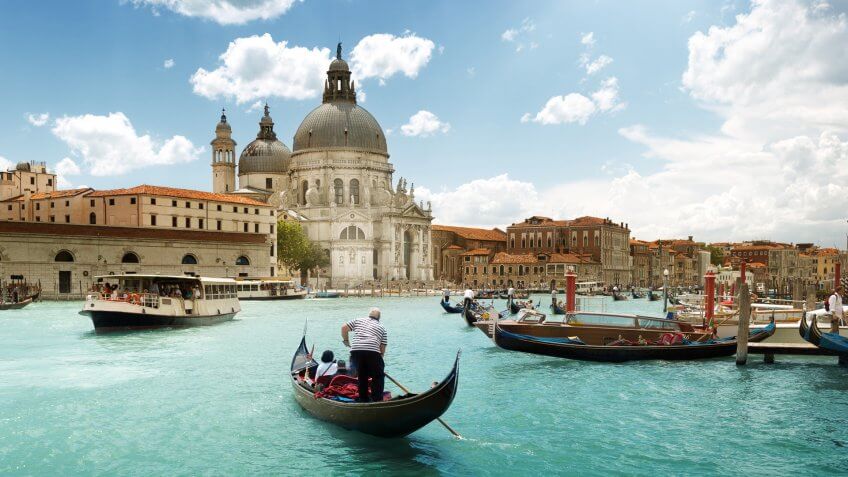 ESB Professional / Shutterstock.com
San Francisco to Venice, Italy
Venice is called the Floating City for good reason; it's known the world over for its iconic gondolas and dreamy waterways. With peak tourist season drawing to a close at the end of summer, October marks an ideal time to whisk yourself away for a more intimate experience of Venice — hotel rates are also rumored to be lower this time of year. We stumbled upon this great deal on Swiss Airlines, coming together with a two-hour layover in Zürich.
Travel Dates: Oct. 29 to Nov. 6
Price: From $460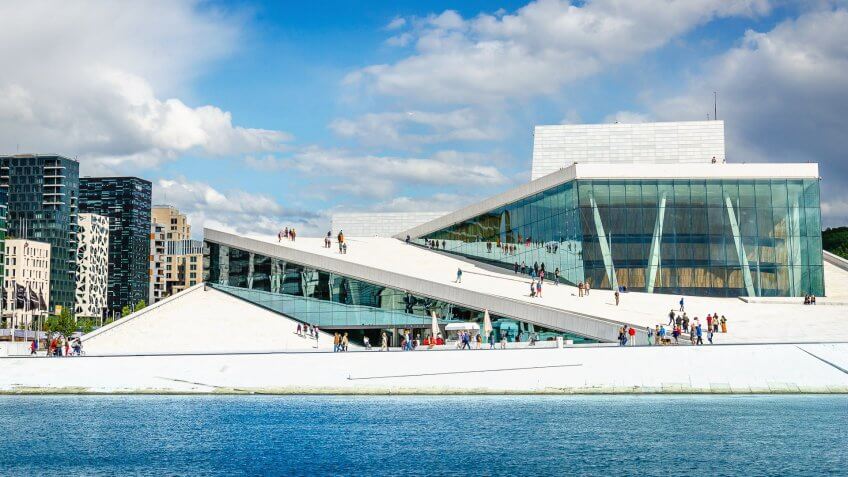 Anna Jedynak / Shutterstock.com
Oakland to Oslo, Norway
Disney's Frozen has given Norway some much-deserved time in the spotlight, piquing a newfound interest among travelers. We can't blame them. Norway was made for adventurers, featuring ample opportunities for skiing, hiking, camping and other activities to get your blood pumping. On the flip side, the city itself is loaded with cultural gems like top-notch museums and modern architecture — all set against a backdrop of staggering hills. Book through Norwegian Air and enjoy nonstop service from Oakland to Oslo.
Travel Dates: Oct. 17 to Oct. 24
Price: From $352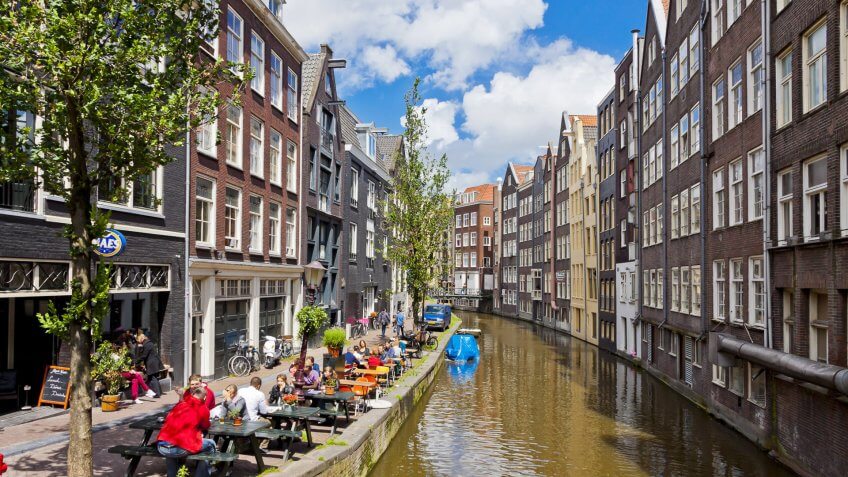 katatonia82 / iStock.com
Chicago to Amsterdam, Holland
Amsterdam, a European city where your dollar will go the furthest, has a reputation in Western circles as being a bit of a party town, but this fantastic city has plenty more to offer. This deal gets you into Amsterdam in time for one of the best events of the year — Museum Night. On Nov. 4, visitors can explore roughly 50 of the city's museums, many of which offer specialty tours, workshops, performances and more. With friendly locals and an open-minded vibe, Amsterdam is sure to delight. Free walking tours make it even more budget-friendly. WOW Air, connecting through Reykjavik, can get you there for just under $500.
Travel Dates: Oct. 29 to Nov. 6
Price: From $480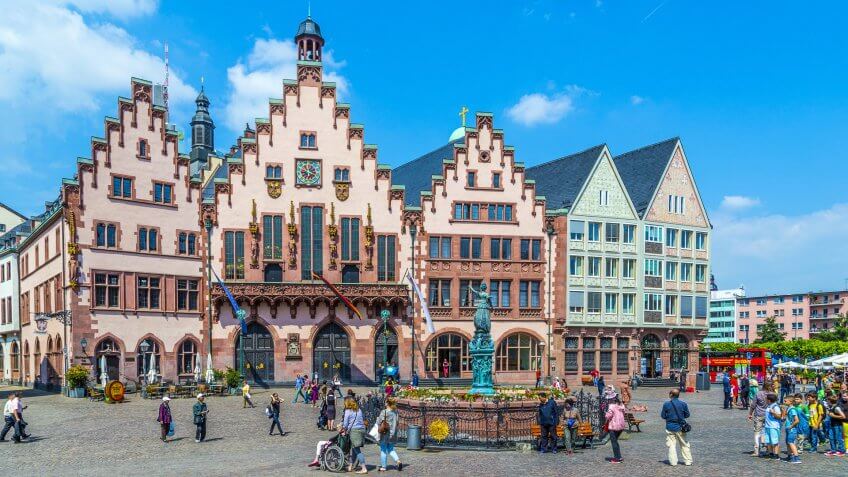 Jorg Hackemann / Shutterstock.com
Baltimore to Frankfurt, Germany
This deal will get you from Baltimore to Frankfurt and back for just $500 on WOW Air — similar summertime itineraries will cost you three times as much. Once there, Frankfurt offers plenty to discover. The city is an economic hub that doubles as one of Europe's lesser known cultural hot spots. Museums, parks and beer gardens abound. It's also centrally located, making it a great jumping-off point to other destinations.
Travel Dates: Oct. 29 to Nov. 6
Price: From $500
Up Next: 6 Clever Ways to Save on Airline Baggage Fees
Pricing data accurate as of May 11 and sourced from the Slickdeals.net Travel section.
Marianne Hayes is a guest contributor for GOBankingRates. She is a freelance writer for Slickdeals.net.