Save Money on Holiday Travel and Fly on These Days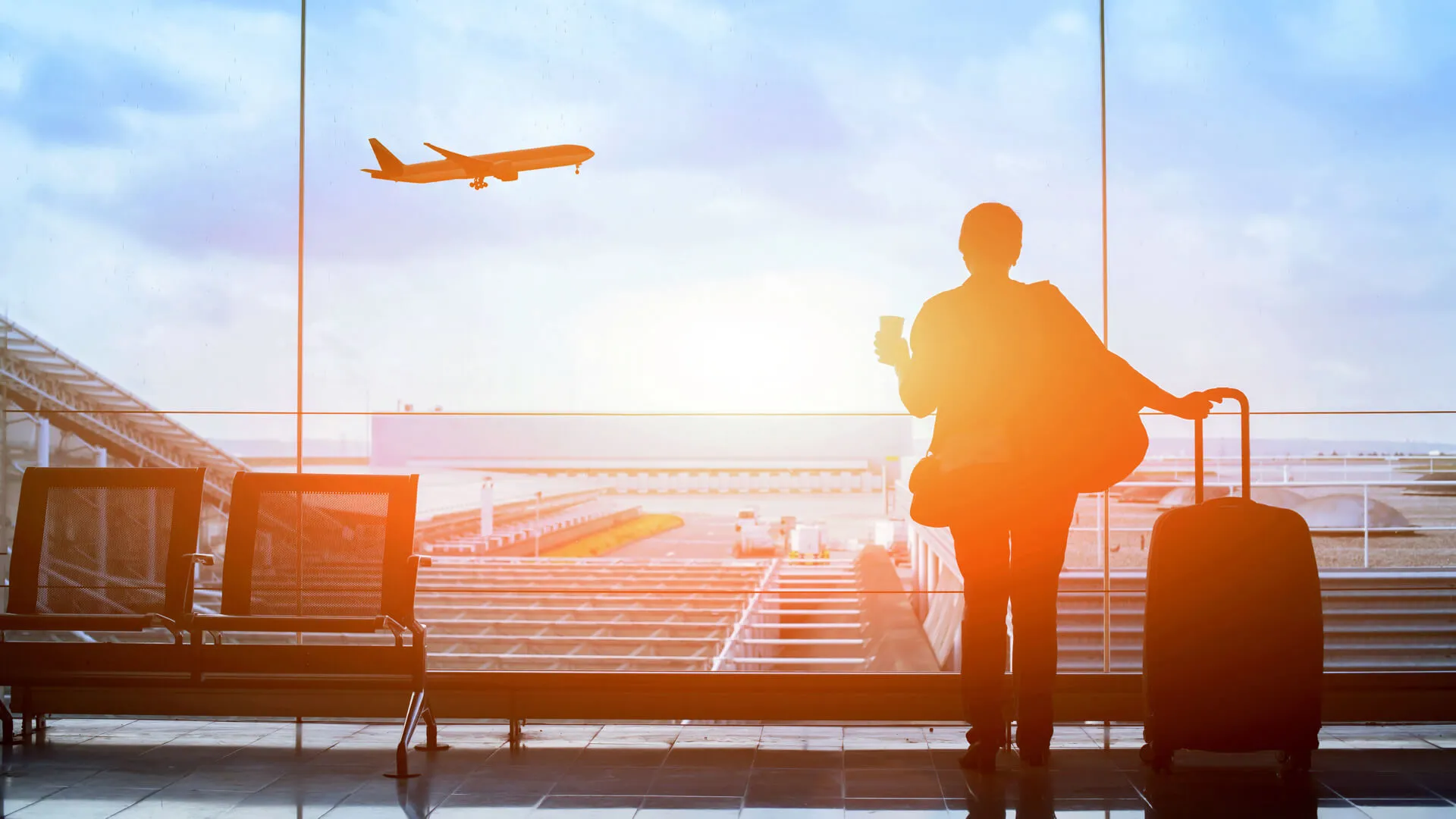 With high demand driving up airline ticket prices, holiday travel can be pricey. But you can still save money even if you put off booking your flight until the last minute. According to data compiled by airline ticket shopping portal CheapAir.com, your departure and return dates have a significant impact on the price you pay for your tickets.
Planning your trip around cheaper travel days can help make up for booking late, especially if you have rewards from a travel credit card that can drive your ticket price down even more. If you're planning last-minute holiday travel, click through to learn when exactly is the best time to fly to save money.
December 16
Although ticket prices fluctuate throughout the fall season, average prices climb nearly 30 percent from September to December as travelers scramble to make last minute reservations. That amounts to about $113 per ticket for Christmas travel you purchase in December.
Official holiday travel starts around Dec. 16, which CheapAir.com considers a "good value" day to depart. A basic economy flight from New York City to Miami departing on Dec. 16 is $165 with a return date of Dec. 19, and that cost increases to about $204 to $207 if your return dates fall between Dec. 22 through Dec. 26.
December 17
Dec. 17 is another "good value" departure day, and you'll have time to get to your destination before prices surge closer to Christmas. You can save on hotels now, too. Yellowstone National Park Lodges, for example, offers several winter package deals, but the prices increase as Christmas approaches. The Winter Adventure Package, for example, is more expensive between Dec. 22 through Dec. 31.
Explore: Winter Wonderlands Worth Your Money
Apply for a New Credit Card
December 18
Tuesday, Dec. 18 is the only "deep discount" day before Christmas, according to CheapAir.com, so it's your best chance to get a heavily discounted rate on holiday travel. Maximize the savings by staying 10 days — if you can swing it — the cheapest Christmas flights leave on the Dec. 18 and come back on Dec. 28.
Make the most of that 10-day stretch by traveling to a location that's too far or too exotic to squeeze into a weeklong vacation. India, for example, has good weather this time of year and rates are low. You can get roundtrip airfare from New York City for $1,964 and pay just $88 per night at the five-star Le Meridien Kochi hotel.
December 19
You won't save as much flying on Dec. 19 as you'd save the day before, because after Dec. 19, prices shoot right up. Your next chance for a discounted rate doesn't come till Dec. 24, which is cutting it close if you're looking forward to a special Christmas celebration.
Granted, Dec. 19 might be a little early for travelers who don't have a lot of time off of work. But considering that prices begin to climb on Dec. 20 and peak on Dec. 21 and Dec. 22, it might be worth taking an extra day or two off work.
December 24
Christmas Eve is another "good value" day, with airlines cutting rates by an average of $76 per ticket compared to prices on Dec. 22, which is a busier day for holiday travelers.
Las Vegas is a great destination for budget-minded travelers who don't mind spending Christmas Eve in the air. Quotes for roundtrip airfare from New York City departing on Dec. 24 start at $401 with a Dec. 28 return date.
Find Out: The Best and Worst US Vacation Cities for Your Wallet
Apply for a New Credit Card
December 25
Heading out to your destination on Christmas Day is one of the biggest money savers of holiday travel. Although not ideal for some, if your trip is a short one, catching an early flight out might get you where you're going early enough in the day to still enjoy the festivities. For example, an early morning flight departing on Christmas day from Los Angeles to Denver costs just $242 with a Dec. 31 return date, according to CheapAir.com price quotes, and you can be on the ground in time for breakfast.
December 28
Choosing Dec. 28 as a return date will land you that maximum discount if you were able to swing a Dec. 18 departure. Alternatively, flying home on this day can ease some of the pain you might be feeling if you have to depart on one of the highest-fare days, such as Dec. 21 or Dec. 22.
As for departing flights, Dec. 28 is a great day to head out for a New Year's jaunt. Plenty of ski resorts offer package deals during Christmas week. The Inn at Jackson Hole, for example, offers a three-night package for two adults and two children for $1075, marked down from $1654, according to a Snowpack.com price quote.
December 31
Saving the partying for New Year's Day pays off when it comes to airfare. In fact, New Year's Eve is the least expensive day for your trip. Heading home even a day earlier bumps your fare up into the "a little pricey" category, according to CheapAir.com.
You can time your travel so that you get two midnights to celebrate if your trip takes you across the International Date Line. Roundtrip airfare from Los Angeles to Fiji that departs on Dec. 24 and returns the evening of Dec. 31 costs about $2,000. You'll lose a day crossing the Date Line heading west, and gain one when you cross back heading east.
Apply for a New Credit Card
January 3
Staying put for a couple of days after you ring in the New Year reduces the cost of your return flight by an average of $60 per ticket. You'll pay a premium for flying home on New Year's Day, and prices peak on Jan. 2 so the longer you can wait it out, the more you'll save.
How to Get the Most Out of Your Holiday Travel
Whatever day you travel, you'll get more bang for your buck if you use a rewards credit card to book your flight, especially if you're headed overseas. In addition to the money you save by using points to pay for your ticket and the points you earn on your travel purchases, rewards credit cards provide other important travel benefits that can cost you a premium if you pay out of pocket — for example, some cards might offer lost luggage reimbursement, medical and legal emergency assistance, roadside assistance and rental-car and travel insurance, potentially saving you major headaches as well as cash.
Disclaimer: All pricing information is according to CheapAir.com unless otherwise noted. Prices listed here are examples and are accurate at the time research was conducted. Costs are subject to change.