How Do Airlines Actually Price Tickets? Learn to Save Big on Your Next Flight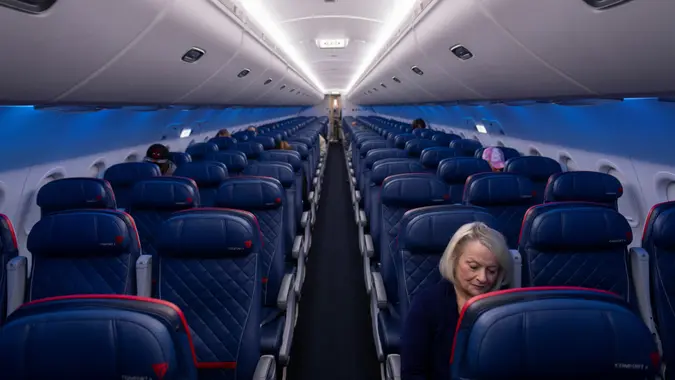 Joel Carillet / Getty Images
Airfare pricing can seem like a mystery. One moment, a ticket is priced at a premium, and the next, it's available for a fraction of the initial amount.
This perplexing system has roots in a combination of advanced algorithms, industry strategies, and market demands. By understanding the inner workings of airline ticket pricing, you can unlock savings on your next journey.
1. The Basics of Airfare Pricing:
Yield Management: Airlines employ a dynamic pricing model known as yield management. This system adjusts prices in real-time based on demand, competitor prices, and other external factors.
Booking Classes: Each flight has various booking classes or fare buckets. Each class has a different price, with first-class being the most expensive and economy being the least.
Operating Costs: Fuel, crew salaries, aircraft maintenance, and airport fees all play into ticket pricing.
2. External Factors Affecting Pricing:
Time of Booking: Tickets are generally more expensive when booked close to the departure date. This is because last-minute travelers, often business professionals, are less price-sensitive.
Seasonality: Expect higher prices during peak travel seasons like summer vacations or major holidays.
Route Competition: Routes serviced by multiple airlines often have competitive prices, as carriers vie for passenger loyalty.
Economic Conditions: Economic downturns can lead to decreased demand, potentially resulting in lower ticket prices.
3. Unpacking The Myths:
Midweek Bookings: It's a common belief that tickets are cheaper when booked on a Tuesday or Wednesday. While there's some truth to this due to fare adjustments, the savings are not guaranteed.
Private Browsing: Some claim that airlines track search history and hike prices accordingly. However, the impact of using private browsing modes on ticket prices is inconclusive.
Make Your Money Work for You
4. Tips to Save on Your Next Flight:
Flexibility: Being flexible with travel dates and times can open up opportunities for better deals.
Use Fare Comparison Sites: Platforms like Kayak, Skyscanner, and Google Flights aggregate fares from various sources, helping you find the best deals.
Set Fare Alerts: If you have a particular route in mind, set fare alerts to be notified when prices drop.
Consider Alternate Airports: Sometimes flying into a less popular airport, slightly farther from your destination, can be cheaper.
Join Frequent Flyer Programs: These programs offer benefits like free checked bags, priority boarding, and even fare discounts.
Book in Advance: While not always the case, booking several weeks or even months in advance often secures a better price.
Airline ticket pricing is a complex system influenced by myriad factors. However, armed with knowledge and a flexible approach, you can navigate this system efficiently, ensuring maximum savings on your next airborne adventure.
Editor's note: This article was produced via automated technology and then fine-tuned and verified for accuracy by a member of GOBankingRates' editorial team.
More From GOBankingRates