8 Insider Secrets to Land a Free First-Class Ticket Upgrade
Using these insider tricks, you can upgrade to a first-class flight for free.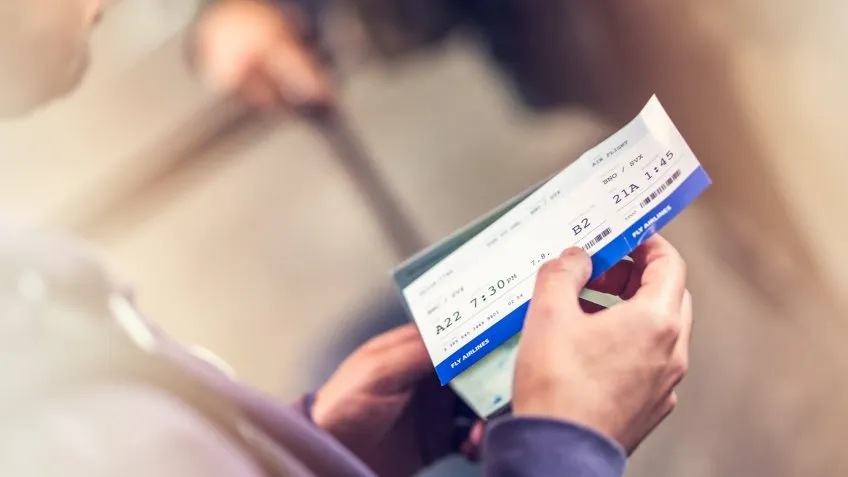 vm / Getty Images
We all do it when we walk past the first-class passengers on our way to our cramped coach seats. We think to ourselves, "Wouldn't it be great to be sitting there?" Better yet, wouldn't it be great to get into first class for free?
"I feel that the first-class upgrade is like a unicorn at this point," Suzanne Wolko, frequent traveler and blogger at PhilaTravelGirl, said. "The elusive first-class upgrade is something I'm still hoping to hit ... like the lottery."
Landing an upgrade might be as likely as winning the lottery, but what can travelers do to increase their odds? Read on and follow these insider secrets to get a free upgrade to first class.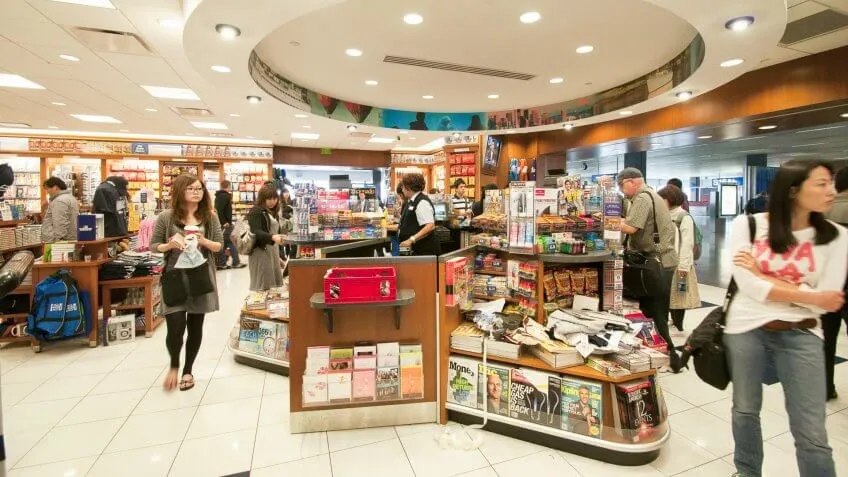 CRS PHOTO / Shutterstock.com
Cash In On Your Credit Card Miles
For the most part, no matter how many tricks you use, there are no absolute guarantees that you can get a free first-class flight — except for this trick, that is.
Next time you apply for a credit card, find one that offers airline rewards. With these rewards programs, dollars that you'd be spending anyway translate to miles, which you can use to snag exactly the seat you want, gratis.
It takes time and lots of purchases, but free resources like frequent flyer blog BoardingArea can help you spot deals that really pump up your mileage count. Be sure to take advantage of big points bonuses that some cards offer at sign-up.
You can use sites like Plusgrade to score a cheap first-class flight, or you can go with smart credit card usage to score a free one.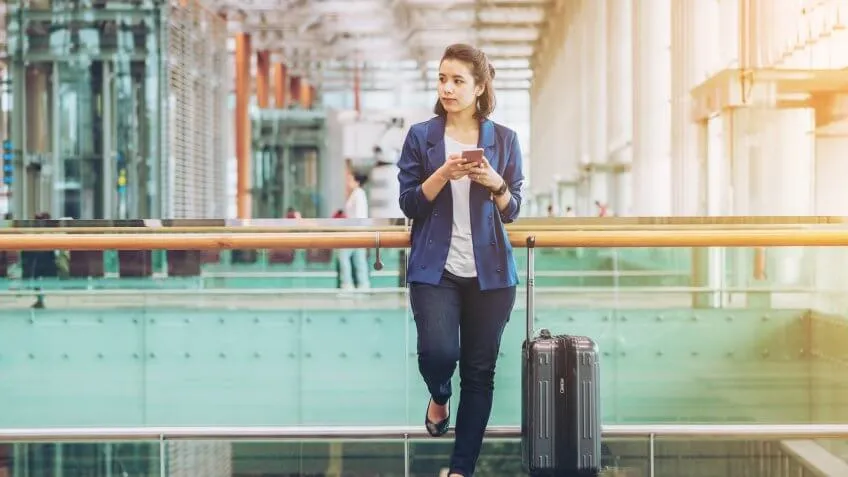 Blue Planet Studio / Shutterstock.com
Go Solo
This one's simple. You're far more likely to get a seat bump if you're flying solo, according to Inc.
For each person you add to your party, your chance of getting upgraded goes down exponentially. Getting a free upgrade is like seeing a beautiful and rare unicorn, and you most definitely shouldn't expect to see three unicorns in the same day. Same thing here — chances are very slim that you'll be given two or three free first-class seats in a row, so keep both your expectations and the size of your party in check.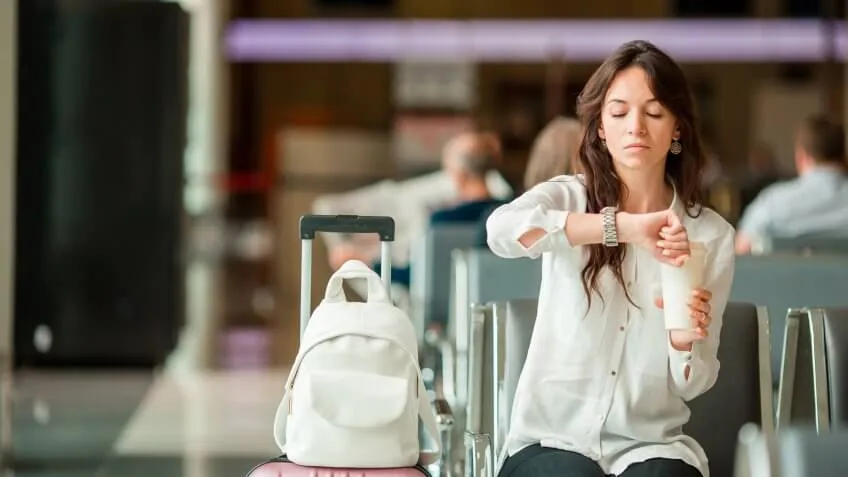 TravnikovStudio / Shutterstock.com
Perfect Your Timing
Scoring a free first-class upgrade is often a matter of a whole lot of little variables — mixed with a healthy knowledge of airport secrets — lining up just right in your favor. It's kind of like winning the "right place, right time" lottery.
Unlike scratch-off lottery tickets, you can at least give the fates a hand in the "right time" department. Avoid flights packed with business travelers, who tend to occupy many first-class seats. Instead of flying on weekday evenings, shoot for mid-day, holiday and weekend flights. Be sure to show up early for your flight to catch the eyes and curry the favor of the agents at the gate.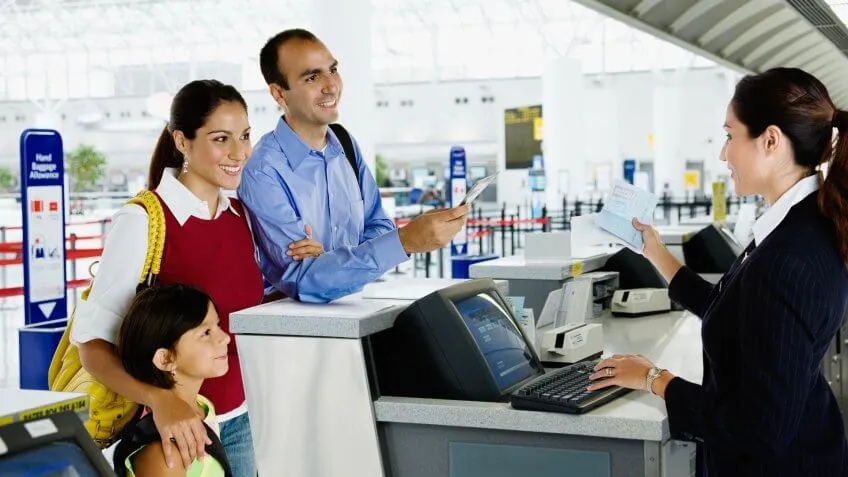 Jon Feingersh / Getty Images
Become a Frequent Flyer
You don't have to have a credit card rewards program that racks up miles to take advantage of frequent flyer perks. Most major airlines offer frequent flyer programs or loyalty clubs with free online registration.
These programs pack plenty of perks, too, including discounts on car rentals and hotels, and the ability to earn miles by shopping at partner restaurants and retailers. As you accrue miles, you can spend them on flights, but you can also typically have the option to spend them on upgrading your existing flight to a first-class experience. More than that, just being a part of the loyalty program often gives you a leg up when the flight crew is looking for candidates to bump to first class.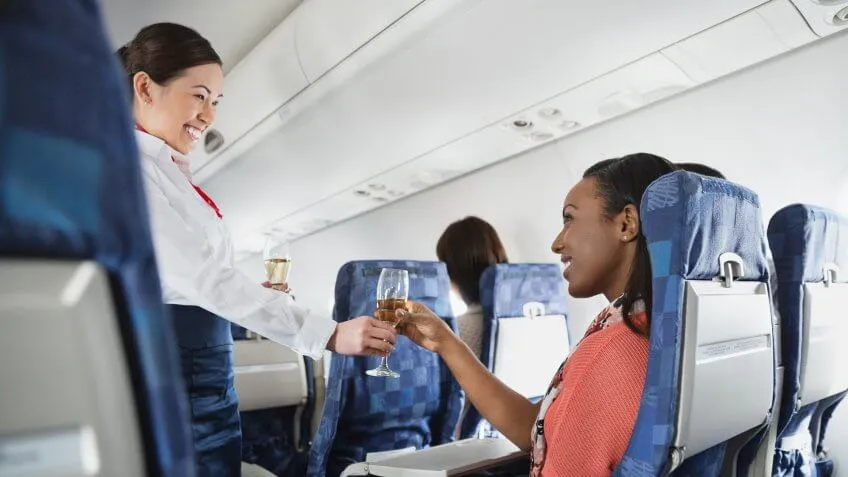 Hero Images / Getty Images
Make It Special
You've got to be a little sly about this one, but if you're smooth enough to work it, you can really work it.
It pays to be friendly with the flight staff. Not overbearing or creepy, just pleasant — like Han Solo said, "Fly casual." If it just so happens that you can slide in a mention of the fact that you're flying to your kid's graduation or it's your birthday, honeymoon or any other sort of Officially Big Day, it definitely doesn't hurt your chances of scoring a first-class flight.
"Bring a little gift for the gate agent, like a box of chocolates, to thank them for their service before the flight takes off," said Lindsey Epperly, a luxury travel consultant and owner of Epperly Travel. "You'd be surprised how far a little gesture like this goes!"
The worst-case scenario: You might get a free drink out of it.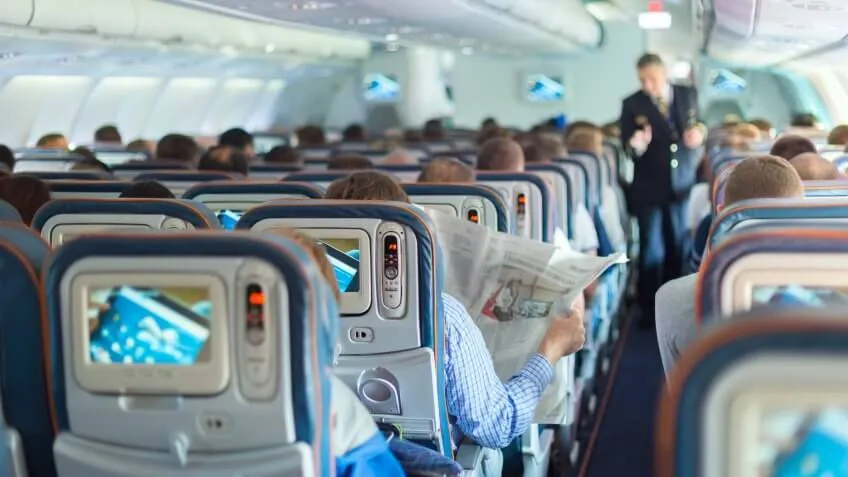 Matej Kastelic / Shutterstock.com
Know Your Seats
We've all pored over dozens of airline seating charts, scouting out window seats and bathroom proximity. But next time you're planning your trip, keep an eye out for something else: The number of premium seats on the plane.
Every frugal traveler wants to see rows and rows of cheap seats, but this trick boils down to simple math, really. The higher the ratio of premium-to-economy seats, the greater your chances of scoring a free upgrade, according to Bloomberg. So make sure to stack the odds in your favor before you click that "Purchase Ticket" button.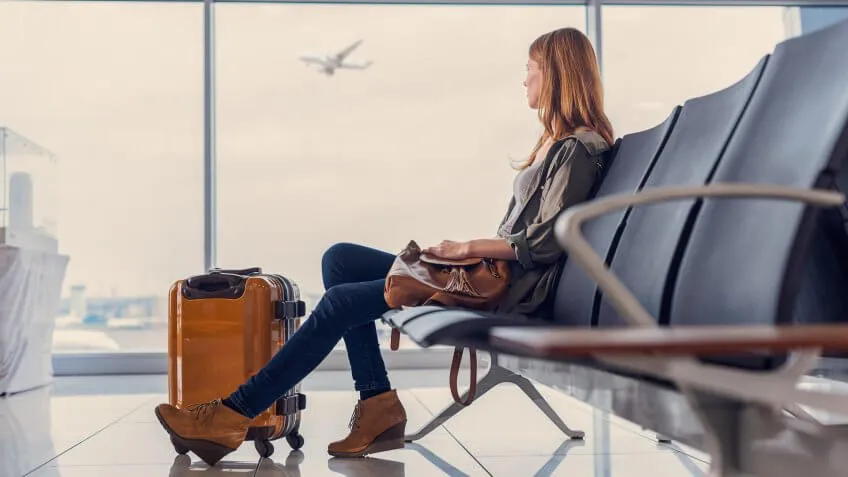 Olena Yakobchuk / Shutterstock.com
Be a Volunteer
Sometimes, karma smiles on you and being a good person pays off. Case in point, when the gate agents ask if anyone is willing to give up their seat on the flight, you might just want to shoot that hand up in the air.
Though you'll experience a delay and a slight shift in plans, you might be rewarded with a free karmic boost to first class. Make a little room for someone else, get a little more room to stretch your legs. Flexibility really can pay off.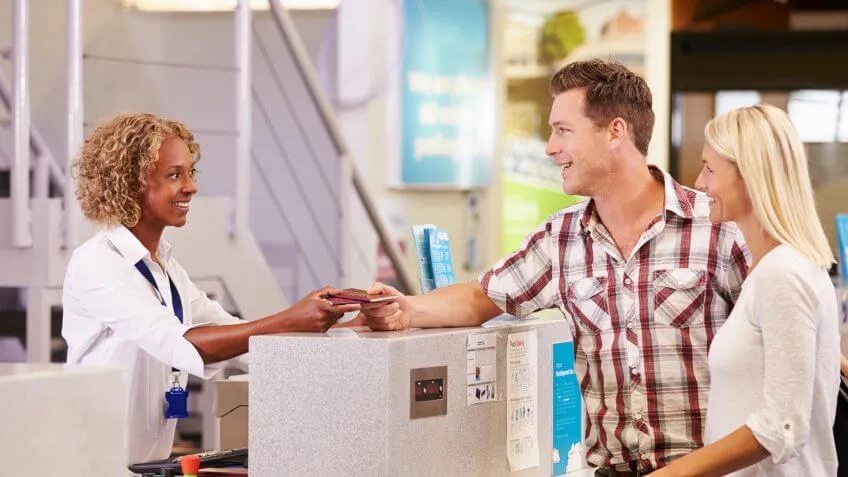 Monkey Business Images / Shutterstock.com
Try Asking
Take a breath from all that first-class scheming and try something simple: If you want an upgrade, try asking for one. Don't push it — just politely mention during check in that if there are any upgrades available, you'd love to be considered.
To increase your chances, be sure to dress presentably. Think business casual — the cabin staff doesn't likely want to fill the first-class section with Crocs and cut-offs. And for a tip that applies just as much to everyday life as it does to snagging a free upgrade, stick to a simple credo: Be nice. Like bees, you can't catch cabin crew with vinegar. Better break out the honey.
Up Next: See How the Elite Fly the Friendly Skies
Mark Evitt contributed reporting to this article.