10 Best Manilla Alternatives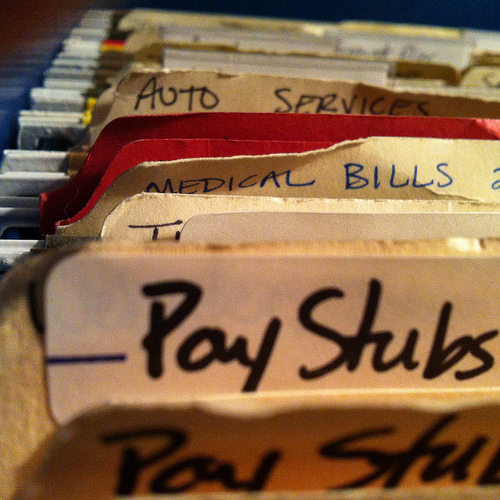 On May 9, there was a collective outcry as users of the popular bill-pay service Manilla read the blog post announcing that the company will be shutting down June 30. Some were so dependent on Manilla to manage their bills that they begged the company to let them pay for the service that had always been free in the hopes it would keep the company running.
No dice. As of today, June 30, the site will no longer accept new documents or retrieve new data. All existing information will continue to be stored by Manilla until September 30, when it will be destroyed, per TechCrunch. Faithful users will have to find other alternatives to manage their money and bills online; to aid in the transition, we've rounded up a list of the best Manilla alternatives — and there are quite a few out there.
Related: 10 Best Free Apps for Managing Your Bank Accounts
Best Alternatives to Manilla
MyCheckFree
The oldest bill-pay service we know of, MyCheckFree has been around since 2001 and has one of the largest bill retrieval bases. You don't have to sign up to know which companies accept payments through the service, a very nice bonus — just click the tab labeled "Which Bills Can I Pay?" to see the list. Additionally, an "Emergency Payments" option lets you make last-minute payments to participating billers.
Although MyCheckFree does not charge for the service, the biller might assess a fee for same-day or credit card payments. Like Manilla, it will store your statements for at least six months, letting you access them from a central location. Of all the Manilla alternatives, MyCheckFree offers the most detailed information about its service up front, without making you sign up first.
MoneyStream
This money organizer does everything Manilla did — and, best of all, MoneyStream offers a conversion tool for Manilla users, making the transition effortless. Additionally, MoneyStream provides alerts when something on your bill stands out as unusual, so you can stay on top of your accounts' safety.
MoneyStream is accessible via your computer, phone or tablet. The service even has its own YouTube channel with tutorials to help you get started.
doxo
Doxo is a household paperless document organizer and bill-management service. You can control your documents, storing them on your computer or backing them up to the cloud, as well as manage your bills from your mobile phone through doxo's app, available on Apple, Google and Amazon devices. Receive statements directly from participating billers, store important documents and access account information, all in one location.
The Shortlist: Other Useful Manilla Alternatives

Several other services exist that help you manage your bills, but not all provide all the features that Manilla had, such as:
Storing statements
Sharing statements with others
One-click access to bill payment sites
Receiving bill reminders
Accessing bills on your computer
Pros and Cons of Manilla Alternatives
Finovera: Offers document storage and budgeting, but no bill pay or bill sharing — though you do get one-click access to your bank's bill-pay program, as you did with Manilla.
Enfold: Primarily a document storage system. Offers no bill pay or bill reminders.
Mobilligy: The perfect alternative to Manilla if you don't mind being limited to mobile access only. No desktop access or bill sharing.
Check: Like Mobilligy, great if you're always using mobile devices — similar functionality.
Wave: This is more of a budgeting and money management app. Upload your statements, track your investments, and create and maintain budgets.
BillGuard: Less of a bill management service and more of a bill security system to prevent incorrect charges and extra fees. There is no statement storage, bill pay, bill share or bill reminders
Mint: Much like Wave, Mint lets you budget and manage money, but there is no statement storage, bill pay or bill share. As a bonus, Mint offers a well-respected personal finance blog.
At least one of these Manilla alternatives will offer the money management tools you want, along with an interface that works for you.
Photo credit: C x 2