10 Types of Insurance That Are a Complete Waste of Money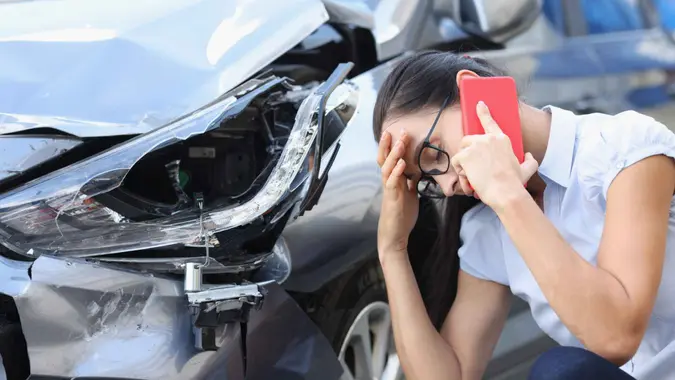 megaflopp / Getty Images/iStockphoto
In the realm of financial security, insurance plays a pivotal role. However, not all insurance policies are created equal, and some might just be draining your finances without providing substantial benefits.
Here are several types of insurance that could be considered a complete waste of money, according to experts.
1. Life Insurance After Retirement
Geoffrey Owen, a CFP at Front Porch Financial Advisory, pointed out that life insurance may not make sense after retirement, especially for those with little or no debt and substantial retirement assets. "The need for it depends on your age and financial situation," said Owen, per AARP.
2. Final Expense Coverage
These policies are heavily advertised to people over 50 — but David Haas, a CFP at Cereus Financial Advisors, argued that term life insurance could be a cheaper option with far greater coverage for those who are relatively young and able to pass a medical review, as AARP detailed.
3. Cancer and Other Disease Insurance
Haas also mentioned that cancer and hospitalization insurance can be a waste of money when compared to better health insurance. "Excellent health insurance is essential," he emphasizes, noting that specific disease insurances are not replacements for comprehensive health coverage.
Make Your Money Work for You
4. Life Insurance for Children or Grandchildren
As relayed by AARP, George Gagliardi, a CFP at Coromandel Wealth Management, raised a pertinent question regarding life insurance for children: "Your children are not sources of income, so why do you need to insure them?" He suggests that such insurance is often sold as term insurance, which has no cash value, and may not be necessary.
5. Disability Insurance as You Age
Seth Benjamin Mullikin, a CFP at Lattice Financial LLC, observed that people often carry disability insurance longer than they should, as this insurance pays only until age 65. "The number of years that you could collect from it after a disabling injury or illness decreases over time," Mullikin noted.
6. Mortgage Life Insurance
This type of insurance may sound reasonable, but it is narrow in scope and may not provide additional financial benefits to your loved ones, unlike a life insurance policy, which may also be less expensive.
7. GAP Insurance
Guaranteed Asset Protection (GAP) insurance pays the difference between the amount allowed for the total loss of a vehicle and the amount owed on a loan or lease. However, the benefits may not always justify the costs, especially as the value of the vehicle depreciates. "If you put less than 20 percent down and chose to pay it off over a long period — say, five years — then GAP insurance may make sense," AARP writer Patricia Amend suggested.
Make Your Money Work for You
Buying Bad Insurance Policies Can Hurt Your Budget
Paying for insurance you don't need can significantly drag your budget down. Leslie Tayne, a debt-relief attorney at Tayne Law Group, observed that one of the most common ways people get into financial trouble is through unnecessary spending on insurance products that are not essential for most people, per CNBC.
"This is one that often goes overlooked because many often think the more insurance, the better," Tayne said. "But certain forms of insurance are just not necessary for most people and can lead you to spend unnecessarily." She gestured toward travel insurance, collision insurance on old or heavily depreciated vehicles and rental car insurance as areas where consumers often overspend.
Editor's note: This article was produced via automated technology and then fine-tuned and verified for accuracy by a member of GOBankingRates' editorial team.
More From GOBankingRates