From $25 to $1 Million: The Smartest Campaign Donations for Your Budget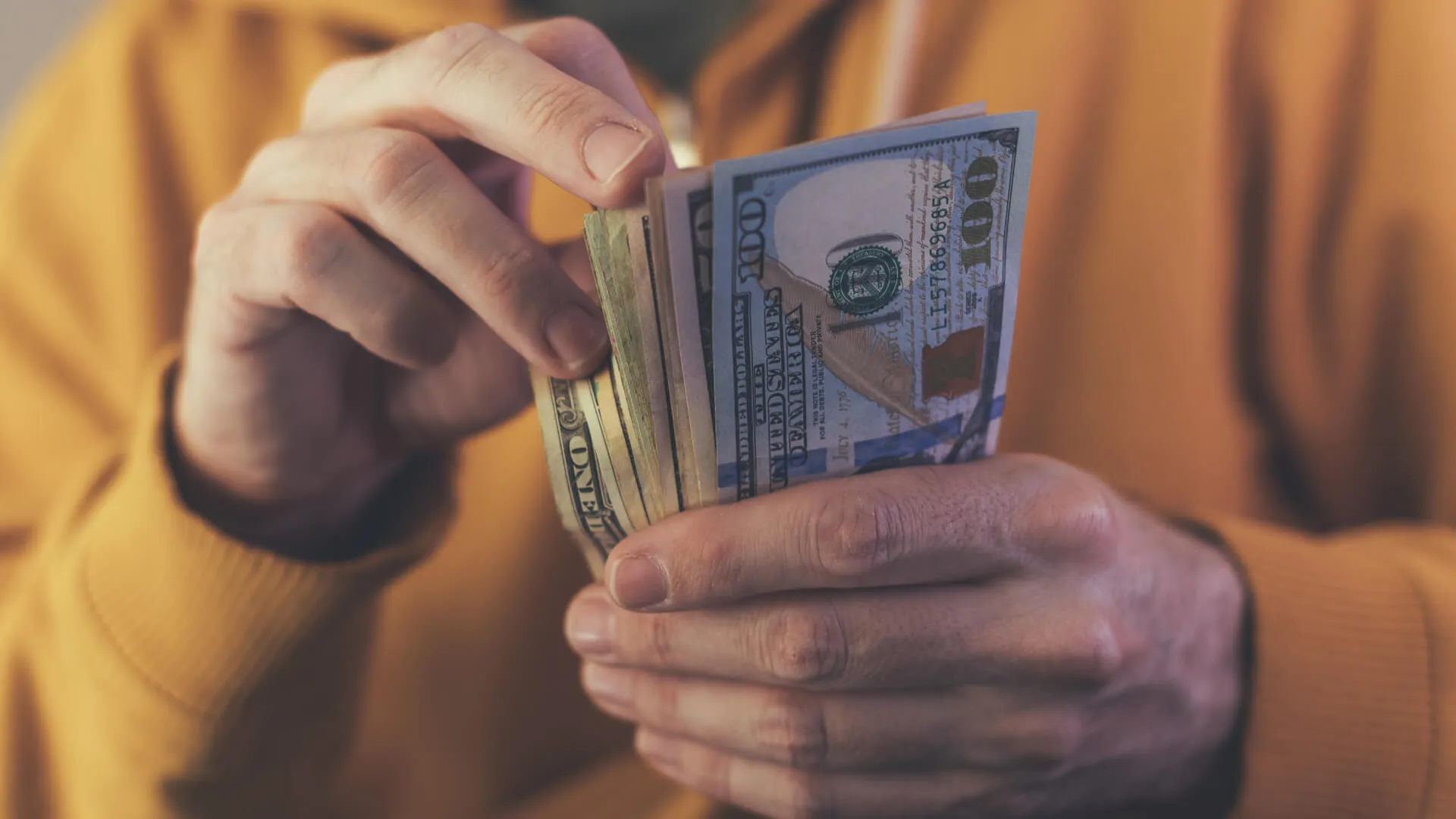 We're in the final countdown to the 2020 U.S. presidential election, and it's just about impossible to get through a day without seeing an ad pleading that you vote for that guy (or rather, definitely not for that guy). Campaign volunteers are calling and texting like mad in an effort to reach voters, and even door-to-door canvassing — controversial this year because of the coronavirus pandemic — is happening to an extent. 
Aside from asking for your vote, many of these volunteers will be asking for you to reach into your wallet. If you don't have much money to spare, you might wonder how your donation can make a difference. If you have $25 to give, is donating it to Act Blue or the Trump campaign really the most politically impactful way to use that money? 
The answers to these questions come down, in part, to knowing your goals and what you want to accomplish. Here's a look at how you can help make a difference, whether you're giving $25, $100 — all the way up to $1 million.
Last updated: Oct. 6, 2020
Issue: Healthcare; Budget: $25 
The global pandemic has shone a stark spotlight on the healthcare crisis in the U.S, with coronavirus-related medical bills devouring savings and leaving people in massive debt.
Both Biden and Trump have plans of attack. To put it very simply: Trump intends to dismantle the Affordable Care Act — also known as Obamacare — the first goal of which is making health insurance available to more people; while Biden wants to protect and build on it. Which party you donate to here depends on your values around healthcare policy, but it could be smarter to give $25 to a healthcare-related PAC in your state (an example being OAAPN, focused on legislation in Ohio, or even a specifically healthcare-focused organization like America's Essential Hospitals).
Make Your Money Work for You
Issue: Gun Regulation; Budget: $100
Democratic nominee Joe Biden has said that if he becomes president he will work toward enforcing gun laws. As such, a donation to him would be going toward a push for gun control — but in a rather watered-down way that certainly doesn't directly impact guns as a business in all 50 states.
The smarter way to spend your $100 is in the form of a donation to an organization working against gun violence. You might consider sending $50 to the Brady Campaign to Prevent Gun Violence, which is aiming to reduce gun violence by 25% by 2025. Another $25 could be sent to Giffords, an advocacy and research organization promoting gun control, and the remaining $25 to Everytown for Gun Safety.
Issue: Gun Rights; Budget: $250
If you're passionate about protecting the individual citizen's right to keep and bear firearms, then a gun rights advocacy group is for you. A donation of $250 could be put to the largest and most formidable of them all: the National Rifle Association (NRA), one the most powerful special interest lobby groups and an avid supporter of the Trump administration.  
Issue: Pro-Life; Budget: $500
Since the 1973 U.S. Supreme Court ruling in Roe v. Wade, Americans have a constitutional right to an abortion. But according to a 2020 poll by Gallup, 46% of U.S. adults identify as pro-life when it comes to the matter.
In 2016, President Trump pledged to appoint justices to the Supreme Court who would overturn Roe v. Wade, though he's been less straightforward on the matter as of late. New Supreme Court nominee Amy Coney Barrett does seem keen on restricting access to abortion, as do other conservative judges — so you might not have to spend a dime to see the emergence of stricter regulations on the right to choose. But if you have $500 to spend on this incentive, you might send $125 to the PAC Women Speak Out, $125 to the Life Legal Defense Foundation, $125 to Heartbeat International and $125 to Black Americans for Life.
Make Your Money Work for You
Issue: Pro-Choice; Budget: $1,500
The right to an abortion is still in effect, but it is in peril due to the state of the Supreme Court. As has become the norm for Democrats, Biden is pro-choice and would look to keep abortion safe and legal in the U.S., so donating to him would be a donation to uphold Roe v. Wade.
But your money is more urgently needed by organizations that are pushing back against abortion restrictions that have already gone into effect in a number of states, such as the ACLU. Of your $1,500, donate $500 to the ACLU and $1,000 to Planned Parenthood, which has stated that abortions can cost up to $1,000; so in a way, you're covering the cost of at least one person's legal medical procedure.
Although it should be noted that Planned Parenthood provides affordable medical care to people who need it most — especially lower-income women — and much of that medical care doesn't include abortions.
Issue: Climate Change; Budget: $5,000
The effects of climate change are weighing heavily on our planet, causing loss of sea ice, rising sea levels and unrelenting heat waves, among other things. The need to address climate change is beyond urgent, with the Intergovernmental Panel on Climate Change (IPCC) reporting in 2019 that emissions of carbon dioxide need to be cut by 45% from 2010 levels by 2030 in order for us to save the Earth.
ActBlue enables donors to give their chosen amounts to any of the 23 Democratic candidates in tight races who are fighting climate change. You can give $100 to each of the 23 candidates and still have $2,700 left of a $5,000 budget. You might then send $1,000 to the Climate Emergency Fund, $1,000 to 350.org and $700 to Greenpeace.
Make Your Money Work for You
Issue: Wildlife Conservation; Budget: $20,000
Wildlife is increasingly endangered due not only to climate change, but to factors like pollution and loss of habitat. 2020 has been a particularly devastating year for animals, with nearly 3 billion animals killed or displaced by the Australia wildfires alone.
The politics around wildlife conservation are tricky, and though research has shown that Democrats value conservation more than Republicans, they're not always the best advocates of wildlife. You might want to take your $20,000 and direct it to independent organizations like the World Wildlife Fund (WWF). If you'd rather divvy it up, send $10,000 to the WWF and issue ten $1,000 payments to organizations in states that have been hurt by wildfires or other natural disasters.

Issue: Poverty; Budget: $50,000
The United States may be a first world country, but there are millions of people living below the poverty level. The Urban Institute projects a 2020 annual poverty rate of 9.2%, or 29.3 million people.
Poverty arises from deeply systemic issues including lack of education, inability to access childcare, along with gender and racial inequality. Through ActBlue, you can donate to Poverty Matters; a $10 donation can pay for a blanket and two pairs of socks for a person who does not have shelter. So, you could technically help 5,000 people out with these essential needs by sending your $50,000 there, but it's potentially smarter to give to organizations working specifically among the poorest people.
Giving $50,000 to a nonprofit working in Native American reservations would be an incredible use of this money. Helen Oliff, director of communications at Partnership With Native Americans (PWNA), told NBC News that less than 1% of charitable donations go to Native causes in the U.S.
Make Your Money Work for You
Issue: Education; Budget: $75,000
The COVID-19 pandemic has had a dire impact on education and thrown even more disparity onto an already unequal landscape. According to data from OpenSecrets.org, education PACs contributed $808,110 to the Democrats and the GOP, favoring the latter by 50%. So, if history repeats and you favor GOP strategy to tackle education, you should donate to a PAC such as Bridgepoint Education or DeVry. Otherwise, there are plenty of nonprofits that would put your $75,000 to incredible use.
To help a range of folks at all ages and areas, donate $10,000 to Academy of Hope Adult Public Charter School, $10,000 to the Arkansas Single Parent Scholarship Fund Program, $10,000 to the Chicago Public Education Fund, $10,000 to AnitaB.org and carry on spreading the love until you reach $75,000. You could also bypass the system entirely and give the money to the candidate you support vying for a seat on your city's school board.
Issue: Food Security; Budget: $100,000
According to the U.S. Department of Agriculture, 10.5% — or 13.7 million — of U.S. households faced food insecurity in 2019, while over 6% (8.3 million) had low food security. And that was before the coronavirus.
Food banks have been overwhelmed with demand during the pandemic. The Coronavirus Food Assistance Program was recently expanded by the USDA, which is good news for farmers and ranchers who've been hurt by the pandemic, but the issue of food security spans well beyond the production phase. Every $1 that goes to Feeding America provides at least 10 meals to families in need. Cut them a check for $100,000 and you've fed hundreds of thousands of families and qualified for a sweet tax write-off.
Make Your Money Work for You
Issue: Disability Rights; Budget: $150,000
The Americans with Disabilities Act (ADA) was enacted in 1990, and while that prohibits discriminating against folks with disabilities  — be it on the job or on the bus — people with disabilities are still dealt disadvantages by society. The best way to contribute a sizable donation of $150,000 is to pour the money into local politicians who have a plan for advocating for people with disabilities.
In a July article for Forbes, disability activist and writer Andrew Pulrang wrote, "The laws exist, but must be prioritized, especially at the local level where designs are started and approved." If you have a list of local candidates that you feel care about disability, give them the $150,000. If you'd like to make a broader impact, look into smaller organizations working deeply in various communities like the Autistic Women & Nonbinary Network, Helping Educate to Advance the Rights of Deaf Communities (HEARD), American Association of People with Disabilities and Respect Ability.
Issue: #MeToo; Budget: $200,000
The #MeToo movement, which went viral in 2017 nearly a decade after activist Tarana Burke launched it, continues to flourish all over the world — including, most recently, in Egypt. But movements need money. In 2018, sexual assault survivor Sarah Sherman founded Vote Me Too, a PAC focused on electing women officials. For #MeToo advocates, putting women in positions of political power is important work; especially given that in 2019, the proportion of women in state legislatures was a measly 28.9%. 
Donating $200,000 to this PAC could be a savvy move, and certainly a welcome one — according to OpenSecrets, it's received almost no money in 2020.
Issue: LGBTQ+ Rights; Budget: $300,000
Building and protecting LGBTQ+ rights is still an issue that demands attention — even with many LGBTQ+ executives climbing the ladder — and financing. There are a few PACs who could use your support.
Consider donating $100,000 to the Equality PAC, which uses funds to get openly LGBTQ+ individuals in office. You could donate another $100,000 to the LGBTQ+ Victory Fund, which also focuses funds on LGBTQ+ candidates. Your remaining $100,000 might best be split four ways between the Center for Black Equity, The Trevor Project, Trans Lifeline and the Ali Forney Center.
Make Your Money Work for You
Issue: Immigration; Budget: $400,000
There is intense conflict in the U.S over immigration reform, and there's little common ground between the presidential nominees around policy. The Trump administration wants to continue to tighten regulations around immigration, while Biden looks to relax them.
Since immigration is an inherently national issue, sending money straight to either party — depending on your values — isn't a bad plan, but it may not be the wisest money move in the long run. This is a deeply bipartisan issue, so if you'd like to see immigration tightened, pour your money into the most conservative candidates across the board. If you want to see more open immigration policy, give the funds to a pro-immigration PAC like Immigrant's List.
Issue: Black Lives Matter; Budget: $500,000
America has a long history of racism, and unfortunately that history is not over. The Black Lives Matter (BLM) movement seeks to bring justice, healing and liberty to Black Americans, primarily in response to police brutality.
Frankly, neither presidential nominee is ideal when it comes to BLM, though Biden is absolutely considered superior to Trump on the matter, who called BLM "a symbol of hate." Here's how to allocate a $500,000 donation to support BLM: Go straight to the source by donating $200,000 to your local BLM chapter, then give $1,000 to each of the bail funds across the 50 states. There appear to be 106 regional funds in the U.S, so that comes to $106,000, leaving you $194,000. Give another $100,000 to the National Police Accountability Project and the remaining $94,000 to the Equal Justice Initiative.
Make Your Money Work for You
Issue: COVID-19 Relief; Budget: $1 Million
If there's one issue we can all agree on, it's that the coronavirus pandemic — which has taken the lives of over 200,000 Americans — has thrown our nation into crisis and whiplashed the economy. Whoever becomes president will have to deal with this multifaceted disaster, but to have an immediate impact, the best thing you can do is support PACs who advocate for COVID-19 relief, as well as nonprofits that are working directly with impacted Americans.
$200,000 to the Collective Political Action Committee

$200,000 to Doctors Without Borders
$200,000 to Direct Relief
$200,000 to Union of Concerned Scientists
$200,000 to a hospital fund in your state such as the United Hospitals Fund in New York

 or UCLA Health in Los Angeles
More From GOBankingRates