52-Week Savings Challenge No. 1: Use an In-Network ATM
March marks the beginning of GOBankingRates' 52-Week Savings Challenge, which teaches struggling savers just how easy saving money can be when you take it one week at a time. Every week of the challenge, you'll save the dollar amount that corresponds with the week you're on (e.g. on week one you'll save $1, on week two you'll save $2 and so forth).
The most you'll need to save during this challenge is $52 on the last week, but by the end of the challenge, you'll have saved an impressive $1,378 to put into your savings account.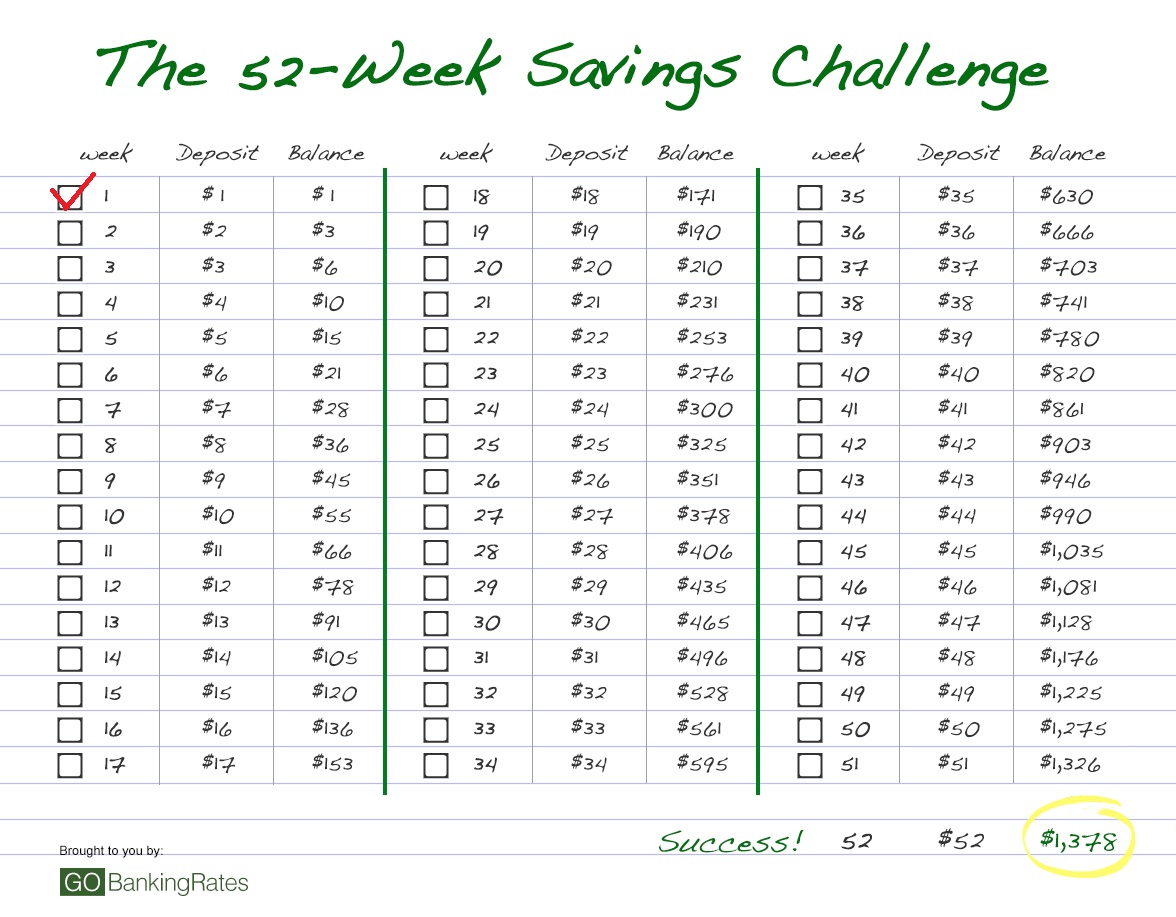 To help you reach your weekly savings goal, GOBankingRates will feature a weekly savings tip to trim your regular expenses. For week one of the 52-Week Savings Challenge, you'll need to save $1, which is as simple as avoiding unnecessary ATM fees.
Related: How to Kick Your Savings Account into Overdrive
Week No. 1: Use an In-Network ATM
There are many ways to save $1 or more on any given week. One effortless way to save a dollar is by dodging out-of-network ATM fees. Instead of withdrawing cash from the closest out-of-network ATM for sheer convenience, take a few extra minutes to plan a trip to your nearest in-network ATM when you need cash.
With ATM fees starting at around $1 and fees at major banks ranging between $2 to $2.50, taking the time to plan ahead when you're at the grocery store, at your bank or by an in-network ATM will help you reach your week-one goal.
Check out the first video in our new 52-week savings series:
Extra Savings Tip: "Using an in-network ATM can save you hundreds in ATM fees. If you're on the go and don't know where to find a surcharge-free ATM, check your smartphone to see if there's an app for your financial institution's ATM network," recommends MONEY Federal Credit Union.