6 Expenses To Keep Out of Your Budget After Returning to the Office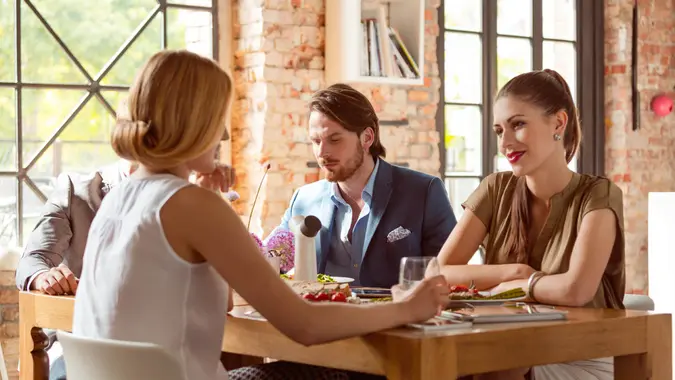 ©iStock.com
Many people enjoyed their two-plus years of working from home due to the COVID-19 pandemic. However, that luxury has come to an end for many, and returning to the office has become a harsh reality. Not only does that mean putting the sweatpants away in favor of khakis or a skirt, but it also means you'll probably be spending more of your hard-earned money.
While an increase in spending is probably inevitable, there is always room to avoid falling into the same bad old financial habits. Here are a few of the expenses that can be avoided when returning to the office.
Coffee Shop Runs
Avoiding the morning coffee run has become a trope in the personal finance community, but if you really want to save some money, it's not the worst idea to avoid them. Or at the very least, make them less common.
Say you spend $5 on your morning coffee. With 250 working days, that equals $1,250 every year — and that assumes you aren't buying that breakfast sandwich that won't stop tempting you.
Not only is making coffee at home cheaper, but it can also be better. You can use your own high-quality coffee beans and make your coffee just how you like it. Or, just settle for the coffee your office provides for free (if you're lucky).
Make Your Money Work for You
Snacks
Snacks can be quite pricey, depending on how you buy them. For example, buying that $2 candy bar from the vending machine may not seem like much. But, vending machines have a much higher per-item cost than you would pay buying similar items from a grocery store.
While it's not bad to do this every now and then, making it a habit can quickly burn a hole in your wallet.
Going out for Lunch
Going out to lunch is another thing that isn't so bad to do occasionally, but if it becomes a habit, it could be a real problem. Although grocery costs are rising faster than restaurant bills, eating out is nevertheless bound to be more expensive than bringing your own lunch.
"Of course, groceries are more expensive too, so use coupon sites to look for savings there," says Trae Bodge, a retail and money-saving expert. "For example, CouponCabin.com has several grocery deals, including $10 off Instacart, $20 off $99+ at Fresh Direct, and 20% off your first purchase, plus free shipping, at Boxed.com."
Bodge also suggested stocking up on items like pre-packed snacks and non-perishables such as pasta and canned goods. And you can save even more if you have a wholesale membership.
Happy Hours
Happy hours might be a nice way to unwind after work, but the costs can add up quickly. Buying just a few drinks can easily cost $20 to $30. If you do that once a week, you could end up spending a couple thousand dollars every year! Instead of weekly, making it a monthly tradition might be a better choice for your wallet — and your health.
Make Your Money Work for You
Commuting Costs
Some commuting costs are going to be inevitable as we return to work, whether it's gas, train or bus tickets, or paying tolls. However, if you can avoid some of those costs, it could be a smart way to cut back on some return-to-work expenses. For example, if your office is within walking or biking distance, perhaps you can consider that instead of driving.
Sure, biking can be tough on those scorching summer days, but no one is saying you can't drive every now and then — it's never all or nothing. Any way you can cut back on those expenses can help.
And if you must buy gas, do what you can to find the best prices, says Bodge. "Gas prices are at record highs, so use apps like Google Maps or Waze to seek out the best gas prices nearby. Google Maps will even map out the most fuel-efficient route."
Websites like GasBuddy will also help you find cheaper gas. Bodge also mentioned that some gas stations give discounts for paying in cash.
Work Clothes
Everyone wants to look professional in the office, and there is nothing wrong with that. However, clothing can be expensive, and buying new work outfits every month can really add up. Instead of buying new clothes from your favorite clothing store all the time, you could consider alternatives.
"Before buying anything new, have a thorough look through your closet," says Bodge. "Then if you still need a few things, think about using a coupon site to look for deals, buying used using online thrift stores, like Poshmark, ThredUp, or the Real Real, for designer items."
You can also check thrift stores or a Buy Nothing group in your area. There are plenty of options if you don't want to buy brand-new clothes frequently. You just have to think outside the box.
More From GOBankingRates