OMG — Can You Believe How Much We Spent in 2020?
We spent a lot on essentials and even nonessentials.
BartekSzewczyk / Getty Images/iStockphoto
The ongoing COVID-19 pandemic has radically altered our way of living — and our way of spending. When the lockdowns began in March, Americans turned in droves to the internet to conduct their shopping. In the first quarter of 2020, U.S. consumers spent $160.4 billion on online retail, according to the Census Bureau of the Department of Commerce. The Department found that in the second quarter of 2020, American online retail soared to $211.5 billion; and in the third quarter, U.S. retail e-commerce sales weighed in at $209.5 billion.
Find Out: How I'm Sticking to a Budget and Spending Less During COVID-19
So, what are we spending all this money on? Data shows we're avidly buying essentials such as hand sanitizer and groceries, but we're also allocating funds toward entertainment and other categories that rank higher on Maslow's Hierarchy of Needs. Here's a look at what we purchased like crazy in 2020, along with a rough estimate of just how much we spent.
Last updated: Dec. 8, 2020
1/10
giggsy25 / Shutterstock.com
1. Groceries 
When the pandemic struck and the lockdowns began, Americans hit the supermarkets to stock up on groceries. Though the first wave of panic shopping passed in spring, consumers are still spending more on groceries than they did before the pandemic. A recent study from LendingTree found that the average weekly grocery spending spiked by 17%, from $163 pre-pandemic to $190. That adds up to $760 a month for 10 months of the year, which amounts to $7,600. Plug in the $163 a week from January and February, which equals $1,304, and we've each spent $8,904 on groceries in 2020.
2/10
mphillips007 / Getty Images
2. Streaming Services 
With movie theaters and other entertainment venues largely shuttered during the pandemic, Americans' devotion to subscription video streaming services intensified — a lot. Cloud tech company Grabyo found that Americans are collectively spending an average of $1 billion a month more on video streaming since January. Entertainment research firm Hub found that more than 25% of Americans added at least one streaming service to their lineup since the pandemic struck. Americans spent $15.9 billion in streaming services in 2019. By Grabyo's numbers, that could be over $27 billion spent in 2020 if the increase holds true for every month.
3/10
ImYanis / Shutterstock.com
3. Alcohol
With bars closed or operating at limited capacity, many Americans have been forced to hit the bottle at home — and this drove liquor stores to see a generous spike in demand. According to Nielsen data for the week ending March 14, grocery and liquor store sales were up 27.6% for wine; 26.4% for spirits; and 14% for beer, cider and malt beverages. Boxed wine was up 53% and 24-packs of beer were up 24%. A TD Ameritrade survey published in May found that Americans have spent an average of $124 on alcohol since the pandemic began. Research from IWSR found that alcohol sales will be down in almost every country in 2020 because of the impact of the pandemic — but not in the U.S., which is forecast to have sales up 2% this year over last. By that math, Americans will surpass the $252.8 billion they poured out on alcoholic beverages in 2019.
4/10
Fly_dragonfly / Getty Images/iStockphoto
4. Our Pets 
Americans have long treated their pets like additional (arguably preferable) family members, but the pandemic kicked our devotion up a notch — or so our bank accounts would suggest. The American Pet Products Association projects U.S. spending on pets (including veterinary care, boarding and grooming services, insurance and products) to reach $99 billion in 2020, up from $95.7 billion spent in 2019.
Find Out: You Won't Believe How Much These Instagram-Famous Pets Make
5/10
Daxiao Productions / Shutterstock.com
5. Takeout Food 
With in-person dining at restaurants severely restricted by the pandemic, Americans turned to takeout. A survey by Bid-On-Equipment found that 65% of consumers were ordering more takeout from March to July, spending around $67 a week on takeout meals. If that spending pattern held from July to December, that means Americans spent an average of $2,680 on takeout food from March to December 2020.
6/10
BobNoah / Shutterstock.com
6. Home Gym Equipment (Including Pelotons) 
The pandemic spurred a boom in home fitness that might just leave physical gyms in the dust. A survey conducted by OnePoll on behalf of AI fitness and the lifestyle app Freeletics found that Americans have spent an average of $95.79 on at-home fitness in the first three months of the pandemic. Peloton alone has been raking in cash since the pandemic struck, with its fourth-quarter earnings report showing that it garnered $607.1 million in sales in 2020, squashing the respectable forecast of $582.5 million.
Check Out: Beyoncé, Peloton Join Forces for 'Homecoming' Collaboration
7/10
sezer66 / iStock.com
7. Video Games
With few places to go during the pandemic lockdowns and job loss mounting, Americans found solace and entertainment in video games. In its second-quarter 2020 Games Market Dynamics: U.S. report, the NPD Group found that overall total industry consumer spending on video gaming in the U.S. reached a record-smashing $11.6 billion — up 30% when compared to the second fiscal quarter in 2019 last year. Gaming hardware such as consoles also catapulted by  57%, netting sales of $848 million during this time period, while video-game accessories shot up by 50% to $584 million.
8/10
Chalffy / Getty Images/iStockphoto
8. Hand Sanitizer 
NCSolutions, a marketing and advertising firm, found that from the end of February, when the pandemic fears began, through August 2020, sales of hand sanitizer surged by 838%. Research from Fior Markets in March estimated that the global hand sanitizer market would grow from $1.2 billion in 2019 to $2.14 billion by 2027. To calculate exactly how much that would suggest for the U.S. in 2020 alone is extremely tricky, but it's safe to say that it will far exceed the $110 million the U.S. spent on hand sanitizer in 2019.
Find Out: How To Protect Yourself When You Return to Your Office
9/10
Moyo Studio / Getty Images
9. Soap
Since COVID-19-related worries sparked at the end of February, NCSolutions found that sales of bar and liquid soaps surged by 65%. In 2019, Americans spent an annual average of $87 on soap and detergents, according to Statista. That breaks down to $7.25 a month per consumer. If purchasing behavior remained the same in January and mid-February, before fears of the pandemic were stoked, and if the 65% spike held from the end of February through December, then Americans spent a bit over $135 on soap in 2020. Given the panic buying of soap back in spring, this number sounds like a very modest estimate.
Read More: Controversial COVID-19 Price Hikes
10/10
RossHelen / Getty Images/iStockphoto
10. Home Goods
There's nothing like a stay-at-home order to inspire one to spruce up their abode. A Bank of America survey of more than 2,500 U.S. adults found that people spent substantially more on their homes in 2020 so far, averaging $1,997 a month, up over 9% from 2019's monthly average of $1,831. If this purchasing behavior began when the pandemic struck in early March, then we can estimate that U.S. consumers spent a total of $23,632 on their homes this year.
More From GOBankingRates
About the Author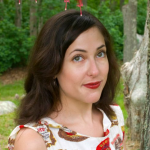 Nicole Spector is a writer, editor, and author based in Los Angeles by way of Brooklyn. Her work has appeared in Vogue, the Atlantic, Vice, and The New Yorker. She's a frequent contributor to NBC News and Publishers Weekly. Her 2013 debut novel, "Fifty Shades of Dorian Gray" received laudatory blurbs from the likes of Fred Armisen and Ken Kalfus, and was published in the US, UK, France, and Russia — though nobody knows whatever happened with the Russian edition! She has an affinity for
Twitter
.