The Hidden Costs Behind Everyday Expenses and How To Avoid Them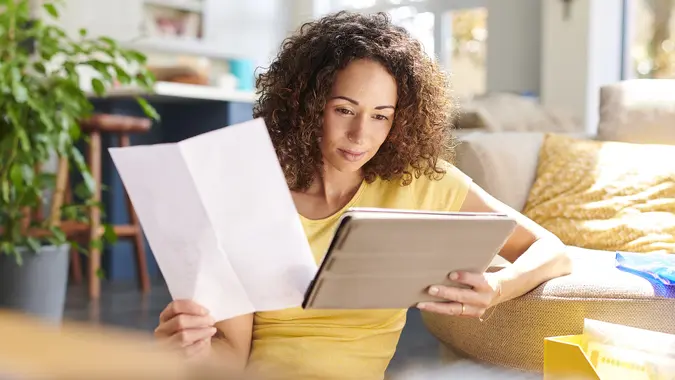 sturti / iStock.com
With inflation on the rise, it's become crucial to look into what you're actually spending money on. Moreover, according to the Bureau of Economic Analysis (BEA), the percentage of Americans saving money is slowly declining. For many, it's not income that's the issue; it's minor expenses that can quickly add up.
Learn: Will Inflation Continue To Wreak Havoc on Retirement Accounts?
Inflation Relief Checks: Is Your State's One-Time Payment Taxable?
What kind of insignificant costs are we discussing? When you're late with a credit card payment or if a check bounces, you're charged fees up front. However, keep an eye out for any hidden fees, such as annual account fees, transfer or ATM fees, which some credit cards may charge.
Pay attention to everyday costs such as food delivery, those associated with purchasing a home and car or having a cable/internet connection. Fortunately, many of these fees — such as cable, car insurance, credit card interest rates and cellphone fees — are negotiable. App subscriptions, gym memberships, magazines and website subscriptions that may have been overlooked when budgeting also fall into the same category.
To counteract that, Tania Brown, a Georgia-based certified financial planner and founder of FinanciallyConfidentMom.com, said in a quote to CNBC that "for the stuff that's not that important, cut mercilessly." She also emphasized how to properly direct that extra savings — "Once you've made cuts, you should also be intentional about where that extra money is going. Make sure you're sending every found dollar to an emergency savings fund or to pay down debt."
Make Your Money Work for You
Creating a realistic budget is another great way to stay on top of hidden costs. It requires you to look at every expense to see where your money is going. You may discover hidden expenses that have been quietly draining your wallet.
Moreover, routine maintenance on your home and car can help you avoid costly repairs, breakdowns or replacements in the future. Spending a little extra money now could help you save money in the long run.
See: Costco Employee Reveals 10 Best Deals for Your Money
Explore: 9 Steps To Not Spend Money for a Week
The good news is that becoming aware of your spending habits is the first step toward changing them. You can decide to be more intentional about putting your money to things that truly matter.
More From GOBankingRates
Make Your Money Work for You
Make Your Money Work for You