How To Automate Your Budget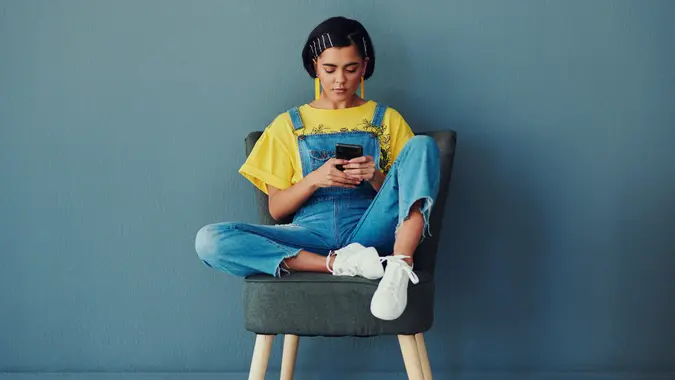 Adene Sanchez / iStock.com
Getting started with a budget can seem overwhelming if you haven't done it before (and even if you have). However, when it comes right down to it, budgeting is really a simple process of tracking what money you have coming in and where it's going out.
Read More: 9 Bills You Should Never Put on Autopay
Check Out: 10 Costco Brand Items With the Best Bargains in May
Having a clear picture of your finances enables you to do important things such as pay off debt, save money, set up an emergency fund, create a retirement account, invest and more. The process is made even simpler because you no longer have to rely upon the pen and paper methods of the past — many digital tools and apps make budgeting a breeze. Here are ways to automate your budget to immediately improve your financial situation.
Switch To Online Banking
Budgeting tools and other ways of automating your finances will be easier if you already have a digital way of looking at your checking and savings accounts online. Most banks now offer not only a form of online banking through their websites, but they also have apps you can download that make taking a quick snapshot of your finances a breeze. You can also enable automatic transfers and pay bills online.
Poll: Do You Think the Government Should Increase SNAP Benefits?
Make Your Money Work for You
Budgeting Apps and Tools
The most difficult part of automating a budget is picking which app or software works best for you. This can take some trial and error, or you can take the word of people you trust and check out their recommendations. Several to consider are:
Mint
Mint is a free app that connects to your bank accounts (and you can connect multiple accounts), then it tracks and categorizes your expenditures. You will also have access to its payment tracker, bill reminders and other financial calculators.
You Need a Budget
You Need a Budget (YNAB) aims to "teach you how to manage your money and get ahead-for good." The subscription cost is $14.99 per month or $98.99 per year, but there is a 34 day free trial so you can get a feel for the app before you commit. Features include linking to accounts or a manual data entry option; lessons that teach you how to budget, help setting and reaching financial goals, and access to your information from any device.
Make Your Money Work for You
Albert — the App for Millennials and Zoomers
Different generations have different approaches and comfort zones with technology. Albert is an app designed for millennials and zoomers, and aimed at people new to managing their finances. The app will help you look at your spending habits, create a budget and identify saving opportunities. The app is free but users can upgrade to receive "personalized guidance" starting at $6 per month.
Automate Your Bills
Budgeting is more than just knowing what comes in and what goes out of your bank accounts. The more clear you are on your budget, the more easily you can automate other aspects of your finances, such as paying your bills. One new fintech startup, Prism, organizes all your bill due dates into one handy app, making sure you don't fall behind on a date. Then, if you're online banking, you can easily set up automatic bill pay online. Best part? This app is totally free.
Automate Debt Repayment
Other digital tools can speed up the process of debt repayment, such as Tally. According to Forbes, "Tally functions as a middleman between credit card holders and companies."
Customers make payments directly to Tally, and the service will use those funds plus a low-interest line of credit to pay off the debts in order of priority and interest level. It will also allow users to put some funds toward savings.
More From GOBankingRates
Make Your Money Work for You
Sam DiSalvo contributed to the reporting for this article.
Make Your Money Work for You