How to Build a Perfect Budget for an Average Income of $64,175

7 min Read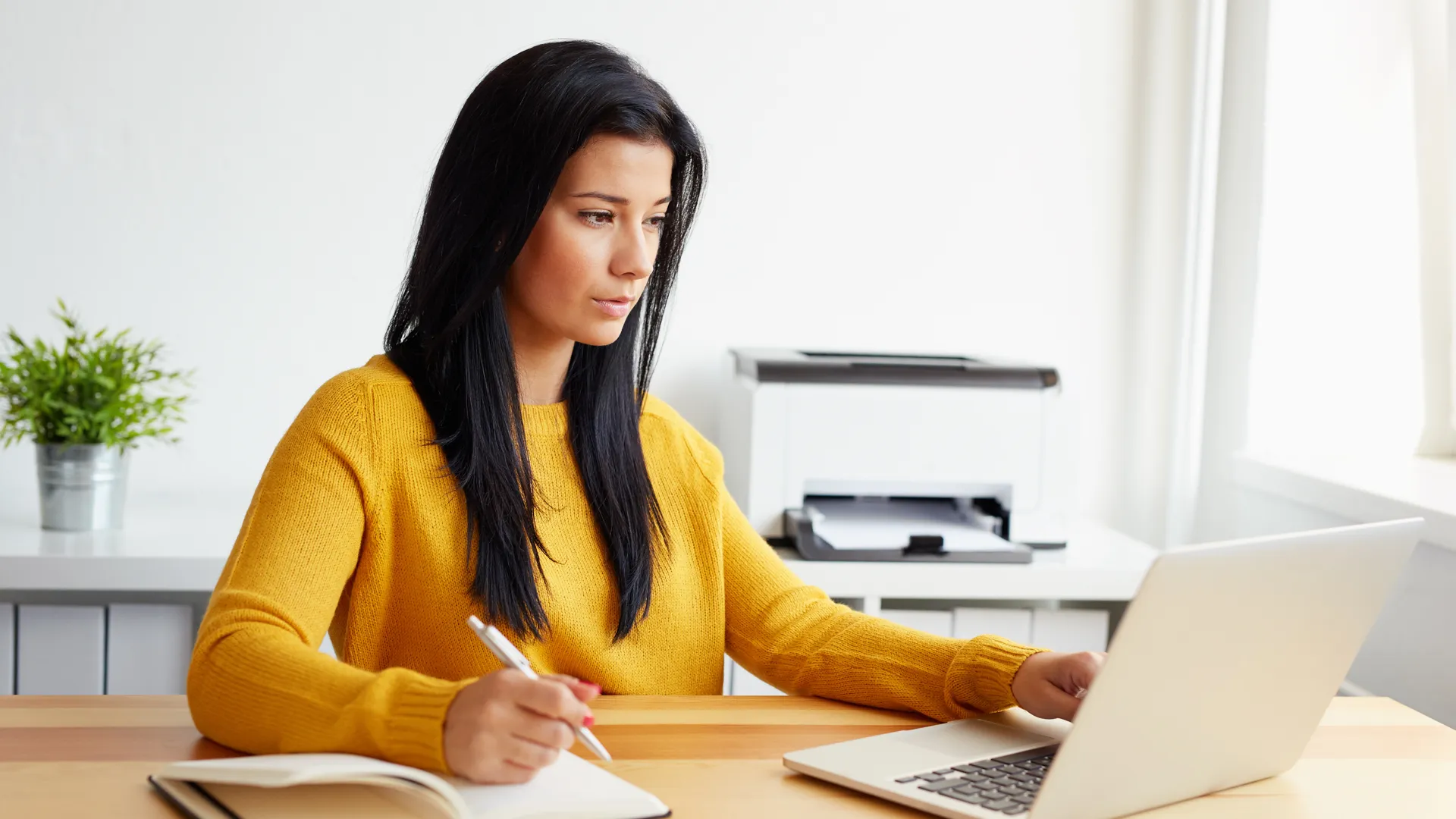 Budget. Just mention the word, and people recoil. That's because it's associated with belt tightening, going without and — dare we say it — using spreadsheets to track your spending. When you think of it that way, it's no wonder more than half of adults don't have a budget, according to the National Foundation for Credit Counseling's 2017 Consumer Financial Literacy Survey.
Believe it or not, budgeting isn't all that bad. If done right, it actually can help you figure out where you want your money to go rather than just track where it's already gone. Then, you might find that you actually have enough cash after paying bills to save for the future and spend on the things you enjoy without guilt.
To help take the fear out of budgeting, GOBankingRates created a sample budget to show that there's a simple way to take control of your finances. Click through to see how to build a perfect budget for the average income in the U.S.
Make Your Money Work for You
Use the 50-30-20 Budgeting Rule
The key to successful budgeting is finding an approach that works for you. An easy strategy: Use Sen. Elizabeth Warren's 50-30-20 rule that she popularized in her book, "All Your Worth: The Ultimate Lifetime Money Plan."
Simply divide your after-tax income three ways: 50 percent for necessities, such as rent or mortgage, utilities, transportation, food and debt payments; 30 percent for wants, such as vacations, restaurant meals and entertainment; and 20 percent for savings and extra payments toward debt.
To create our sample budget, we applied the 50-30-20 rule to the average after-tax income per consumer unit (which includes households of singles, couples and families) as reported by the Bureau of Labor Statistics: $64,175. That translates to monthly take-home pay of $5,347.91.
Here's how that can be divided among needs, wants and savings:
50 percent for necessities: $2,673.96
30 percent for wants: $1,604.37
20 percent for savings: $1,069.58
Your Monthly Budget for Necessities: $2,674
Can $2,673.96 cover all of your necessary expenses? Let's break it down using average consumer expenditures from the Bureau of Labor Statistics. For housing, we use average expenses for homeowners rather than renters. Figures are rounded to the nearest whole number:
– Mortgage, property taxes and insurance: $525
– Electricity: $120
– Natural gas: $30
– Water and other public services: $47
– Food at home: $337
– Residential phone service: $26
– Cellular service: $94
– Gasoline: $159
– Vehicle expenses (auto loans, leases, insurance, maintenance): $240
– Healthcare (includes insurance): $384
– Life and personal insurance: $27
Total: $1,989
Not only is $2,674 enough to cover the average cost of most necessary expenses, but there's money left over for debt payments or to cover other regular expenses.
Use the 50-30-20 Rule: Here's How Much You Need to Live Comfortably in Your City
Factor in Debt Payments
If you have debt, you also have to include those monthly payments in your spending allotment for necessities. For example, the average student loan debt payment is $351, according to Student Loan Hero. So, that would bring monthly spending on necessities to $2,340.
That still leaves money for other debt payments such as credit card bills. And it leaves a little room to pay for other services you might need such as internet, household supplies or clothing.
According to the BLS, average monthly spending on clothing is about $150. You don't have to buy new clothes every month, but it's an expense you have to account for, especially if you have kids who grow out of clothes quickly.
Try an App: Best Budgeting Apps and Tools for 2019
Make Your Money Work for You
How to Trim Spending on Necessities
Although you have to pay for necessities, the amount you pay isn't always set in stone. This is something to keep in mind if your bills — including debt payments — top the 50 percent allotted for necessities.
For example, if you live in a city with public transportation, you might be able to cut costs by ditching your car. According to the BLS, average monthly spending on public transportation is about $52 compared with an average of $399 spent per month on gas and vehicle expenses — a savings of $347.
Food costs also can be trimmed. There are plenty of ways to save money on groceries. If you primarily use your cellphone, you could ditch your landline. And, you might be able to reduce your monthly wireless service bill by switching to a low-cost provider.
Your Monthly Budget for Wants: $1,604
You'll have $1,604.37 to spend on restaurant meals, vacations, hobbies, clothing beyond basics and other nonessential expenses if you allot 30 percent of an average monthly income of $5,347.91 to wants.
Here's a sample of how much you might spend on wants based on average consumer expenditures:
– Food away from home: $263
– Entertainment: $243
– Cable or pay TV: $106 (according to Leichtman Research Group)
– Gym membership: $58 (according to Statistic Brain)
Total: $670
These are only a handful of nonessential expenses — and, no, cable TV is not a necessity. But it shows how quickly spending on wants can add up.
If you take annual vacations, stash some of your monthly "wants" allotment in a savings account for travel. For example, if you typically spend $1,500 on a family vacation, set aside $125 each month to have enough cash to cover the cost of your trip. Also, set aside money from your monthly "wants" budget into a savings account for holiday spending or other big nonessential annual costs.
Make Your Money Work for You
Trim Wants to Free Up Cash for Necessities or Savings
If the cost of your necessities exceeds 50 percent of your take-home pay — perhaps because you live in a high-cost area — reduce your spending on wants.
There are likely many ways you're mindlessly burning through your paycheck, from buying bottled water to shopping impulsively. By eliminating those unnecessary expenses, you'll have more cash to cover bills and pay for things you need.
You also might want to reduce spending on wants to pay down debt faster or catch up on retirement savings — especially if you're nearing retirement age and have little saved.
Your Monthly Budget for Savings: $1,070
If you stick to the 50-30-20 budgeting rule and your household has an average after-tax income of $64,175, you should set aside $1,069.58 per month in savings.
Financial experts typically recommend saving 10 percent to 15 percent of your income for retirement. So, that would leave you with 5 percent to 10 percent of your monthly take-home pay that you could save in an emergency fund and put toward debt.
For example, 10 percent to 15 percent ($535 to $802 per month) could be put in a retirement savings account such as a 401k. And, 5 percent to 10 percent ($267 to $535 per month) could be used for an emergency fund or debt repayment.
It's Easy: 39 Ways to Save for an Emergency Fund
Automate Monthly Savings
To ensure that 20 percent goes into savings each month, set up automatic contributions to your retirement plan and savings account. If you're already contributing to a retirement plan at work, you might need to increase the amount you set aside to ensure you're saving 10 percent to 15 percent of income.
If you don't already have one, open a savings account, and set up an automatic monthly transfer from your checking account to build an emergency fund or save for other shorter-term goals, such as a down payment on a house. Ideally, your emergency fund should be big enough to cover six months' worth of expenses.
Up Next: 15 Easy-to-Use Budget Worksheets
About the Author