I'm Living in an Island Paradise for Only $2,000 a Month — Here's How
The cost of living in an oasis can be surprisingly low.
If you live in the U.S., you probably know the cost of living isn't cheap. From rent and utilities to groceries and transportation, every expense adds up. And in some cities — like New York, Los Angeles or San Francisco — families need to earn more than $100,000 to live comfortably. But if you venture outside of the U.S., you might be surprised to learn just how affordable life can be.
A recent GOBankingRates study identified 20 international cities that are cheaper than the U.S., on average, when comparing the cost of rent, utilities, food and transportation. If you're thinking about moving abroad and want to find an affordable place to live, keep reading to see why I chose to own property in the Philippines.
Last updated: Nov. 7, 2020
Rent a Condo With Amenities for $600 per Month
When you think of the Philippines, you might envision beaches of golden sand, pristine waters and an eclectic mix of Spanish and American influences. There are plenty of international destinations that have a lower cost of living than the U.S., and this island paradise is one of the most affordable.
As a proud condo owner in this historic, beautiful location, I can attest firsthand to the low cost of living in the Philippines. For $2,000 per month, my wife and I can live like kings. If you just need to get by, you might need as little as $1,000. While island living is not for everyone, you should consider the Philippines if you're looking for an affordable overseas oasis.
Make Your Money Work for You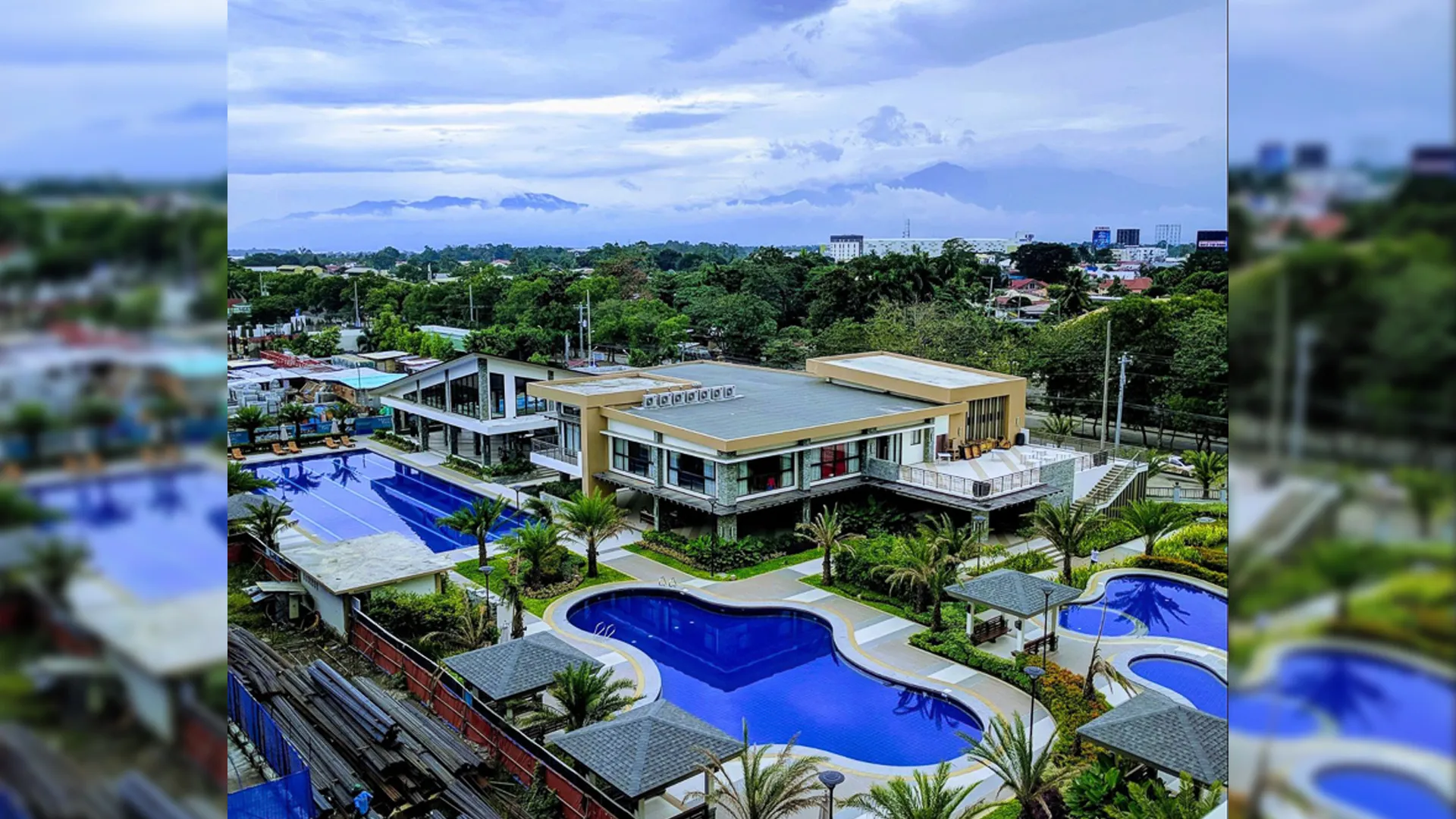 My condo is in Davao City on the southern island of Mindanao. Davao is not as well known as the country's northern cities like Manila or Cebu, and it's not in all the travel magazines like Palawan and Boracay. However, it offers great urban living with modern amenities and is still just a one-hour flight from the nation's picture-perfect beaches.
Our brand-new condo complex, complete with four pools, a workout facility, a rooftop deck and other amenities, has a total of four buildings, with two remaining under construction. We enjoy the largest condo size in the building, a two-bedroom, 630-square-foot unit. For the Philippines, this is quite large, but that may be an adjustment for some Westerners who are used to enormous living spaces.
The total cost of the condo was just over $80,000. If you were to take out a 15-year loan at 5% with nothing down, your payment would be just $633 per month. When we rented comparable condos in the past in this same area, we paid about $600 per month.
Compare: 25 Tricks To Sell Your House for a Bigger Profit
Groceries Only Cost $250 per Month
The cost of groceries in the Philippines can vary greatly depending on whether you go to high-priced supermarkets or inexpensive local markets. Some items are more expensive in the Philippines, including common Western produce like broccoli and lettuce. However, you can get plenty of tropical fruits and vegetables for cheap, including the most delicious mangoes for about $1.10 per kilogram, or just 50 cents per pound. At our local market, you can get a kilogram of fresh tuna or giant shrimp for about $7, or about $3.18 per pound.
Make Your Money Work for You
Other Options: 50 Cheapest Countries to Live In
Eating Out Ranges From $35 at the High End to Just $2 or Less
For a provincial city, Davao has a surprising number of high-end dining options. One of the top restaurants in town is Bon Appétit, a French restaurant owned by a French expat and his chef wife, who is a native of the Philippines. They fly in gourmet ingredients from around the globe, including chanterelle mushrooms from France, Parmigiano-Reggiano from Italy and spices from Morocco and the Middle East. The special menu of the month, good enough for two, typically runs about $60. Complete with a glass of imported wine, you can expect to pay about $35 or less per person for this high-end, authentic experience.
There are plenty of very nice midrange options around town as well. Tiny Kitchen, for example, offers Spanish-based fare, including a fantastic paella, along with decadent homemade cakes and pastries. Your tab should run about $5 to $9, including dessert.
You can save even more by eating at any number of great local restaurants or street vendors. Balik Bukid serves great rustic cuisine such as grilled tuna belly for about $3.50, while savory barbecue chicken with unlimited rice and a drink runs just over $2 at Mang Inasal.
Also See: These Places Will Pay You to Live There — But There's a Catch
How You Can Live on an Island of Your Dreams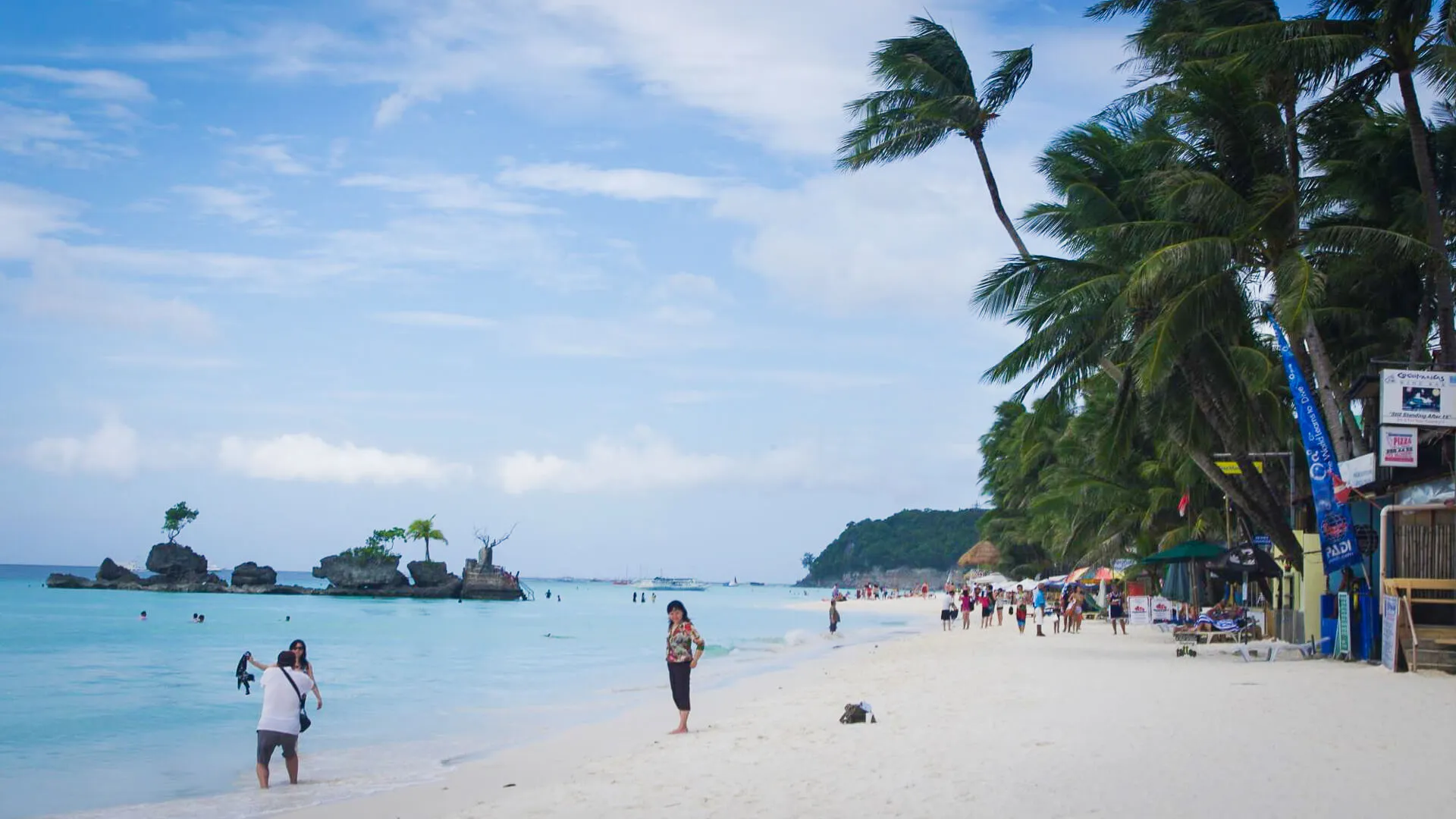 If you so choose, you can indeed live along or near one of the Philippines' many pristine beaches for cheap. For people like us who still want the buzz of a city while being near resort destinations, our condo in Davao is the perfect option, serving as an oasis amid the urban core.
Make Your Money Work for You
In many ways, life isn't too different on our island than it is living in the U.S. — it's just much cheaper. We can still go see newly released movies in an Imax theater with recliner seats, but we can afford to take the whole family in Davao. We can get gourmet cuisine without breaking the bank. Eating at lower-end restaurants and street stalls is still delicious and almost as inexpensive as eating at home. Transportation is dirt cheap, meaning we can hop to a beach resort without having to budget for an entire year. And if you're a senior, things are even better. The Philippines offers a 20% discount to resident seniors on nearly everything, from restaurants and hotels to movie theaters, taxi fare and medicine.
The bottom line is this: No one place has everything for everyone. But if you're looking to live the island life for cheap, you should check out the Philippines.
For other affordable options, keep reading to see 15 countries where home prices are dropping.
More From GoBankingRates