New Survey Finds that COVID-19 has Changed How We Think About Money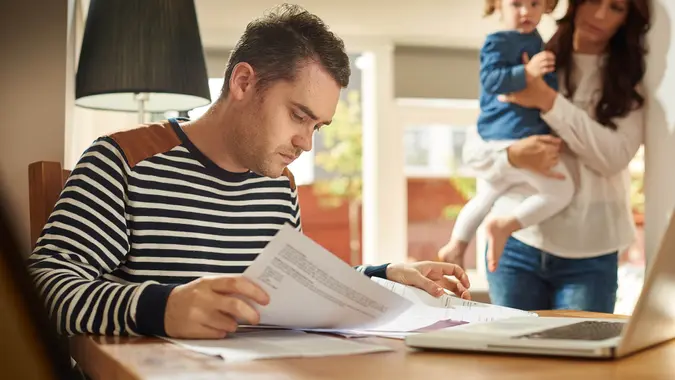 sturti / Getty Images/iStockphoto
The pandemic is continuing to have tragic economic and financial effects on millions of people, but it has also changed the way Americans are thinking about saving, spending and debt.  
See: 59% of Americans Say They Will Use Their Stimulus Money for This Necessity
Find: How the Pandemic Is Controlling Our Finances and Other Things We Learned in 2020 Studies
According to a new survey, more than 50% of respondents who haven't lost money during the pandemic say that the financial ramifications of COVID-19 have changed how they think about money in "profound ways." This figure jumps to 70% for respondents who lost money in 2020 — from a quarter of their income to all of it, according to the Debt.com and HerMoney.com survey.
"Sometimes the fear of losing something is more overwhelming than the actual loss when it happens," HerMoney.com founder Jean Chatzky said in a statement.  "So those who are worried they might be next are the ones who are preparing now for the worst."
See: Here's How Much Emergency Cash You Need Stashed If an Emergency Happens
Find: 101 Easy Ways to Save Money Daily
While most Americans do not have an emergency fund, more than eight in 10 of those who lost money due to the pandemic said that they now realize how important it is to save money for emergencies, according to the survey.
Make Your Money Work for You
Credit card debt has long topped $1 trillion in this country and was trending up before the pandemic, but the survey shows nearly one in five people say, "I'm paying more attention to the interest rates on my credit cards."
See: How to Budget for the Year With COVID-19 Uncertainty
Find: 9 Costs You Should Never Cut During Tough Financial Times
Additional findings of the survey include the fact that consumers are also rethinking how they make large purchases, saying they're more willing to buy used cars and other pre-owned big-ticket items, for example.
"I've spent the better part of my professional life convincing Americans to stop running up debts," Debt.com chairman Howard Dvorkin said in a statement. "That's a hard argument to make when times are good. Even the Great Recession had only a temporary effect on spending, but this time seems very, very different. Maybe this will prove to be the silver lining from this awful time."
See: All the Ways You Should Adjust Your Budget for 2021
Find: 25 Expert Predictions on When We Will Bounce Back From COVID-19
Make Your Money Work for You
The survey also notes that more than 23% of respondents lost at least a quarter of their household income. Of those who lost income, 94.6% cut their spending by at least 25%, while only 5% say they are still spending just as much as they did pre-pandemic.
"These are Americans who want to work but can't," Dvorkin said. "Then again, I hear hope for the future in their voices — especially when they tell me, 'Howard, now I get it. Never again will I forgo an emergency fund.' If we can emerge from this pandemic with this profound psychological shift in our thinking about money, we might avoid a lot of pain in the future."
In terms of looking to the future, approximately 45% of respondents feel that president Biden will be good for their finances.
More From GOBanking Rates:
Make Your Money Work for You