10 Personal Finance Writers We Love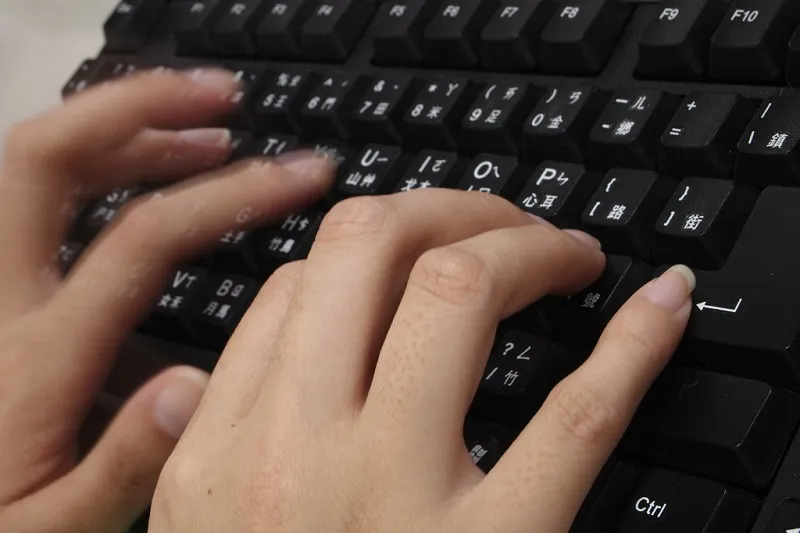 When it comes to personal finance experts, you probably have your list of favorites. But branching out to other personal finance writers can be a great way to get different perspectives and make sure you're taking a balanced approach to money management.
To help you find the most valuable expert voices out there, GOBankingRates rounded up its favorite writers for personal finance blogs and columns.
Our Favorite Personal Finance Writers and Columnists
1. Terry Savage: Big Picture on Personal Finance
Writes at Huffington Post, Chicago Sun-Times
Twitter: @Terrytalksmoney
Terry Savage is a nationally recognized name in personal finance, having appeared on Oprah!, CNN, CBS and other television and radio shows. With a background as a stock broker, Savage offers viewpoints on personal finance, global economics and investing. She gives readers a broader scope of the financial world, writing on topics that range from big-picture issues and economic policy to answering reader's questions and offering personal finance advice.
Make Your Money Work for You
2. Trent Hamm: Simplified Money Management
Writes at The Simple Dollar
Twitter: @Trenttsd
After going through "a complete financial meltdown," Trent Hamm founded The Simple Dollar in 2006 as a way "to tell the world about what I had learned and help people who [are] struggling with the same things." This personal finance blog takes a simplified approach, emphasizing finding financial solutions that make life easier. As a father, he provides first-hand knowledge for managing family finances and household budgets.
3. David Lazarus: Consumer Champion
Writes at Los Angeles Times
Twitter: @Davidlaz
David Lazarus has been a business columnist for the Los Angeles Times since 2007, offering commentary on consumer goods, spending and the world of business. Lazarus' column is heavy on consumer interest pieces, with recent topics ranging from costs of health and medical care to movie tickets. He also includes analysis of popular businesses and retailers, giving consumers insights into the corporations from which they buy.
Make Your Money Work for You
4. Carole Fleck: Retiring Rich
Writes at AARP Blog
Twitter: @cfleck1
Carole Fleck writes for the AARP Blog, offering insights into "personal finance issues, the economy, older worker issues, retirement planning and other news affecting people 50-plus." Those who are nearing retirement, currently dealing with it or now living in retirement will find advice geared to the specific issues they are dealing with, such as retirement savings, social security and medicare.
5. Claudia Buck: Focus on Family Finances
Writes at The Sacramento Bee
Twitter: @Claudia_Buck
Claudia Buck is the Business Editor at the Sacramento Bee, where she writes weekly personal finance columns. She writes on general-interest personal finance topics and consumer issues, with a frequent emphasis on home and family finances.
6. Donna Gehrke-White: Practical Advice for an "Uncertain World"
Writes at Sun Sentinel's Consumer Talk Blog
Twitter: @DonnaGehrke
According to her Twitter profile, Donna Gehrke-White aims to "help people live well, [and] build wealth in an uncertain world." As a personal finance columnist for Sun Sentinel's Consumer Talk Blog, Donna covers consumer trends and provides advice on how to protect your bank accounts to build wealth.
Make Your Money Work for You
7. Antrenise Cole: Banking and Business
Writes at the Birmingham Business Journal
Twitter: @Bhambanknews
As a reporter for the Birmingham Business Journal, Antrenise Cole "covers banking, finance, small business lending, venture capital, accounting and law." Her personal finance articles help readers understand banks, how they work, and how they as depositors or borrowers can get the most for their money.
8. Dan Ritter: Smart Investing
Writes at Wall St. Cheat Sheet
Twitter: @WscsDan
Dan Ritter provides investment insights at Wall St. Cheat Sheet, keeping readers abreast of current developments in business, the economy, and investment options from stocks to bonds and beyond. A highlight of his personal finance articles are daily "cheat sheets," in which Ritter highlights three stories affecting the market of which he thinks investors should be aware.
9. Casey Dowd: "The Boomer"
Writes at Fox Business
As a member of the Baby Boomer Generation, Casey Dowd writes personal finance articles focused on the challenges facing that generation. With retirement as a primary focus, Dowd helps readers make smart decisions that will maximize their retirement plan and savings.
10. Anisha Sekar: Credit and Debit Smarts
Writes at NerdWallet
Twitter: @Anishasekar
Anisha Sekar is NerdWallet's VP of credit and debit products, and she puts her expertise to good use by writing about and reviewing credit cards. She frequently publishes credit card reviews on NerdWallet, but has also had personal finance articles featured on The Huffington Post, U.S. News and other outlets.
Photo credit: Adikos