How To Start Budgeting Now for 2021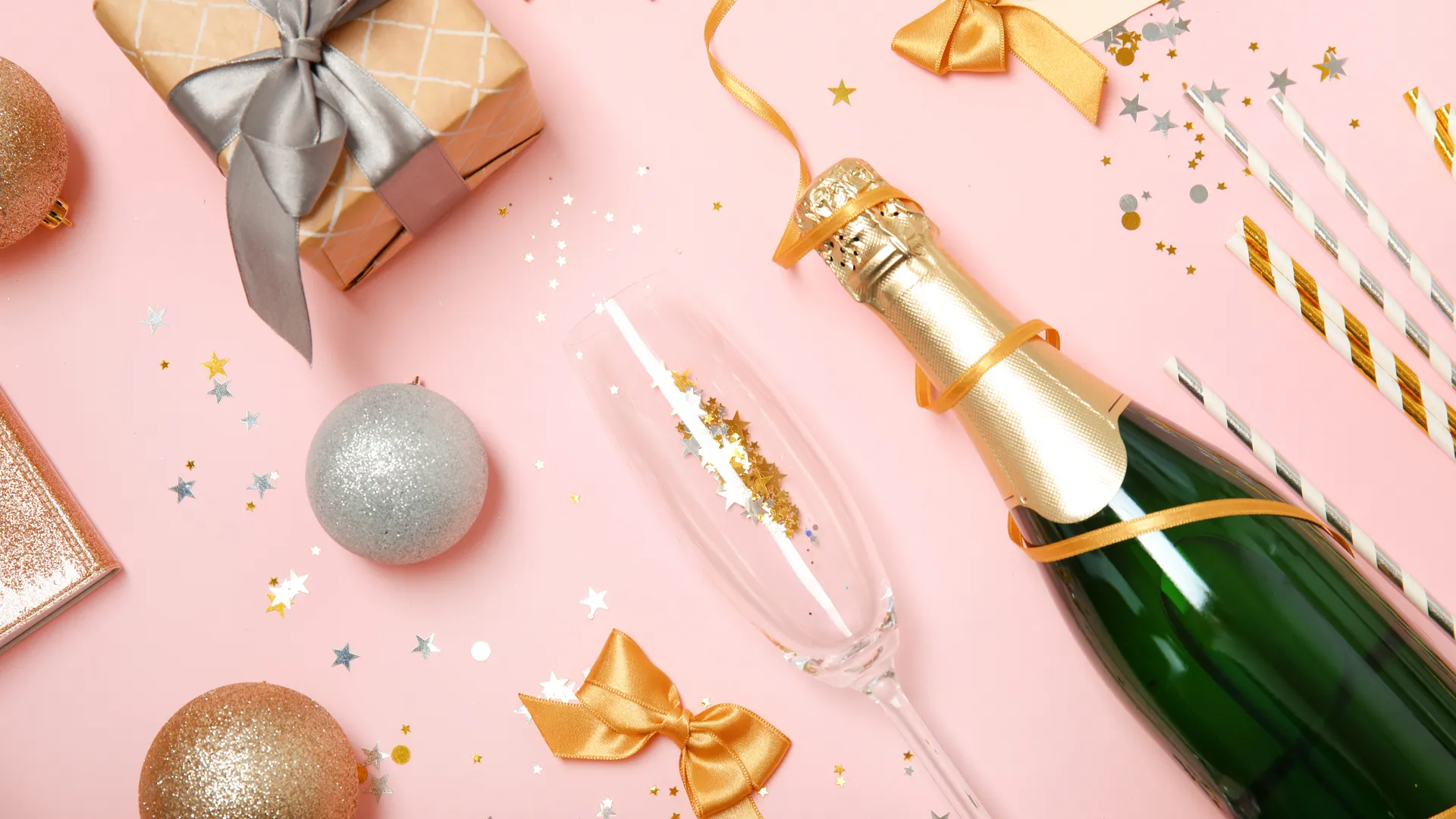 The coronavirus pandemic has led to financial upheaval for millions of Americans who lost their jobs, had their hours reduced or were forced to close their businesses. Even if your financial circumstances haven't changed, it's likely the volatility of the pandemic has shifted your financial priorities. According to Lincoln Financial Group's Monthly Consumer Sentiment Tracker released in July, 41% of full-time employed U.S. adults said they would like to save more for retirement as a result of the pandemic, 35% said they would expand their emergency savings and 30% reported they would create or revise their budgets.
If you're part of the 30% who wants to rethink their budget for 2021 — or create a budget for the first time — it's definitely not too early to start thinking about how to do it. GOBankingRates spoke to financial experts to get their best tips for budgeting for the year to come.
Last updated: Nov. 16, 2020
Start by Doing a Financial Review of 2020
"If you are really serious about budgeting, you should go through 12 months of bank and credit card statements," said Caroline Galbraith, CPWA, CFP, partner and wealth management advisor at HawsGoodwin Wealth.
This will help you see trends in your spending, as well as give a clearer picture of what the next 12 months may look like.
"You'll also be able to estimate what you need for necessary bills on a monthly basis as well as being prepared for seasonal needs," Galbraith said.
List Out All of Your Income Sources and Regular Expenses
In order to create a budget for next year, you first need to have a clear picture of how much money is coming in and how much money is going out every month.
"Make note of your gross pay and your net take-home pay. Pay attention to the taxes and any benefits costs you are paying," said Chad Parks, founder and CEO of Ubiquity Retirement + Savings. "Next, list out all of your known big 'fixed' expenses such as rent or mortgage, utilities, cell phone and internet, health insurance (if it has not been withheld from your paycheck), car payments, student loan payments and credit card payments. Be sure to include your other living expenses such as food, clothing and life's other necessities."
In addition to your fixed expenses, you should also list out how much you typically spend on variable expenses, like ordering take out, going out to eat, shopping and gifts.
"When categorizing these things, ask yourself if it is an absolute necessity or a 'nice to have,'" Parks said. "No judgment — you are just trying to understand where the money is going, and maybe make some changes to that in your budget for next year."
"Once you have all of this in place, you should be able to see each month how much money you have left over, or not, and you can begin to think about what you can save," he continued. "If it is a negative number, take a hard look at all of your expenses and see where savings can be had to get yourself to break even."
Make Your Money Work for You
Don't Forget About Irregular Expenses You Will Have in the Coming Year
There will likely be some one-time or irregular expenses that won't pop up in your monthly budget, but that you should also plan ahead for.
"Start thinking about your future 2021 expenses, such as nonmonthly bills (property taxes, HOA, car insurance), home and car maintenance needs, medical procedures and fun expenses (travel, electronics)," said Olivia Keys, manager of coaching and advising at SmartPath. "Write down each month, list out when each expense will occur and how much it will cost. Sum up all the expenses and divide by 12. Start setting this money aside each month in a separate account on Jan. 1."
Qualify Debt as a Fixed Expense
If you experienced job loss or other financial strain this year, you might be entering 2021 with debt. If so, debt repayment is something you will need to include in your new budget.
"Paying off your debt is in the 'need' category," Galbraith said.
Factor Short-Term and Long-Term Savings Into Your Budget
Parks said to view savings as a fixed expense — make sure you are putting money toward long-term and short-term savings goals before spending any money on your "nice-to-haves."
"Most people look at their budget after everything has been spent, then determine how much they can save," he said. "It usually results in not enough saving, and leads to guilt and stress. With short-term and long-term savings at the top of your budget and your fixed expenses paid, everything left over truly is your 'go-have-fun' money. When done this way, you can remove the guilt and stress, and enjoy spending that money knowing you have already taken care of your short-term needs and your long-term self."
Make Your Money Work for You
Consider Using a Percentage-Based Budget
If you're unsure how much of your income you should be devoting to savings, consider using a percentage-based budget like the 50/30/20 budgeting plan. This budget calls for 50% of your income to go toward needs, 30% to wants and 20% to savings.
"One of the biggest advantages of using a percentage-based budget like the 50/30/20 budget is that it forces you to devote a fixed percentage of your income to savings," said Ian Wymore, senior financial advisor at Personal Capital. "If you can't devote 20% of your household income to savings right away, don't let that stop you from adopting a percentage-based budget. Start off with a savings percentage that's realistic for you and adjust the formula accordingly. For example, a 60/30/10 budget might work better for you now, with the goal of gradually building your savings up to 20% over time."
Have a Short-Term Savings Goal of Building an Emergency Fund
Your short-term savings goal should be to have six months of fixed expenses saved so that you will have a safety net in case of emergencies.
"Once you determine how much you can commit to save each month, split that amount 80% into short-term savings and 20% into long-term (retirement) savings," Parks said. "Once you have reached your six months of expenses savings goal — which may take a year or more depending on your situation — then allocate 100% of your monthly commitment to your retirement savings."
Consider Increasing Your Retirement Contributions
Given the current job market, it might not be possible to increase your retirement contributions, but if you are financially able to, plan to save more for retirement in 2021.
"If people feel secure with their income or expect an increase in pay in the new year, they might want to consider increasing retirement contributions 1% or 2% based on the compensation increase," said Matt Rogers, CFP, manager of financial planning at eMoney Advisor.
Make Your Money Work for You
Automate Savings Contributions
One way to ensure you stick with your short-term and long-term savings goals is to automate those payments, said Tara Alderete, a financial educator at Money Management International.
"Automating regular savings contributions is an excellent way to help ensure you're gradually building your savings, and you might be surprised at how quickly those dollars can add up," she said.
Get a head start by setting up those payments now — set up a recurring automatic transfer from your checking account to your savings and/or retirement account for every paycheck.
Put Your Budget on Paper (or in an App)
Once you're set on how much you plan to budget for each category in the coming year, figure out how you are going to track your spending and saving each month so that you ensure that you are sticking to your plan.
"The best way to create a budget is to utilize whatever tool you are most likely to use," Galbraith said. "Track your budget with a good old-fashioned computer spreadsheet or use a modern app such as Mint, which will alert you when you've exceeded your maximum spending threshold. There are many apps available to help with budgeting. Find one that suits you (and your technology comfort level) best. If it means putting pen to paper in a notebook to make it happen, then go for it."
Plan Financial Check-Ins Throughout the Year
You may need to adjust your budget based on major income changes, such as losing a job or earning a salary increase. And even if there are no major changes, you might just fall off track. Plan now for regular financial check-ins throughout 2021.
"To make sure your budget is working for you, you should create a timeline to regularly check your budget," said Anne Marie Ferdinando, member outreach manager at Navy Federal Credit Union. "How often you reevaluate your budget can change depending on a variety of factors; however, you should try to check in at least on a monthly or quarterly basis. Keep an eye on your budget and make tweaks if you need to. Financial priorities can change, so don't be afraid to make adjustments."
More From GOBankingRates

BEFORE YOU GO
See Today's Best
Banking Offers